AFL 2022: Eddie Betts shares his experience at Adelaide Crows controversial 'cult' training camp
Eddie Betts says the harrowing details of the 2018 Crows camp in his new book were told to the AFL at the time, but fell on deaf ears. He says an apology from the AFL would be "easy".
Opening up on the "stressful" process of writing about the distressing experiences he faced at the camp in his new autobiography, Betts said the "easiest thing" for the league to do would be to "say sorry".
The AFL released a statement on Wednesday acknowledging the "hurt Eddie Betts, his family, his community, and by extension all Indigenous players experienced as a result of Adelaide Crows pre-season camp in 2018" but stopped short of an apology.
But Adelaide Crows chief executive Tim Silvers issued a public apology to Betts, declaring "we are sorry".
WATCH BETTS' CLASSY INTERVIEW IN THE PLAYER ABOVE
Asked if he felt let down by the AFL, Betts said he had told the league everything but did not feel like the players' voices had been heard.
"At the time, I was verbally talking about it, I told them everything," Betts said.
"The way that I was feeling and how I was feeling and I just felt my voice wasn't being heard and I felt like I needed justice.
"It did hurt at first when nothing was done. And so, obviously we did get an apology from Tim Silvers today and I felt like justice is served."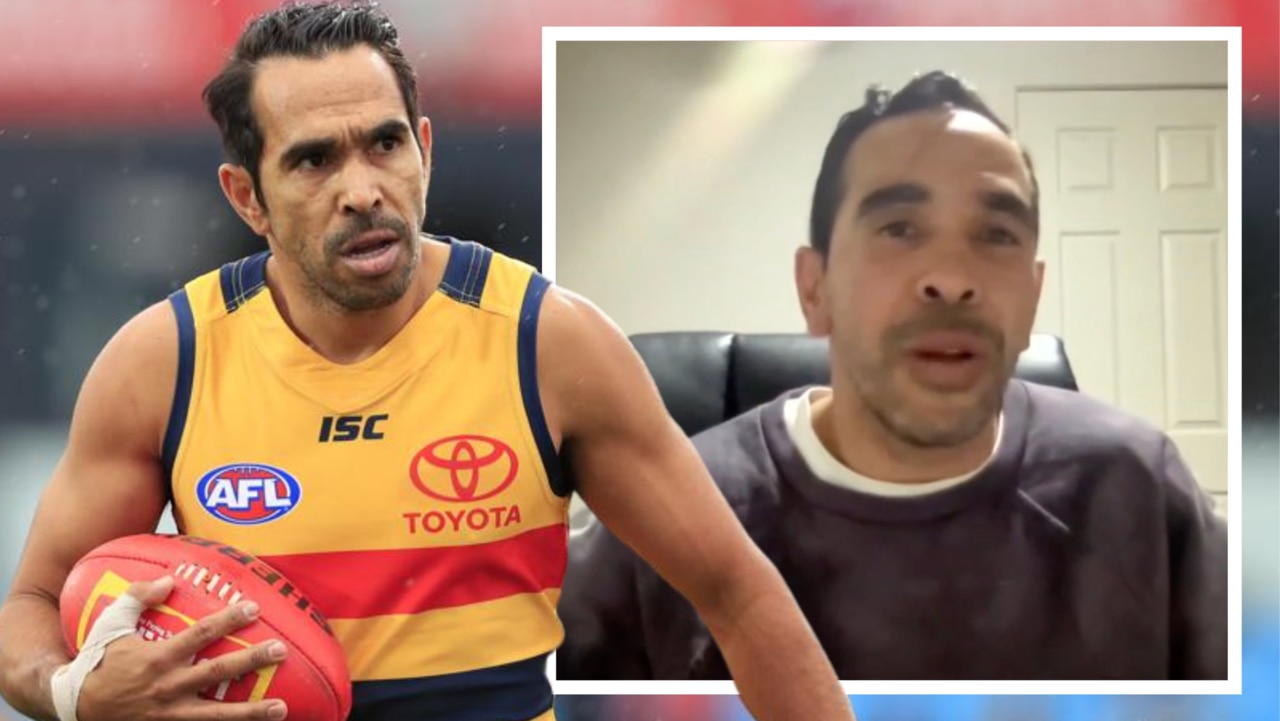 Eddie Betts has spoken out in the wake of the harrowing details of the infamous 2018 Crows camp.
Pressed on whether he should get an apology from the AFL, Betts said:
"I think that's one of the easiest things to do is say sorry. They acknowledged it today," Betts said on AFL 360.
"They acknowledged it. But the easiest thing to do is say sorry.
Watch every blockbuster AFL match this weekend Live & Ad-Break Free In-Play on Kayo. New to Kayo? Start your free trial now >
"When they came out and they said that about the aboriginal players, it was not just about the aboriginal players. There were a lot of players hurting.
"The easiest thing probably for the AFL (to do) is to come out and apologise to all of us players."
Betts sent shockwaves around the league with his revelations in his memoir, The Boy from Boomerang Crescent, in which he details the harrowing impact of the camp.
The league said its investigation into the camp had concluded there were "failings in the manner the football club had identified, implemented and managed the pre-season program" but it was "ultimately determined there was no violation of industry rules".
But Betts felt the league had been given enough information to take action.
"We told them everything. I told them everything," Betts said.
"I know a lot of the other players told them everything but it did not feel like we were heard."
Betts said the players had been silenced by camp organisers.
"A big part of being in that environment was we weren't allowed to say anything to anybody, we weren't even allowed to tell our teammates," Betts said.
"To this day, our teammates don't even know what we did in our group.
"It felt like you couldn't speak up and you couldn't tell all. I bared my soul and I was very vocal about it. There were a lot of players who were very vocal within that organisation about it, and most of us aren't there anymore.
"We were told not to (speak up) but the people who were running it. The camp people.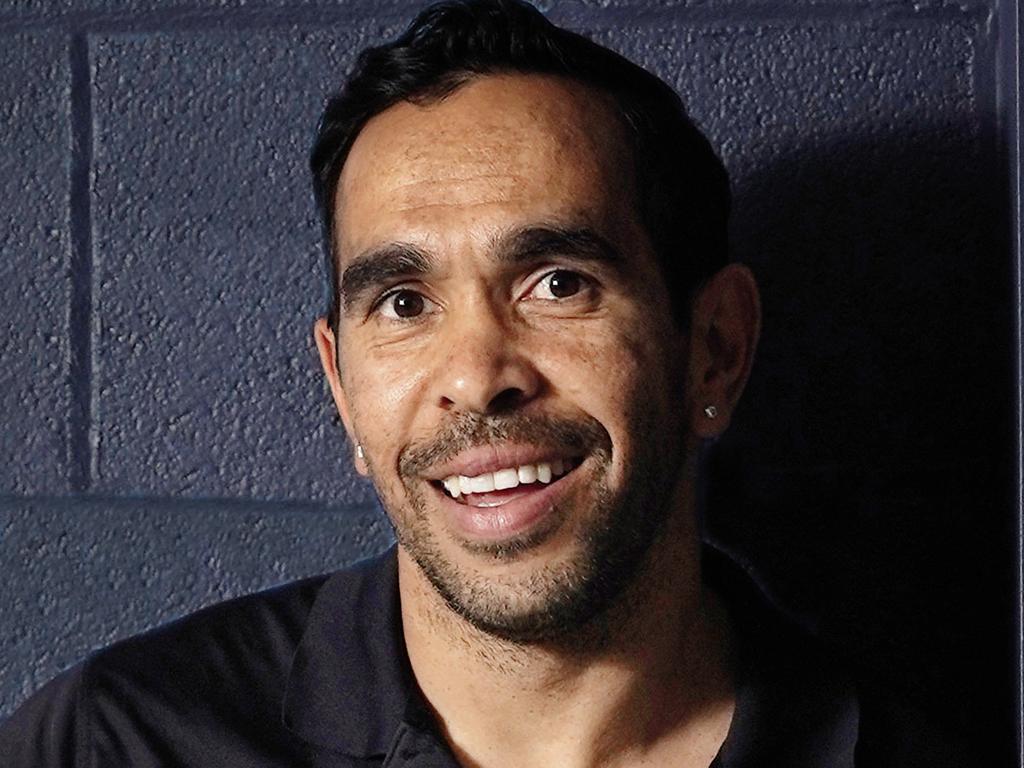 Betts wants the AFL to apologise to the players who were harmed by their experience at the camp. Picture: AAP
"A part of me at the moment feels sick for doing this cause my mates and my friends are at the Adelaide Football Club right now …. but this is the truth, this is the truth that is coming out and you can finally move forward and understand what happened."
Betts said he bore no ill-feeling towards the Adelaide Crows and had accepted the club's apology.
He said he hoped his children could one day return to the club to play.
"I hold no grudges with the Adelaide Football Club, I love the Adelaide Football Club," Betts said.
"Being at the Adelaide Crows was probably the best time I have ever had and I can't really let four months or five months take that fun, that love that I had at the Adelaide Crows, the players, the friendships that I still have there.
"Some of my best mates are from the Crows and maybe one day my kids might get a chance to come back and play for the Crows.
"I have got nothing against the Crows, I loved the club and the players there. I had a great chat with Tim Silvers this morning and like I said, hopefully one day my kids might come and play for the Adelaide Crows."
Describing writing the book as his "healing process", Betts also revealed his wife's response when he told her about the events that happened at the camp.
"I am very open and honest with my wife and I told her everything," Betts said.
"I was having this pain and feeling sick and just what I have been through. I just sat down and told her everything we did and that was a breach of what we were meant not to do.
"But I am a very honest person, I can't lie to my wife and I needed someone to talk to, I needed someone by my side.
"It was anger at first (her response). We have talked through that for the last three years. It was hard to talk about.
"What you guys are feeling, that's how she felt when I first told her."
Players forced to 'thrust groins and yell f**k you' at each other in Crows mind training
—Lauren Wood
Eddie Betts has revealed he resorted to elbowing an instructor in the head after a devastating taunt during the infamous Adelaide Crows camp.
Betts, who makes the explosive revelations in his book The Boy from Boomerang Crescent, writes "some d**khead" was on his back and "said that I'd be 'a s**t father as I was raised only by a mother".
"This wasn't the worst of it either, but I don't want to go there in order to protect the people I care about," Betts wrote.
"I've never been violent, but in that moment, I elbowed the guy in the head as hard as I could. I remember looking up at someone who knew me and I could see the dismay and embarrassment in their eyes.
"For me, it was traumatising. I was broken to tears and looking back now I was put into a f----d situation that I never should have been subjected to. I was put into a situation that was psychologically and culturally unsafe.
"This scenario was repeated for each and every one of the boys and we were all recruited to provide the verbal abuse aimed at our teammates.
"I'll live with this shame for the rest of my life. I never want to be in that position again, where I am forced against my will to physically and mentally abuse someone I care about."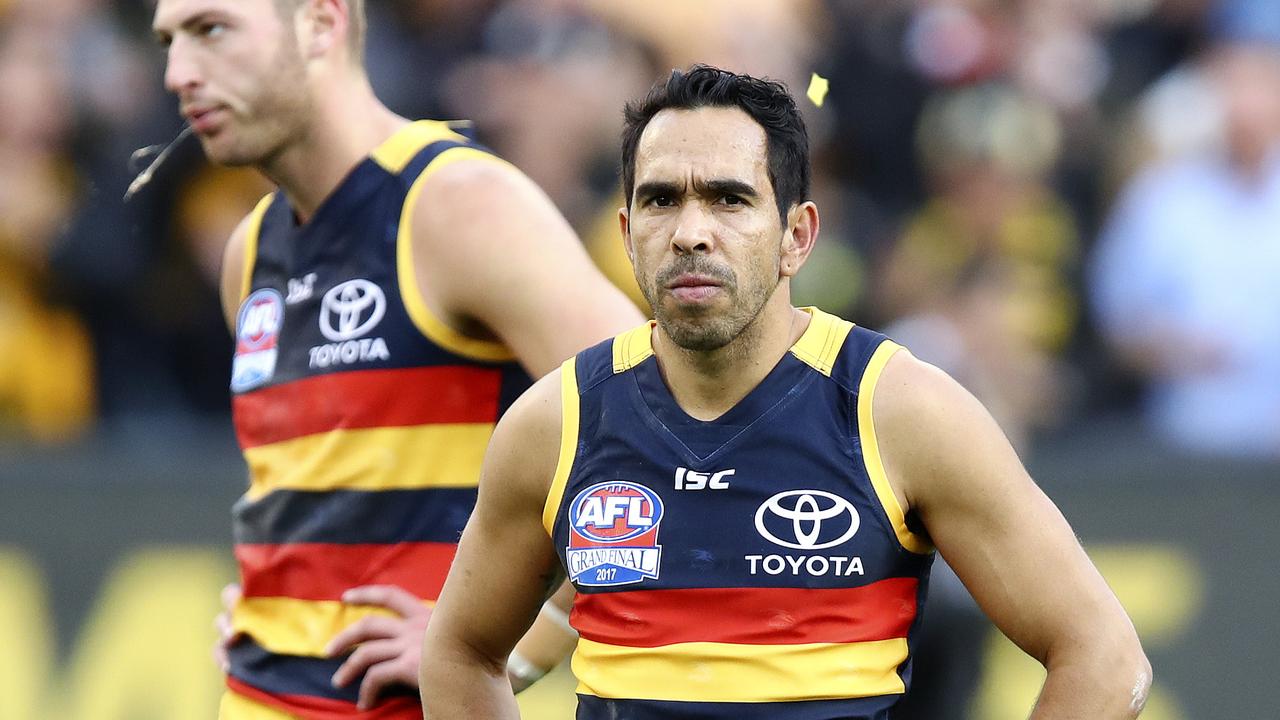 Eddie Betts after the 2017 grand final loss to Richmond. Picture: Sarah Reed
Betts said he had sensitive information disclosed to a person he had believed to be a counsellor – "who tried to make out as thought he was like me, as though I should feel comfortable disclosing to him my trauma around growing up Black in Australia" – then used against him in an "initiation" task.
Betts details in-club training sessions during the 2017 season conducted by the consultancy group that involved players "forming a circle, making awkward eye contact with one another and screaming 'F--- you!' at each other as we thrust our groins in the other person's direction" as an exercise in "increasing our masculinity or something".
He also says players were called upon to engage in a circle that claimed to be based on ancient Japanese sumo wrestlers, which "involved standing in a circle with our hands in front of the crotch of the person standing either side".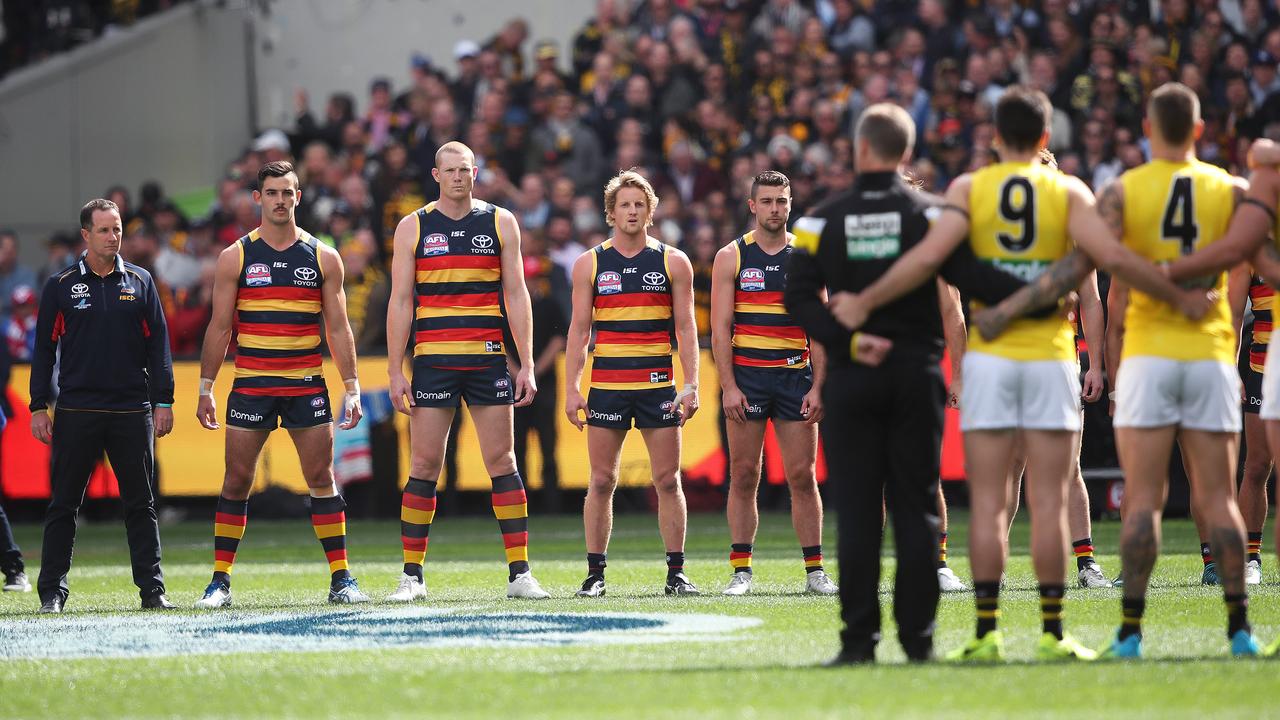 The Crows "power stance" before the 2017 grand final. Picture: Phil Hillyard
"Apparently the old sumo wrestlers used to grab each others' garluus (genitals) to show full trust in one another," Betts writes.
"We never went the full cupping, but it all had the potential for disaster."
Betts, who played 350 AFL games before his retirement last year, said he had felt "brainwashed" by elements of the camp – which was cleared of wrongdoing by the AFL and WorkSafe SA in the aftermath – and that he and his wife Anna, both of whom had suffered mentally in the wake of it, had addressed their concerns directly with the club before ultimately departing and returning to Carlton at the end of 2018.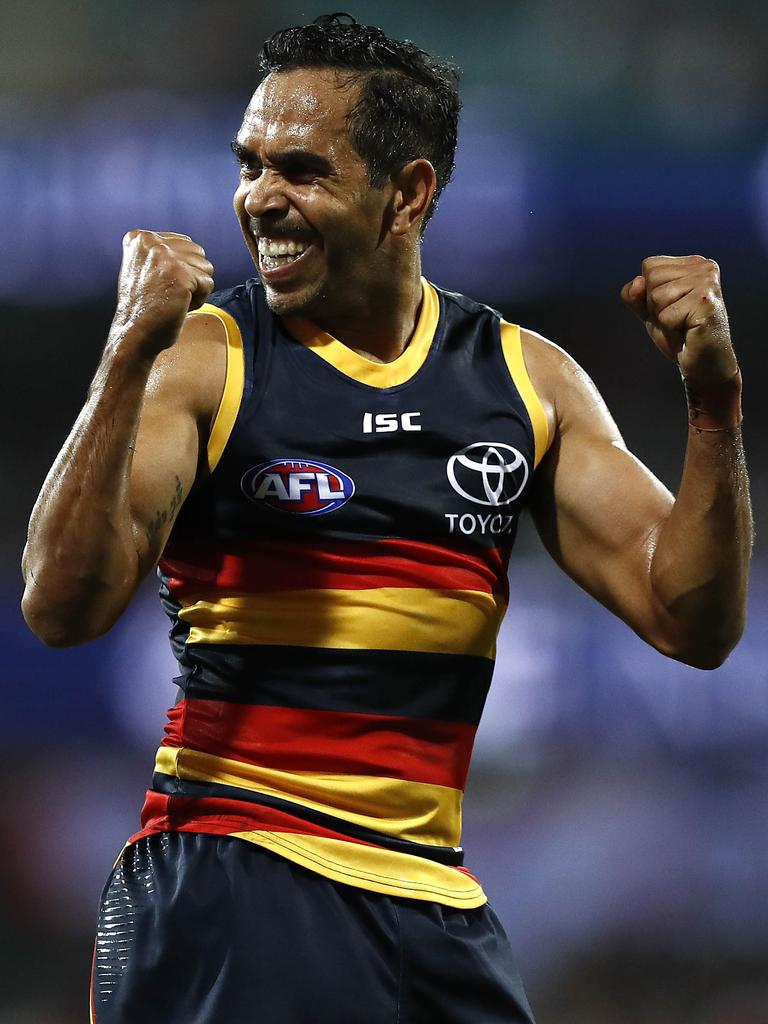 Betts confirmed the team trained at the camp to the tune of the Richmond theme song.
The former Adelaide superstar claims the Crows also practised their infamous "power stance".
"The stress made me anxious, and I started having weird, unsettling dreams. This is when it all went downhill for me," Bett wrote
He also said being dropped from the club's leadership group after detailing his concerns had broken him.
"I was devastated. I came home and Anna met me in the driveway, where I broke down. I was so f---ing tired. I was also angry," Betts wrote.
" It takes a lot of work for us Blackfullas to prove to other people that we're capable of leading … it took me 14 years in the AFL to prove my leadership qualities, so to lose my position in that group flattened me. I felt like I'd let myself down and disappointed everybody I cared about."
Originally published as AFL 2022: Eddie Betts shares his experience at Adelaide Crows controversial 'cult' training camp