AFL female umps scandal: league boss Gillon McLachlan admits he had not read report until leak
As mystery still surrounds the distribution of the damning report on female umpires, league boss Gillon McLachlan has revealed when he first read the document.
Gillon McLachlan has admitted he did not read the damning report on female umpires until it was leaked.
The league boss on Friday broke his silence on the crisis — two days after the document's author revealed he quit the AFL because the research was ignored.
McLachlan claimed the 62-page PDF, revealed by the Herald Sun last week, was "widely distributed" but failed to reach his inbox.
The AFL boss said repeatedly that the report should've been made public.
Stream every match of every round of the 2022 Toyota AFL Premiership Season Live & Ad-Break Free In-Play on Kayo. New to Kayo? Try 14-Days Free Now >
Gillon McLachlan says the report failed to reach his inbox.
"I have (read it) now. I hadn't received it when it broke in the media," McLachlan said.
"The point that's been made is that it should have been made public, and we've acknowledged that.
"We commissioned the report, we actioned the report and somewhere in between there it wasn't publicly communicated.
"It was widely distributed, but not publicly communicated and I think we've acknowledged it should've been."
Mystery surrounds why several league bosses either failed to read the report or failed to take action.
When AFL executive Kylie Rogers was asked when she read the report, she responded: "The report was released in August last year ... so we (some at the AFL) read it then."
Rogers, who was acting chief executive when the Herald Sun broke the story, described the findings as "horrific".
But author Damian Anderson quit his job as the AFL's community umpiring development manager because he believed the study "fell on deaf ears".
Anderson hosted two one-hour presentations in May last year where those horrific findings were detailed to league powerbrokers, including Dan Richardson (head of umpiring) and Nicole Livingstone (head of AFLW).
He said several meeting requests to discuss the research were ignored by AFL staff before he departed the league in November
McLachlan claimed the 11 recommendations made by Anderson and lead author Dr Victoria Rawlings were being "actioned".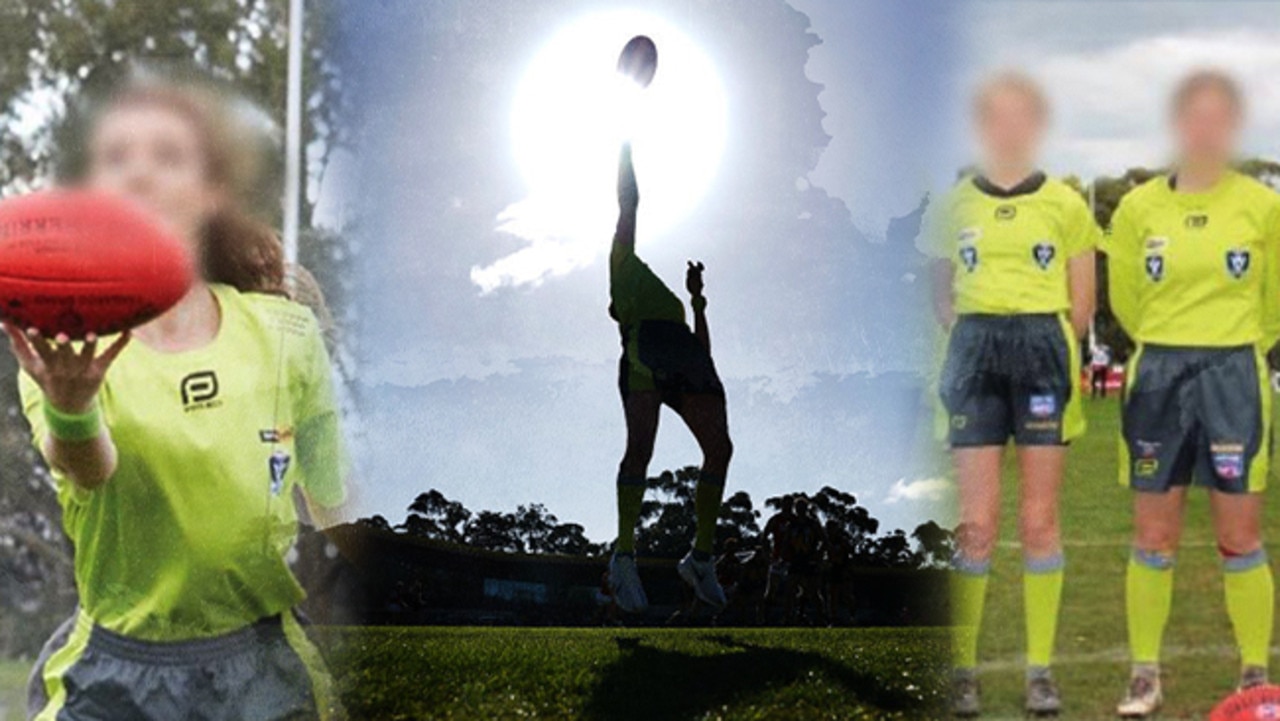 AFL umpire abuse was exposed in a shocking report.
"We commissioned it and it's an important piece of work," McLachlan said.
It's understood the league funded the report for $30,000 and AFL football boss Steve Hocking was extremely supportive, but had left the AFL by the time it was completed.
"What we have always acknowledged is that women have been 50 per cent of our attendees at the elite game for decades, but have been underrepresented everywhere else," McLachlan said on 3AW.
"The word that was used at the start of this report was they've been on the periphery of umpiring.
"It's 2 per cent of elite (female) umpires roughly and about 10 per cent at community (level).
"There have to be reasons why and we commissioned this report with our eyes open.
"We've been actioning them (the 11 recommendations) and there's been money invested in them.
"How the report was distributed … it wasn't dealt with well, and we take responsibility for that."
Local footy league tried to deregister pregnant umpire
An umpire quit a Melbourne football league after it attempted to deregister her without consent because she was pregnant.
The woman, who wanted to remain anonymous, has urged the AFL to provide proper education to those in positions of power in umpiring ranks after witnessing a culture of bullying and sexual harassment for almost a decade.
"Coaching appointments should be based on merit and not personal relationships," she told the Herald Sun.
"The AFL needs to ensure that the best people are appointed to coaching roles and that these people have the capacity to understand, regulate and connect with people's feelings and emotions.
"Completing an umpires' accreditation course just doesn't cut it."
The woman told her coach in April, 2017, that she was expecting her first child and was blindsided to then find out she would be deleted from the league's database.
In an email seen by the Herald Sun, the league said: "We have been advised by the Umpires coaches that you will no longer be umpiring in season 2017. Therefore we will be de-registering you".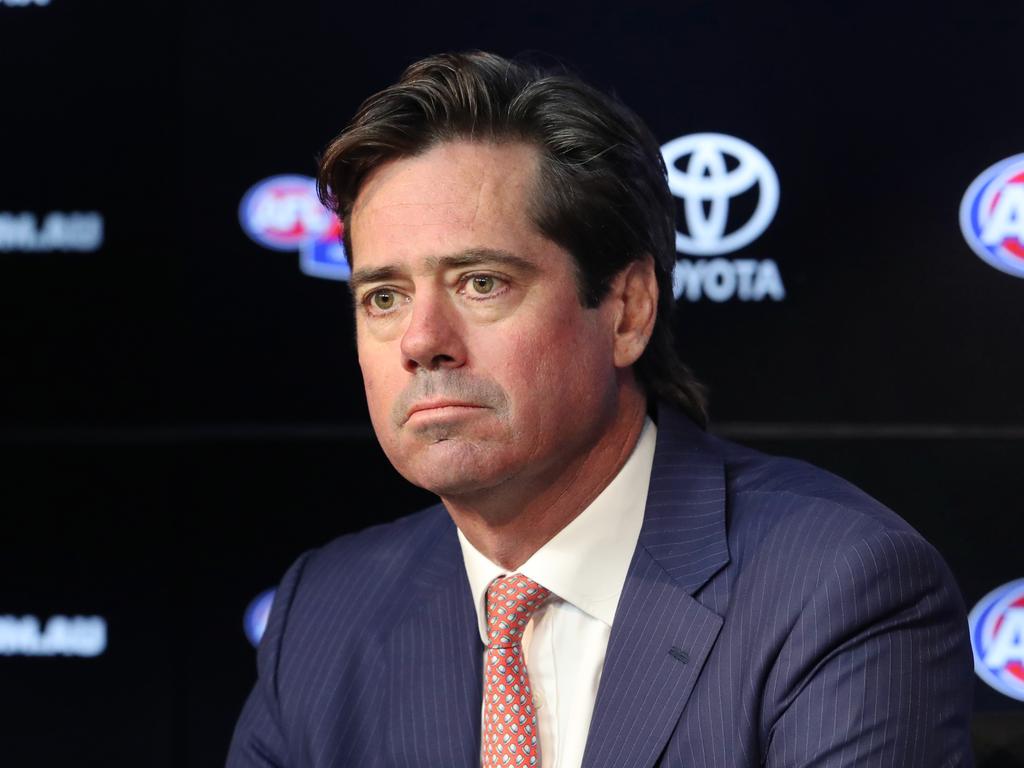 AFL CEO Gillon McLachlan will front the media Friday on this issue. Picture: David Crosling
The woman returned in 2019 and was appointed for a grand final before handing back her whistle, still disgusted at that treatment.
"I thought I'd do the right thing and let people know who needed to know (that I was pregnant)," she said.
"But pregnancies don't always go to plan, so I thought I'd register and keep my finger in it and just see what happens.
"And then I ended up getting an email from the league just saying that I'd been deregistered.
"I said, 'Why?!' and they said, 'We don't know, we just got told by your coaches that you won't be umpiring anymore'.
"When I actually told them, to their credit, they were hugely apologetic.
"But the part that annoyed me was there was no consultation. They just went off their own bat and did it."
The boundary umpire said the person responsible "tried to throw another umpire under the bus and say it was them".
"They don't know that I know. I've sat on it for five years," she said.
"But I got really pissed off, so once I had my baby I made a point of going back and my goal was to get a grand final – which I did.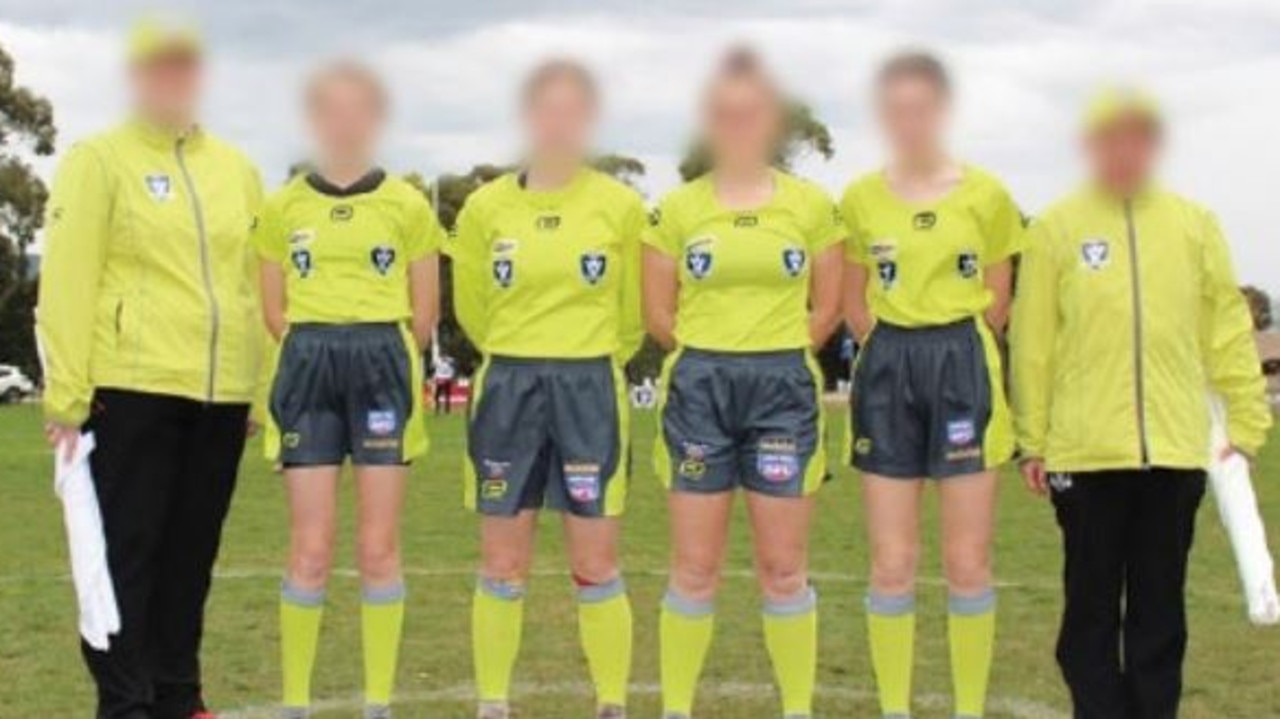 AFL umpire abuse has been exposed in a shocking report.
"So I stuck it up them a bit, and then I left.
"That (grand final) did not get acknowledged at all by the association at presentation night.
"I didn't expect it to, but what really pissed us off was they acknowledged an umpire's wife who had a baby and let her husband come back to umpiring.
"My husband and I looked at each other, scratched our heads, and I said, 'I'm done'.
"They wonder why people leave. There's the sexual stuff, but there's also stuff that's rooted in the associations itself and the culture."
AFL chief executive Gillon McLachlan is set to break his silence on the crisis on radio on Friday, almost two weeks after the Herald Sun published (see below) the harrowing 62-page report on female umpires.
MORE: READ THE FULL 62-PAGE REPORT HERE
The woman said bullying from colleagues was worse than spectator abuse.
"It's actually within the ranks, within umpiring associations," she said.
"Leagues have female liaison officers, but if they're the people that need the education then that's a really major problem."
She said schoolkids prioritizing homework over training were also subjected to bullying.
"These kids receive these really nasty and malicious emails saying, 'If you don't turn up to training you won't get a game' and just real nasty stuff," she said.
"People are afraid to speak out. I was told if I talk to you don't name names.
"I don't understand why everyone's got this fear of bringing it to light and holding people accountable.
"It's been going on for a long time."
The key AFL figures who sat on female ump bombshell
The co-author of the report that exposed a toxic umpiring culture in which women are sexually harassed and abused says he quit the AFL because the research "fell on deaf ears".
It can be revealed key AFL leaders including AFLW supremo Nicole Livingstone were presented the explosive findings 12 months ago – several months before the document was published – but they showed little interest in the damning investigation, according to Damian Anderson.
The league was caught on the back foot last week when the Herald Sun released the 62-page document before several members of the executive had even read it.
But Anderson said he hosted two one-hour workshops last May, when he warned about 16 league officials that a bombshell was coming.
It's understood head of umpiring Dan Richardson, former head of game development Sam Graham, former head of community football Steve O'Donohue and Livingstone attended.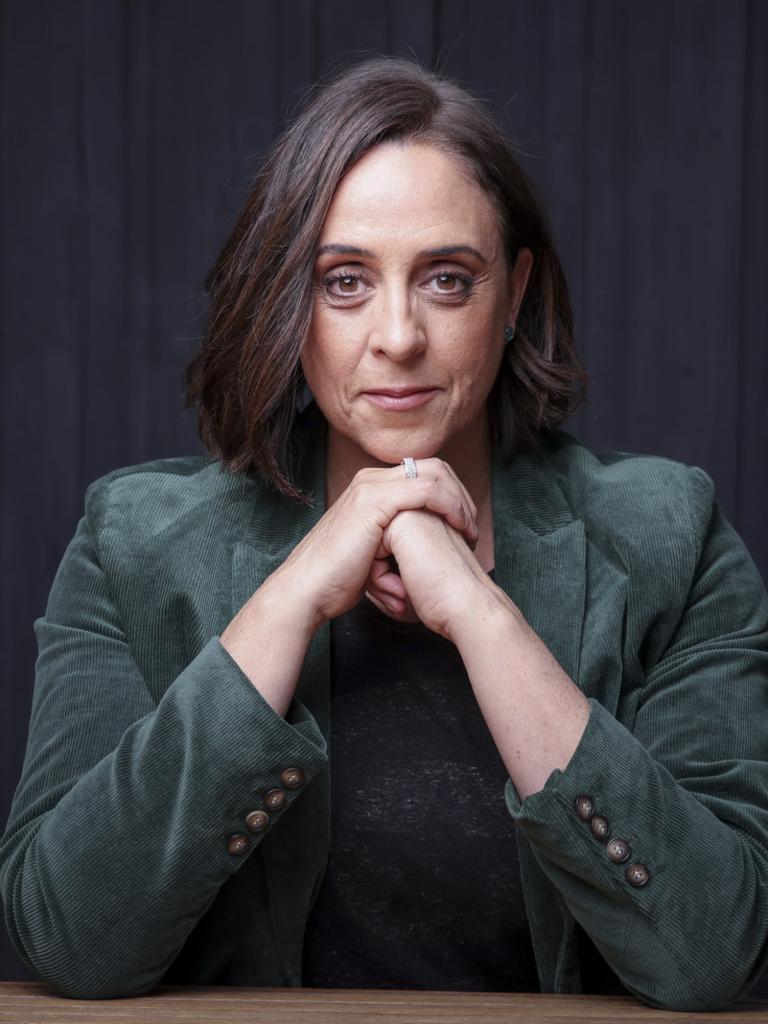 Head of AFLW Nicole Livingstone attended the workshop in May last year.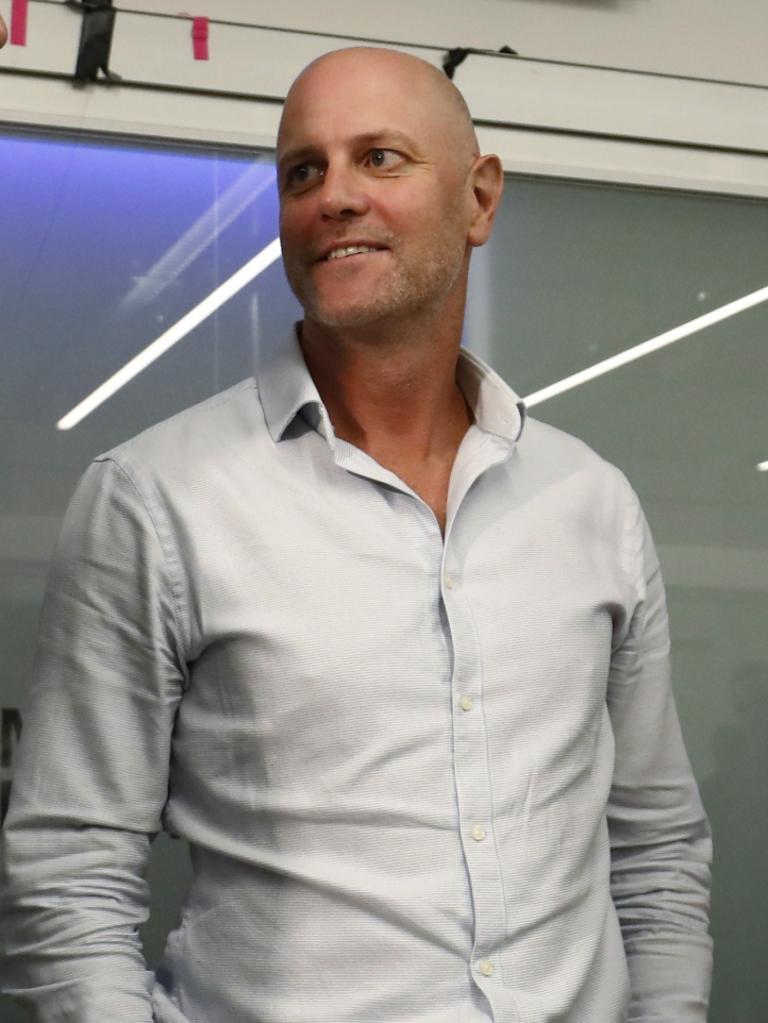 Head of umpiring Dan Richardson was also in attendance.
"Anyone who attended that (presentation) knew this was coming," Anderson told the Herald Sun on Tuesday.
"The only difference in August was (the final report) was written down on paper and there were recommendations.
"It all fell on deaf ears. Between that and the umpire shortage piece, that's why I resigned.
"No one gets it. You're doing all this work and it's not getting airtime, so I thought I'll go somewhere else.
"It's just the culture of the AFL. Umpiring isn't a priority – there's a real lack of leadership, there's a lack of investment and there's a real lack of care."
Anderson, who remains a game day coach for AFL umpires in Sydney, said he didn't get "a single response or acknowledgment" to the chilling research.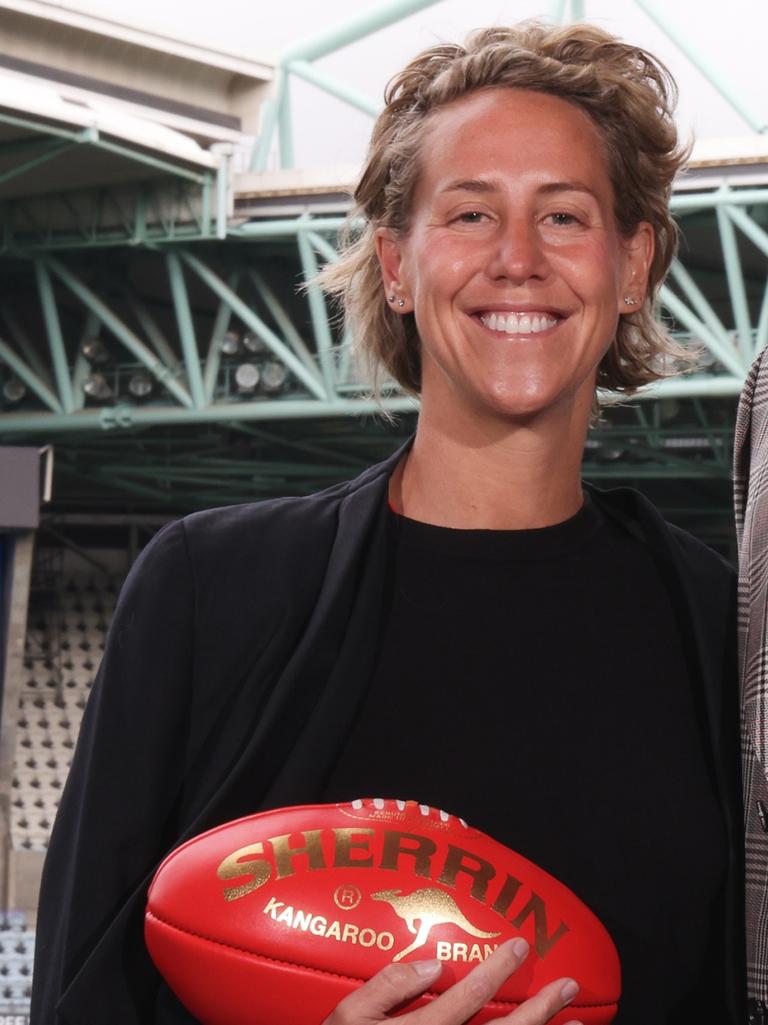 Damian Anderson says Kylie Rogers' statement showed the AFL doesn't have a firm grasp.
He resigned as the AFL's community umpiring development manager in November last year and said attempts to hold meetings with the league before departing to discuss the umpiring crisis were ignored.
The AFL was contacted for comment.

"Being brutally honest, there's probably not too many people in the AFL who know what to do with this," Anderson said.
"Even the statement (acting chief executive) Kylie Rogers made, she really had no idea what was going on even though she'd been briefed.
"They just don't have a firm grasp of the subject of umpiring, let alone the specifics around the females in umpiring piece."
The league has claimed its proactivity in growing women in football led to the report being commissioned.
But Anderson said he and lead author Dr Victoria Rawlings, a former AFLW umpire, pitched the study to the league before winning approval from former football boss Steve Hocking.
Hocking had departed the AFL for Geelong by the time the project was completed.
"They didn't come knocking on our door asking for it, we went to them," Anderson said.
"This (poor response) wouldn't have happened under Hocking's watch. People in the head of umpiring role probably should take some ownership."
The AFL has claimed multiple executives didn't read the 62-page document because they found the four-page summary too dry.
But Anderson said: "It's a research report – it's not meant to be sensationalised.
"They got it, and they chose (to ignore it).
"It kind of got thrown in the umpiring basket of, 'It's only umpiring, we'll deal with it later'.
"But it's clearly something that they should've dealt with at the time. Anyone who doesn't even have any media experience knows there was a risk around this (leaking)."
On January 21, two months after Anderson left the AFL, he forwarded the report to the AFL Umpires' Association, desperate for them to show some leadership after receiving limited feedback from head office.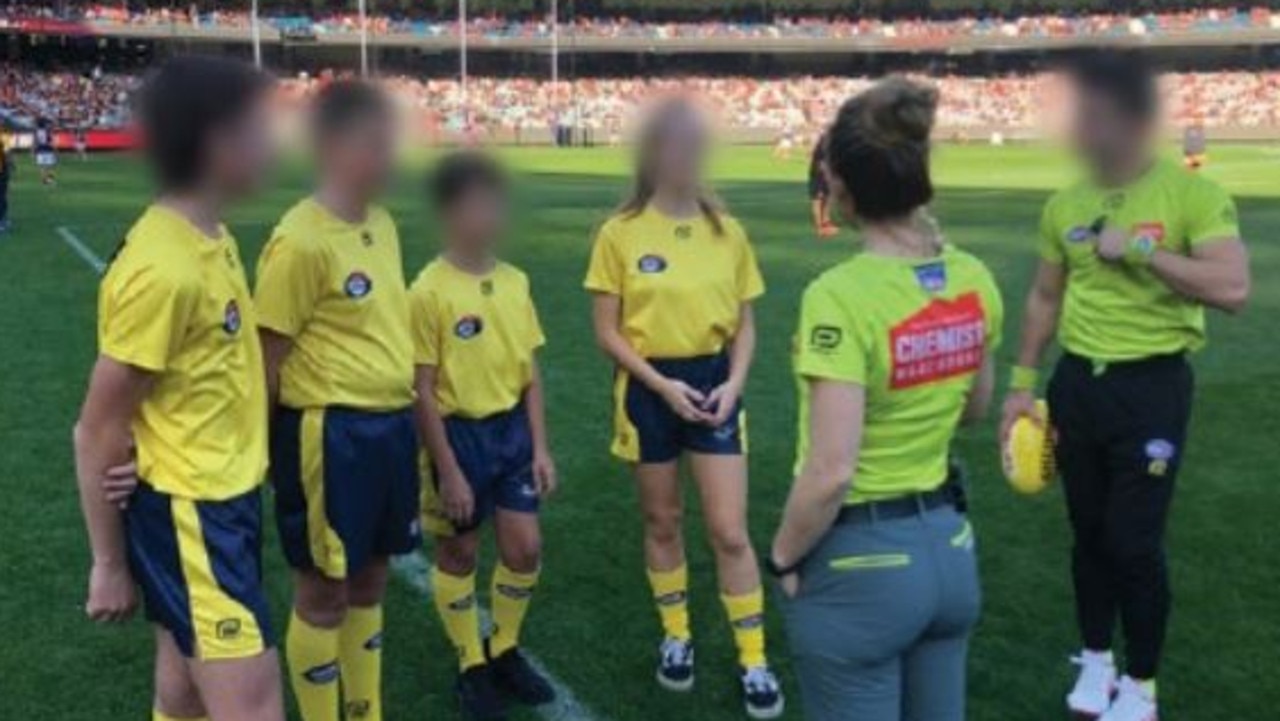 AFL umpire abuse was exposed in a shocking report.
But AFLUA chief executive Rob Kerr was on leave and missed the email, claiming he only received a "leaked copy" in April.
Anderson said the AFL's fixation with stamping out dissent showed it didn't understand the complexity of umpiring issues.
He said only 6 per cent of umpires leave because of abuse and spectator abuse was a tiny part of that.
"The AFL think it's the silver bullet, despite seeing other reports," he said.
The AFL wants to grow female representation of umpires from 10.8 per cent to 40 per cent, albeit with no deadline set.
Anderson said that unrealistic target was a "knee-jerk reaction" to last week's Herald Sun report and probably plucked from thin air.
"They don't even have 40 per cent female participation of players (32 per cent)," he said.
"I applaud them for actually putting a target, because they've never had a target … but I just can't see that happening unless there is radical change."
Abuse scandal: Umps bumped from equality plan
The AFL has frozen the AFL Umpires' Association out of the gender equality action plan that is set to be presented to the AFL Commission on Tuesday next week.
The decision to lock the AFLUA out comes after it emerged several league heavyweights failed to read the explosive 62-page report into the national female umpiring shortage until it was made public by the Herald Sun last week.
The AFL has claimed some members of its executive only read a four-page summary and not the entire document — "Girls and women in Australian football umpiring: Understanding registration, participation and retention" — but argued it was an oversight rather than an attempted cover-up.
That summary did not include the disturbing anecdotes of sexual harassment and abuse detailed by the 27 umpires in the report.
A leaked email claims the document was issued to all AFL Football Operations and Game Development leaders in September last year.
Umpire Matt Stevic walks onto field holding ball aloft. The AFL Umpires' Association has been excluded from the AFL's gender action plan.
It's believed former league football boss Steve Hocking gave the green light to the study with the University of Sydney, which was commissioned in 2019 and cost about $30,000.
Hocking supported the project but left the AFL soon after it was completed to become Geelong's chief executive.
AFLUA chief executive Rob Kerr said last Wednesday the AFL never sent him the report.
"To be truthful, I got a copy leaked a couple of weeks ago and had been wading through it, and then I saw that the story was coming out," Kerr told SEN.
Former state umpiring manager Pierce Field, who was interviewed for the report, said on Thursday the AFLUA was sent it twice.
Kerr contacted the Herald Sun on Friday asking for Field's quote to be removed from an online story.
But the leaked email, sent on January 21 to every state's umpires' association president and Kerr, supported Field's claim.
"I would like to share the attached 'Girls and Women in Umpiring' report with you all," the email said.
"It was shared formally with AFL Football Operations and Game Development leadership staff back in September."
The instruction was for recipients to read the entire document — and not just the summary — "to gain a true understanding of the impact of these environments on girls and women".
The email also said AFL Head of Umpiring Dan Richardson had been asked to forward Kerr the document in September.
Kerr declined to comment on Monday, but accepted the report had in fact been received for the first time earlier this year.
It's understood Richardson passed on the summary, but not the 62-page document, and then Kerr was on leave when that email landed in January.
The email's subject title: "Re: Contact Details for season 2022" could have subsequently contributed to it being missed.
The AFL hasn't involved or consulted with the AFLUA for its Women and Girls Game Development Action Plan, according to multiple sources.
This comes despite disturbing revelations made by young female umpires that they have been forced to share change rooms with naked goal umpires described as "grandpas" and been inappropriately touched by male umpires during matches.
One member of the AFLUA warned the AFL Commission not to ratify the Action Plan until it had spoken to those on the frontline.
"How many of those in AFLHQ who are working on the Action Plan have ever officiated at any level?" that umpire told the Herald Sun.
"If they're not involving the AFLUA, in what other ways have they sought to draw upon the lived experience of umpires at various levels?
"All members of the AFLUA began umpiring at community level, in various leagues across Australia, and surely have valuable perspectives to offer.
"Will the Commissioners ask who has been consulted? They might reasonably also ask, 'How do we know the ideas will be welcomed or are practical?'
"Especially at various levels, not just elite level. Without prior consultation, including with the AFLUA, how will the Commissioners be able to assure themselves about the merits of the Action Plan?"
The league scaled back its promotion of AFL Community Umpiring Round last week in the fallout to the leaked report.
Ironically, community umpires across Australia took to the field on the weekend for Community Umpiring Round while furious at the AFL for failing to publicly act on the powerful report.
Originally published as AFL female umps scandal: league boss Gillon McLachlan admits he had not read report until leak