AFL leaked report into female and non-binary umpire sexual abuse: Read the 62-page report in full
Female and non-binary umpires have been groped, sexually assaulted and racially abused according to a leaked document the AFL tried to hide. READ THE REPORT IN FULL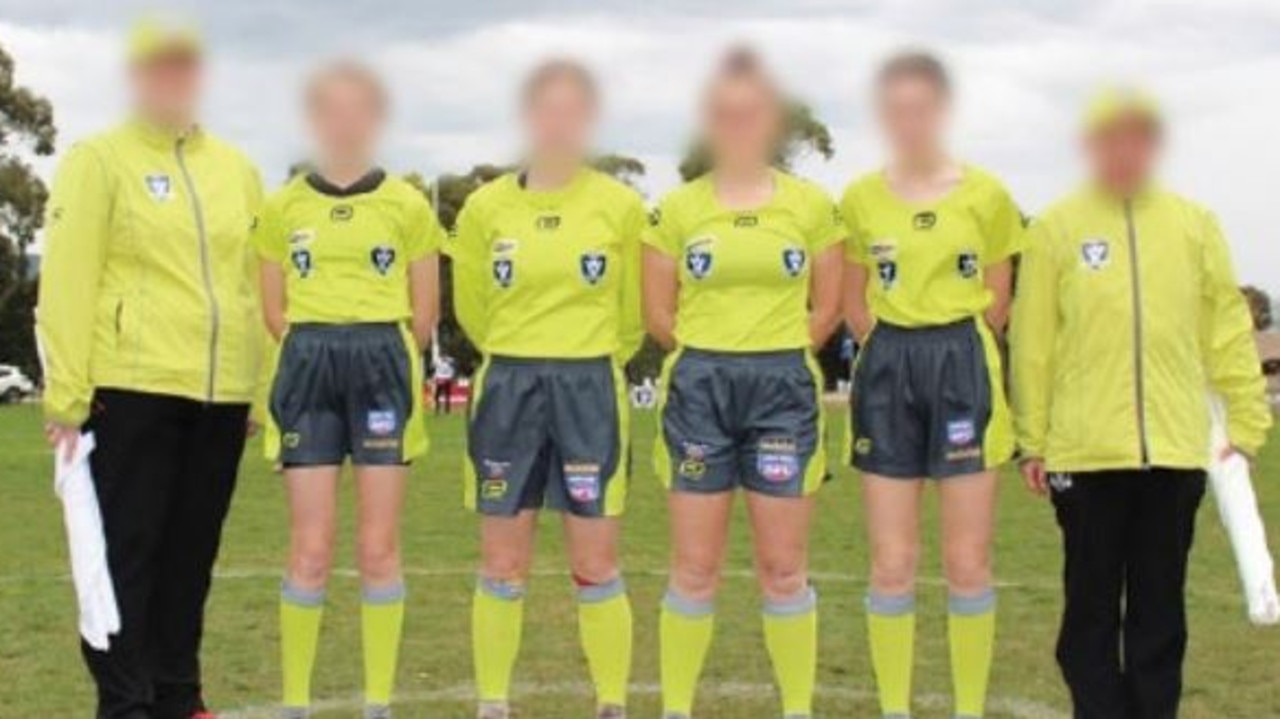 The Herald Sun can reveal female umpires have been touched and grabbed during matches, overheard lewd discussions at training about their "boobs", and received explicit photos.
Other complaints include female umpires being forced to share change rooms with naked goal umpires described as "grandpas" and being racially vilified in the workplace.
Young female football umpires across Australia have quit due to their disturbing experiences, according to the report.
The damning revelations have been exposed in a secret report obtained by the Herald Sun – "Girls and women in Australian football umpiring: Understanding registration, participation and retention".
The extensive research, conducted by The University of Sydney in 2020-21 and funded by the AFL, was published last August.
The AFL did not want the findings made public.
The 62-page document – compiled by former AFLW field umpire and researcher Dr Victoria Rawlings and former AFL community umpiring development boss Damian Anderson – includes accounts from 27 umpires (26 females and one non-binary) across four focus groups from Victoria, South Australia, Queensland, and New South Wales and ACT.
Originally published as AFL leaked report into female and non-binary umpire sexual abuse: Read the 62-page report in full