AFL news: Essendon chief Xavier Campbell apologised over Christmas party incident
Essendon chief Xavier Campbell was the subject of an investigation over an incident at a Christmas party which led to an apology to club staff.
Essendon chief executive Xavier Campbell was subjected to an independent investigation for "behavioural issues" at a Christmas party, which later led to him apologising to staff.
In a statement to The Weekend Australian on Friday, Bombers chairman Paul Brasher said the 2015 episode was investigated by an independent legal firm and a detailed report was provided to the board.
New Essendon board members have since been informed of this episode of behaviour involving women.
The Weekend Australian understands Campbell took time away from the club, then returned to address staff in late January 2016 and apologised for his behaviour.
"The club followed its workplace complaints procedures to investigate a behavioural matter over seven years ago," Brasher said.
Xavier Campbell, Chief Executive Officer of the Essendon Football Club and Paul Brasher.
"This involved the engagement of an independent legal firm to oversee the process and a detailed report was provided to the board of directors."
"All parties were engaged in the process and the matter was resolved to the satisfaction of all parties at the time. The board at the time was fully informed along with any new board members who have joined since."
"Actions at the time included Xavier Campbell addressing staff and apologising for his conduct at the event.
"The board recently made the decision to extend Xavier's contract because he is considered to be the most suitable leader to drive the next stage of our organisation's strategic agenda."
Campbell's two-year reappointment had angered some high-ranking Bombers fans, as frustration grows around the team's onfield performance, with the club currently holding 16th spot on the ladder.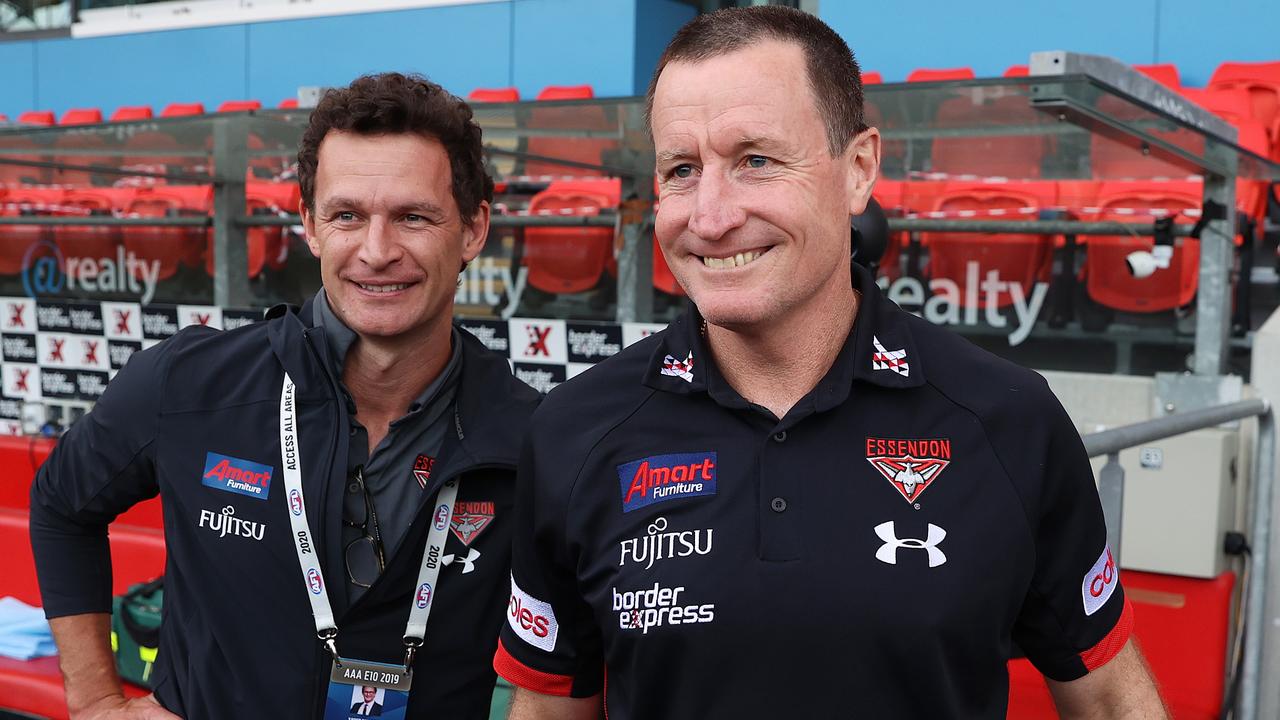 Xavier Campbell with former Bombers coach John Worsfold.
Originally published as AFL news: Essendon chief Xavier Campbell apologised over Christmas party incident