Opals 2022: Family ties driving Keely Froling to World Cup dream
Opals hopeful Keely Froling doesn't have to look far for inspiration or advice in chasing a World Cup spot with three siblings and two parents having top flight experience.
Froling doesn't have to search far for hoops advice given she is one of four siblings who all play professional basketball.
Brothers Sam and Harry play in the NBL for the Illawarra Hawks while twin sister Alicia plays WNBL for the Canberra Capitals.
Both parents – Shane and Jenny – also carved out successful hoops careers.
Shane played 271 NBL games for four clubs and Jenny is a three-time WNBL champion.
Add in Keely's domestic and international experience, and the Froling family have basketball in the blood.
It's why Keely regularly relies on the family's Snapchat for tips and advice, especially as she prepares to make the Opals World Cup squad.
"The chat is really helpful for me because I can call anyone in the family, and they'll know how to help me," Froling said ahead of Australia's three World Cup warm-up games against Japan in Sydney and Newcastle.
"It's awesome. Basketball is what I've known since I was born and being around high-level players.
"My family also understand the process and it's not always an easy process, so it's good to have those people to talk to for support."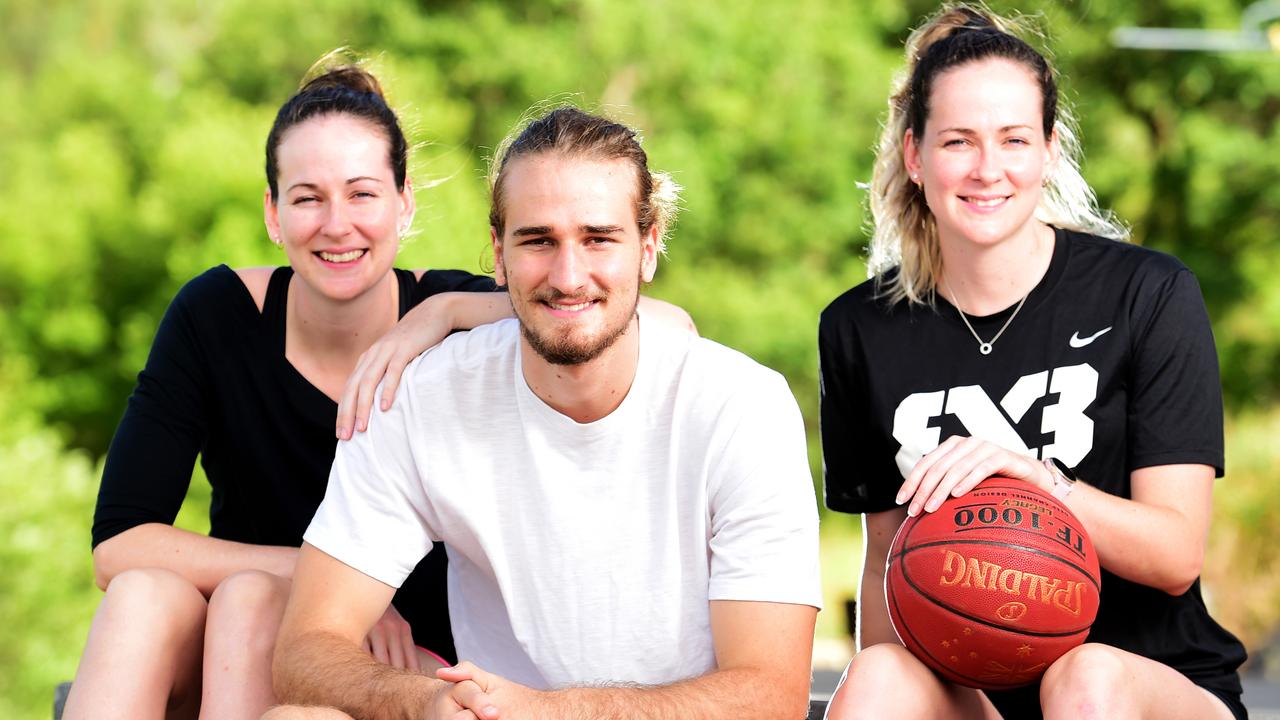 The Froling siblings, twins Alicia and Keely with brother Sam, just missing brother Illawarra Hawk, Harry. Picture: Alix Sweeney
Froling also encounters her fair share of banter, mostly from her two brothers Shane and Sam.
Keely doesn't mind the sledges, though, because she knows it's born from competitiveness, which only makes her better.
"We talk a lot of rubbish to each other, but we're just really competitive," she said.
"We all want to out-do each other and that is a big part of our success is that we are always trying to better each other.
"The group does get a bit of banter back and forth.
"I had a big game for the Flames in Perth this season and Harry sledged me saying: 'I wish I could take 27 shots – that must be nice'.
"It's good fun, but my brothers are also my biggest supporters."
Froling says it would be "incredible" to play for Australia at a home World Cup in Sydney in front of her family and friends.
The dependable forward will take the first steps towards this goal when she plays for the Opals in three World Cup warm-up games against Japan in Sydney and Newcastle.
The Australians face the World No. 8 ranked Japanese side at the Quaycentre at Sydney's Olympic Park on Friday May 27 and Sunday May 29 before a final clash in Newcastle on Tuesday May 31.
The three games will give Froling a big opportunity to prove that she belongs in Australia's final squad for September's World Cup.
She feels confident about her prospects after impressing for the Sydney Flames in the WNBL last season.
Froling averaged 16 points and 8.5 rebounds for the Flames while she was the joint winner of the club's MVP alongside star guard Shyla Heal.
She helped Australia claim bronze at the 2021 Asian Cup, but is yet to play for the Opals at a World Cup or Olympics.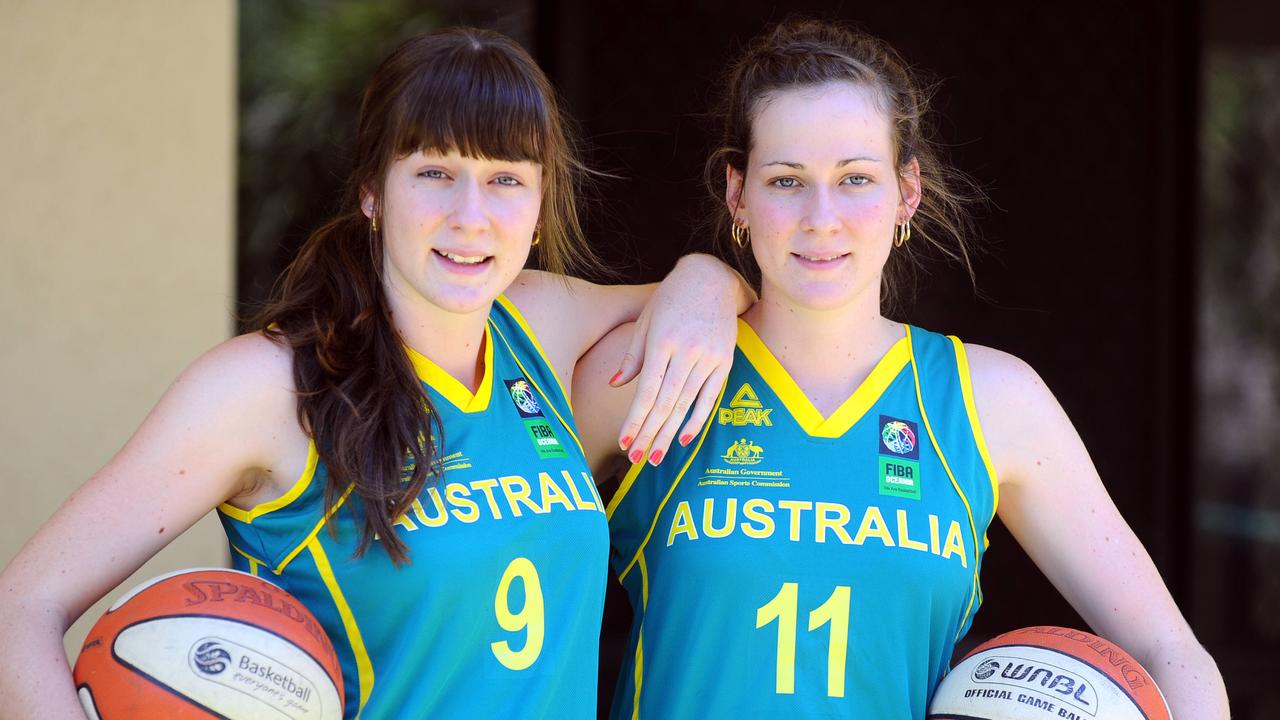 The Froling twins represented Australia as juniors.
"I've been putting in a lot of work and it probably didn't show at the start of the WNBL season, but by the end I felt like I had my confidence," she said.
"It is a big opportunity for me, and anything can happen in camp and I'm ready to give it all I've got.
"We have a massive amount of talent and talent coming through, so it is going to be a really hard team to make.
"But the team is really strong, and I think we can do really well and hopefully get a medal."
Froling is also passionate about seeing women's basketball return to its rightful pedestal as one of Australia's premier female sports.
She feels like the likes of AFLW, and netball have stepped up in recent years, but a home World Cup can help hoops re-emerge as a powerhouse.
"It is great that the AFLW and the netball are doing great, but it's time for basketball to step back into the limelight to say, 'look at us and look at how good we are'," she said.
"Our athletes have performed consistently for so long, the WNBL is such a great league and the Opals have had a lot of success.
"So, it's really exciting and hopefully the Australian public can get around it to bring basketball back to the forefront."
Go to Ticketek.com.au to purchase tickets for the three warm-up games against Japan and for September's World Cup.
Back to the boards: Phillips plots post-AFLW basketball return
Former Opal turned AFLW star Erin Phillips says watching Australia prepare for a home World Cup has inspired her to make a comeback to basketball.
Phillips, who is helping to promote September's Cup in Sydney as a Playmaker Ambassador, hasn't played competitive basketball since retiring in January 2018.
She has made a successful transition to Australian rules football having won three AFLW premierships while she is currently playing for Port Adelaide.
Phillips, though, wants to return to basketball in the future, starting with a local stint at her junior club the West Adelaide Bearcats.
She says the hype around September's World Cup in Sydney has further fuelled her desire to play hoops again.
"Oh, bloody oath, I'll definitely be chucking on the sneakers once footy is done and making a comeback in some capacity," Phillips said ahead of three World Cup warm-up games against Japan in Sydney and Newcastle on May 27, 29 and 31.
"Hopefully for the Bearcats, which is my junior club in Adelaide. That is definitely on the horizon.
"I miss playing basketball a lot to be honest.
"I watch it as much as I can. I've been watching the WNBA with Steph Talbot and Ezi playing, so I keep a close eye on basketball."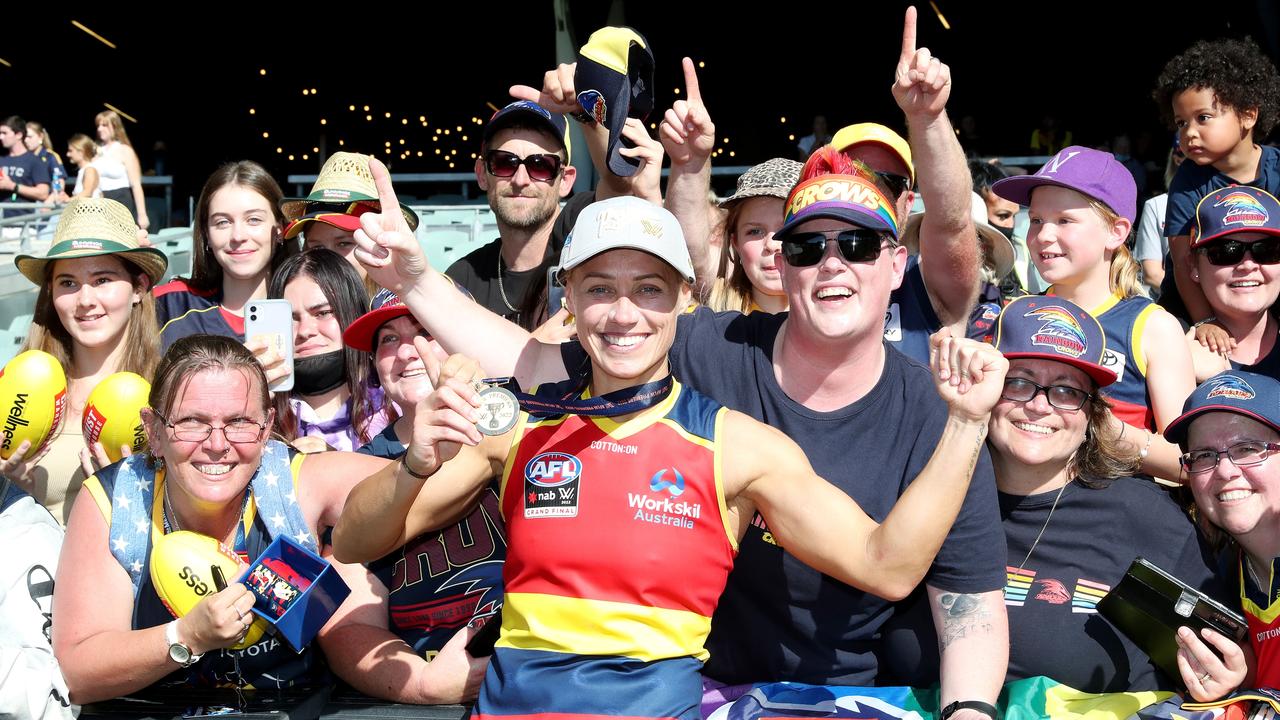 Erin Phillips has been an AFLW star for Adelaide winning the 2022 premiership.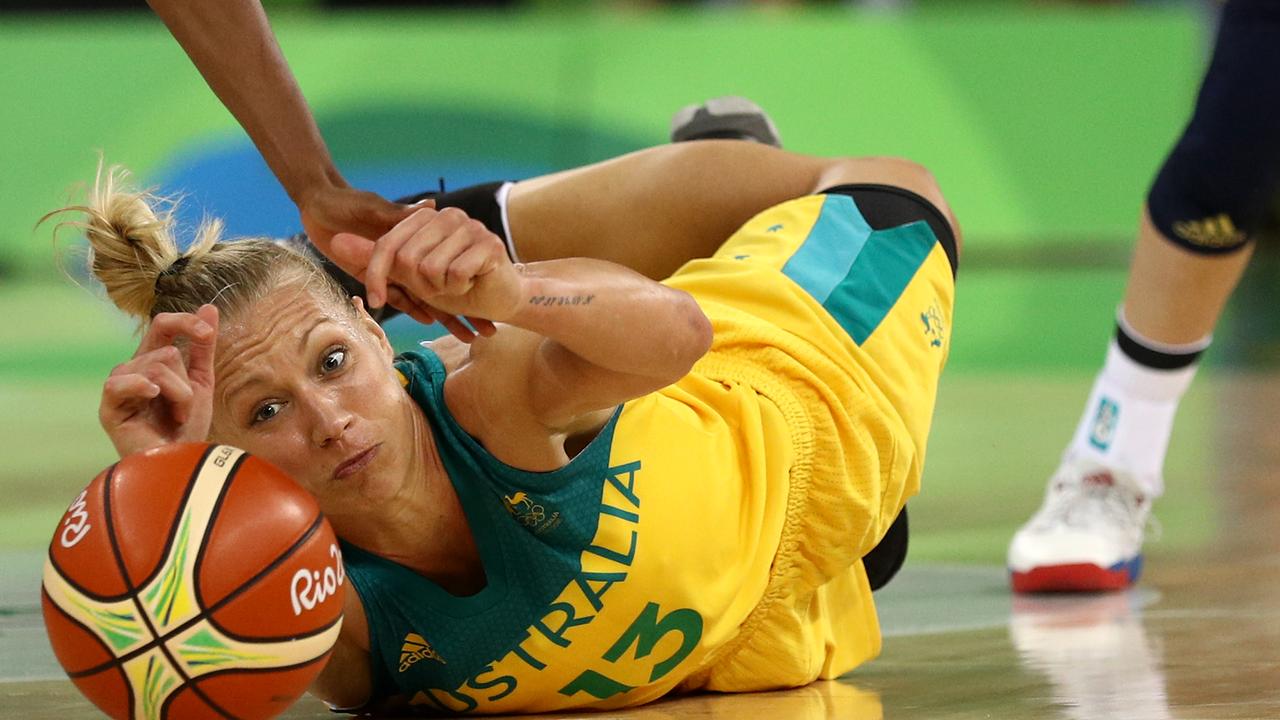 Phillips had a successful basketball career with the Opals, playing at the 2016 Rio Olympics.
Phillips also hasn't ruled out a WNBL comeback, although her first focus will be playing where it all begun at the Bearcats.
"I haven't thought that far – I honestly just wanted to comeback and play for my junior club," she said.
"I still play footy, but I love basketball and both sports have helped me succeed playing whatever I compete in."
Phillips is locked in on her AFLW career with Port Adelaide, but she'll take time off in September to attend the basketball World Cup in Sydney.
She was just nine the last time Australia hosted a women's World Cup in 1994 in Sydney, Adelaide, and Tasmania.
Twenty-eight years on, Phillips is an accomplished Opal in her own right having won three major medals donning the green and gold.
She was a part of the 2006 World Championship team that won a historic gold medal after going undefeated in Brazil.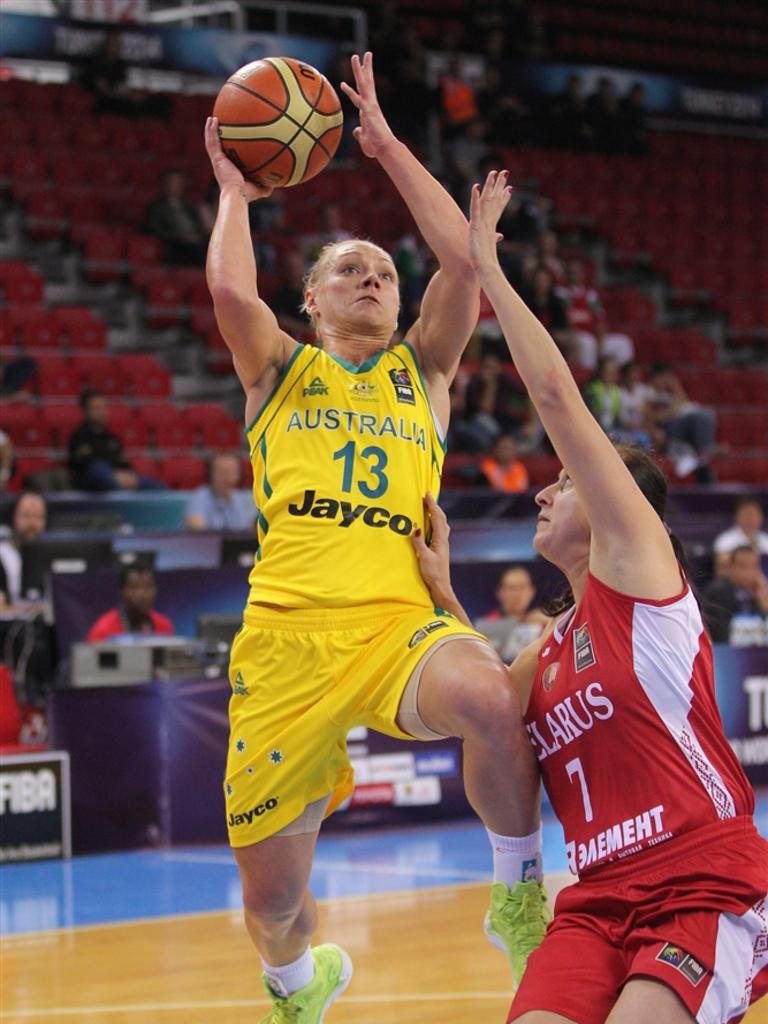 Phillips in action against Belarus at the world titles.
Phillips wants to use her success to help inspire the next generation of Opals players and fans.
"To win a gold medal was really special, so I know the excitement around the Worlds and it's just amazing that it is here in Australia again," she said.
"I'm so excited having been involved in a World Cup with the Opals in the past.
"As a Playmaker Ambassador my role is to drive awareness for the women's World Cup and to get down and watch this incredible team play.
"You've got great players like Ezi Magbegor, Cayla George and Shyla Heal, just name a few. The Opals have amazing talent and I'm really excited for them to shine on home soil and these girls can put on a show."
Phillips has a big year ahead as the marquee signing with Port Adelaide for the new AFLW season later in 2022.
Phillips also had her Opals idols growing up.
She remembers watching the likes of Rachael Sporn, Lauren Jackson, and Michele Timms and wanting to follow in their footsteps.
"Rachael was one of the greatest Opals ever, so to have those role models, it's so important," she said.
"We've got so many Aussies in the WNBA because of the former players who paved the way like Lauren Jackson, who loves basketball so much that she is back playing in the NBL1 for Albury.
"I'm looking forward to catching up with the likes of Lauren and Timmsy at the World Cup as he watch the next generation at a home World Cup."
Go to Ticketek.com.au to purchase tickets for the three warm-up games against Japan and for September's World Cup.
Originally published as Opals 2022: Family ties driving Keely Froling to World Cup dream