AFLW star Moana Hope's plan to return to sport after giving birth
AFLW player Moana Hope, whose second child with her wife is due in June, opens up about her "crazy, full on and fun" family life as she reveals her plans to return to professional sport post-birth.
Morning sickness. Bigger boobs. Weird cravings. Pregnancy has brought out many things in AFLW player Moana Hope, whose second child with her wife Isabella Carlstrom is due in June.
But the most surprising is her desire to return to the field. She says she can do it, and promises life from this point will be "crazy, full on, and fun".
Keen focus, peak fitness and the confidence to do what's necessary to win … Moana Hope had all of those on lock as a livewire forward for Collingwood and North Melbourne in the AFLW and a fan favourite on Australian Survivor: All Stars.
Surely she could rely on those traits to provide her safe passage through pregnancy?
At first, the nightly cravings for chocolate Paddle Pops amused her; the waves of morning sickness did not. But seeing her athlete's body change both fascinated and frightened her, and a bout with Covid left her sleeping her way through the start of 2022 and tested her resolve to recover, heal and thrive.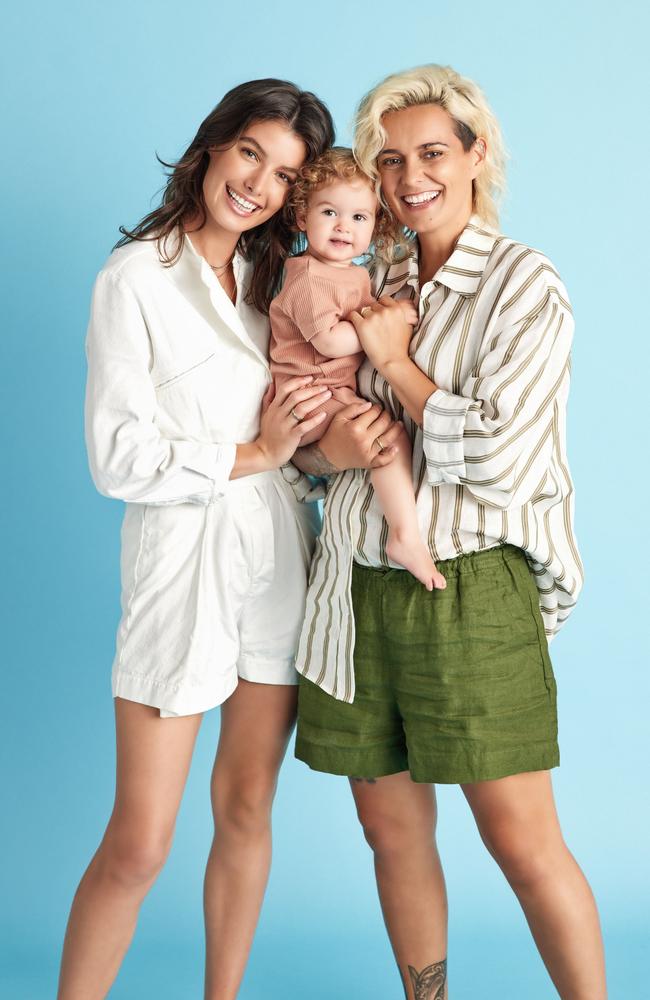 Moana Hope (right) with her wife Isabella Carlstrom and their daughter Svea. Picture: Sam Bisso
She would do so for the sake of her wife, Isabella "Bell" Carlstrom, their one-year-old daughter Svea and herself.
All the while, that battle to reclaim her focus, fitness and confidence has got Hope, who turns 34 this week, yearning to play football again (she last took to the field in a competitive match in 2019).
"I want to. I really, really want to," the dynamic goal-kicker tells Stellar, speaking about a possible return to pro sport for the first time.
"I was trying to work out if I give birth in June how many months it will be until pre-season. I'm genuinely, seriously thinking about it."
After all, she's visualised it.
"One of my biggest dreams in life is to run out on the field with my little ones," she tells Stellar.
"It's something I've always wanted to do. I think Svea is going to be super sporty; she's already kicking balls around. Imagine her seeing her mum play sport on the big stage – for me, that would mean the world."
Hope is certainly in the right place to mount a comeback. Talking through her journey to stardom on social media has been cathartic, and raising a family with Carlstrom has provided her with domestic stability.
"I feel I've matured so much," she says.
"Little things don't worry me anymore; the things that made me get down on myself and challenged my mental health don't faze me now. I feel like I've really, really grown, and becoming a parent has changed who I am."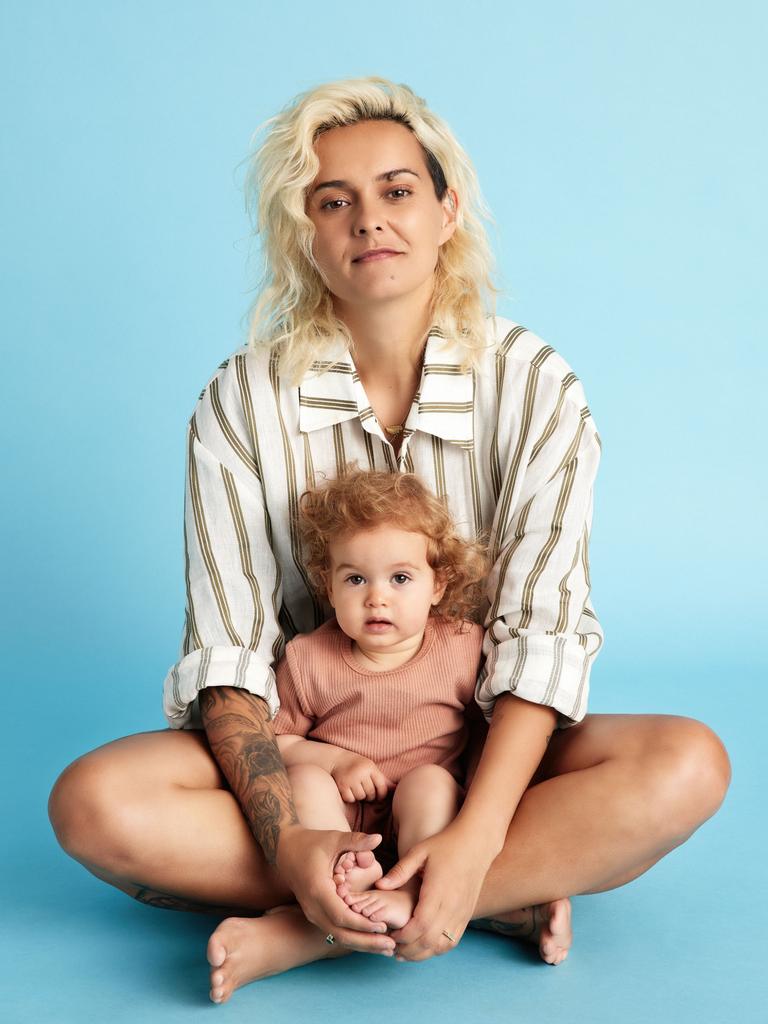 Hope says becoming a parent has changed who she is as a person. Picture: Sam Bisso
The more she talks about it, the more certain Hope is that she's on the right track.
"I reckon I could do some serious damage playing footy again, I'm that hungry for it," she declares.
"I'm more mentally prepared now than I've ever been, purely because of life experience and understanding the really important things in life."
On the top of that list is model Carlstrom, who she married in August 2019 – and who, a year later, gave birth to Svea with Hope at her side.
Now, Carlstrom tells Stellar, it is her honour to watch Hope do the same.
"It's magic, very special, and a unique experience to share," Carlstrom says.
"It's my favourite part about our life together. I can soak it all up and support Mo – I've never been happier, and we've never been closer or more connected."
Witnessing Svea come into the world wasn't just "empowering" for Hope, it served as homework, too.
"I know when I'm in labour, I will try and draw on it because I remember it like it was yesterday," she says.
"I still can't fathom how amazing women's bodies are."
Hope wants to give natural birth "a red-hot go", but she assures her wife that if she needs assistance, she won't hesitate to ask.
Likewise, Carlstrom swears she will be on hand to answer Hope's questions around pregnancy, and there could be many.
"I've had so many 'sorry' moments," Hope concedes.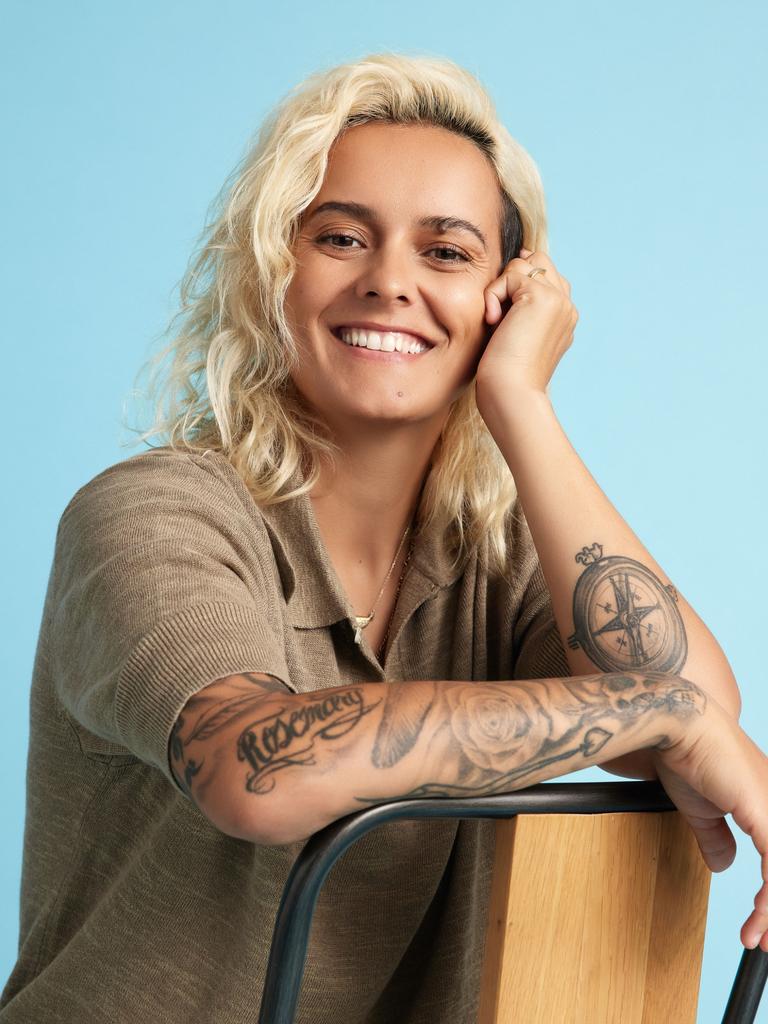 Moana Hope has plans to return to playing professional sport after she gives birth. Picture: Sam Bisso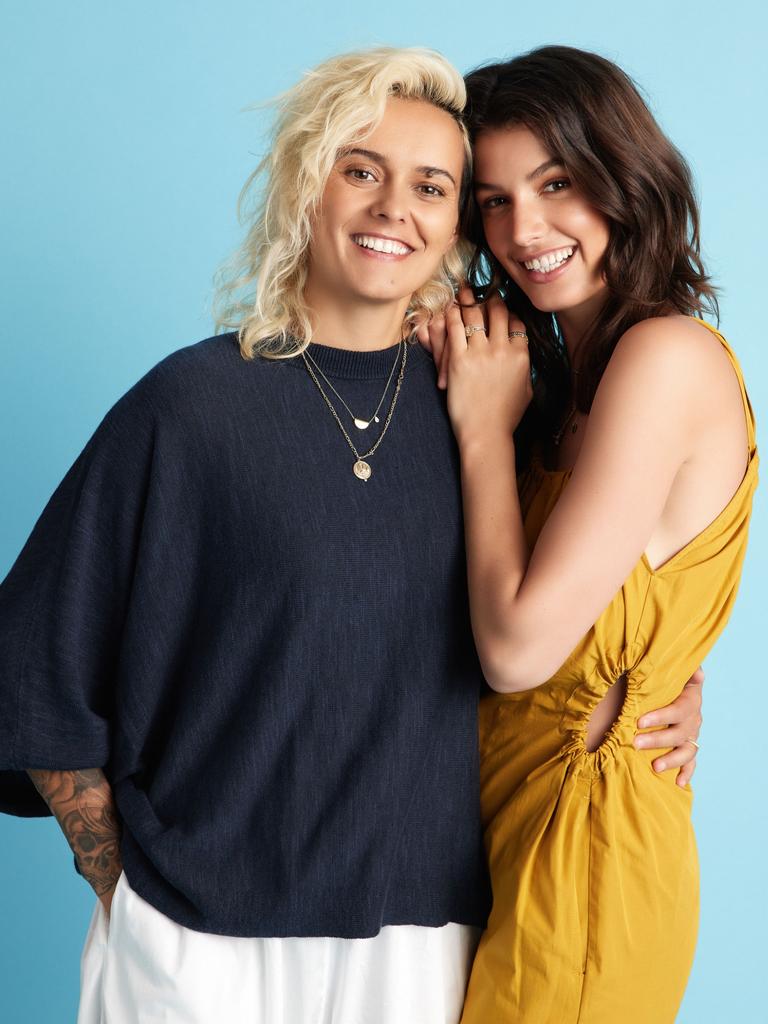 Hope says she now understands what Isabella went through during her pregnancy. Picture: Sam Bisso
During her first trimester, Hope would wake up nauseous and stay that way until she went to bed, which she calls "horrendous".
"I can't believe people say you glow, because the only glow I saw was the toilet bowl."
The transformation from an athlete's vessel into a baby-bearing body has also been an adjustment.
"Bell summed it up when she said you just have to surrender your body and not fight it," Hope says.
"Your body changes and everything about it is different. It's physically and emotionally draining, but I keep thinking about growing and taking care of this little baby because that's the most important thing. It's a miracle and something I've wanted to do for our family for a very long time."
Related to that, Hope offers with a laugh: "Never in my life have I had to worry about boobs! One day I was walking in the kitchen and they were bouncing. I was like, hey, what are you doing? Bell used to say the best feeling in the world was coming home and taking your bra off. Now I understand what she meant."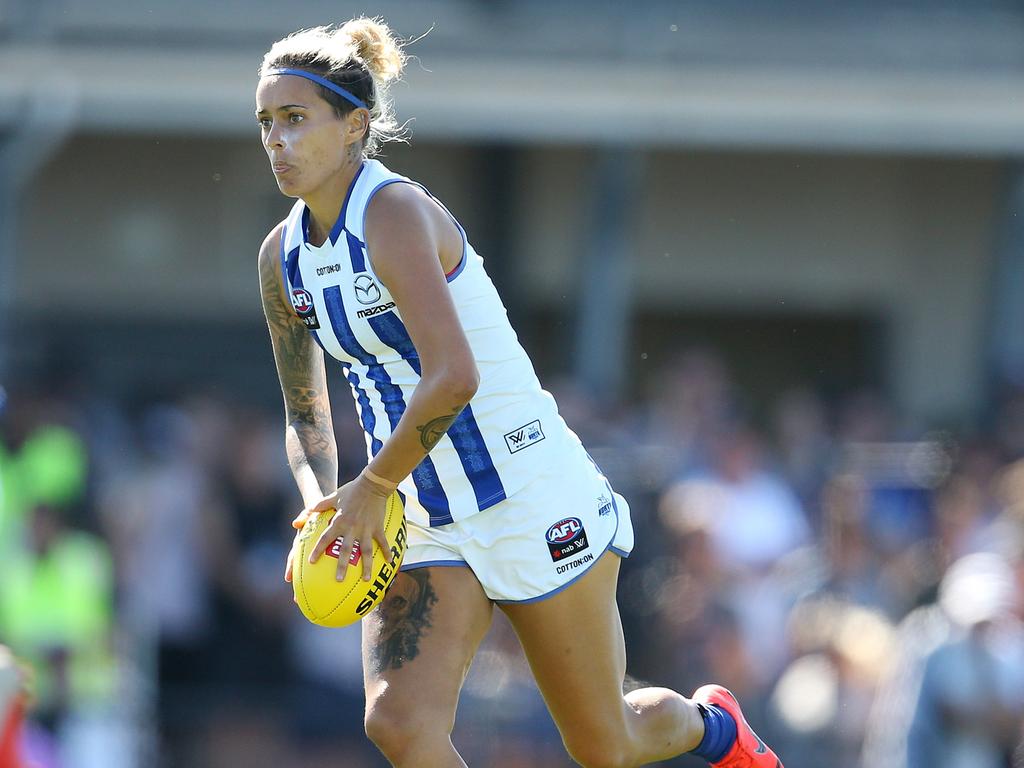 Moana Hope in action on the field in 2019. Picture: Michael Klein
A summer camping trip on the south coast of New South Wales, designed to relax, turned disastrous when the couple contracted Covid, leaving Hope so unwell she was lying on the floor of the motorhome, crying.
Then she spent three days in hospital back in Melbourne because her heart rate was low.
"There was so much uncertainty and that was really scary for me," Hope says.
"I was super worried, but our obstetrician was fantastic. Those instincts kicked in about protecting the baby, and I just wanted to get home to Bell and Svea, and rest. I just feel for our frontline workers, the doctors, nurses, volunteers and cleaners, and what they go through.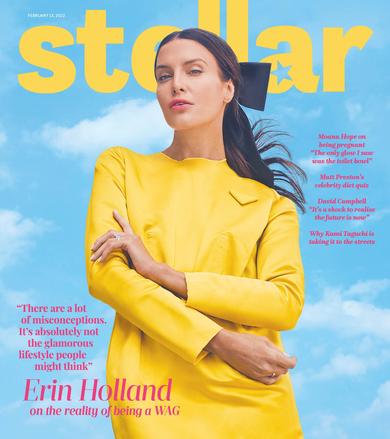 Moana Hope appears in the February 13 issue of Stellar magazine, with Erin Holland on the cover.
Now healthy, Hope recently felt the baby move for the first time.
"It made me so excited. Now I want to know what you look like, who you are and what will your personality be like," she says as she glances at her growing belly.
As if recovering from a serious illness, falling pregnant, raising a young family and contemplating a return to work weren't stressful enough, Hope and Carlstrom moved house days before Christmas, making sure there was enough room for Svea, the new baby, and Hope's sister Vinny, who has the rare congenital neurological disorder Moebius syndrome.
The house would not be a home, Carlstrom says, without her sister-in-law.
"Seeing Vinny with Svea, it's completely heartwarming," she tells Stellar.
"She just wants to help, love and be around the baby. Vinny makes our family feel whole."
"The last few years have been so hard for everyone, but now it feels like we're living again, and that's a nice feeling," Hope says.
"There's a lot to look forward to for us as a family. Whatever it is, we know it's going to be crazy, full-on and fun all at once."
Originally published as AFLW star Moana Hope's plan to return to sport after giving birth