Collingwood AGM: Jeff Browne unanimously voted into Pies presidency and is ready to lead a 'united' Collingwood
Eddie McGuire was Collingwood president for two decades. But a review of the constitution could mean Jeff Browne's reign will be different. Meet the new board.
Corporate powerbroker Jeff Browne has finally sealed the deal to become the new Collingwood president, ending a bitter battle which has divided the troubled club.
A new seven-member board was announced at Thursday night's annual general meeting with Browne's ticket — which included Barry Carp, Renee Roberts and Christine Holgate — all getting endorsed by the members.
The former Channel 9 boss and AFL legal advisor was appointed president after the Collingwood board met on Friday morning.
Browne was elected the club's 14th president and sitting directors Jodie Sizer and Paul Licuria were appointed vice-presidents. All appointments were unanimous.
VRC chairman Peter Wilson, who joined the board earlier in the year before being ruled ineligible, was unsuccessful in his bid to retain his position while current director Holgate was re-elected.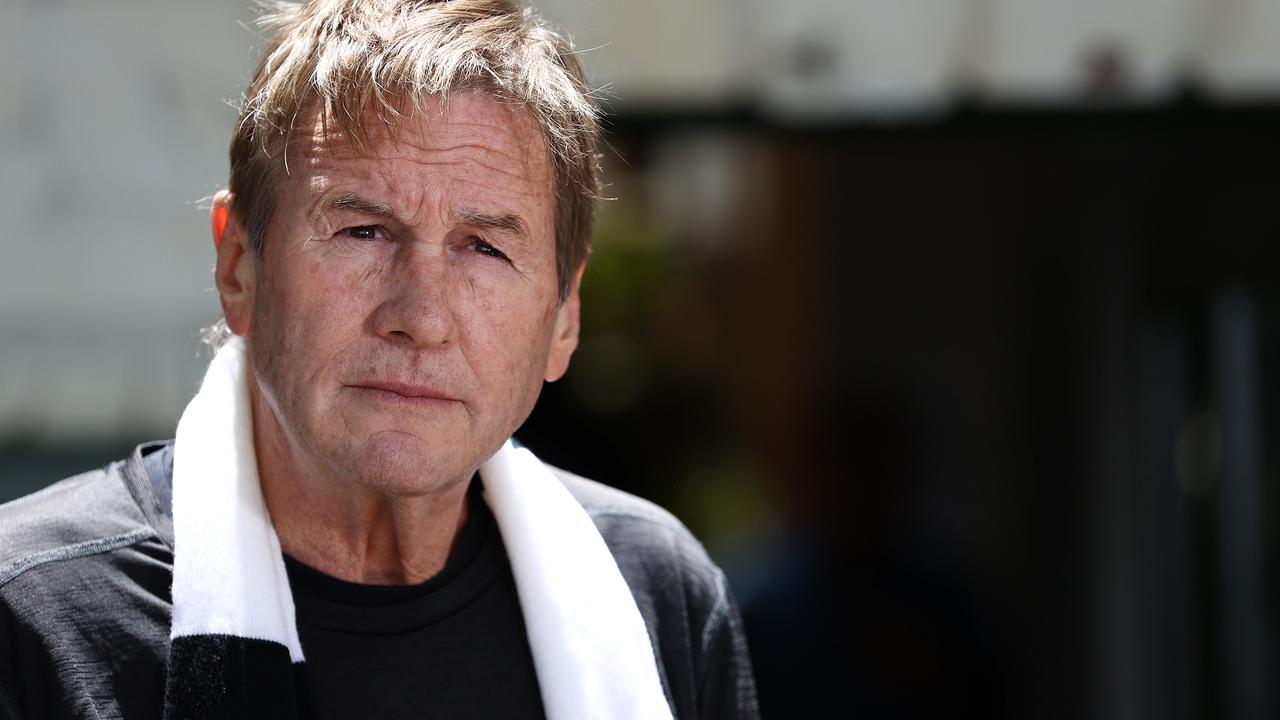 Jeff Browne is 24 hours away from becoming Collingwood president after being voted onto the club's board. Picture: Michael Klein
Current president Mark Korda, who replaced Eddie McGuire in April, will remain on the board but hand over the top job after an agreement was reached in recent weeks.
Carp is the founder of venture capital firm River Capital while Roberts is a financial regulator specialising in leadership, strategic and operational transformation. Existing vice-presidents Jodie Sizer and Paul Licuria round out the new board.
Korda promised that Browne, who will become the Pies 14th president, would take over an "absolutely united team going forward" which certainly hasn't been the case since he officially put his hand up in June.
One-time acting president and interim chief executive Peter Murphy, who wanted the top job when McGuire quit, decided not to seek re-election.
Wilson had been headhunted and appointed as a casual vacancy in April before it was ruled that his MCC membership nominating Collingwood as his club of choice meant he wasn't a qualified voting member.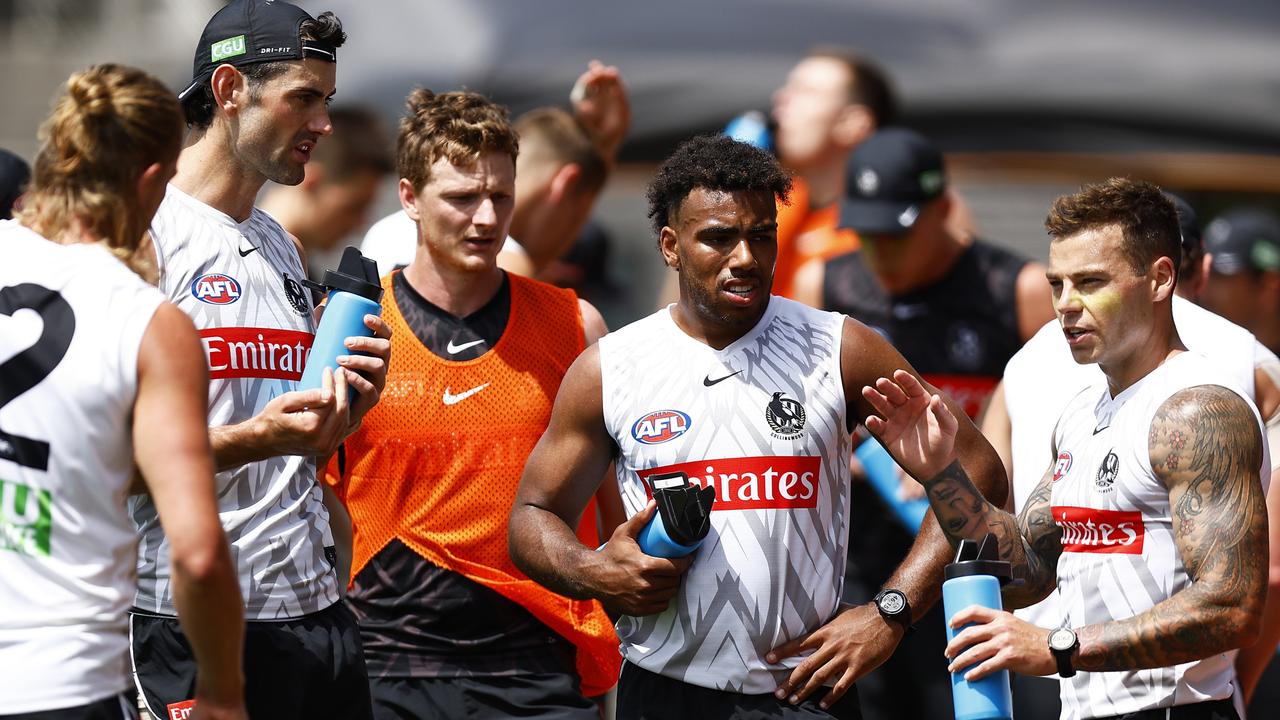 The Collingwood club has undergone a massive restructure off the field in the past 12 months. Picture: Getty Images
"Peter (Murphy) was an agent of change, someone who helped to modernise Collingwood be it through the Collingwood Foundation, as interim chief executive or as a director. Few achieved as much in their time as Peter did," Korda said.
"Neil was unfortunately with us for only a short time but the expertise for which he was identified served the board well during this year."
Korda praised McGuire and fellow long-term board member Alex Waislitz who also resigned earlier in the year.
"Both were on the board for 23 years and I think it is fair to say they saved the club when it was almost bankrupt when Eddie and Alex took over. Their legacy is unbelievable, Eddie president for 23 years," Korda said.
He said Covid-19 had stopped the club properly celebrating the pair but that would happen next year.
Browne is unlikely to enjoy a two decade reign like his good friend McGuire given the board is currently reviewing its constitution with a push to have the president only serve a maximum of six years in the job.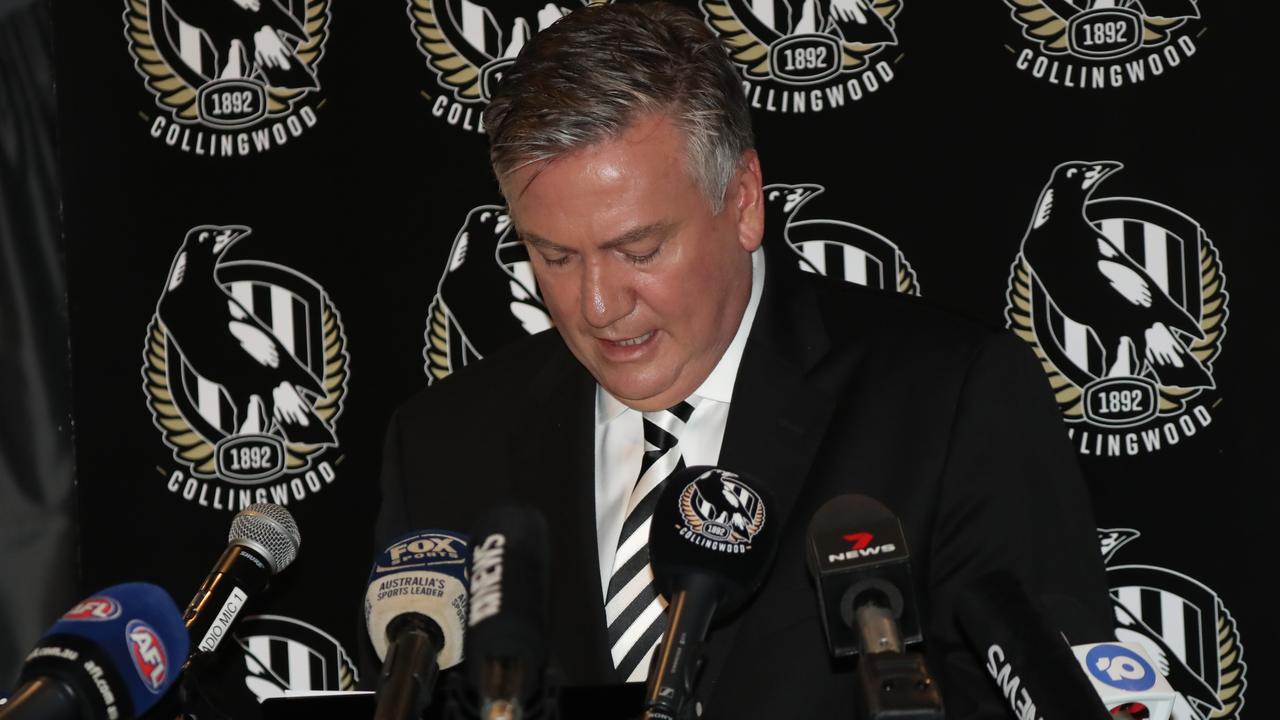 Outgoing Collingwood president Eddie McGuire after 23 years in the top job. Picture: Alex Coppel
Club members will get the chance to have their say on the potential changes with directors also likely to have their time capped with three terms of three years being proposed.
The board election puts an end to one of the most dramatic years in the club history which started with long-time president McGuire stepping down in the wake of the Do Better report which found systemic racism at the club.
Coach Nathan Buckley was the next to go after the Pies had a horror start to the season, resigning after 10 years in the job in June. He was replaced by senior assistant Robert Harvey.
The Pies finished the season 17th and then appointed former Brisbane premiership forward Craig McCrae as senior coach.
His first point of business has been to deal with the Pies best player Jordan De Goey being arrested in New York and subsequently banned from the club pending the outcome of a court case next month.
Just 11,500 of the club's 82527 members were eligible to vote — although the club is reviewing this particular rule — with only 4000 of those participating in the online board election in which there were 11 candidates for the four vacant seats.
Originally published as Collingwood AGM: Jeff Browne unanimously voted into Pies presidency and is ready to lead a 'united' Collingwood