David Noble's split with Kangaroos must spark wider change – or risk continuing damaging cycle
Anguish. Regret. Rejuvenation. WILL SCHOFIELD discusses the emotional impact on a footy club after a coach sacking.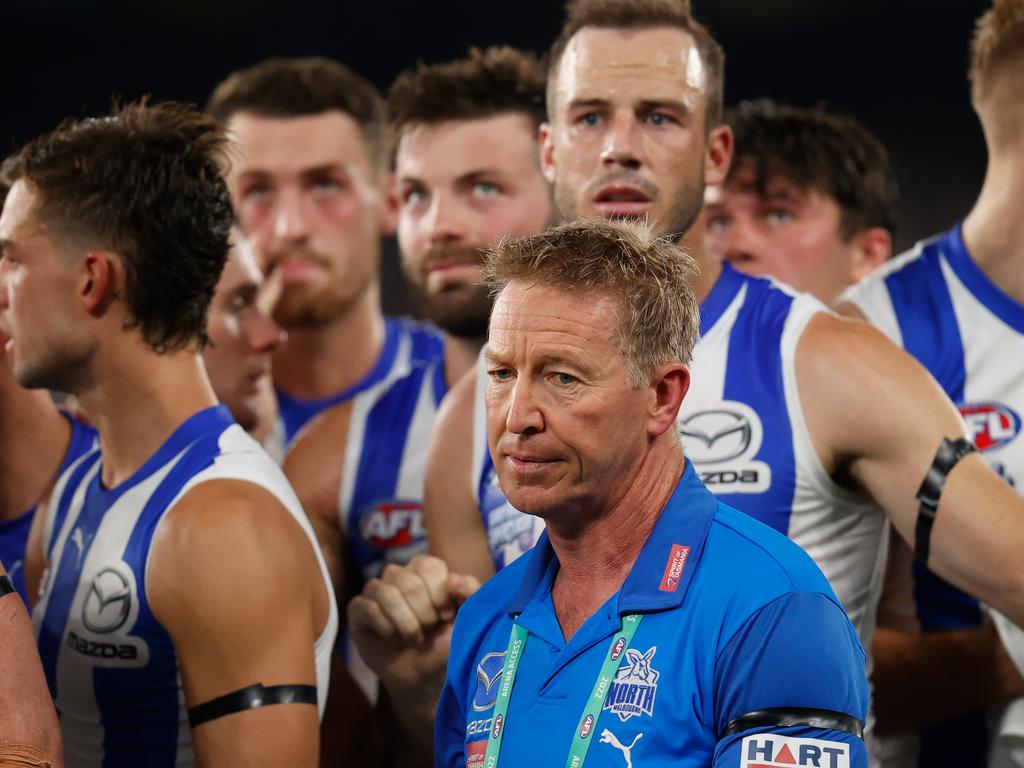 The Kangaroos and David Noble parted ways. Picture: Michael Willson/AFL Photos via Getty Images
David Noble is the latest coach to part ways with his club and, inevitably, focus has centred on his performance and impact on the North Melbourne football club. The team's poor results have fallen on the coach and ultimately cost him his job.
But what responsibility do the playing group have in this situation?
How much of an impact does the senior coach have on a group?
And how does it feel as a player when your head coach is forcibly removed because of poor on field performance?
To attempt to answer these questions, I will draw on personal experience.
When John Worsfold finished at West Coast, it was like losing a father figure in my life. Drafted to the club at 17, moving across the other side of the country, I had spent more time with the people at the football club than my own family during those years.
Worsfold was a ruthless coach, a driver of high standards but someone who had ultimate faith in me as a player and as a person. He gave me games when I didn't deserve them, he was a support when times were tough and an inspiration for success. So for me, when Woosha left the club, I felt incredibly indebted to him both professionally and personally.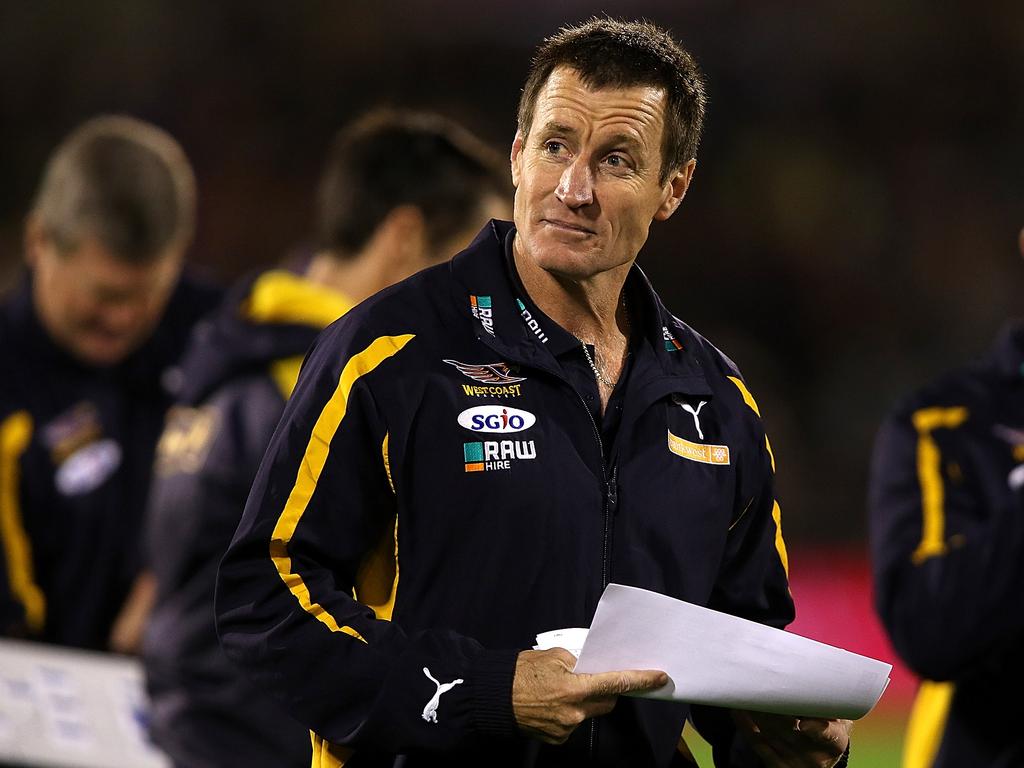 When John Worsfold finished at West Coast, it was like losing a father figure for Will Schofield. Picture: Morne de Klerk/Getty Images
But a fresh start can also do wonders.
I still remember how nervous I was before meeting Adam Simpson for the first time in the off-season of 2014. I don't know if it was because I wanted to make a good first impression, or because of the message he had subtly circulated among the playing group about the way we presented ourselves, but it was certainly a new sensation compared with previous seasons.
Word had filtered back to the group that long beards might be in need of a trim before we came back to meet Simmo. Josh Kennedy, Chris Masten and myself all had lucious facial hair at the time. In an indication of the pecking order – and probably self confidence, too – Masten and I got out the razors and presented with baby faces while Kennedy still looked like he'd been lost in the desert.
For Masten, me and the club generally, it was a chance to lay a new impression, a chance to reset and a chance to get to work. These are all things the players at North Melbourne have the opportunity to achieve under a new coach from this week. But only if they want to. You could bring the greatest coach of all time into a football club – hello, Alastair Clarkson – but still won't get the results if the playing group doesn't respond.
Certainly, a coach has a huge influence. Decisions made at the selection table, a game plan embedded over the pre-season and calls made in-game can all swing momentum in your team's favour.
Yet, ultimately, all these things have to be executed by the players.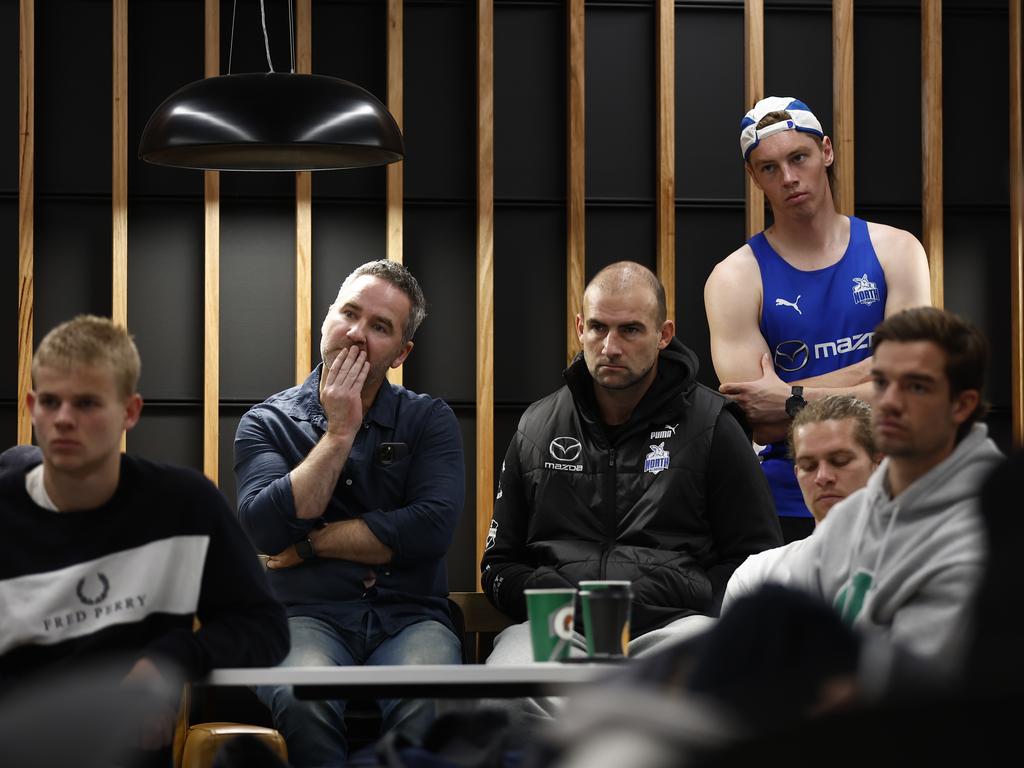 North Melbourne players at Noble's press conference this week. Picture: Darrian Traynor/Getty Images
A coach can pick the right team, but players can undo that by not playing their role. A coach can implement a winning game plan, but the side might veer off-script. A coach can move around as many magnets on the board as he likes but, ultimately, if there isn't complete buy-in and execution of what he is trying to do, the club won't win games of footy.
There were reports of tears from players on Monday at the sacking of Noble. I wonder if those same tears were shed after each poor performance over the past season-and-a-half under Noble; efforts that cumulatively cost him his job?
There is only so much education, support and guidance a coach can provide a playing group. At some point, the success and failure of a team has to rest with the players.
After Reece Shaw's departure in 2020, Noble was given the unenviable task of righting the listing ship that is North Melbourne. Did he succeed? Absolutely not.
But the question must be asked: was he given every opportunity to succeed? A coach is one component required to change a losing culture, but only one. There are others, too. From the top brass to the playing group, the malaise North Melbourne finds itself in runs deeper than Noble.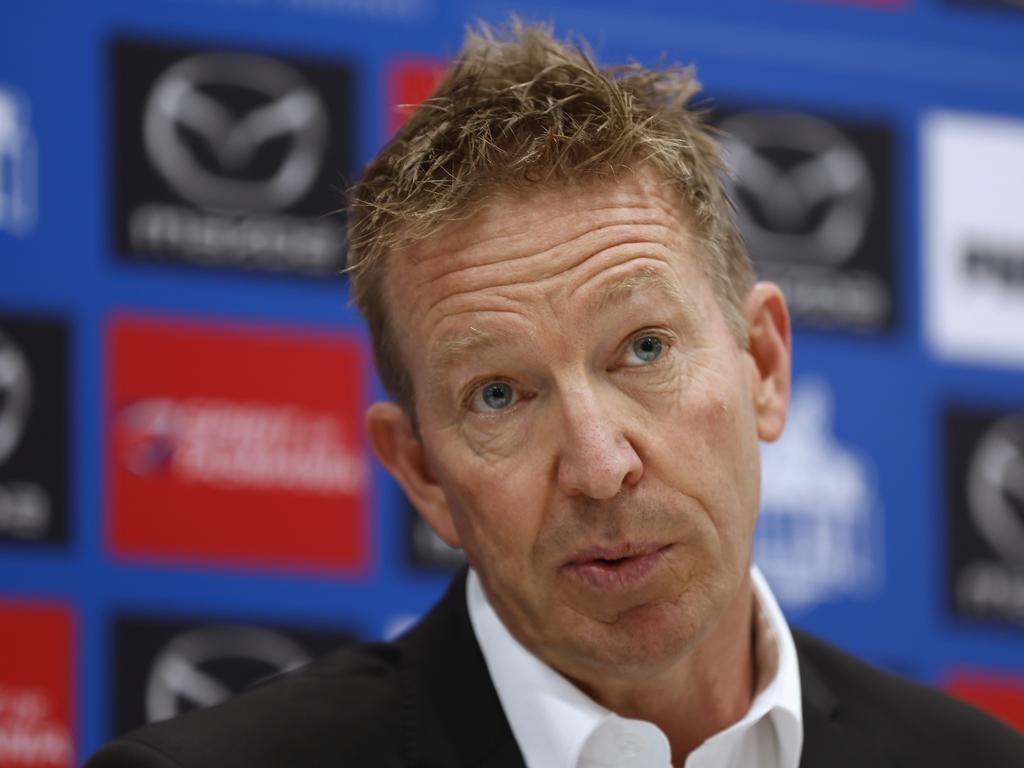 How much of the blame does David Noble bear? Picture: Darrian Traynor/Getty Images
But Noble is gone. Their jobs are intact. How they respond over the coming weeks and months will go a long way towards telling us whether the coach in this case was a major factor, a fall guy or a desperate attempt at a circuit-breaker for a club short on ideas.
I was lucky enough to play at a football club for my entire career that was driven by success. West Coast is a different club to North Melbourne from a financial point of view but, in terms of pride and team culture, the Shinboner spirit holds up against any team.

That said, a successful culture at West Coast didn't make us immune from bad years and unsuccessful periods. In fact, we had some very poor moments. A wooden spoon in 2010 and the removal of Worsfold as head coach at the end of 2013 were moments as a player I felt full responsibility for.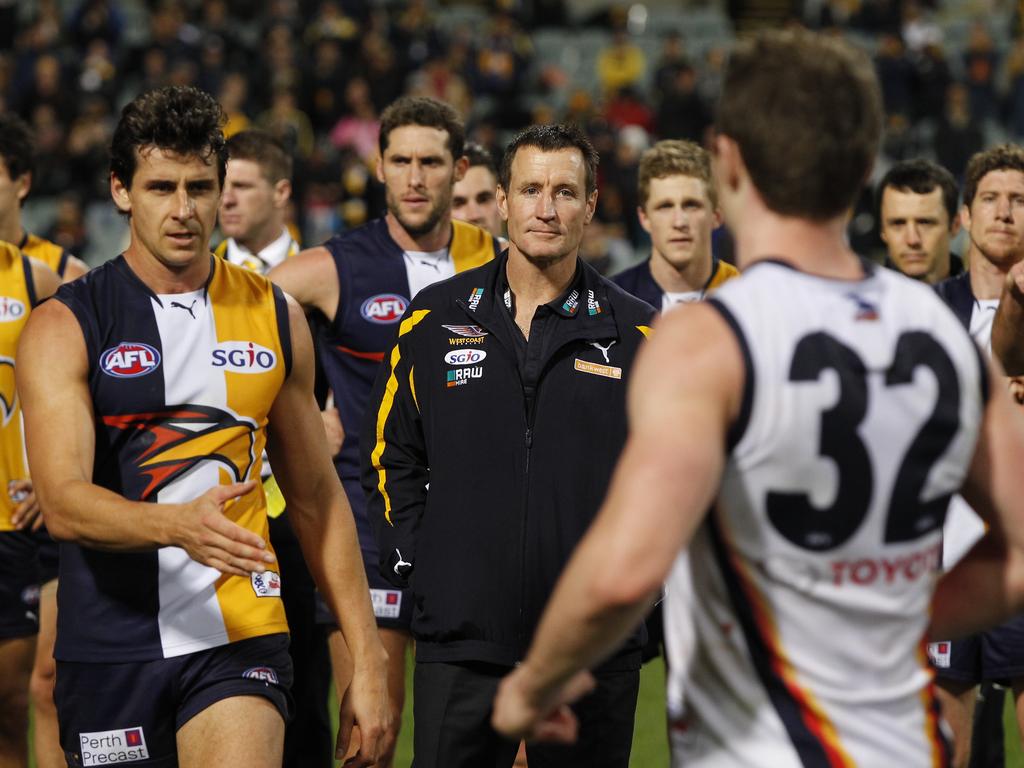 As a player, Will Schofield felt fully responsible for John Worsfold's (C) removal as coach. Picture: Theron Kirkman/AAP Image
As a player you are not completely helpless to all aspects and environments around you. Sometimes you need to tighten your laces, grit your teeth and just get better. The North Melbourne playing group hasn't been able to do that for a long time now, under multiple coaches, so they can only cling to the hope that this week's sacking draws out of them some measure of inspiration for improvement that has eluded them to this point.
When a coach is sacked you do feel responsible as a player, especially one that has been at the football club for a substantial period of time. Short bursts of improvement after an abrupt departure can result, but long-term success will only come if the players can buy-in and execute.
No matter who North Melbourne hire as head coach for season 2023, the playing group are the ones that can turn this club's fortunes around. Accountability is more than one person's responsibility. The sooner they realise this, the quicker the rebuild will happen.