Doctor SuperCoach: Analysing four players who most likely flew under your radar
DOCTOR SUPERCOACH reviews the players that got away this season, and why you should consider them for 2023.
At the back end of every SuperCoach season, players focus on their finals, rue their disappointing lack of trades and look to 2023 in hope of a better season. An experience not reflected upon, however, is an experience wasted and who better to reflect upon than "the ones who got away"?
These are players we didn't see, we didn't want to believe in, or who weren't in our focus as viable players, but went on to prove us all wrong. They're the players we might consider next year if the price is right. This week in Doctor's Orders, the expert team at Doctor SuperCoach reflect upon four players you may wish you had selected, including two who might be worth selecting next year, at a discounted price for their likely average.
Mason Redman
Price at Round 6: $375,800 | Average since then: 115
In a year of many disappointments for the Essendon Football Club, the breakout of Mason Redman has been a welcome relief for fans. After being taken at pick 30 in the 2015 draft, the rebounding defender showed in his first few years at the club that he was a serviceable role player on the fringe of the best 22. However, in 2019 he received the Most Improved Player award and has continued his surge up the player rankings ever since. In SuperCoach land, this has correlated to a breakout season off halfback, averaging 22 disposals, two intercept marks and 4.5 score involvements per game.
His real breakout occurred in the last 13 rounds. At the commencement of Round 6, Redman was available for under $380,000 with an average of 70. Fast forward to Round 20 and Redman sits at $576,700 and has averaged 115 ever since, including scores of 144, 152 and 176. He hasn't had a role change, started taking more kick-ins, or benefited from an injured player – he just turned it on against the Pies in Round 6 and hasn't slowed down since. Given his overall average for the year is less than 100, he is shaping up to be a starter in many teams next year at a likely bargain price.
Essendon's Mason Redman. Picture: Daniel Pockett/Getty Images
Izak Rankine
Price at Round 8: $226,800 | Average since then: 85
You don't have to look far to find some outstanding cash cows this season – Coniglio, Brodie, Curnow, Daicos to name a few – but one that slipped through the cracks is small forward Izak Rankine. You'd best start making a career in fortune telling if you picked up Rankine at Round 8 for $226,800 on the back of scores of 39, 24, 45 and three SuperCoach points. However, from this round onwards, Rankine didn't dip below 88 until the byes, at which point he had made $234,000 in profit. This period also included three scores over 100 before slowing down again after the byes. It was an opportunity gone begging and although he has been impressive throughout the year and is exciting to watch, his price is unlikely to be an appealing one next year, given his SuperCoach unfriendly role as a small forward.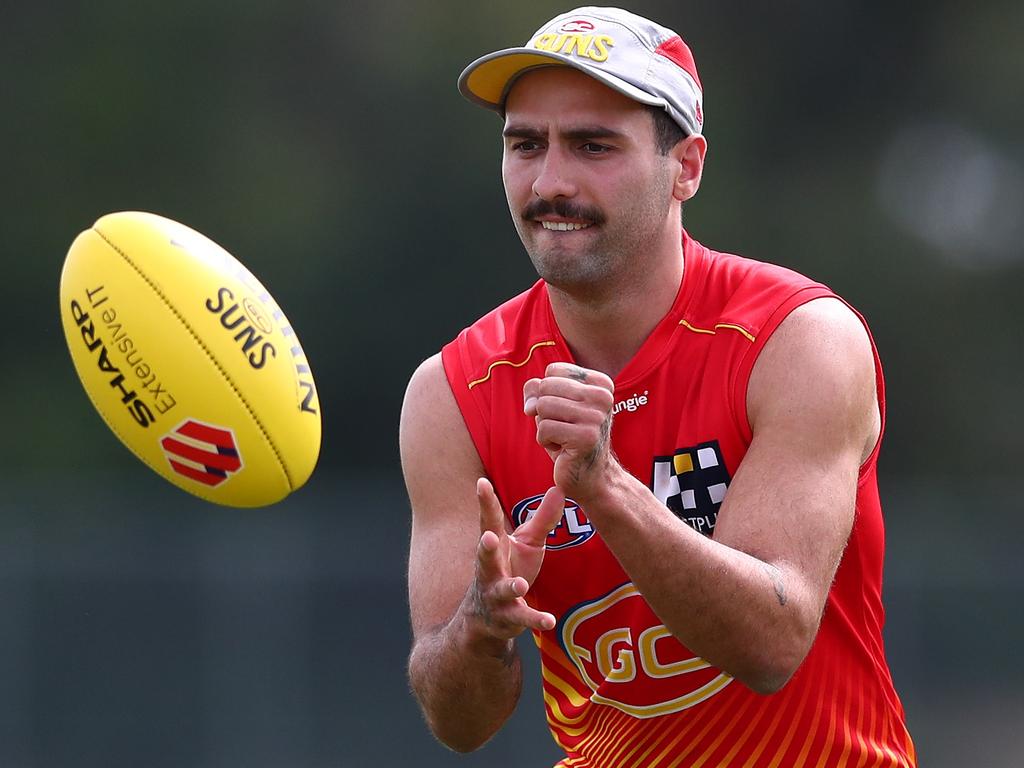 Gold Coast's Izak Rankine. Picture: Chris Hyde/Getty Images
Shannon Hurn
Price at Round 7: $452,700 | Average since then: 110
A slow start to the year, for both the West Coast Eagles and Shannon Hurn, saw the defenders price dip to around $450,000 during Round 7. While SuperCoaches were jumping on hype men like Patrick Cripps, George Hewett and Sam Docherty, who'd have known the stalwart of the west was to go on to average 110 from then on? With only two scores below 100 (99 and 71), Hurn's scoring has been nothing but reliable during this time and has now climbed to $544,900.
Despite turning 36 next year, early reports suggest the Eagles game record-holder will play on in 2023 and, although his price might look appealing next year, he is a substantial injury risk, and spent some time on the sidelines this year with a calf injury. As Hurn is the Eagles' primary kick-in taker, keep an eye on defenders who may start to share this role during pre-season – Alex Witherden could soon be in for a welcome point boost.
West Coast's Shannon Hurn. Picture: Will Russell/Getty Images
Connor Rozee
Price at Round 11: $450,800 | Average since then: 108
Although Connor Rozee seems less out of left field than other players on this list, a surprisingly small number of coaches jumped on this year to ride the Rozee Rollercoaster (5%). The first eight rounds of the season saw the now prolific midfielder break the ton barrier only once, as priority in the middle was instead given to Zak Butters, Travis Boak, Ollie Wines and Willem Drew.
However, a move to the middle and an increase in centre bounce attendances has seen his scoring lift substantially. The ideal time to jump on was Round 11, where he was available for $450,800 and from which point on, he averaged 26 touches, one goal and 108 SuperCoach points per game. As he develops as a player and becomes more comfortable in the middle, it is possible we see a genuine breakout from him next year. However, a close watch during pre-season will be necessary as his price won't scream "pick me".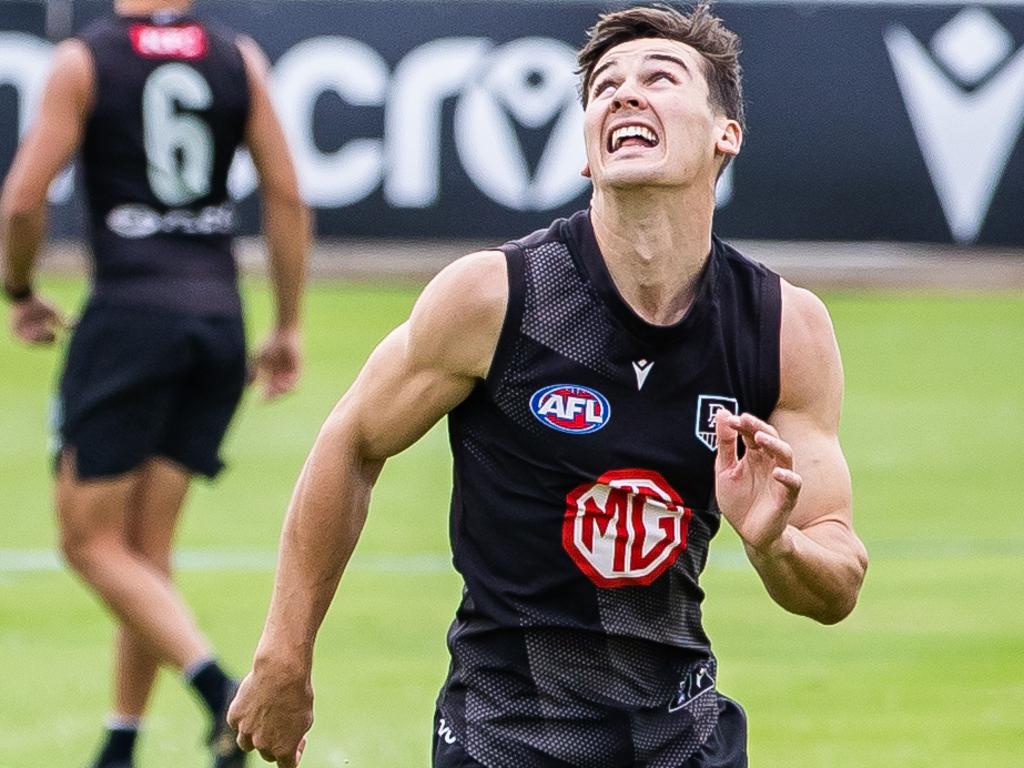 Port Adelaide's Connor Rozee. Picture: Tom Huntley
– If you enjoyed this content, check out the Doctor SuperCoach podcast, found on all podcast platforms or from here: @DoctorSupercoachLatestEpisode | Linktree