Doctor SuperCoach: Replacement players for your team after big injury blows
Injuries to the likes of Zak Butters, Braydon Preuss and Tim English have inflicted major headaches. DOCTOR SUPERCOACH examines the best replacement players.
Disaster has struck on the injury front this week, with several key players and rookies becoming unavailable for selection.
This week in Doctor's Orders, the expert team at Doctor Supercoach look at the best players around the $500k mark who could help fill the void left by the likes of Zak Butters, Braydon Preuss and Tim English.
Isaac Heeney ($453,100 MID/FWD)
Heeney has always been a hot and cold player but at just $453k this week, he looms as a great solution to the Butters/Preuss dilemma.
An average of 122.4 SuperCoach points across the first five rounds of the season highlights how damaging the Swans star can be on his day, and his past month has started to show signs of a return to form.
Three scores in the 90s and a score of 124 last week against Port Adelaide are far better reading than the 50s and 70s that have been inadvertently scattered throughout his 2022 campaign.
He has not attended a centre bounce in the past three weeks, so looks to have a permanent forward role from here on in; but given his superstar ability, expect him to continue to average 95-100 points, making him a solid F6 option.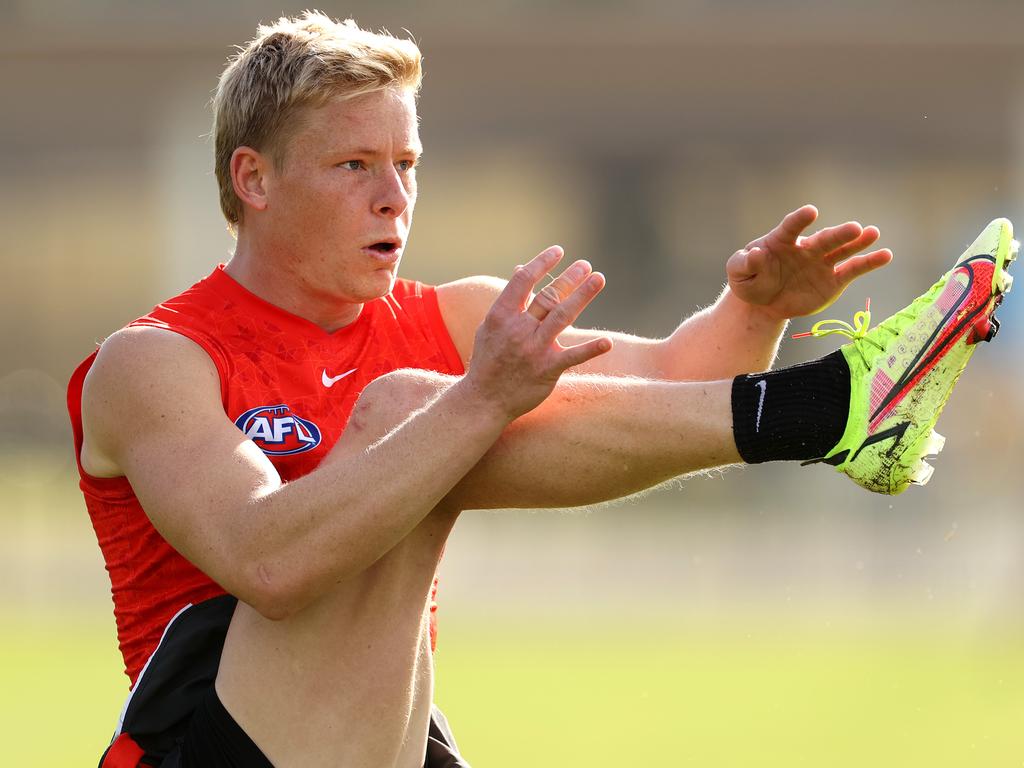 Sydney's Isaac Heeney. Picture: Phil Hillyard
Stephen Coniglio ($533,400 MID/FWD)
A number of coaches traded out the Giants captain after his abysmal score of 37 against the Blues in Round 9 but since the coaching changeover, 'Cogs' has found a new lease in life.
Scores of 140, 85, 174 and 113 have followed, making him one of the most in-form forwards in SuperCoach.
Interim Giants coach Mark McVeigh says that he wants to play his best players in their best positions, so it appears as though Coniglio will play throughout the midfield for the rest of 2022; though to what extent remains a bit of an unknown.
His centre bounce numbers are as high as they have been throughout the season as well, attending 59% in the past month. However, with Jacob Hopper and Tim Taranto scheduled for returns within the next fortnight, keeping his CBAs high will be key to continued SuperCoach scoring.
He's not a speculative pick either, because Coniglio has done this before, averaging as high as 108.4 SuperCoach points in 2018.
Don't be afraid to swallow your pride and bring him back in, he's the real deal.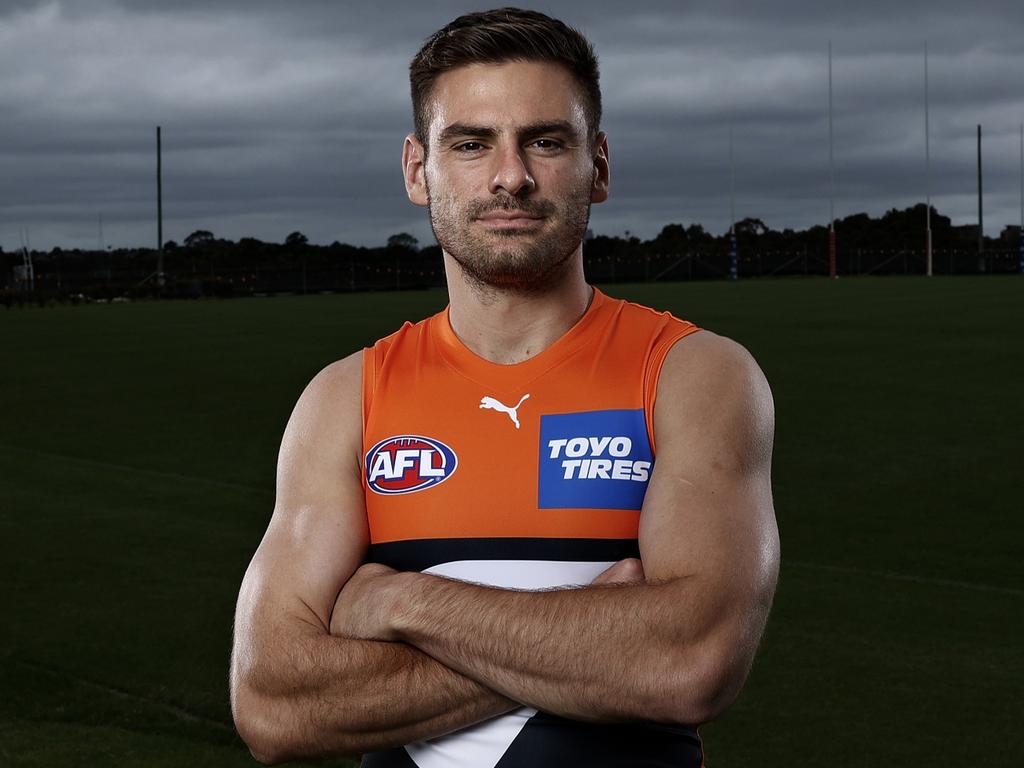 GWS's Stephen Coniglio. Picture: Phil Hillyard
Adam Treloar ($505,200 MID/FWD)
With teammate Bailey Smith ruled out for another few weeks through suspension, Adam Treloar could be a major benefactor.
Treloar attended 62% of centre bounces against the Giants, which was just 2% less than his season high of 64%. Three of his top-four centre bounce games have come when Smith has been out of the side, so expect Treloar to play around the ball even more than usual in Smith's absence. Lachie Hunter will be expected to come back into the side in coming weeks, which may impact Treloar's wing share.
The former Giant and Pie averages 102.6 SuperCoach points without Smith in the side in 2022 and if he can continue this trend, he will be a handy addition to SuperCoach forward lines.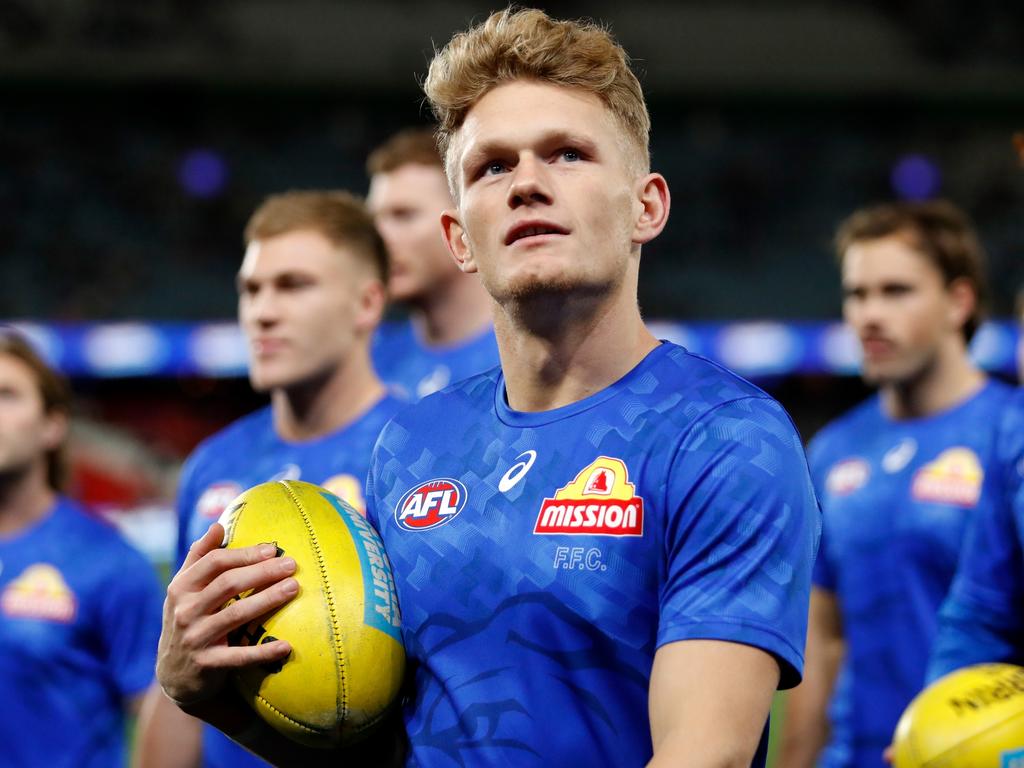 Western Bulldogs' Adam Treloar. Picture: Dylan Burns/AFL Photos via Getty Images
Tim Taranto ($465,300 MID/FWD)
Taranto made his return via the VFL last week and was impressive, amassing 27 disposals against the Gold Coast.
The Giant averaged 110 in the first month of 2022 and has scoring history behind him, having averaged 102.4 and 97.3 points in 2019 and 2021 respectively.
The major question mark around Taranto is where he will play once reintegrated into the senior side. Will McVeigh deploy him in a midfield role, or will he feature forward of centre where he has been used to great effect in the past?
A riskier ploy given he hasn't featured at AFL level since Round 9, but high-risk moves can often bring high rewards – or spectacular fails.
GWS's Tim Taranto. Picture: Phil Hillyard
Harry Himmelberg ($503,200 FWD)
Role changes are everything in SuperCoach; think Jack Ziebell, Aaron Hall and James Sicily in recent times.
McVeigh has opted to play the key position player in defence since taking over as GWS coach and it has been to great success so far.
Himmelberg has the highest three-round average (136) of any player in the competition, which included a whopping 187 SuperCoach points against North Melbourne.
His precision kicking and footballing IQ have been an asset in defence, with the Giants feeding Himmelberg the ball as much as possible since he moved down back.
Plus, with a break-even of just 14, there is money to be made in this trade. He could rake in another $50k if he continues to score well, which would mean that worst case scenario, you can sideways trade him if he gets moved back to the forward line; which he did in Q4 last week against the Bulldogs.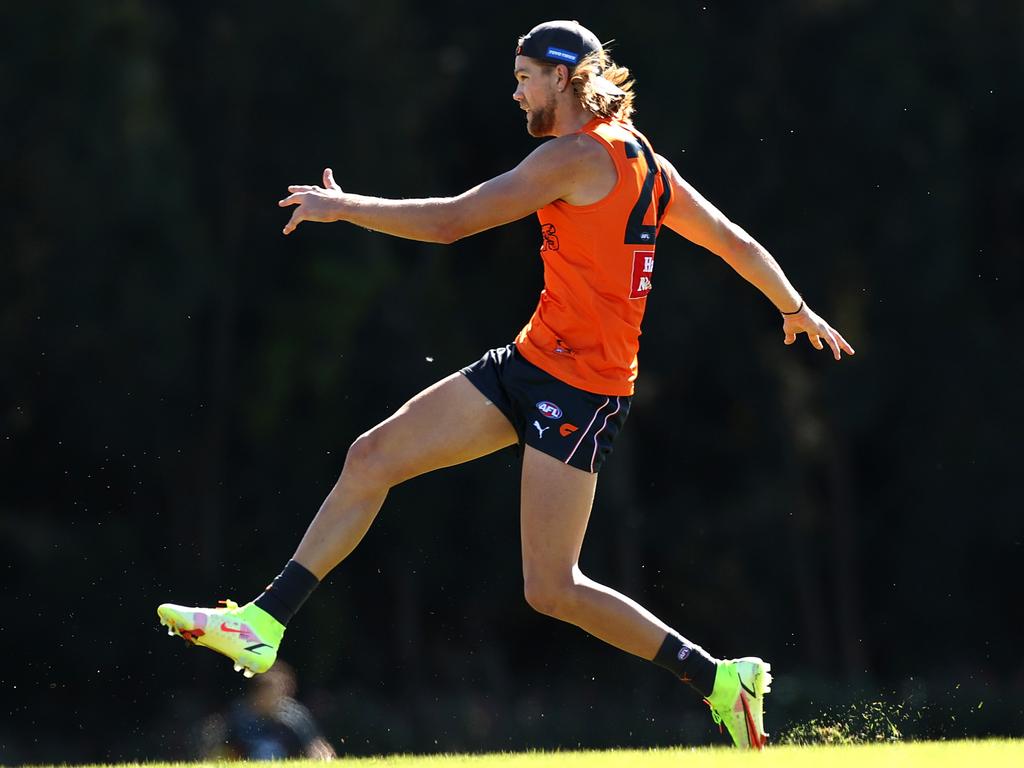 GWS's Harry Himmelberg. Picture: Phil Hillyard
Todd Goldstein ($532,900 RUC/FWD)
After being forced to play second fiddle to Tristan Xerri in the early parts of the season, Todd Goldstein has wound back the clock in recent weeks.
Xerri suffered a foot injury and missed Rounds 7-9 but even since his return, North Melbourne have chosen to continue to use Goldstein in the No.1 ruck role.
His centre bounce attendance was at just 39.8% prior to the Xerri injury but has risen to 61.4% since Xerri went down.
Since Round 7, Goldstein has averaged 111.8 SuperCoach points per match, a stark difference to the 72.2 points he averaged when playing second ruck to Xerri in the first six rounds.
With the blowtorch continuing to be turned up on North Melbourne, surely Noble plays his best ruckman in the ruck. Could this former favourite be the solution to our struggles this week?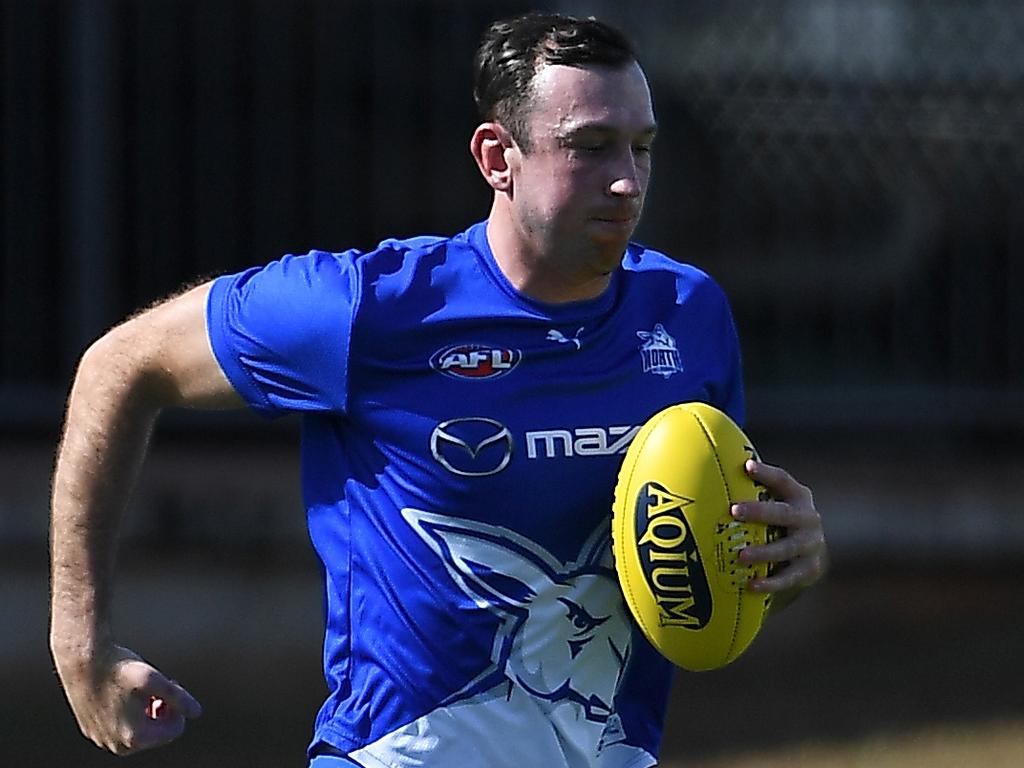 North Melbourne's Todd Goldstein. Picture: Felicity Elliott/AFL Photos via Getty Images
– If you enjoyed this content, check out the Doctor SuperCoach podcast, found on all podcast platforms or from here: @DoctorSupercoachLatestEpisode | Linktree