Dr Peter Larkins backs limit on trans athletes in elite sport, Hannah Mouncey slams AFL over lack of support
The AFL is right to limit transgender participation, a top doc says, but the sport's highest-profile trans athlete has slammed the league for its "non-existent" support.
Respected sports medico Peter Larkins says elite sporting bodies including the AFL are correct to limit the participation of transgender athletes given the latest research on their biological advantages.
Swimming's world body has just voted to ban the participation of transgender athletes from competing in elite women's races and will create a working group to establish an "open" category.
Watch every blockbuster AFL match this weekend Live & Ad-Break Free In-Play on Kayo. New to Kayo? Try 14-Days Free Now >
Larkins has just returned from the American College of Sports Medicine's San Diego conference where studies were presented on the challenge of incorporating transgender athletes into elite sports.
The AFL's own policy encourages transgender athletes at lower levels, but there are strict entrance requirements for the AFLW, VFLW and NAB League competitions.
A transgender woman must have maintained a testosterone level at or below 5nmol/L for at least two years and produce information regarding height, weight, bench press, 20m sprint and other athletic measurements.
The league then makes a decision on an athlete's application.
Transgender athlete Hannah Mouncey was prevented from entering the 2017 AFLW draft then withdrew her application for the 2018 draft given the enormous mental toll and frustrations with the AFL's policy.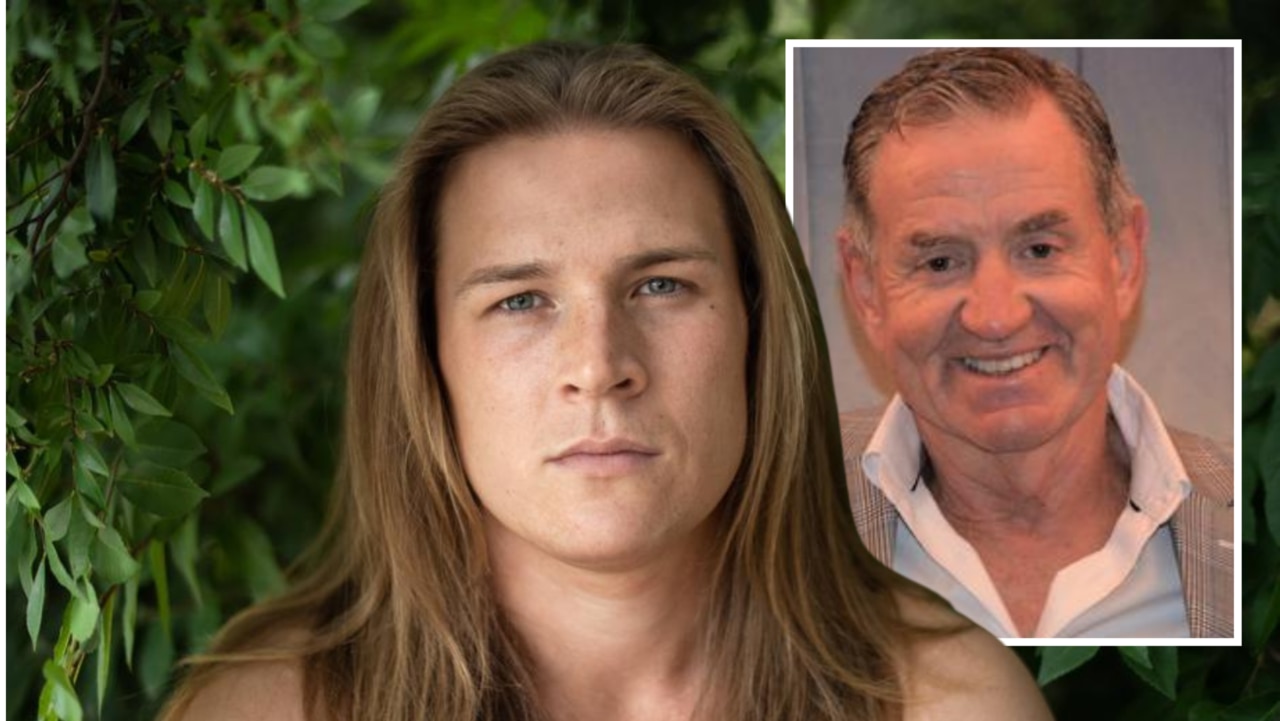 Hannah Mouncey has taken aim at the AFL as Dr Peter Larkins says elite sporting bodies are right to limit transgender athlete participation.
She told the Herald Sun on Monday she supported testing restrictions but said the AFL policy was ill-defined and called on the league to better support transgender athletes.
Larkins told the Herald Sun he supported the limit on transgender athletes playing at elite level given recent cutting-edge studies.
"What was shown from tests in the military was there are a lot of strength, height and physical attributes associated with the androgen testosterone hormones from 11 and 12 years of age," he said.
"The tests showed the power and strength and endurance for military recruits who were trans women smashed it over the controlled group of women. Regardless of their hormone treatment after they transitioned into becoming women the benefits were there three years later ahead of biological women."
Mouncey said the league's policies called on transgender athletes to submit testing figures but the AFL gave no clarity on what it took to past those tests.
"I am all for restrictions because it protects the athletes and sporting bodies. The problem with the AFL's policy is no one knows what the criteria are. There is the testosterone limit but all the other testing with 2km time trial and bench press, they don't tell you what the threshold is. There has to be transparency," she said on Monday.
"I hope swimming supports its athletes a lot better than the AFL because their support has been non-existent. The AFLPA has been really fantastic and picked up where the AFL should have stepped in but there is a massive welfare hole for trans athletes.
"The AFL didn't want to know me. If you are banning people from sport or taking it away from them you would want to support them. This has the potential to destroy people and so that is the welfare issue that must be talked about."
The AFL told the Herald Sun on Monday: "We have Gender Diversity Policies for both our elite competitions and our community competitions. Our approach to gender diversity is guided by the recognition that football is a game for all, as well as a commitment to supporting the inclusion of gender diverse people participating in our game in a safe and inclusive environment that is free from harassment and discrimination."
Originally published as Dr Peter Larkins backs limit on trans athletes in elite sport, Hannah Mouncey slams AFL over lack of support