Draft look back: The inside story of how the 2016 draft played out — and how Brisbane aced it
Andy McGrath, Tim Taranto and Hugh McCluggage were the three standouts going into the 2016 draft. What was going on behind the scenes in the fight for the young guns?
The Bombers crowned Andy McGrath the No.1 pick, the Giants took Tim Taranto at No.2 and Brisbane pounced on Hugh McCluggage at No.3.
For the Lions, it came with a Berry on top.
Watch every blockbuster AFL match this weekend Live & Ad-Break Free In-Play on Kayo. New to Kayo? Try 14-Days Free Now >
A clever pick swap with the Giants saw them slide back from No.2 to No.3 and secure a second first-round selection, used on McCluggage's schoolmate Jarrod Berry.
It was win-win.
The Giants, deep in premiership mode after a breakthrough preliminary final, were desperate to draft either McGrath or Taranto from Sandringham Dragons.
The deal ensured they wouldn't be disappointed and netted extra draft points to help secure academy players Will Setterfield, Harry Perryman and Isaac Cumming.
Tim Taranto, Andy McGrath and Hugh McCluggage were part of a stacked 2016 draft class.
For the Lions it was a risk worth taking, one made possible by finishing 17th instead of 18th on the ladder.
"If we had pick No.1 we might've been less likely to trade it back because we would've been worried we wouldn't get Hughy, so we might not have got Jarrod," Lions recruiter Stephen Conole said on Wednesday.
"To actually finish second last was probably a better result for us."
It followed a nervous wait.
The Lions had clearly ranked McCluggage No.1 and traded back knowing the Giants were unlikely to touch the South Warrnambool boy.
But they were unclear on Essendon's plans.
"I was getting phone calls from Stephen Conole two minutes before the draft asking, 'Do you know whether Essendon are going to take Hugh No.1?'" former North Ballarat Rebels talent boss Phil Partington said.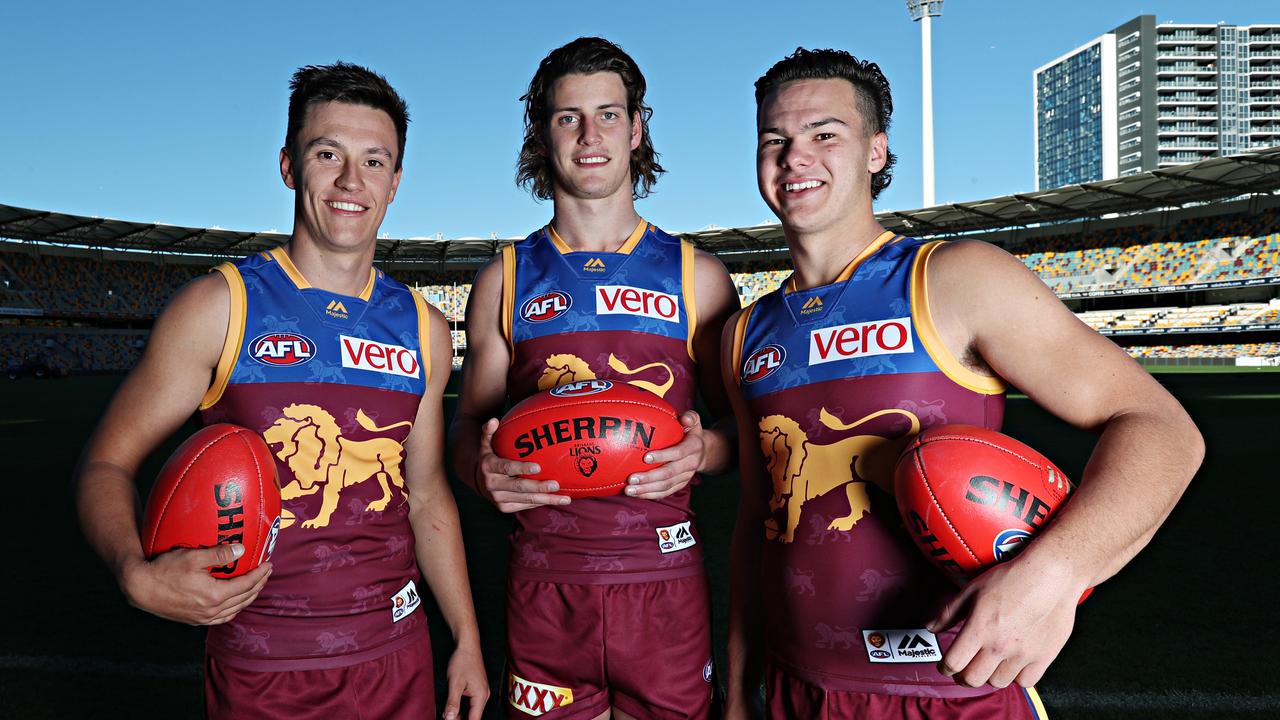 Jarrod Berry, Hugh McCluggage and Cam Rayner have been smart picks by Lions recruiter Stephen Conole.
"After the draft I said to (Essendon recruiter Adrian Dodoro) why would you go for McGrath?
"He said they thought McGrath had more pace and they wanted a defending midfielder more than an attacking midfielder.
"I said to Adrian, 'It'll come back to bite you on the arse because this kid's going to kick goals'."
Conole wasn't sure he called so close to the draft, but said they were in constant talks with the Rebels, and all three players have shone brightly.
McGrath won the 2017 Rising Star, Taranto won the 2019 best-and-fairest in a grand final team and McCluggage, well, he is the man you want kicking inside 50m.
This year 31.3 per cent of McCluggage's entries have been marked and 27.1 per cent have led to goals – ranked No.1 and No.4 in the AFL respectively.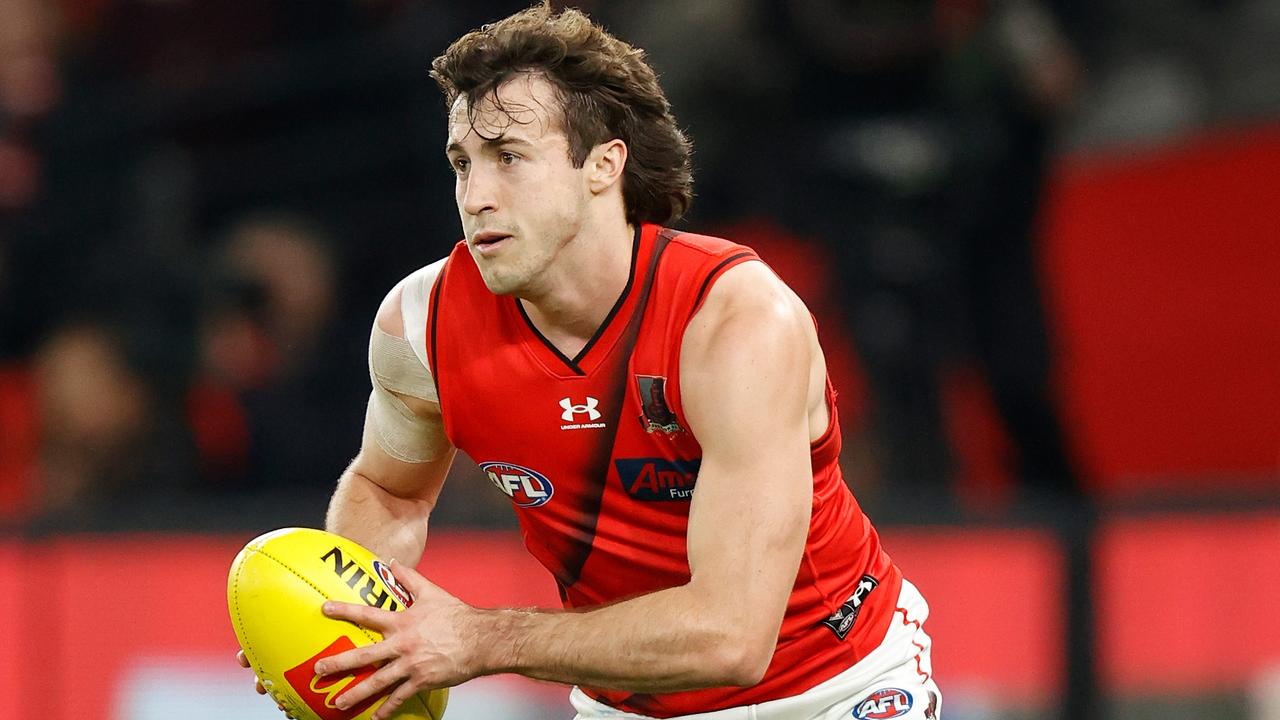 Brisbane would've drafted Andrew McGrath if the Bombers took McCluggage at No.1.
But Partington said local coach Chris McLaren helped McCluggage stick with footy after his under-16 season.
"He nearly pulled out of our program as a 17-year-old. Self-confidence was a massive thing for Hugh at that age," Partington said.
McCluggage started 2015 out of the NAB League team but the Rebels pushed AFL talent boss Kevin Sheehan to include him in the national academy because he was doing "extraordinary things".
Then, a rapid rise begun and by 2016 most AFL clubs had McCluggage on top of their talent board.
For Berry it was a different story. A lacerated kidney and bung shoulder headlined major injuries in his draft year while he also lost his mum, Jedda, to breast cancer in 2013.
But the Lions loved his work at halfback as a bottom-ager and, like McCluggage, his character.
"He had to fight some adversity and on top of that was doing year 12 at boarding school," Conole said.
"He just kept soldiering on as he does. He's an outstanding young man."
Berry thought West Coast would draft him in 2016.
But when the Eagles grabbed Daniel Venables instead the Lions grew confident the schoolmates would become AFL teammates.
"It was certainly something we were hoping for," Conole said.
"To say it was the plan, there were a lot of picks between Hugh and Jarrod that other clubs had but it fell our way.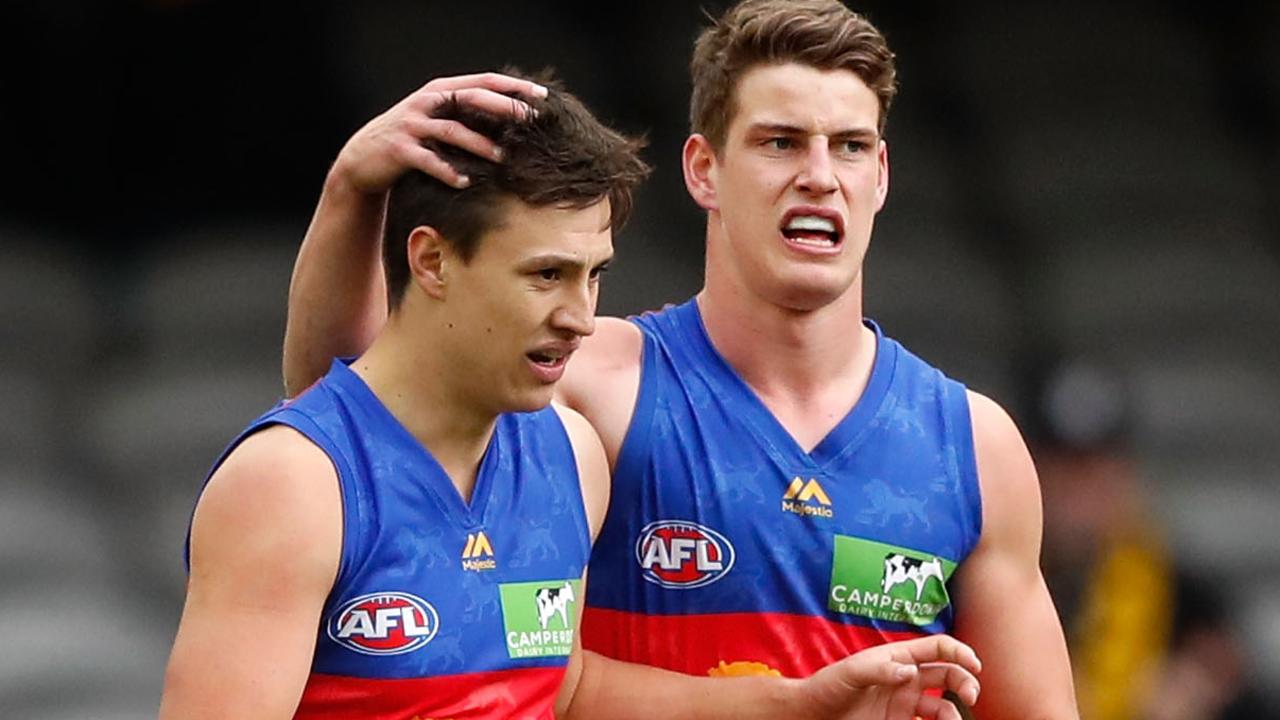 Hugh McCluggage and Jarrod Berry are future leaders of the Lions. McCluggage is already in the official leadership group.
"We certainly liked them individually as players, but the fact they were so close was a real bonus for us.
"If you can match those type of boys together it does pay dividends."
Coaches Chris Fagan (Lions) and Brett Ratten (St Kilda) both gave McCluggage and Berry votes in their last game.
McCluggage scooped a perfect 10 while Berry's aerial strengths were showcased more on the wing.
McCluggage and Berry lived with Harris Andrews, who will captain Brisbane at the MCG on Thursday night, and when Berry purchased a house McCluggage moved in.
They are future leaders at the Lions with Berry set to play his 100th game next week.
Berry's younger brother, Tom, is in the house and at the Lions. Tom's last VFL game netted 154 SuperCoach points, 28 disposals, 2.2 and 11 tackles.
"He's quite similar to Jarrod in a lot of ways," Conole said.
"He's a very good all-round athlete, super competitive and a really clean ball handler."
Partington struggles to remember better kids than McCluggage and Berry.
"I used to always say once you've played 100 AFL games you've made an AFL player – it's easier to get in and harder to stay in the system," he said.
"You get 100 games that's a six or seven year career. But I think those boys might have just wrecked my philosophy a little bit and gone a bit early, because as soon as they walked into the AFL they've become comfortable.
"They're quality players but more importantly quality men. I don't think the Brisbane Lions would ever get any trouble out of McCluggage or Berry."
Originally published as Draft look back: The inside story of how the 2016 draft played out — and how Brisbane aced it