Dustin Martin's loss: Author pays tribute to AFL great's father, Shane Martin, after he died in Auckland this month
Exiled from Australia, Shane Martin's final moments were spent in loneliness as his biographer reveals new details surrounding his passing.
The man who co-wrote Shane Martin's biography has paid tribute to the former bikie boss, saying he was a good man who had suffered a terrible injustice.
Dr Jarrod Gilbert said Martin should not have been deported to New Zealand on bad character grounds in 2016 and that the separation from his three sons cut him to the core daily.
Writing for the New Zealand Herald, Gilbert said the father of Richmond superstar Dustin Martin "died all alone" and was found "face-down on his kitchen floor". It was a suspected heart attack.
Gilbert said Martin talked about his three sons "all the time" and was adamant his good friend was unfairly booted from the country five years ago because of his membership with the Rebels bikie club.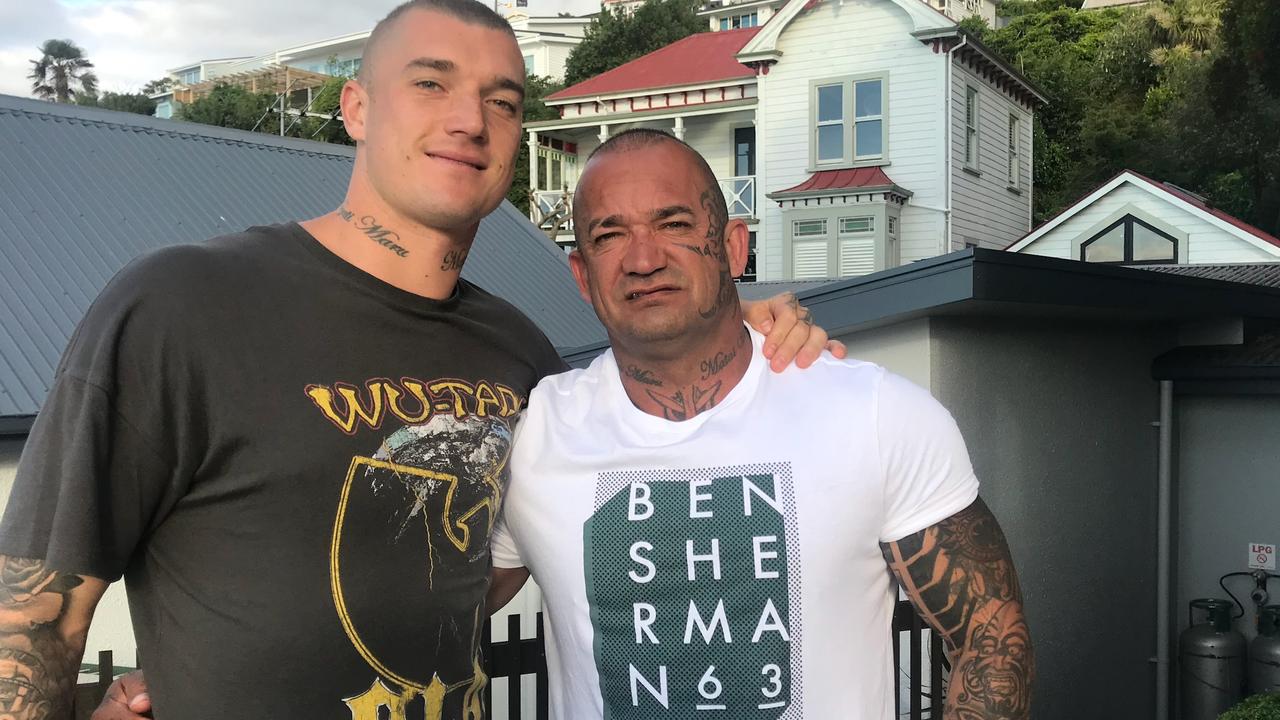 Dustin Martin with his father Shane Martin in Auckland.
"That membership wasn't illegal," Dr Gilbert said.
"If he'd been given a choice to break from the club to stay with his family, he would have chosen his family.
"He wasn't given that choice.
"There was no evidence he was some gang crook.
"No evidence has ever been presented to suggest that at all, but he was torn from his family nevertheless.
"On that basis it was a remarkable abuse of power and a terrible injustice."
Martin's attempts to re-enter the country in recent years were unsuccessful, devastating his three sons, Dustin, Tyson and Bronson.
Gilbert said Martin was a generous man and a devoted father who had worked hard through tough times to build a trucking business.
Gilbert said the tattoos and bikie past masked the truth about Martin's character, but believed the time away from his children had "wore him down". Martin died last month, aged 54.
"People who met Shane for the first time were immediately disarmed by him," Gilbert said.
"They liked him and were drawn to him. He was warm, friendly and generous.
"He kept a drawer full of lollies for kids who visited his house.
"He also carried the burden of great bitterness; a bitterness that ate away at him.
"A bitterness that stabbed at him from the moment he woke, chased him throughout the day and invaded his dreams at night."
Plans are being made for Martin's funeral. It is hoped it can be in Australia.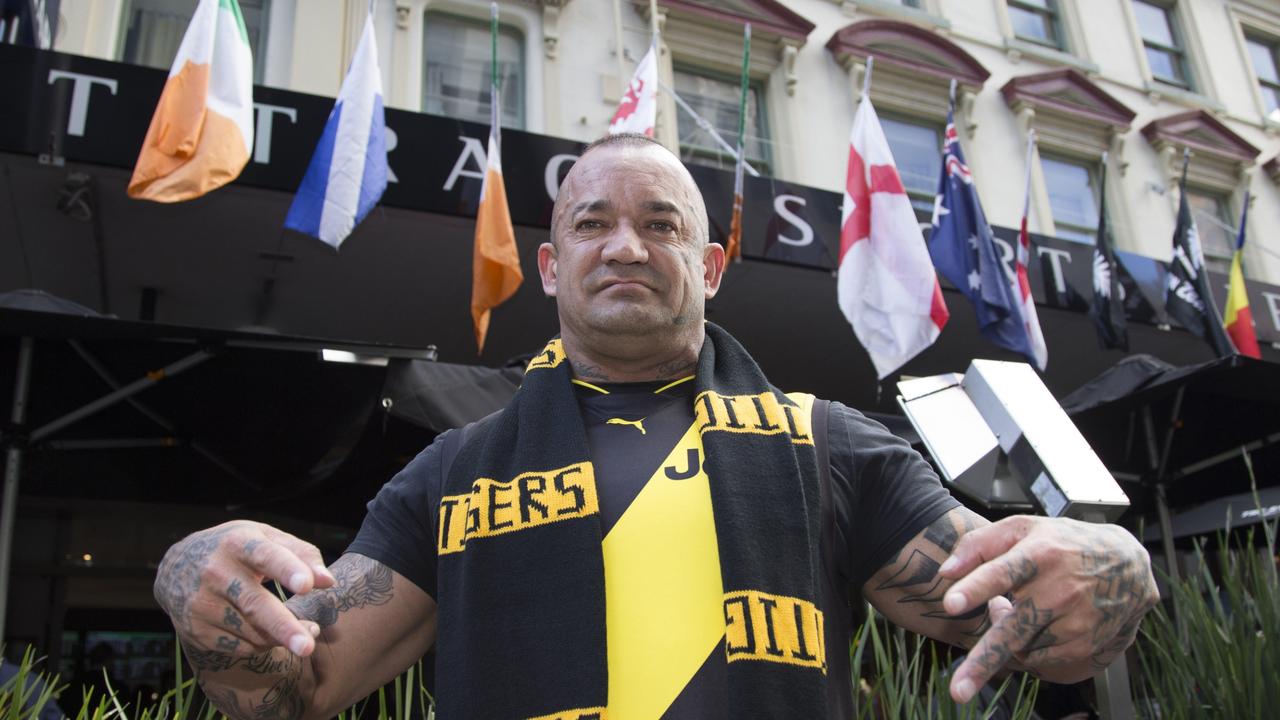 Shane Martin cheering for the Tigers.
Gilbert said Shane Martin suffered a painful childhood and sought a fresh start in Australia, aged 20. They wrote his book together, called 'A Rebel in Exile'.
"His upbringing hadn't been flash – awful, in fact – and he left it all behind to start again," Gilbert said.
"He met a woman and had three boys. Each of those kids grew to be successful.
"Notably, one served the Australian military in Afghanistan and another, Dustin "Dusty" Martin, who, still at the peak of his career is being talked about as potentially the greatest AFL player of all time.
"Shane loved his three boys like nothing else. He talked about them all the time.
"He agonised when his youngest son served overseas, he wasn't sure the boy was sturdy enough, and he was proud to be proven wrong."
Gilbert said he shed tears thinking about Shane's death and recently when he spoke to Martin's wife on the phone.
"Goodbye, Kiwi, you weren't what the labels suggested. You were a good man, and I will miss you," Gilbert said.
"Go home now to your family and to your sons, they are waiting for you."