Fitzroy never recovered from Alastair Lynch's defection to Brisbane
An All-Australian full-back who kicks 68 goals in the season is almost unheard of, but that was Fitzroy's Alastair Lynch in 1993, the season prior to his defection to the Bears.
Alastair Lynch was Fitzroy's "great white hope". The ultimate key position player who carried on his shoulders the hopes and dreams of a struggling club. And then he walked out the door to Brisbane, clutching the longest contract in VFL/AFL history.
"It was astounding. Not outstanding – astounding," recalls Robert Shaw, Fitzroy coach at the time.
"When they walked in and said, 'We've given him 10 years' I said, 'I think we're in trouble here boys'."
It was the 1993 off-season and the Brisbane Bears had previously put a 10-year, $2 million deal to Hawthorn spearhead Jason Dunstall in the hope of tempting him home to Queensland. But when the four-time premiership star rebuffed the Bears, they changed tact.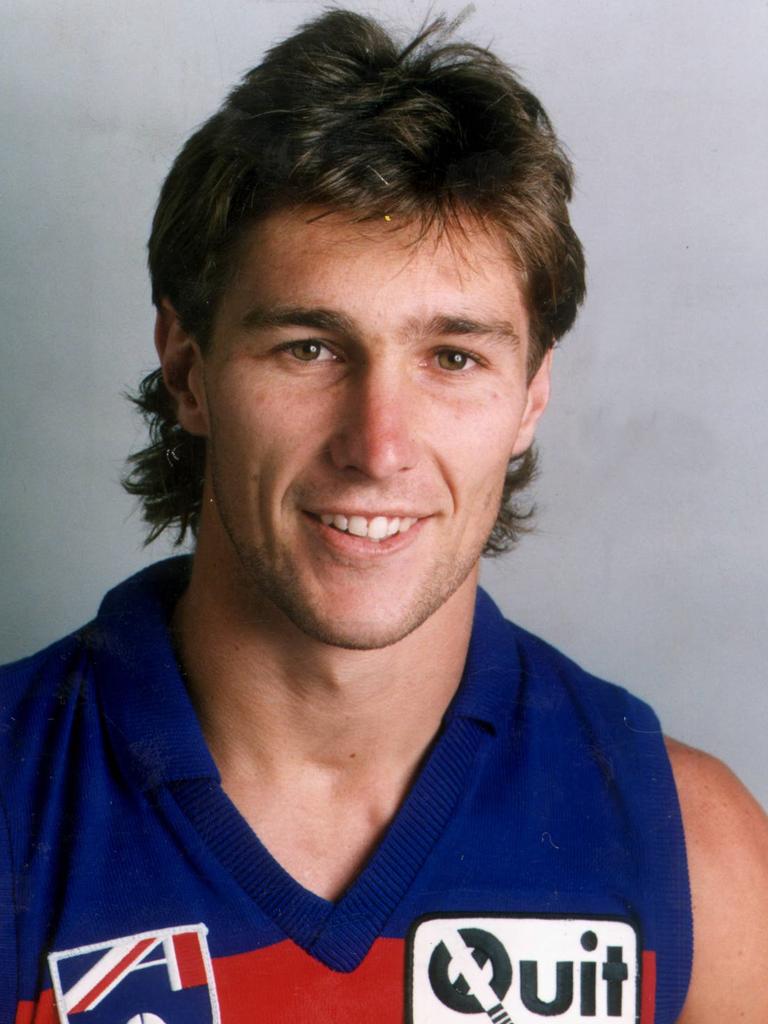 After the Brisbane Bears were rebuffed by Jason Dunstall, they changed tack to offer Alastair Lynch a 10 year contract.
Scott Clayton, Fitzroy's 1990 best and fairest winner, was Brisbane's head of recruitment and suggested they chase his former teammate, who had just earned an All-Australian guernsey.
Following a season in which he led Fitzroy's goalkicking with 68 goals – ranked seventh in the AFL – Lynch earned a nod as the year's best full-back.
It was an era of Tony Modra, Gary Ablett, Jason Dunstall and Tony Lockett dominating defences and Lynch was Fitzroy's chief stopper, able to match the game's best forwards on the lead and in a wrestle.
But throughout '93 Shaw saw the need to also throw Lynch forward, and in the final eight games of the season he kicked 43 goals including seven in a win over the Bears.
"Those (key forwards) were in their prime and that was when it hit home: 'I think we've got the best player in the competition here'," Shaw said of Lynch's value.
"No one could do that these days. Imagine sending the runner out to Joe Daniher or Eric Hipwood and telling them to play full-back on Charlie Curnow for the next 20 minutes. It's incomprehensible even in this day.
"He was at the absolute peak of his powers, with his capacity to be versatile."
Brisbane and Fitzroy were in two very different positions at the end of the 1993 season.
The Bears finished the season in 13th, with just four wins, and were yet to play finals in any of their seven years. But financially they were building, and had just completed a move to the Gabba.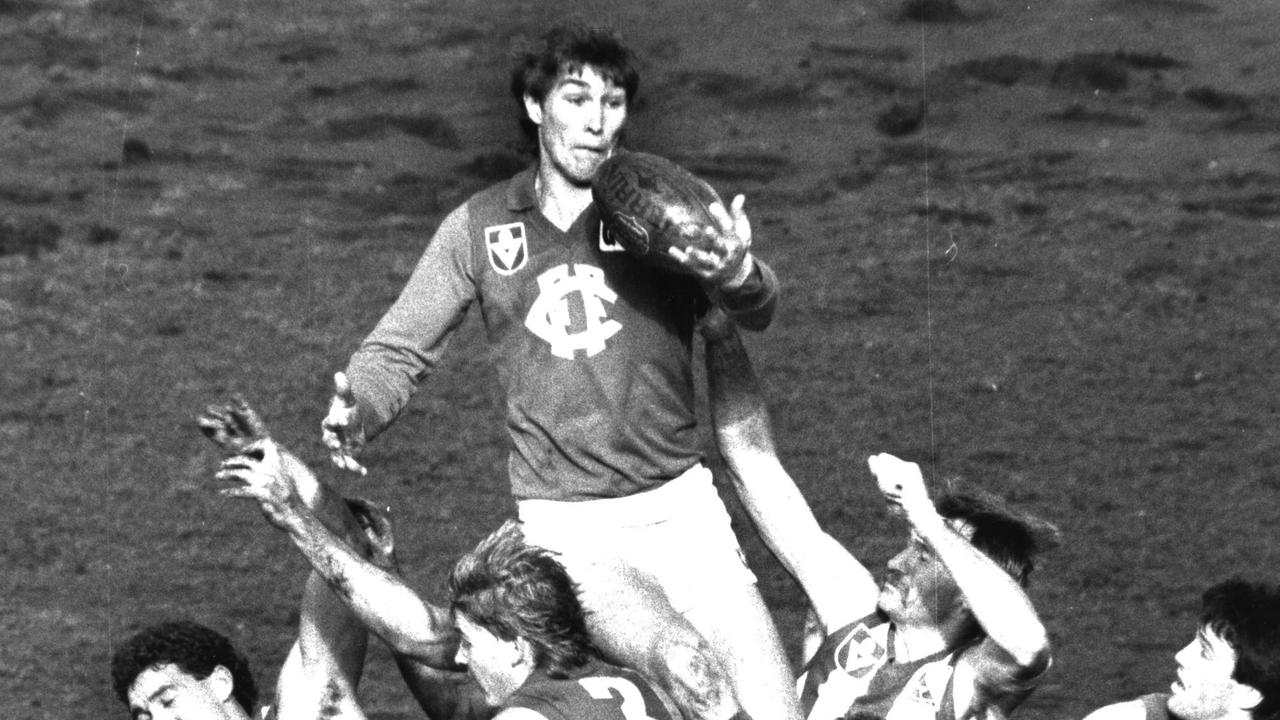 Alastair Lynch was among the best players in the league in 1993 when he received a 10 year offer from the Brisbane Bears.
Fitzroy ended the year in 10th, but had surged home with four-straight wins and in Shaw's eyes were ripe for a finals return the following season.
But off-field the club was in a constant fight, with a dire financial situation and the threat of a merger always at the forefront.
Some credit Lynch's departure as the straw that broke Fitzroy's back. The club survived to the end of the 1996 season before it merged, somewhat ironically, with the Bears.
"He was the great white hope to project us into the middle of the '90s," Shaw said.
"I do remember quite vividly when he fronted up and said, 'I've got this offer, I'm going to take it and these are the reasons'.
"Did it have an effect on morale? I'm not blaming Alastair in any way, shape or form, but it … was a weird sensation. In those days it was just an extraordinary offer. Our hands were tied.
"Was it the catalyst for the individuals we lost after that? Yes, probably. But it would be grossly unfair to blame Alastair for the beginning of the demise of the Fitzroy Football Club.
"At the same time many, many Fitzroy people despaired at the loss given where we were and what we could have produced. He's one of the best players in the competition, he plays for your club, and he's left. From the terraces to individual players and those at the club, there has to be a level of despondency. It was a real tough one.
"I left a year later. I felt I had run my race emotionally. Did I give up hope? I don't know."
Shaw harbours no ill feelings toward Lynch, who he also coached on four occasions for Tasmania. In fact he hopes Lynch can play a key role in any prospective Tasmanian AFL team in the future, should the state be granted a license.
But he was angered by the Bears and Clayton's offer of compensation for Lynch, which sent David Bain and Nigel Palfreyman to Fitzroy via the 1993 AFL draft.
Bain, a 1988 Sandover medallist with East Perth, played 12 games for Fitzroy in 1994 before he returned to Queensland to lead Southport in the QAFL.
Palfreyman managed just one game for Fitzroy, a round 22 defeat to Richmond the same year.
"With the greatest respect to David Bain and young Nigel, who was a class player, our compensation was pathetic," Shaw said.
"Scotty and I went to the same primary school so we're very close. But from a business point of view that was downright disrespectful, to lose one of the best players in the competition for very little compensation.
"That was more distasteful to us than losing Alastair."
Fitzroy got 13 games out of the deal, while Lynch went on to win three flags at the Brisbane Lions and play through to the end of the 2004 season, ending his career with a fourth-consecutive grand final appearance.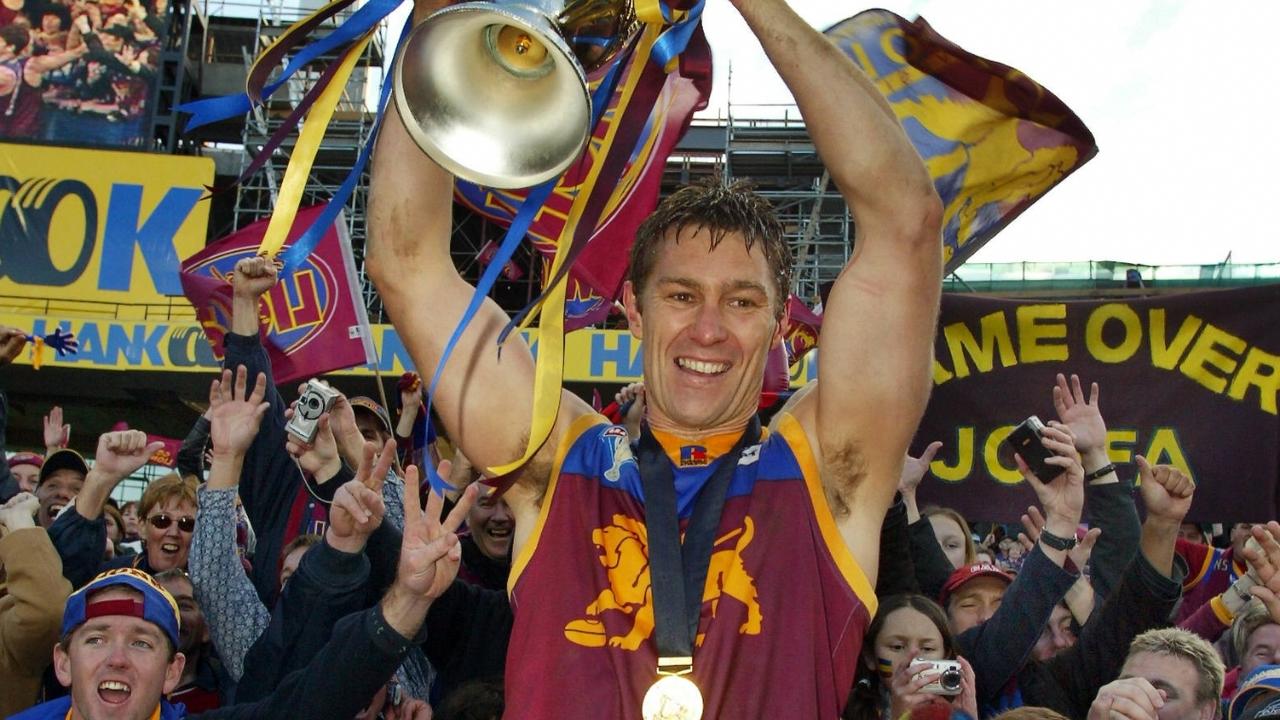 Brisbane got three flags in four grand finals out of Alastair Lynch, the Fitzroy Lions got 13 games in total out of his compensation.
But it was far from smooth sailing when he first landed in Queensland.
Lynch broke his collarbone in the club's first practice match of the 1994 campaign. He made his official club debut in round 4 and kicked eight goals in a win over St Kilda at the Gabba.
He would go on to play 13 games in 1994 and kick 35 goals, again used at both ends of the ground by Bears coach Robert Walls.
Then came 1995 and Lynch was, much later in the year, diagnosed with Chronic Fatigue Syndrome. He played the opening game of the season and no more, as the club put him on ice with little known about the disorder.
As a 27-year-old Lynch battled to learn what it was causing him to sleep 18 hours a day, the Bears scraped into the finals for the first time in club history before being knocked out in a qualifying final loss to Carlton.
Graeme Downie was a Brisbane board member when the club added Lynch, and later became chairman in 2000, overseeing the premierships years.
"His early years at the Bears we couldn't get him going. The chronic fatigue started to set in and it really affected him," Downie said.
"When he was home sleeping and we were losing games, we were saying, 'Where's this bloody Lynch? We paid all this money for him'. The poor bloke was in bad shape.
"The club stood by him but no doubt it was frustrating. He was our number one player and we couldn't get him on the track. But by the time he came back into the side, we had all these kids who had become pretty good players."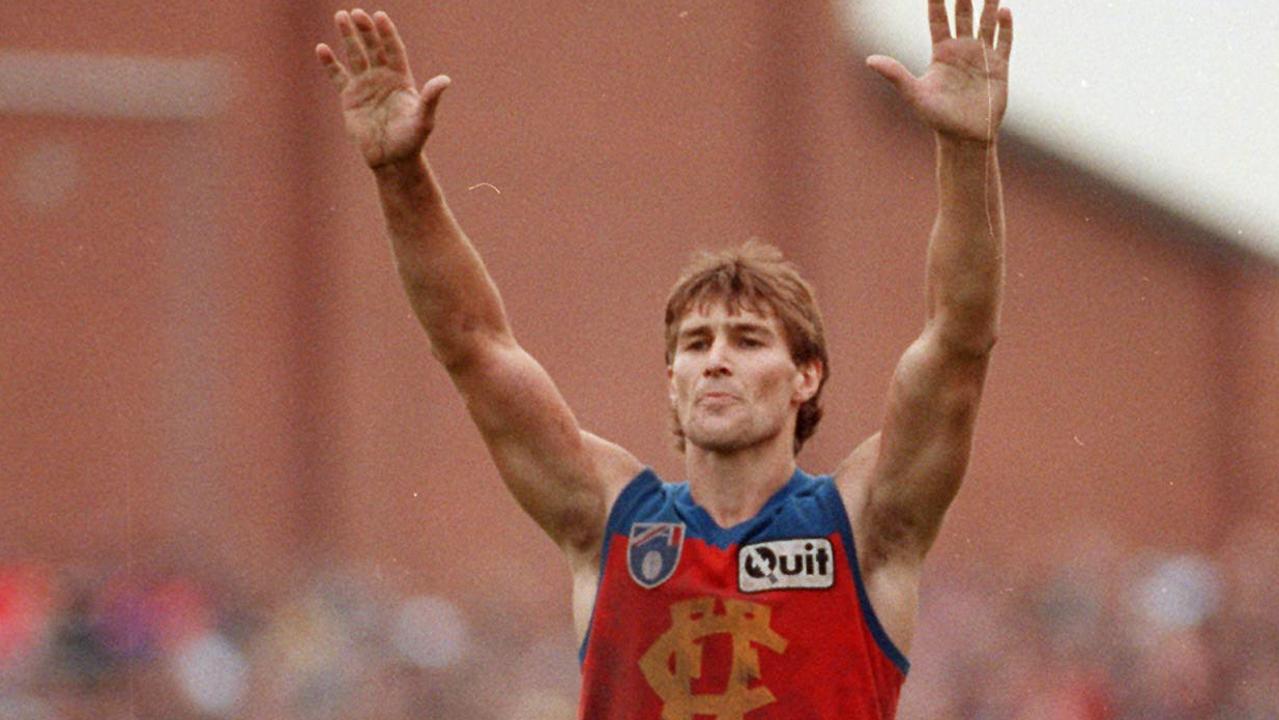 By his final season at Fitzroy, 1993, Alastair Lynch was an All-Australian full-back and kicked 68 goals to lead the Lions' goal kicking.
Ireland, Downie and Bears chairman Alan Piper had started the 1993 off-season with eyes only for luring Dunstall home to Queensland. They ended it with the signature of a 25-year-old Lynch. By the end of 1995, the 10-year contract looked a calamitous mistake; fast-forward a further decade, and it proved a masterstroke.
"From the club's perspective Alastair gave everything and more and the contract we offered allowed him to set himself up," Ireland said.
"On balance it was the ideal scenario. He played in three grand finals and ended up being an exceptional player for the club.
"I remember going to watch Lynchy when he was at his best, and he was pretty much unstoppable. A guy that size, you won't find quicker.
"On the lead he was unbelievable and in a one-on-one he was incredibly strong. You always have a bit of bias when you watch them week-in, week-out, but not many other players could do what he did."
Originally published as Fitzroy never recovered from Alastair Lynch's defection to Brisbane