Jeff Browne's Jordan De Goey joke could have dangerous consequences for club's female players
A gender diversity expert says Pies boss Jeff Browne's Jordan De Goey joke sends a message women are "not valued and respected" as much as men at the club. Here's how he can make amends.
Collingwood president Jeff Browne's joke about Jordan De Goey's New York antics at the Magpies' AFLW awards nights could create an unsafe work environment for the club's female players, a gender diversity expert says.
Browne was accused of making an "appalling and disrespectful'' joke about De Goey's behaviour in a New York bar, in which he pleaded guilty to a downgraded harassment charge.
"I hear some of you girls are going overseas tomorrow. I have a message for you from Jordan De Goey, don't do anything I wouldn't do,'' Browne said.
Michelle Redfern, the founder of Advancing Women in Business and Sport who has worked with Carlton, West Coast and Essendon, told News Corp that Browne's joke sent a terrible message to the Magpies female players and staff members.
Watch every blockbuster AFL match this weekend Live & Ad-Break Free In-Play on Kayo. New to Kayo? Try 14-Days Free Now >
Browne has come under fire for his joke. Britta Campion/The Australian
"I always like to give the benefit of the doubt and I wonder if Jeff was trying to show empathy or appeal to a certain type of person in football by making light of what is a very serious situation," she said.
"If I was in the room I would say "mate you are trying to identify and curry favour with the wrong people here and I would ask you to reconsider and rethink".
"Quite frankly how happy would Jeff be for any woman in his family or in his network to go clubbing in New York or anywhere where Jordan De Goey is involved.
"So he is focusing on the wrong thing, make light of the scoreboard or things like that, not violence against women from a player who clearly has issues regarding respect towards women.
"...It sends a message to women that we are less than, we are not valued and respected as much as the male cohort in that club and if something were to happen there would be little to no point in asking for action or for it to be dealt with.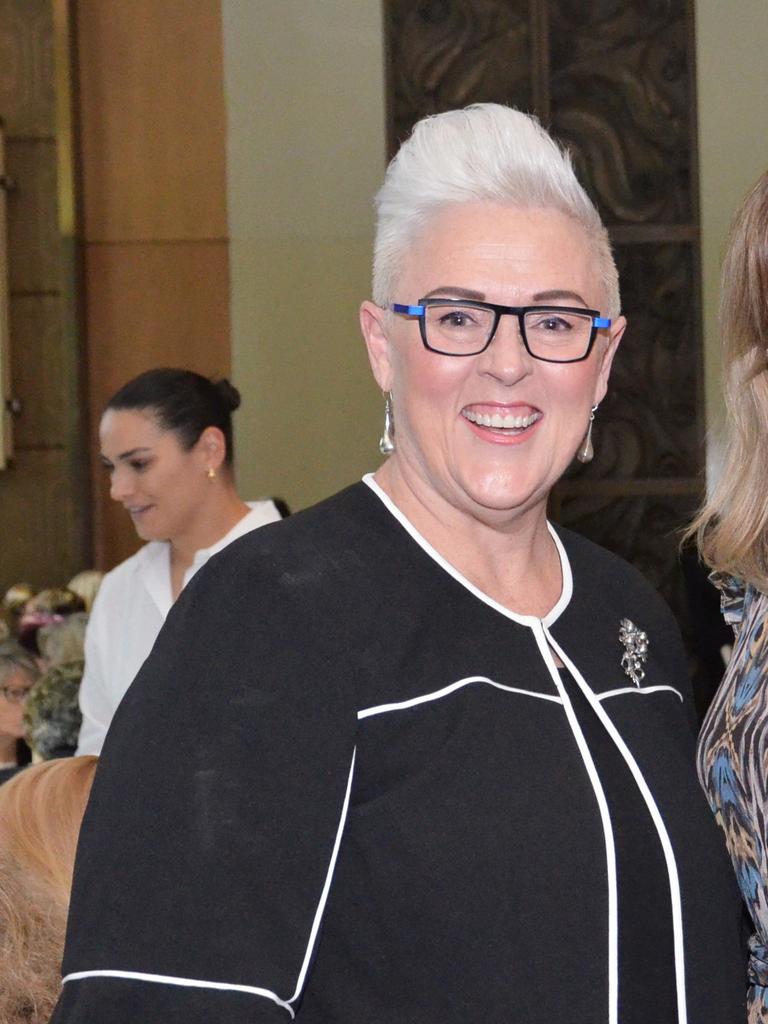 Michelle Redfern. Picture: Fiona Byrne/Supplied
"Because the president, the highest ranking person at the club, is making light of disrespect towards women."
Redfern said Browne's joke had the potential to have significant impacts at Collingwood.
"Not only does it trivialise what was a very serious incident it also trivialises any future incidents and potentially gives the green light for poor behaviour to continue," she said.
"Those messages, leadership starts at the top and it is so important that he gets those messages right and if you don't have anything positive or constructive to say then shut up.
"It also introduces the risk of ongoing unsafe work environments.
"If the president was to make a joke about concussion and concussion injuries how would they be hounded down, and rightly so, by athletes, sponsors and members of the community.
"We aren't rightly making light of concussion because it is so serious and because of the long term ramifications physically and mentally. Well sexual assault and disrespect towards women is the same, it's a workplace safety issue.
"It has long term, sometime physical, often emotional impacts on victims. It is just not good enough."
Redfern said if he hadn't, Browne needed to sit down with the whole AFLW group and say "I was out of line" and ask what he needed to do to win back their trust.
Collingwood AFLW player Sarah Rowe wasn't at the awards night after returning home to Ireland.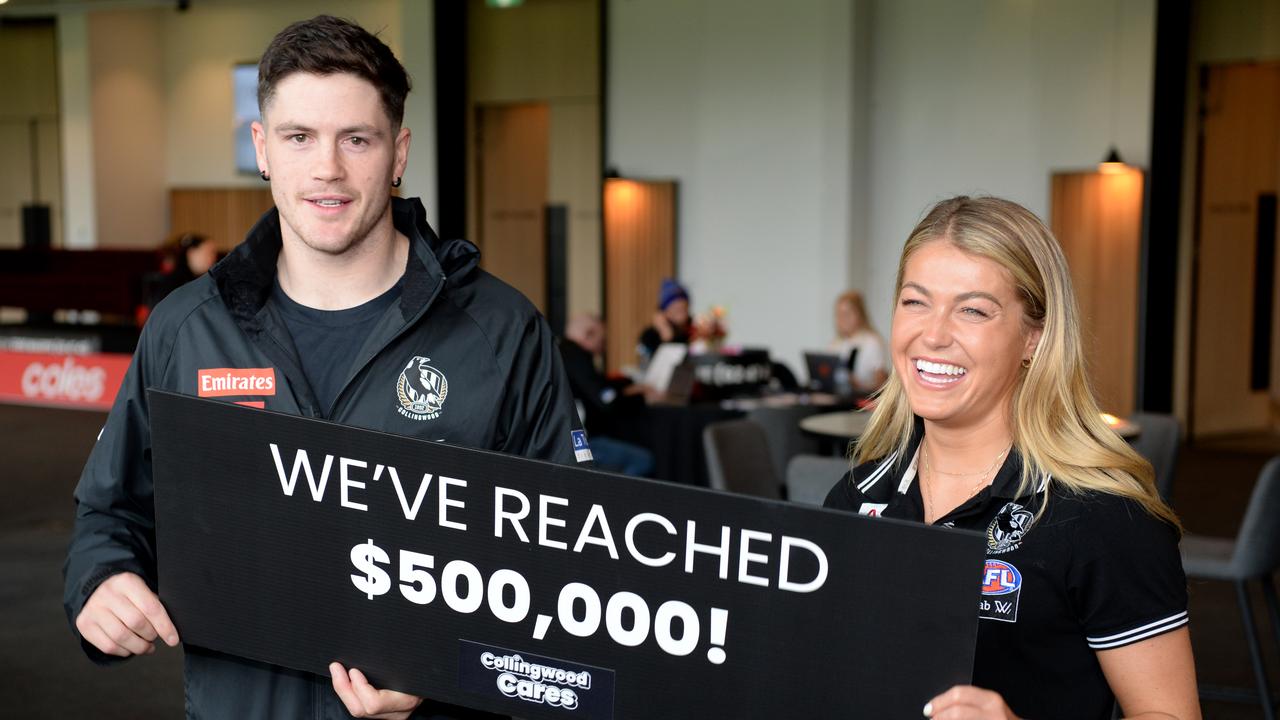 Collingwood Cares Fundraiser
But speaking on Tuesday at the 'Collingwood Cares' fundraiser to help raise money for the club's community programs, she said Browne had admitted he had made a mistake and she felt "really comfortable" regarding the club's culture. .
"I wasn't actually at the best and fairest, I was at home in Ireland at that point in time," Rowe said.
"I think Jeff has said it was one of those things that might have been a mistake and (was) a bad joke at the time.
"We are doing everything we can at this club to make sure that we have a one-club approach and it is a really comfortable environment for us all."
Originally published as Jeff Browne's Jordan De Goey joke could have dangerous consequences for club's female players