Mark Robinson: Review has David Noble's future at North under a cloud but was he set up to fail?
A review that is purely focussed on the footy department would have David Noble worried for his job but, Mark Robinson asks, was his tenure doomed from the start by the Roos?
The burning question being asked is: Will David Noble get sacked or not?
It's crazy and uncompromising how footy works because the answer to that question is largely in the hands of Geoff Walsh, who's been back at the club for three days.
Walsh is either an adviser to or an assassin for the North Melbourne board and his discoveries about who and what's not working in the football department will be known within four weeks.
Watch every blockbuster AFL match this weekend Live & Ad-Break Free In-Play on Kayo. New to Kayo? Try 14-Days Free Now >
At the same time, Walsh is not reviewing the chief executive Ben Amarfio. That might also be needed, but that isn't Walsh's mandate. Not yet, anyway.
No, Walsh's mandate is footy. That's performance, preparation, training, fitness, list management, clubroom morale, communication and overall environment.
And the coach.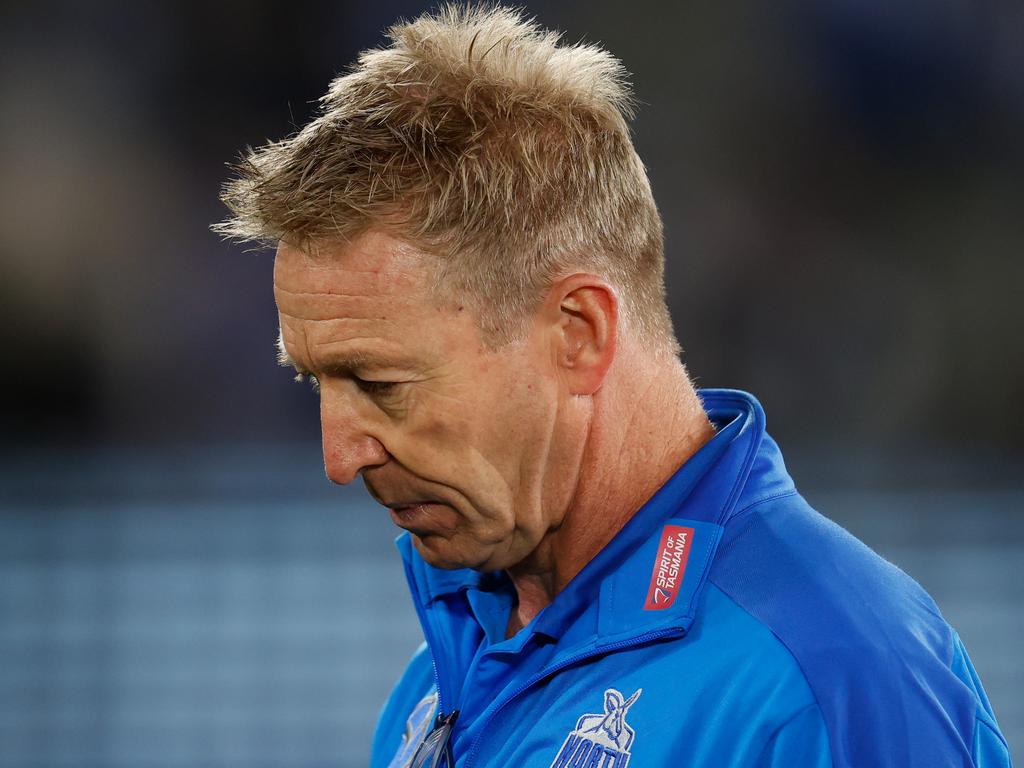 David Noble's future is under a cloud. Picture: AFL Photos/Getty Images
Noble's not stupid, he knows the heat is rising, and he knows Walsh will have the power to play Caesar and give a thumbs up or thumbs down to the coach after those four weeks.
Coaching's hard enough without having a potential assassin hovering in the foreground, so you've got to feel for Noble.
And is the current predicament mostly Noble's fault?
Can he really not coach? Can he not communicate as he should? Has he lost the players?
Always at footy clubs, success has a lot of fathers and failure only one, so the current failings cannot all be placed at the feet of Noble.
The expectation on Noble was extreme from the start.
Outgoing North Melbourne chairman Ben Buckley said at Noble's appointment that he expected the Kangas to be contending within two or three years.
That was said in the pre-season of 2021.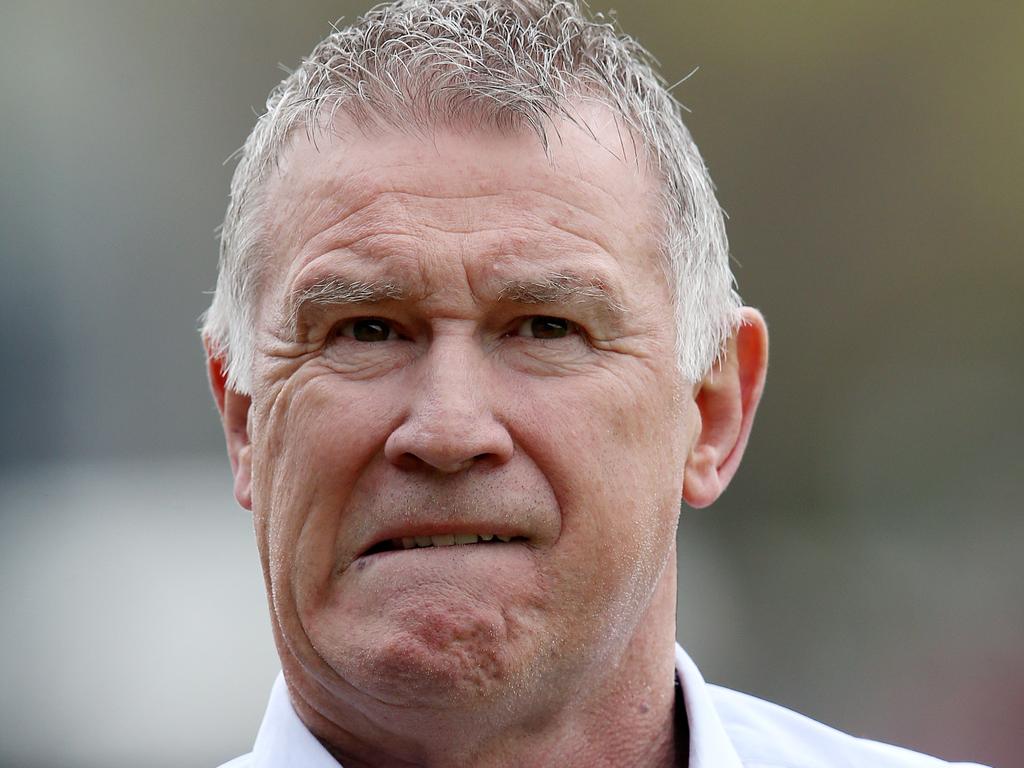 Geoff Walsh has been called in to review the Roos. Picture: Michael Klein
Since then, Noble has won five games, drew another and lost 30.
They ain't contending this year, or next year, or the next year after that.
Buckley threw Noble under the bus with an extravagant expectation.
Wise heads surely have by now told new president Sonja Hood the green shoots will be flourishing in 2025 or 2026.
Hood's letter to members this week didn't augur well for Noble. You couldn't read it any other way.
"By round 15, with no discernible improvement, patience among our supporters and members is, understandably, wearing thin,'' Hood wrote.
"We always knew this year would be hard, but the extent of our losses is deeply concerning."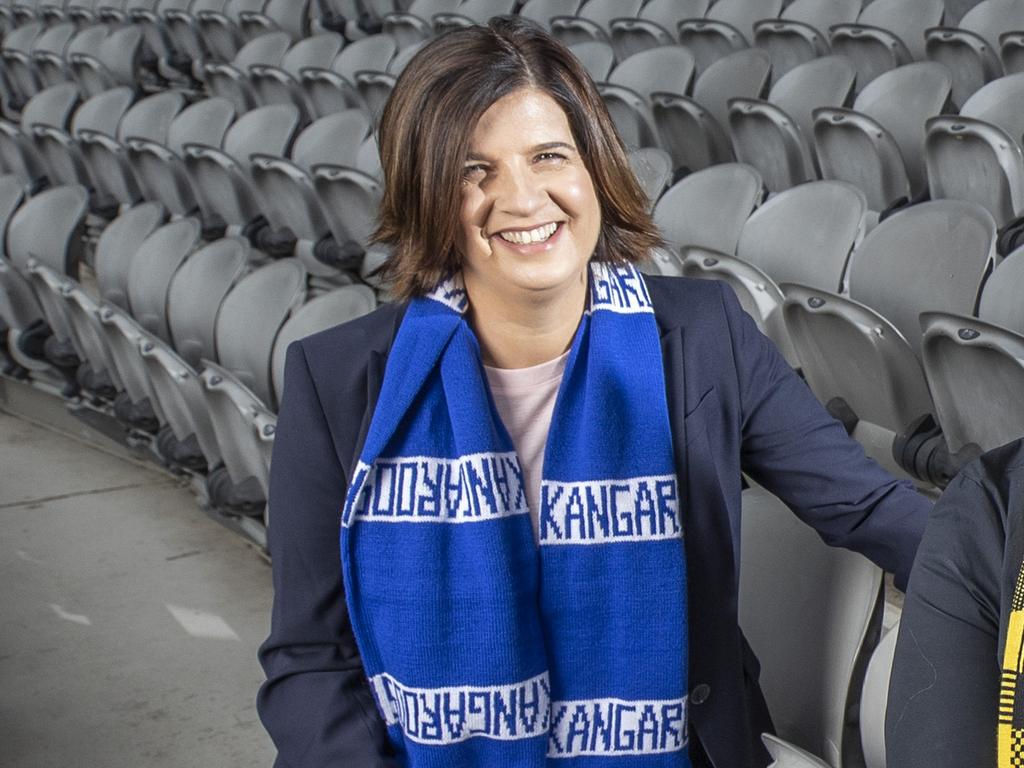 North president Sonja Hood's letter to members did not auger well for Noble. Picture: Alex Coppel
Noble would've read that and probably winced.
Clearly the club's call for patience has run out of patience.
The club expected pain when they slaughtered their list two years back, but are now saying this is more painful than they thought it would be.
Noble might not be a good coach, but who would be a good coach with injuries, a young list, undeveloped forwards, a patched up defence, overpaid players in the VFL and overpaid players and underperforming players in the seniors?
They have players who are either not good enough, fit enough, fast enough or tough enough.
And Noble is the problem?
He would have his flaws like everyone, but remember, there were potential AFL coaches who knocked back applying for the Kangaroos job because they believed the football department was a problem.
Noble might be the scapegoat.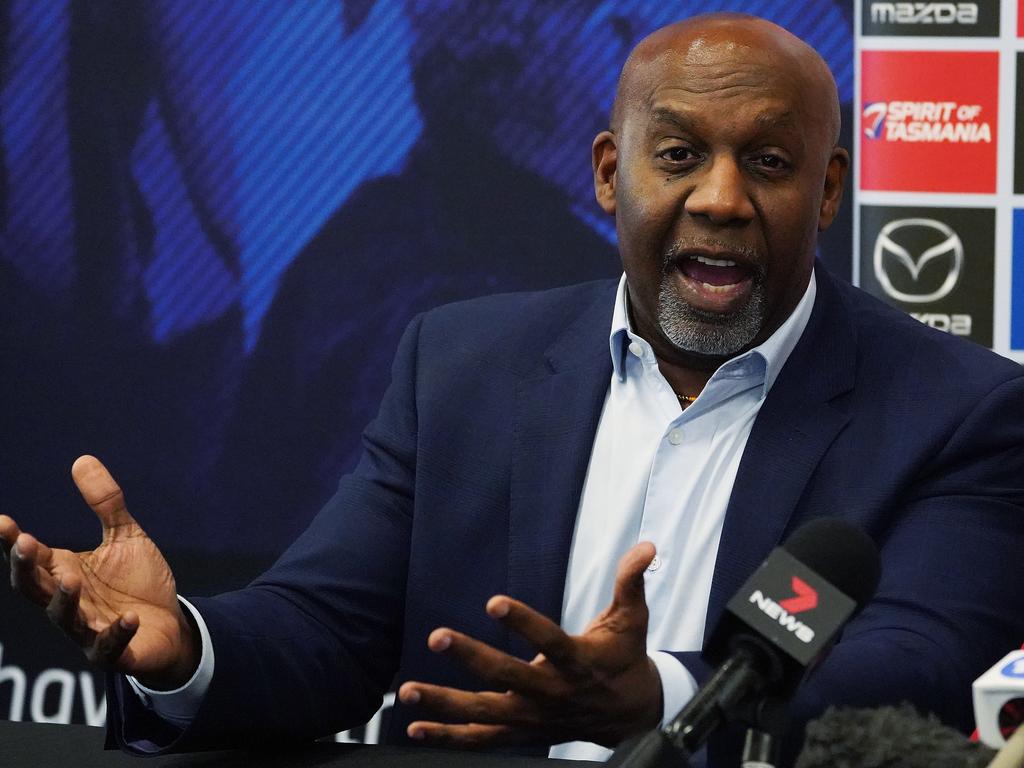 North chief executive Ben Amarfio is not under review — yet. Picture: AAP
The AFL is concerned because a poor North Melbourne, a poor any team, affects a multitude of areas, like membership, corporate support, crowds, ratings and blow outs. The AFL despises teams being irrelevant.
That's why they are now telling clubs long rebuilds are out. Do it better and do it smarter because footy is the business of selling hope.
Noble and the Kangaroos need to be cut some slack, and calm leadership within is required. In around about terms, it took Brisbane six years to rebuild before and with Chris Fagan.
It took Carlton seven years to get to this stage under three coaches.
It took Melbourne from 2014, when Paul Roos was appointed, before the Demons won the flag and Essendon has been rebuilding since Kevin Sheedy left.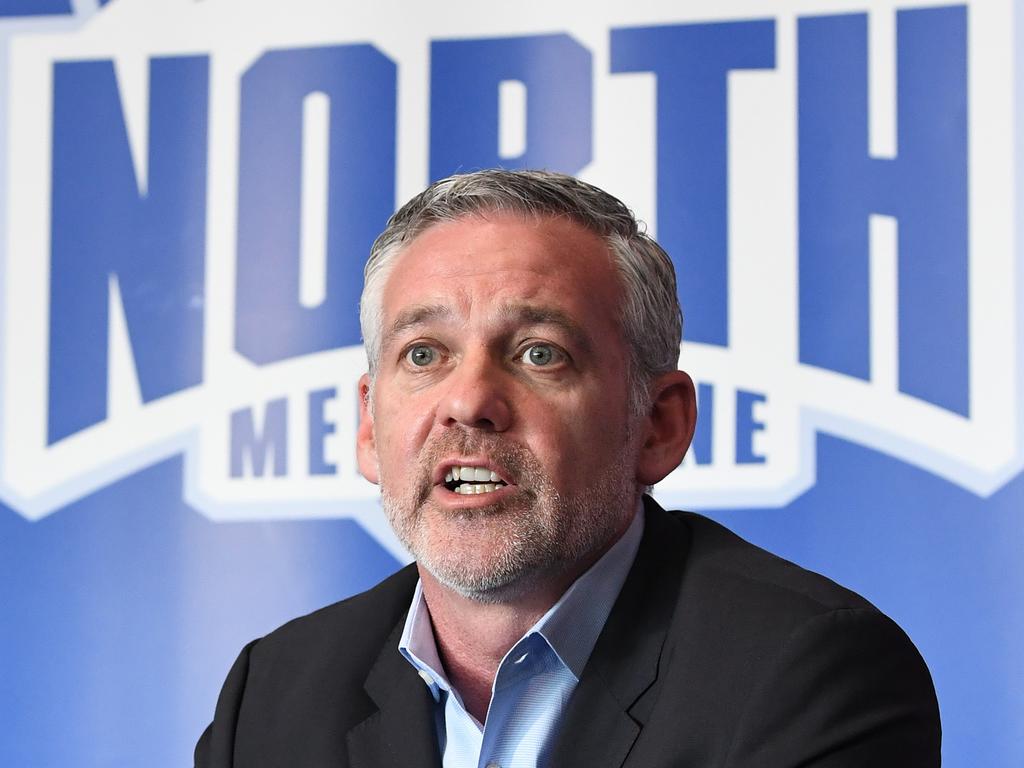 Former North Melbourne boss Ben Buckley had high expectations when Noble took over. Picture: AAP
Noble is 36 games into his career and already there's blood in the water.
Footy is a hard game to play with an experienced coach and a good list, let alone coaching a team which shredded its list 18 months ago.
North blew up the joint then and you get the feeling the joint is about to blow up again.
Talk of player unrest isn't ideal, although Noble has stressed that media folk and their opinions should not be listened to.
Prominent managers contacted yesterday — they have about 15 North players on their books — said there was no issue with their players and the coach.
Another senior club official, however, was adamant forwards Cam Zuhaar and Ben McKay were gettable. That's understandable, playing forward in that team. It's hardly fun.
One player manager said North desperately needed a priority pick.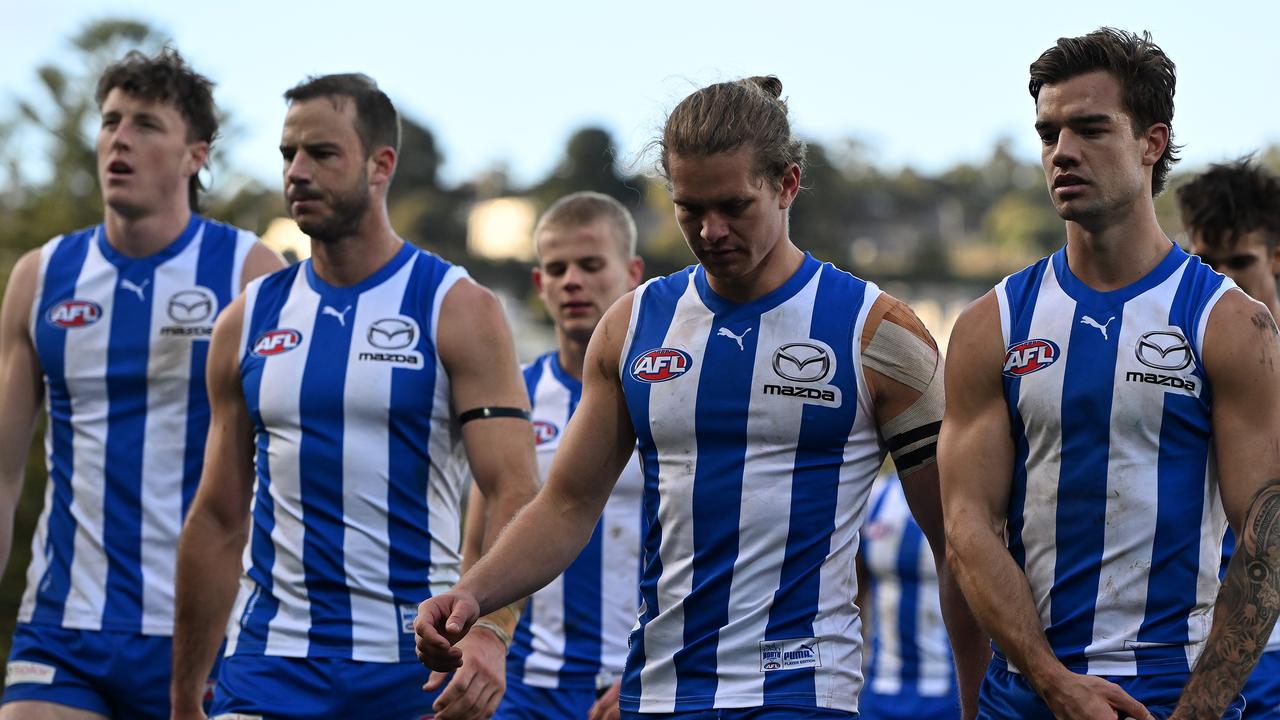 It's been a horror year for the Roos. Picture: Getty Images
He believed Will Ashcroft would nominate Brisbane, and North could then swoop on the Oakleigh Chargers boys, George Wardlaw and Elijah Tsatas, two good mates.
It's wishful thinking, but the manager likens that scenario to Rowell and Anderson at the Suns, and it just might enthuse Jason Horne-Francis enough to form a bond and keep him there.
It all depends if the AFL believes they need an extra pick despite the woes of the list being self-inflicted. Crazy again, but it might be former coach Brad Scott who will decide.
In the meantime, Walsh is looking over Noble's shoulder on behalf of Hood and the board.
Eighteen months ago, North was adamant it would take the pain as it rebuilt, but we now know that's not true, which leaves Noble certainly not dead, but vulnerable.
Originally published as Mark Robinson: Review has David Noble's future at North under a cloud but was he set up to fail?