Mark Robinson: How umpire problem became a football crisis
Umpires need to be protected, not preyed upon. And the hard-line stance from the AFL is necessary to counter declining umpire numbers, writes Mark Robinson.
One of football's biggest problems became a crisis last year when two Collingwood leaders — Scott Pendlebury and Taylor Adams — gave Toby Greene the thumbs up.
Greene would eventually take six weeks on the chin for making contact with umpire Matt Stevic, a suspension Pendlebury and Taylor initially didn't agree with, as their tweeting at the time dictated.
Although Greene did the crime and is doing the time, it was ill-informed commentary from the Pies pair.
Greene's actions were deplorable for a professional sportsman because as much as young men and women want to emulate his prodigious playing gifts, there's the knuckleheads out there who would love to confront umpires as Greene did.
Stream every match of every round of the 2022 Toyota AFL Premiership Season Live & Ad-Break Free In Play on Kayo. New to Kayo? Try 14-days free now.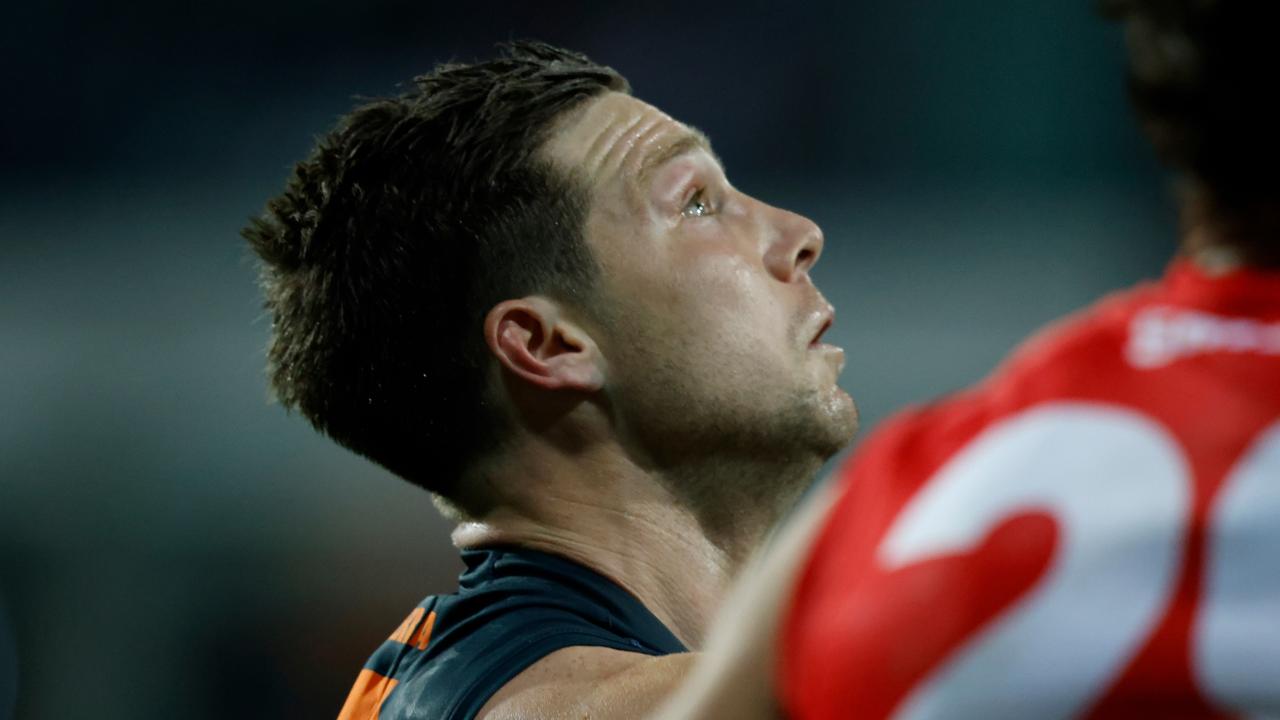 Collingwood stars Scott Pendlebury and Tayler Adams had some ill-informed commentary on the Toby Greene umpire bump. Picture: Getty Images
Umpires need to be protected not preyed upon — or in worst case situations, set upon — by emotionally charged competitors and/or spectators.
AFL boss Gillon McLachlan apologised to umpires on Wednesday.
"Frankly, I take responsibility for the fact I think it's gotten away from us," McLachlan said.
"I think the rules are clear and we're not going to tolerate the abuse of umpires, and it's clear to our players and our clubs.
"I'm apologetic it has gotten to this point.''
Those comments were not contrived by McLachlan's media people.
McLachlan, as boss of the code, has a crisis in front of him.
Under his watch, the sport suddenly is facing the danger of being strangled by a lack of umpires. Six thousand short at community level by his reckoning.
Greene's conduct last year and the alarming position taken by the highly respected Collingwood skipper was the final straw.
Earlier last year, Greater Western Sydney football boss Jason McCartney was fined $20,000 by the AFL after unleashing a "tirade" at the umpires at half-time during a game against the Western Bulldogs.
McCartney apologised for his behaviour.
"Those of us fortunate enough to work at the elite level must set an example in the way we show respect towards those officiating our game,'' McCartney said at the time.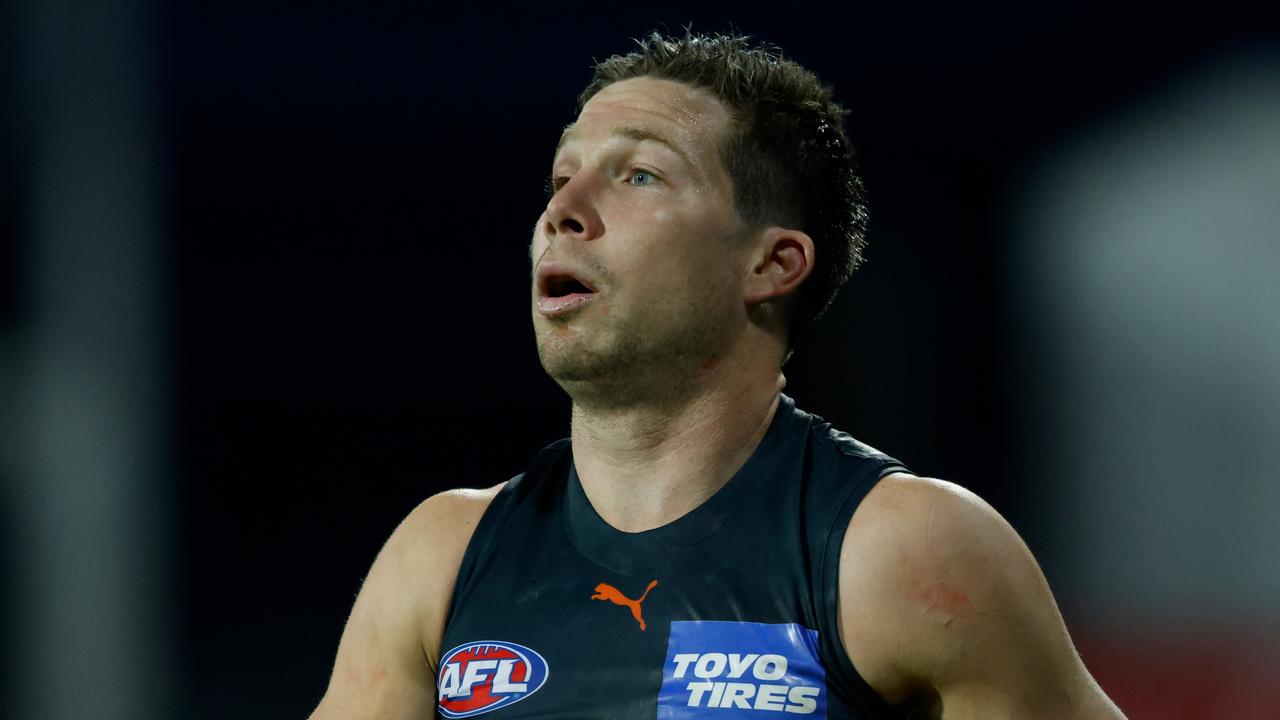 Gillon McLachlan apologised for the behaviour of players towards umpires. Picture: Getty Images
It's understood there were other incidents at other clubs which were not made public last year.
McLachlan's position cannot be ignored.
"We've got a dearth of umpires; we're 6000 umpires short nationally,'' he said.
McLachlan's messaging yesterday was not for the AFL cohort, it was for the young men and women who are choosing not to umpire football in 2022.
Maybe they feel they are not protected enough because, after all, the level of security for umpires at community footy level is hardly Clint Eastwood overseeing a presidential drive by.
Spectators pour on to grounds all over the country and hence McLachlan's urgency — and apology — on Wednesday.
Umpires must be thanked and encouraged, not questioned or abused.
Current players and coaches must listen to McLachlan and it's incumbent on the former players in the media to help champion the cause.
Yes, it's an emotional hotbed the footy field, but so is rugby union. Yet, rugby union's culture is based around military-type respect for officialdom. Yes sir. No sir.
The No.1 bulls*** line in football is that "umpires cost us the match''.
They make mistakes, but so too do the players and coaches. Thousands of them in a 100 minutes of playing time.
The fact is, the culture of treatment of umpires has to change because what we can't have is the sport's numbers growing magnificently in participation but dwindling in the one area that allows these games to be played.
McLachlan's apology says that the disrespect has been allowed to go too far.
It's up to the players to bring it back. And without any whining.
Originally published as Mark Robinson: How umpire problem became a football crisis