Mark Robinson: What Josh Jenkins revealed about Adelaide Crows camp is an utter disgrace
The Crows camp should have been stopped and the person to do it was coach Don Pyke. So, asks Mark Robinson, why didn't he?
What Eddie Betts said about the Adelaide camp was alarming.
What Josh Jenkins revealed on Friday tells us the camp was an utter disgrace.
On the surface, both painfully detailed the torment and mental disintegration of themselves and others in an environment which could've been stopped.
For that, coach Don Pyke, who was on the camp and surely aware of the distress and distrust growing within his playing group, needed to be better.
He needed to stop it.
Someone had to and he was coach.
At the heart of what Betts and Jenkins detailed would have disturbed every Indigenous person who resides in this country.
It was white men subjecting Indigenous men to behaviours that are commonly known as insensitive, but for Indigenous people they are worse than that.
It's about not understanding Indigenous people and their human rights, their customs and their beliefs. And they are to be embraced.
Betts' account of yelling at other Indigenous players sounds acceptable for white people. But it isn't for Indigenous people.
Watch every blockbuster AFL match this weekend Live & Ad-Break Free In-Play on Kayo. New to Kayo? Start your free trial now >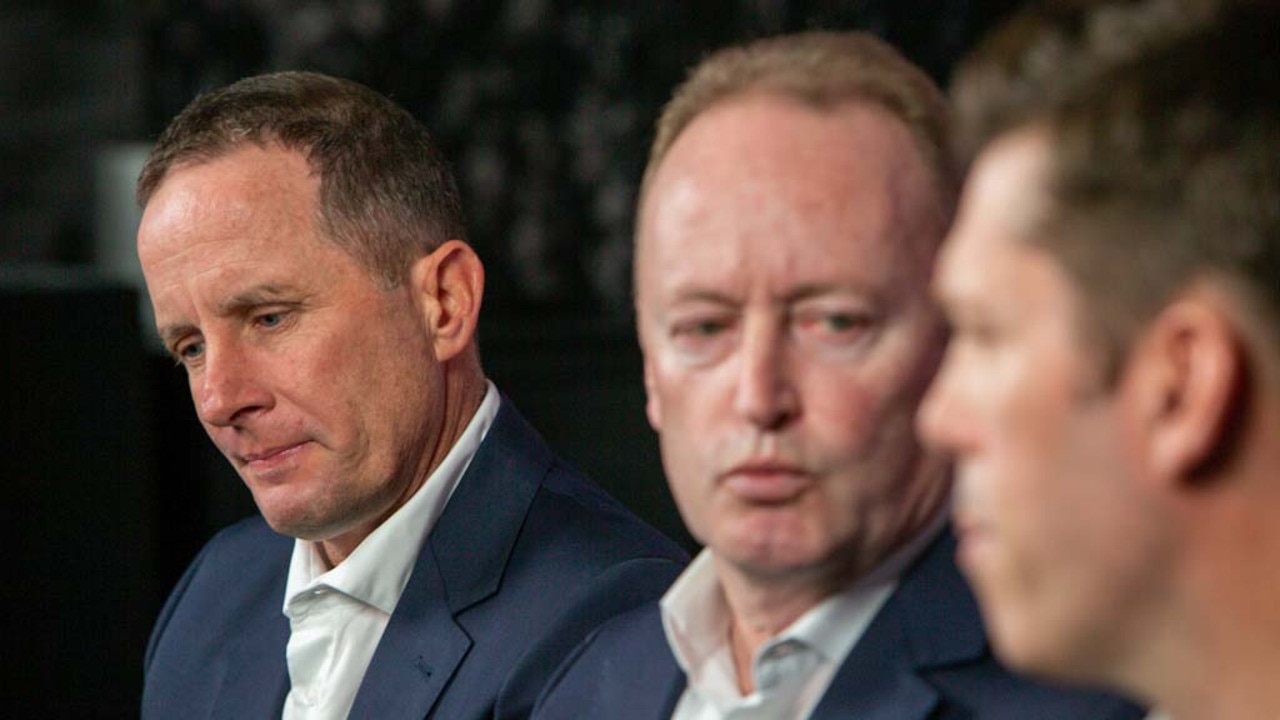 Don Pyke, Rob Chapman and Andrew Fagan at the press conference when the Crows and the former coach parted ways. Picture: Emma Brasier
What Jenkins revealed about the Indigenous players being excluded from the leadership program post-camp, was segregation.
Worse, it is apartheid by another name.
Like saying, 'You blacks, you trouble makers, get over there'.
It's controlling, it's determining their behaviour, it's speaking on behalf of them.
Jenkins wrote: "As fractures were beginning to become gigantic, portions of the playing group were beginning to say they were no longer willing to participate in the leadership program.
"On one occasion when we met as a large group (some staff included) the outcome was to exclude the Indigenous players from the program.
"I stood up and said, and I recall vividly, because I knew it was the beginning of the end for me as an Adelaide Crow … 'You cannot be seriously considering isolating a fifth of our playing list in favour of this program'."
Denying the Indigenous in this case, or separating them, or decreeing them to be not worthy of this program, is a form of intergenerational trauma.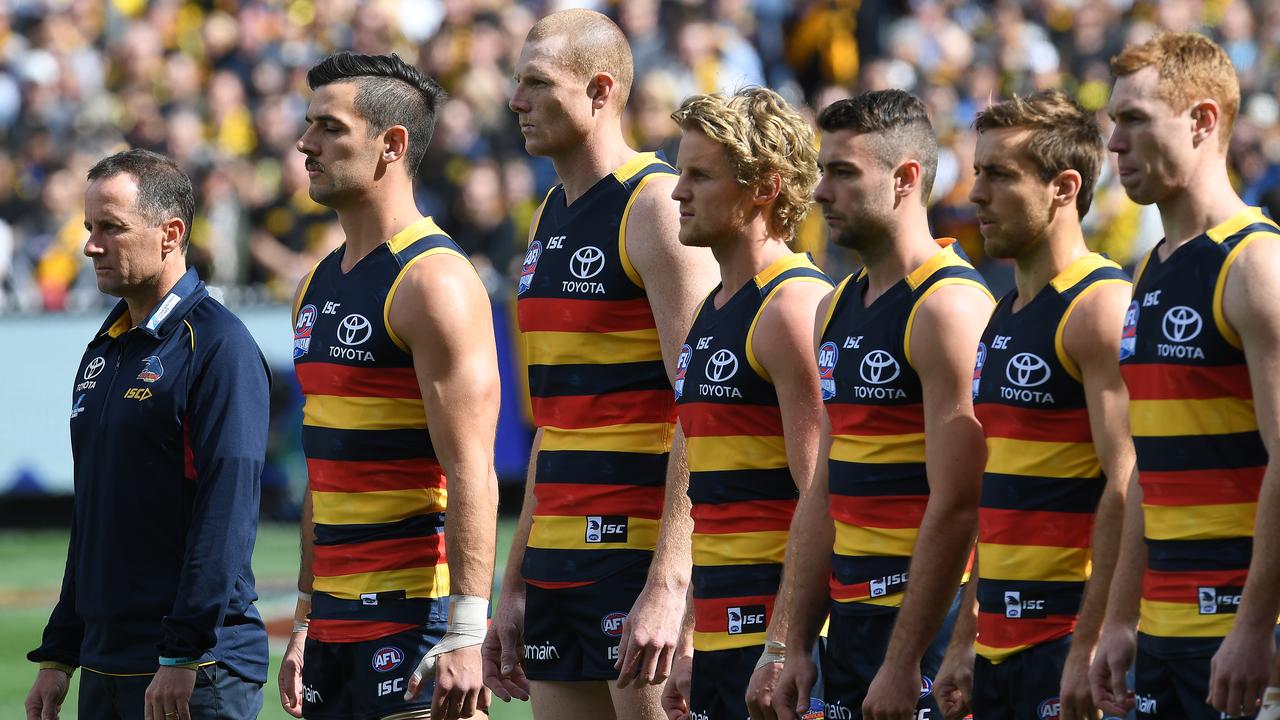 Pyke and his players before the 2017 grand final. Picture: Julian Smith
In another context, it's white people telling Indigenous people to stand over there and shut up.
It's not intentional, but people with knowledge of such behaviours say it has its genesis in the master-slave relationship.
It is a form of racism, whether you believe it or not.
It's why Eddie Betts was brave to speak out. And Josh Jenkins too.
Who's next to shed light on the torment?
That the AFL, the Players' Association and SA WorkSafe did not penalise the Crows is a tremendous miscarriage of responsibility.
Why didn't someone stop it and, more to the point, why wasn't anyone or anybody held accountable?
Originally published as Mark Robinson: What Josh Jenkins revealed about Adelaide Crows camp is an utter disgrace