Media Street: Iconic broadcaster Gerard Healy weighing up future as the face of Sportsday
Channel Nine's decision to send their main sports man to Wimbledon has already paid off. Plus, a key radio figure has a big decision to make. Get the latest AFL media news here.
Channel Nine's decision to send their main sports man Tony Jones to Wimbledon hit pay dirt straight away.
Nick Kyrgios' meltdown in his opening round match, which included spitting towards fans, was the story of the day and Jones was front and square.
Inbetween Kyrgios eating during the press conference which is a whole other story, TJ and Australia's erratic star went head-to-head in a one-on-one covering off his accusations about the crowd heckling and the linesman being too old to see what was happening.
"I feel like anyone with common sense knows that eye sights are quite sharp in the 20-30 (age) region, is that fair enough?" Kyrgios asked Jones.

"No (laughter) no but I mean there are 15 year-olds that wear glasses and 80 year-olds that …"
Kyrgios then added: "My girlfriend wears glasses, I obviously know that but I'm saying he just happened to be the oldest guy of the umpires making the bad calls."
Watch every blockbuster AFL match this weekend Live & Ad-Break Free In-Play on Kayo. New to Kayo? Try 14-Days Free Now >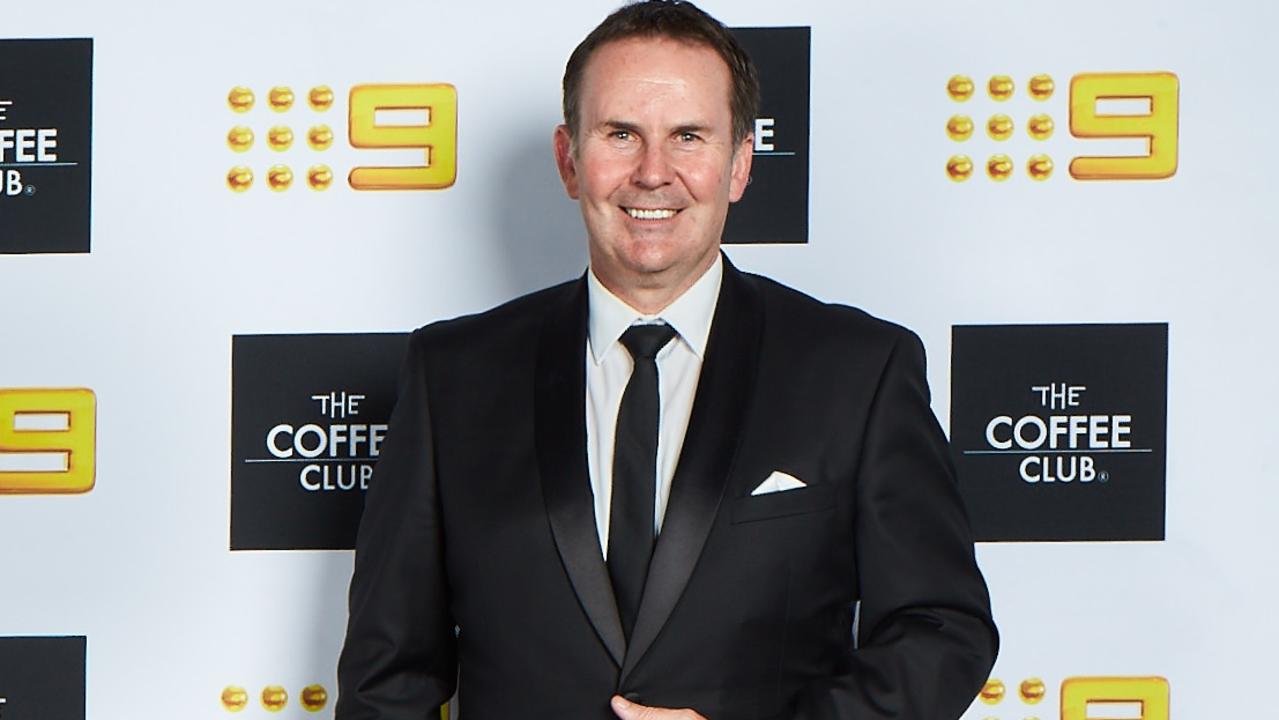 Tony Jones is at Wimbledon for Channel 9. Picture: Gina Milicia
HEALY'S NEXT MOVE TO CAUSE DOMINO EFFECT
What does the future hold for iconic broadcaster Gerard Healy?
That's the question which is gripping Melbourne's media landscape with the Brownlow Medallist's decision on his future set to have a domino effect across two rival radio stations.
Healy has been the face of Sportsday on 3AW for an incredible 28 years but whether he continues in that role beyond the end of this year is currently being discussed.
Over the last couple of years the former Sydney champion actually came under Craig Hutchison's Sports and Entertainment Network banner given he took over the production of the popular 6pm-7pm show as part of a syndication deal involving the AFL radio rights.
Healy has also been a regular in the special comments chair as part of SEN's football coverage.
However, Hutchison's hold over the show comes to an end later this year with Channel 9, who now owns 3AW, taking back the Sportsday program and rebranding it as Wide World of Sports.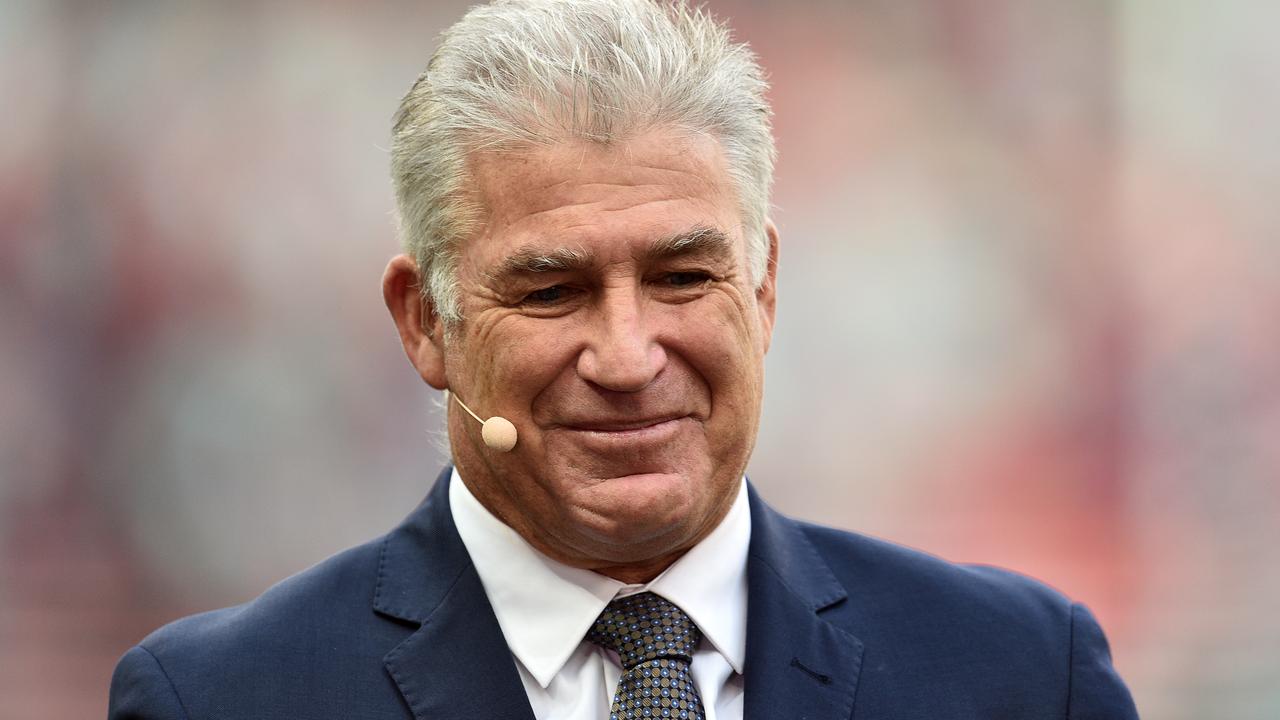 What's next for Gerard Healy? Picture: AAP Images
From November 1 the former Sportsday slot will be known as Wide World of Sports with different hosts in Melbourne, Sydney, Brisbane and Perth.
The curveball in the national plan for Healy is that Nine only wants one host in each state. The radio veteran has always worked with a partner, currently journalist Sam McClure, and is reluctant to change his ways.
There have only been three co-hosts in the show's 28 years on air with Healy starting the program alongside cricket legend David Hookes. After his tragic death former Geelong and Port Adelaide player Dwayne Russell took on the role with the pair forming a formidable partnership over 16 years.
Russell defected to SEN in 2020 with McClure then proving to be an excellent fit as the show continued its strong ratings.
Earlier this month Nine's executives Tom Malone and Greg Byrnes travelled down from Sydney to meet with Healy in an attempt to get clarity about his future.
Sources indicate Healy is considering three options:
1. Return to 3AW and embrace the single host role with back-up from regulars such as Matthew Lloyd, Leigh Matthews and Matthew Richardson.
2. Move the show over to SEN with McClure and go head-to-head with Wide World of Sports.
3. The 61-year-old could pack up his surfboard and head off into retirement. He stepped down from his long-time TV gig as host of Fox Footy's On The Couch last year after 20 years.
There have already been some high-profile names floated for the 3AW slot should Healy depart.
Former Channel 7 host Jacqui Felgate is well liked by management and is believed to have been sounded out while Brownlow Medallist Jimmy Bartel filled in over the summer for the station's breakfast show.
Channel 9 played a straight bat when quizzed about Healy's future on Wednesday: "The new Wide World of Sports radio program will launch in November. We'll be announcing the line-up in the coming weeks."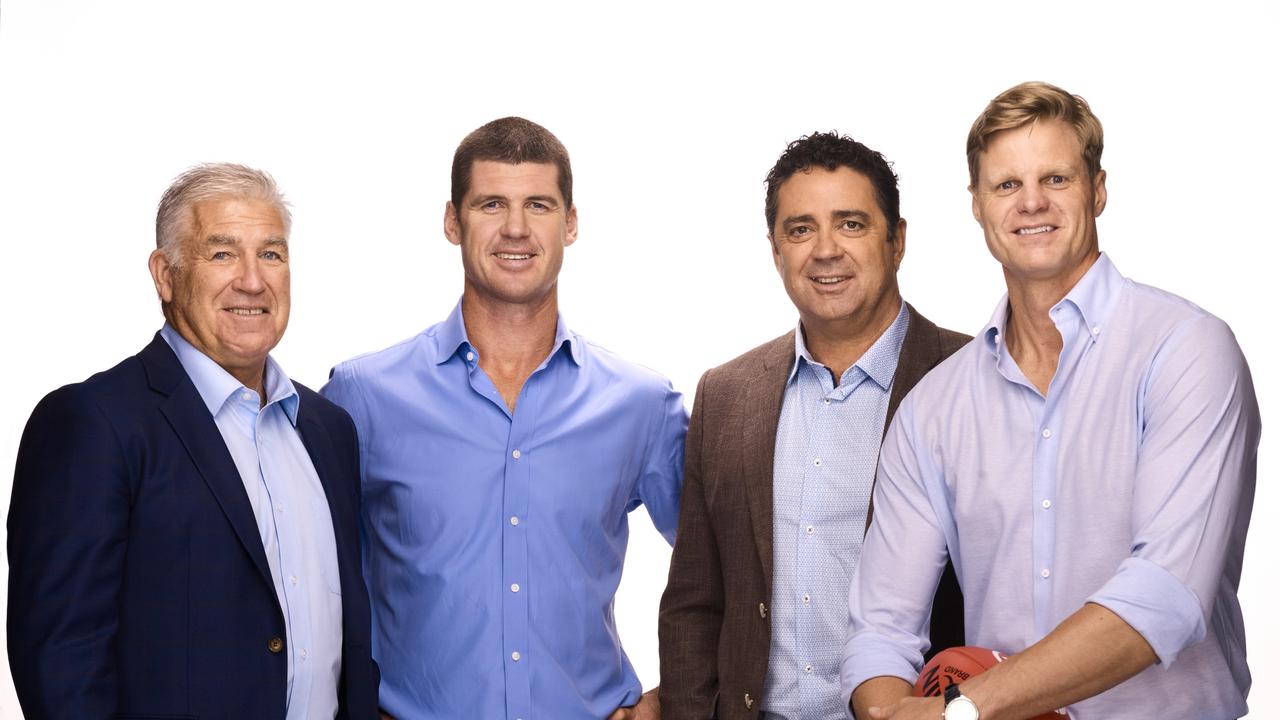 Gerard Healy with his Fox Footy teammates Jonathon Brown, Garry Lyon and Nick Riewoldt.
CAMERON'S MID-GAME CONTACT DEAL
WE know Darcy Cameron had a big game against GWS but what was even more impressive was he managed to sign a new contract during the match.
Immediately after the game the Magpies dropped a press release revealing the ruckman had "today" put pen to paper on a three-year deal.
The unusual timing was certainly fortuitous given Cameron played well and it also gave coach Craig McCrae something to pump up at his post-match press conference.
New Collingwood media boss Nadine Rabah, formerly from the AFL, was behind the call to release the contract news in the non-traditional timeslot and it certainly worked given the publicity generated.
It's fair to say Rabah has stepped into the fire given her first day in the job was the Monday after the Jordan De Goey Bali bender story dropped.
Originally published as Media Street: Iconic broadcaster Gerard Healy weighing up future as the face of Sportsday