Media Street: Mason Cox responds to BOG snub, Jordan De Goey's pub tour in doubt
The Mason Cox Queen's Birthday medal snub is likely to trigger a change in voting in the future. Find out what is being planned.
The plot thickens in the Mason Cox Queen's Birthday best-on-ground snub with the Collingwood ruckman sending a "very stern" message to the journalist who left him out of the votes.
Watch every blockbuster AFL match this weekend Live & Ad-Break Free In-Play on Kayo. New to Kayo? Try 14-Days Free Now >
Thankfully it was all in jest.
It turns out Cox is friends with Josh Gabelich, the afl.com.au journo who didn't give the Pies big man one vote which cost him his second Neale Daniher Trophy.
The other two members of the judging panel - AFL legends Matthew Lloyd and Cameron Ling - both gave the new Australian citizen the maximum three votes.
"The guy Josh, who actually didn't put me into the votes, I sent him a very stern text message - I'm actually friends with him," Cox said on his new podcast The Mason Cox Show.
"I was like, 'How in the world, an actual mate of mine, just leave me out of the top three?'
"I know him. I actually caught up with him for a coffee because I'm doing some stuff for the AFL and he's one of the guys that's linked in there.
"I gave a stern text message to him that night and gave him a 'lunch is on you next time, mate'."
The Cox incident is likely to see a review of how the AFL appoints its judging panel with a suggestion it isn't fair on a working journo who is busily filing on deadline to be also put under the pressure of voting in such a prestigious award.
FACE OF SEN RACING JUMPS SHIP TO RIVAL NETWORK
THE racing media landscape will take on a new look in September when highly respected broadcaster Andrew Bensley joins RSN 927 as program director.
In recent times Bensley, who has a career in racing spanning over 40 years, has been the face of SEN Track with his self-titled show, Bensley.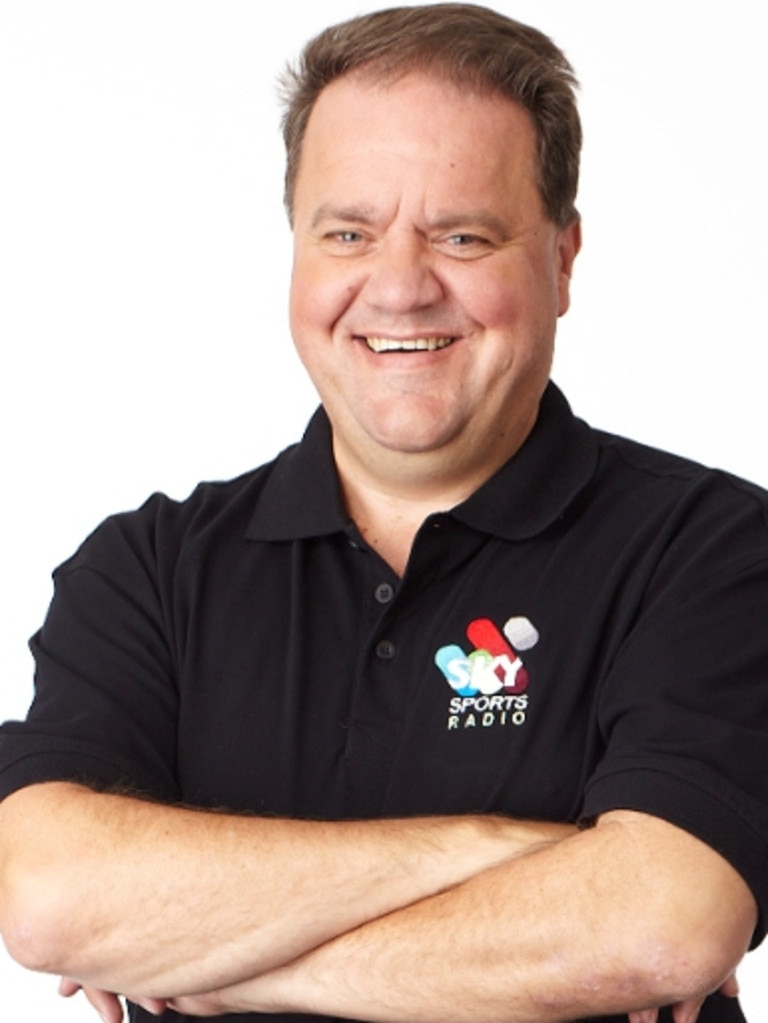 New RSN program director, Andrew Bensley. Picture: Supplied
Bensley is no stranger to the RSN hallways given he worked with the station's predecessors, 3DB and 3UZ. He also spent two decades with Sky Sports Radio and Sky Racing.
RSN's Chairman John Stewart said: Andrew brings an exceptional CV as a racing broadcaster and a deep affinity for radio to this integral role. His wealth of experience and relationships across Victoria's three racing codes will be a tremendous asset for Andrew and the station."
WILL DE GOEY'S TELL-ALL PUB SHOWS GO AHEAD?
Jordan De Goey's pub tour may also be a casualty of his Bali bender.
In a surprise move last month De Goey and his Collingwood teammate Brayden Maynard hit the talk show circuit, doing a "completely uncensored show" together at Ringwood's Manhattan Hotel.
Given the Pies bad boy has kept a low media profile for most of his career, the urge to suddenly spill his guts to paying pub patrons raised eyebrows.
Such was the success of the outing, De Goey was booked to do a show by himself at The Braybrook Hotel on July 26.
Jordan De Goey's pub tour may be a casualty of his Bali misdemeanour. Picture: Michael Klein
This was advertised on an online events website – it would cost you $80 for the privilege – but it has seemed to have disappeared from the pub's own 'What's On' event listings.
Instead they are now promoting a night with two Hawthorn legends, Dermott Brereton and Robert 'Dippa" DiPierdomenico.
But all is not lost for those desperate to get the inside mail on what happened in Bali, the Macs Hotel in Melton is still advertising a De Goey-Maynard show on August 3.
We'll be interested to see if that side gig still happens given the events of the past week.
CORNES ON DE GOEY PUNISHMENT
Kane Cornes was out training for the New York Marathon when Collingwood handed down its decision on the Jordan De Goey Bali bender.
Luckily he'd finished his jog when he saw the Magpies release otherwise we're tipping there may have been a Tony Shaw-like running into a tree incident.
The SEN and Channel 9 commentator was a step ahead of the pack from the start on this one, declaring last week De Goey's Indonesian jaunt was a "stupid decision".
This was before the Pies star had even started doing shots by the pool and disrespecting women at Motel Mexicola.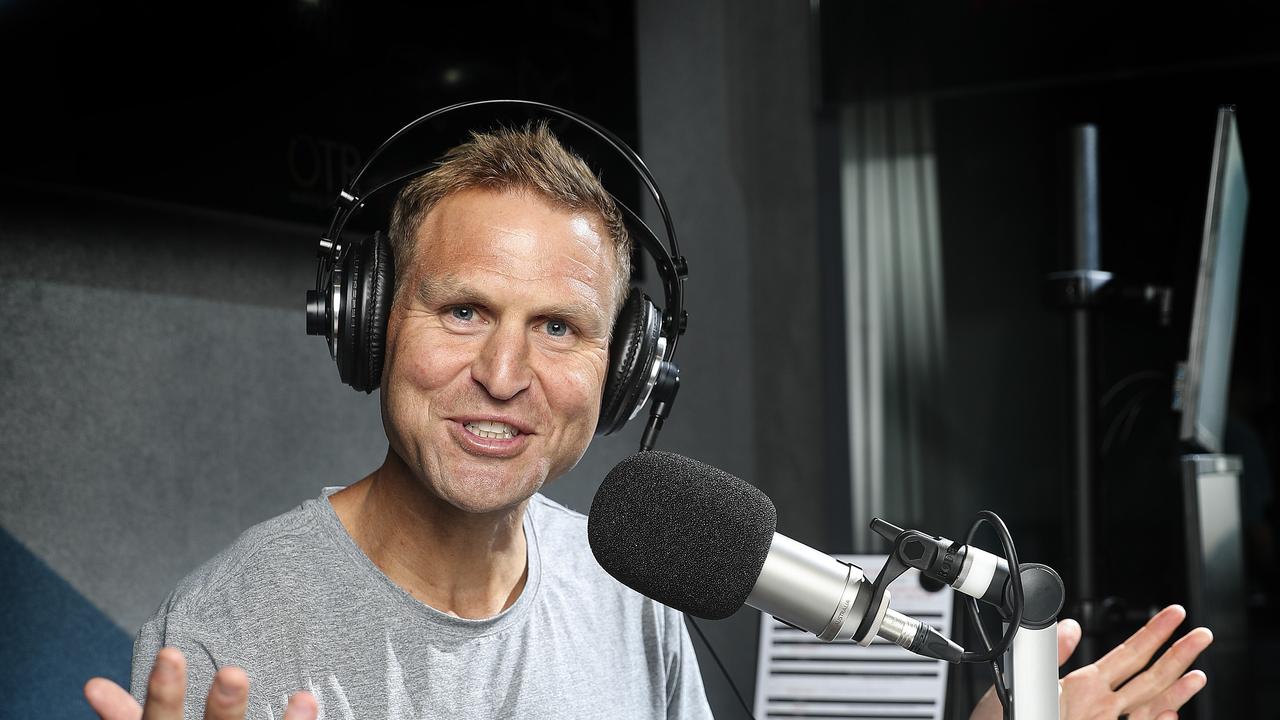 Kane Cornes was ahead of the play on Jordan De Goey last week. Picture Sarah Reed
So what was Cornes' take on the $25000 suspended fine?
For starters he described Collingwood's handling of the issue as "amateurish" and that it was a clear "error" allowing him to leave Tullamarine in the first place.
He also questioned where the Magpies leadership group had been through the saga.
"You have leadership groups in place for a reason, they're not just there for a pre-season press release where they say this is the leadership group," Cornes said.
"They are there exactly for these decisions. It comes through the leadership group, 'Hey what do we think about Jordan going away? Do we think this is a good move? No it's not, we strongly advise him not to go.
"I just can't believe how many steps in the process have been skipped in this."
He also said De Goey shouldn't play against GWS on Sunday while questioning the legitimacy of the suspended fine.
"How can you play him this week with his preparation? As for suspended fines, they're not worth the paper they're written on in any form," he said.
"If it happens again he's going to get sacked anyway so it's like, 'What's the point of a suspended fine?'. It's useless."
Cornes has turned his attention to marathon running since his retirement and is looking to break the 2hr30min barrier at his second attempt at the world's most famous marathon in November
Originally published as Media Street: Mason Cox responds to BOG snub, Jordan De Goey's pub tour in doubt