Port Power joins chorus to have Australia Day date changed
Port Power has joined the Brisbane Lions in calling for a change to the date of Australia Day – "standing proudly" with their First Nations players and colleagues.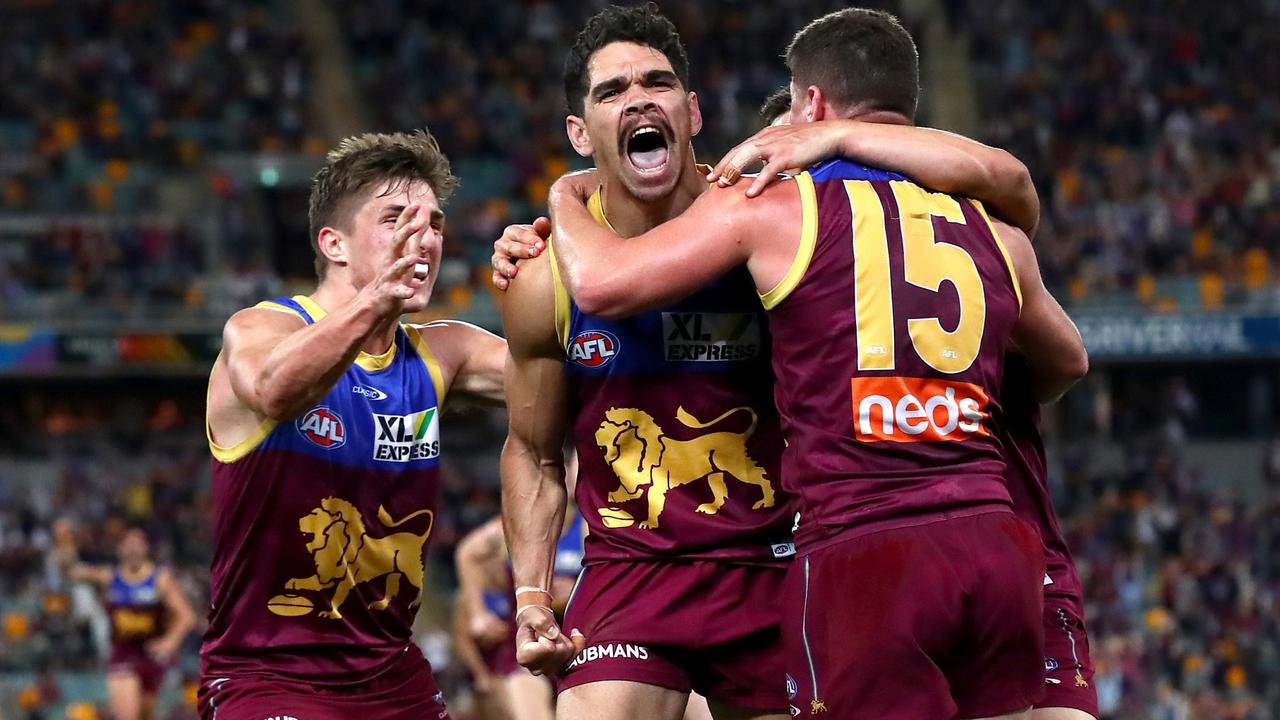 The Brisbane Lions have taken an impassioned stance on the issue. Picture: Jono Searle via Getty Images
The Port Adelaide Football Club has called for an Australia Day date change.
"Port Adelaide's playing group proudly stand with their First Nations teammates, colleagues and supporters in pushing to change the date of Australia Day to a date that all Australians can be proud of," the club has posted online.
It said it backed a push for the national celebration to be something that makes "everyone feels proud, included and unified".
"The Port Adelaide Football Club acknowledges that today represents a day of sadness and sorrow for many within our community," the club said.
"As a club, Port Adelaide values the legacy of its 66 past and current Aboriginal and Torres Strait Islander players, and contribution of its First Nations staff, directors and volunteers.
"We are committed to reconciliation and to developing relationships between Aboriginal and non-Aboriginal Australians built on trust, unity and mutual prosperity.
"Through our Aboriginal programs, we are committed to creating opportunities for young people and working together as Aboriginal and non-Aboriginal Australians towards a better future for everyone.
"We look forward to a time when all Australians can celebrate our nation on a day everyone can feel proud, included and unified."
The club's statement was created in consultation with its Aboriginal community programs manager Braedon Talbot, Aboriginal programs officer Christine Glenn, former player and current staff member Shaun Burgoyne and current player Karl Amon.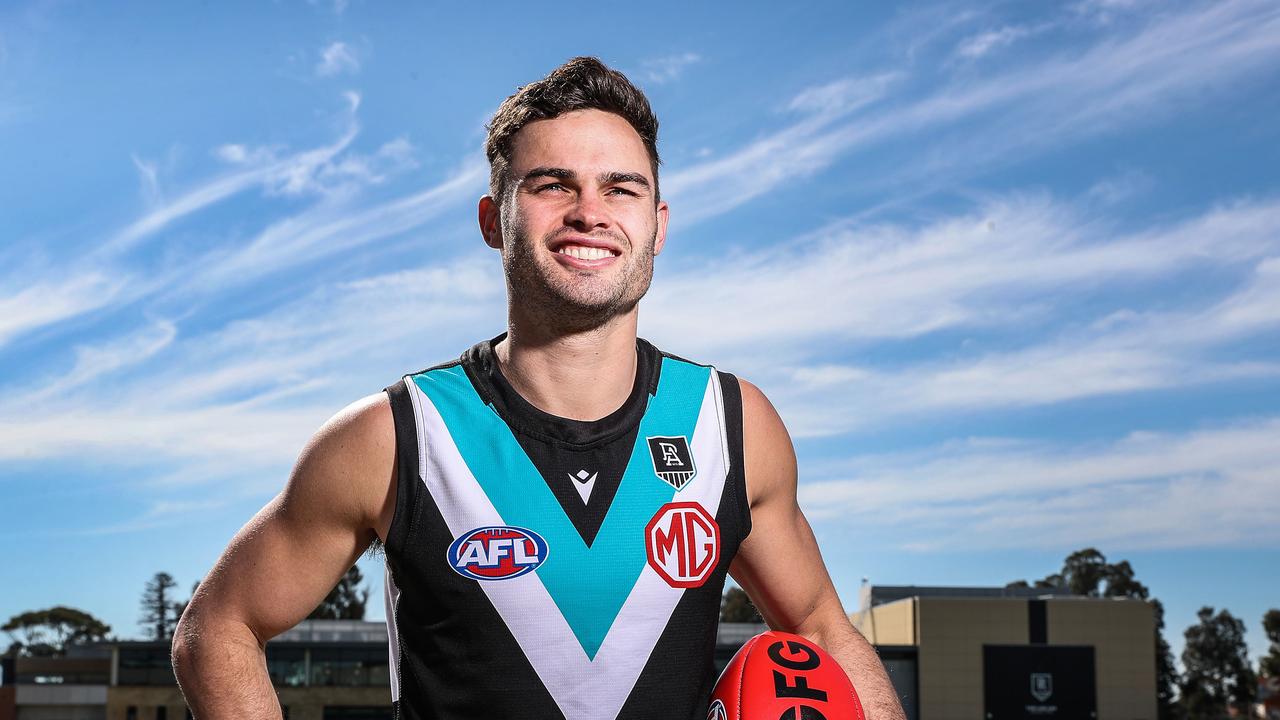 Port Adelaide's Karl Amon. Picture: Sarah Reed
Port said Amon addressed the playing group during Tuesday's team meeting and had described the push to change the date as a controversial idea which had gained a lot of momentum.
Amon applauded the club for its strong stance.
"We want to have a strong stance because what we do off the field with our programs and our past with Indigenous players – it's such a strong history – and this is a movement we as a club want to (be part of)," Amon said.
"Australia Day is something that our people mark as a genocide day. It's the day the British came into Sydney and raised their flag for the first time.
"They came to Australia knowing that we were already here and they came with this idea of terra nullius, which is that the land belongs to nobody.
"It is a sad day in our history and it's something we want to change."
The Brisbane Lions have also issued a plea for Australia Day to be moved.
The Queensland club posted its stance across social media platforms on Wednesday morning along with quotes from Indigenous players detailing why the Aboriginal community was offended by national holiday being celebrated on January 26.
"It's a very sad for Indigenous people all over the country," Nakia Cockatoo said, according to the post. And utility Callum Ah Chee said his community "want to celebrate this great country … but we want to do it together".

"If we could celebrate on another date, we want to be part of that."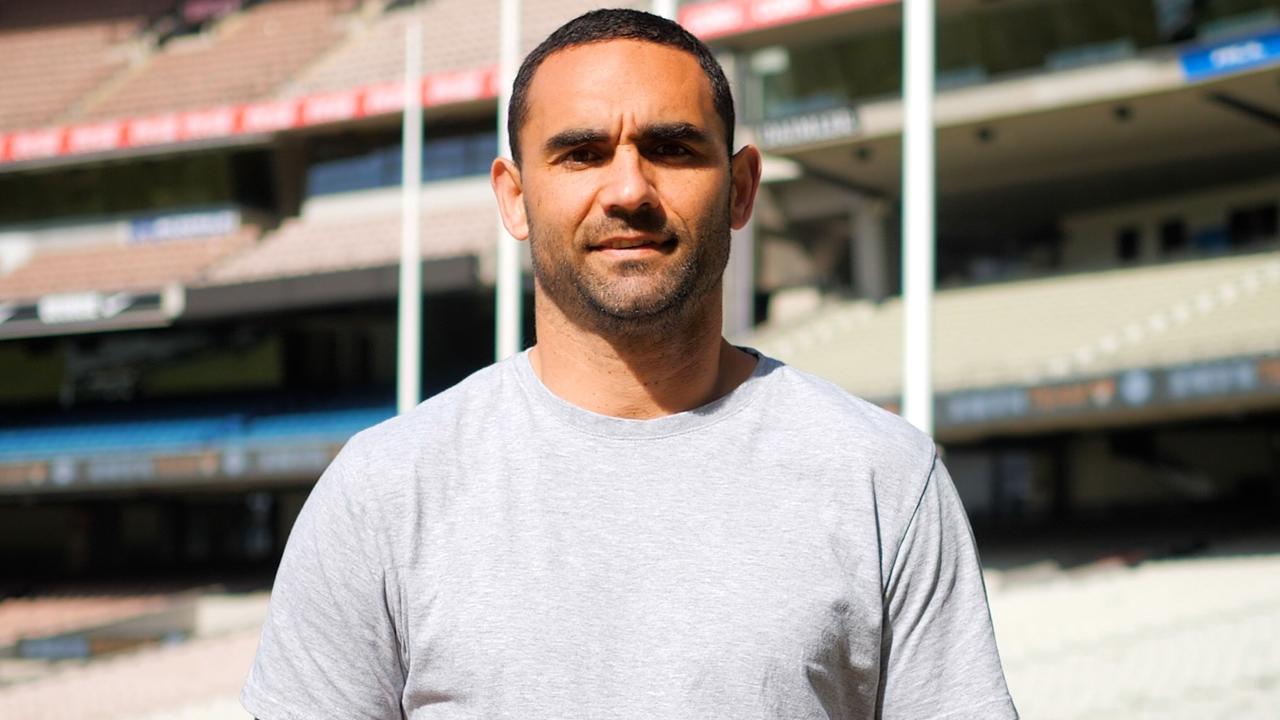 Shane Burgoyne, former Port player, at the MCG.
The AFL fraternity appears largely in solidarity of the national holiday being moved away from January 26, with the Greater Western Sydney Giants declaring "we stand strongly together with all First Nations communities and to playing our part in Australia's reconciliation journey".
But many were infuriated by the clubs' stance, with the Brisbane social media team forced to delete comments opposing the date being moved.
Queensland Nationals Senator Matt Canavan voiced his opinion on Twitter, simply declaring "Don't support the Brisbane Lions" accompanied with a screenshot of the original post from the AFL club.
Renowned criminologist Terry Goldsworthy also ridiculed the stance, blasting the view shared as "an ill thought tweet that your club cannot celebrate our national holiday".
The date of Australia's national holiday has invoked a furious response from large sections of the community, with the day now synonymous with widespread protests who refer to the annual event only as "Invasion Day".
Originally published as Port Power joins chorus to have Australia Day date changed