Doctor's Orders: Experts from Doctor SuperCoach explain how to use extra KFC SuperCoach trades strategically
KFC SuperCoach players have 35 trades to play with in 2022. Should you go out all guns blazing or play it safe? The experts at Doctor SuperCoach have the best advice.
For the first time in a good long while, we have some official changes to KFC SuperCoach!
For those that missed the big news regarding trades, it has been confirmed that coaches will now have 35 trades for season 2022 – but with a twist.
Coaches can activate a "trade boost" up to five times during the season to allow them an extra trade for that round.
This means that for a standard round, it will be possible to "boost" up to three trades for that week, and during the bye rounds, a "boost" will net you four trades for that round.
This opens a whole new world of KFC SuperCoach strategy and the team from Doctor SuperCoach is very happy to outline the best ways to maximise use of these "trade boosts" in this week's Doctor's Orders.
Trade boosts open up a new world of KFC SuperCoach strategy. Picture: Bradley Kanaris/Getty Images
THE HOT START
In this Covid climate, nothing is a guarantee. Unfortunately, this includes the AFL fixture for the 2022 season. However, in a perfect world with no changes, we have considered that the optimal timing and use of trades would look something like this.
End of Round 2 – BOOST!
This week will be key for coaches to use their first boost of the season. After Round 3, players will start to undergo price changes, meaning at the end of Round 2 is the last chance to hop on any rookies that you may have missed out on, or any mid-pricers that get off to a hot start.
It also allows coaches to fix any mistakes they may have made in their starting side, for example, choosing a player who was expected to have a certain role and during the season proper, failed to grab that opportunity.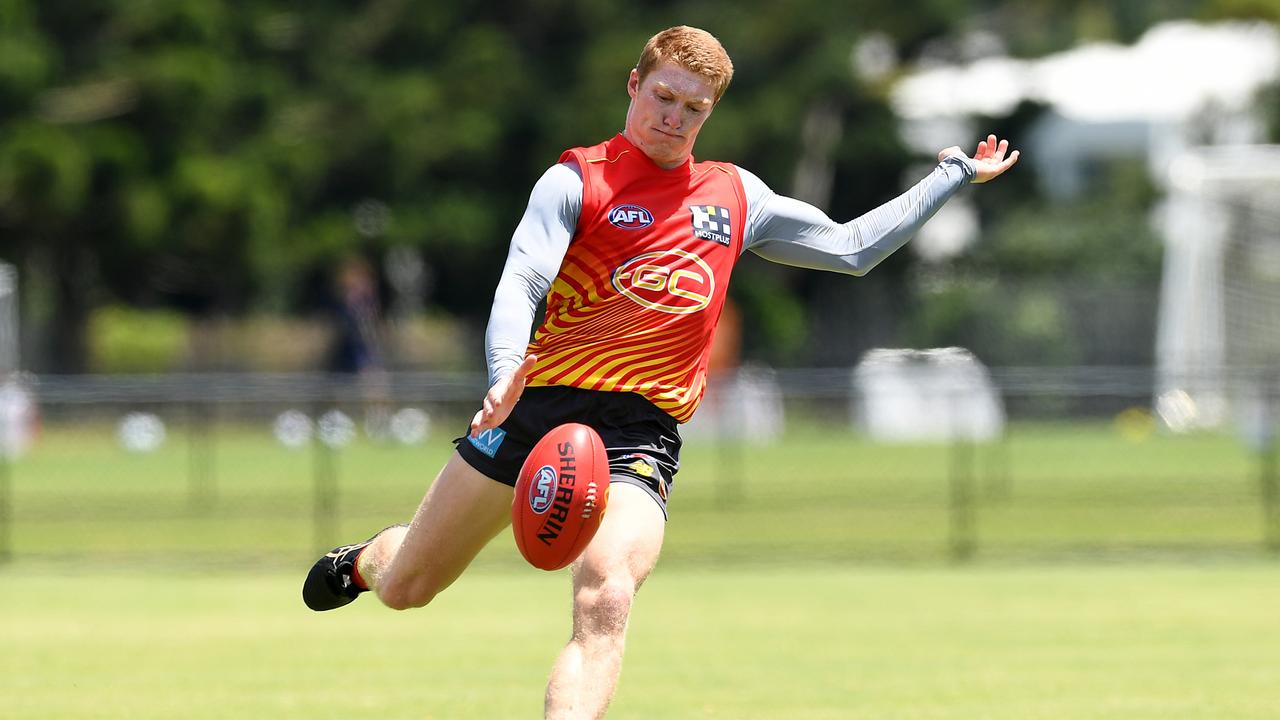 If a risky mid-price player like Matt Rowell gets off to a flying start, you want to trade him in before his price skyrockets. Picture: Albert Perez/AFL Photos/via Getty Images
Any time between Rounds 5-11 – BOOST x 2!
This period of the season is typically labelled "upgrade season". And what better way to use extra boosts than to generate extra cash from a rookie by culling one and upgrading to an extra premium player the following week to be ahead of the pack by a premium player!
That could be 50 points a week ahead of the pack if used correctly, which will carry all the way through until everyone has finished upgrading their sides – a huge win!
There were also cases last season when it was important to maintain your upgrade cycle of "one downgrade, one upgrade" to consistently improve your side. However, this hurt coaches when there were multiple good rookies "on the bubble" in the same round, which meant coaches had to choose between a solid rookie option or upgrading that week. Using a boost will allow coaches to get the best of both worlds!
End of Round 12 and end of Round 13 – BOOST!
Those pesky byes have always been difficult to navigate, with coaches often falling a little short in the "best 18" scoring situation. What I wouldn't give for an extra trade during the byes … but wait, we can!
By tactically using a boost during these two bye rounds, you will make the byes much easier to navigate and hopefully get ahead of the pack who may struggle to put out 18 players for the round.
It is also fortunate timing that the second round of dual-position changes are scheduled to occur at the end of Round 12, so with extra boosts in play the next two weeks, coaches can take advantage of unique players that may have changed position and would be a strong addition to their SuperCoach sides.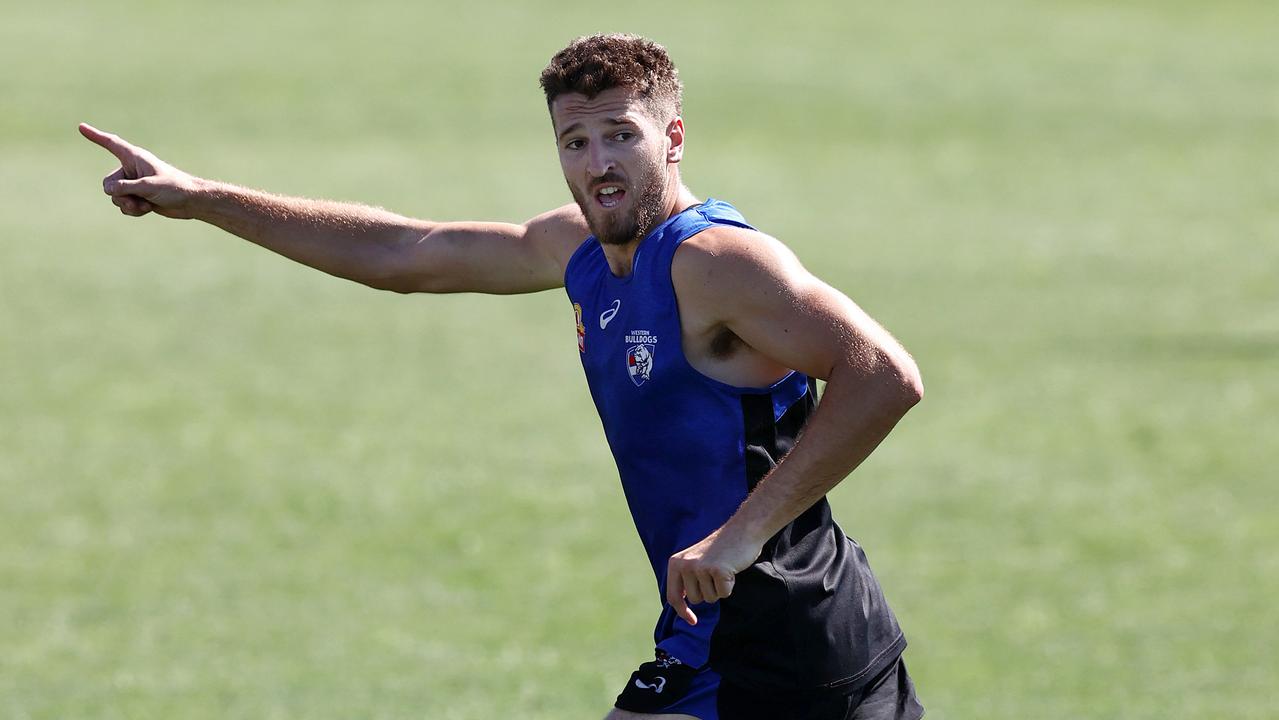 A trade boost could make it easier to get a red-hot star like Marcus Bontempelli. Picture: Michael Klein
PLAYING IT SAFE
As we all know, nothing ever really goes to plan. The best way to navigate things when you have no control over the situation is sometimes by just pressing a big red panic button. And for us SuperCoaches, that means using a trade boost when Covid rears its ugly head and causes some damage to our teams.
If you find yourself in a situation where you may be a few premiums down on the competition, a trade boost may be just what you need to stop the incoming fall in rankings.
In addition, sometimes players will be late outs and not allow us much time to get a solution in order. Sometimes we have already used our two trades for the round and then cop a late Sunday, late out! Bang – the panic button is here to save the day. Keeping a trade boost handy for a Sunday night late out may be the difference between winning and losing a league game.
RISK IT FOR THE BISCUIT
This is not a strategy I would recommend, but if a coach is willing to try their luck, using all five trade boosts within the first seven or so rounds could pay massive dividends.
The early extra trades could allow coaches to optimise their starting sides to such an extreme extent that the rest of the pack just simply cannot keep up. This would need everything to go right for the risk-taking coach however, it just takes one Covid-impacted game for everything to go south, very quickly.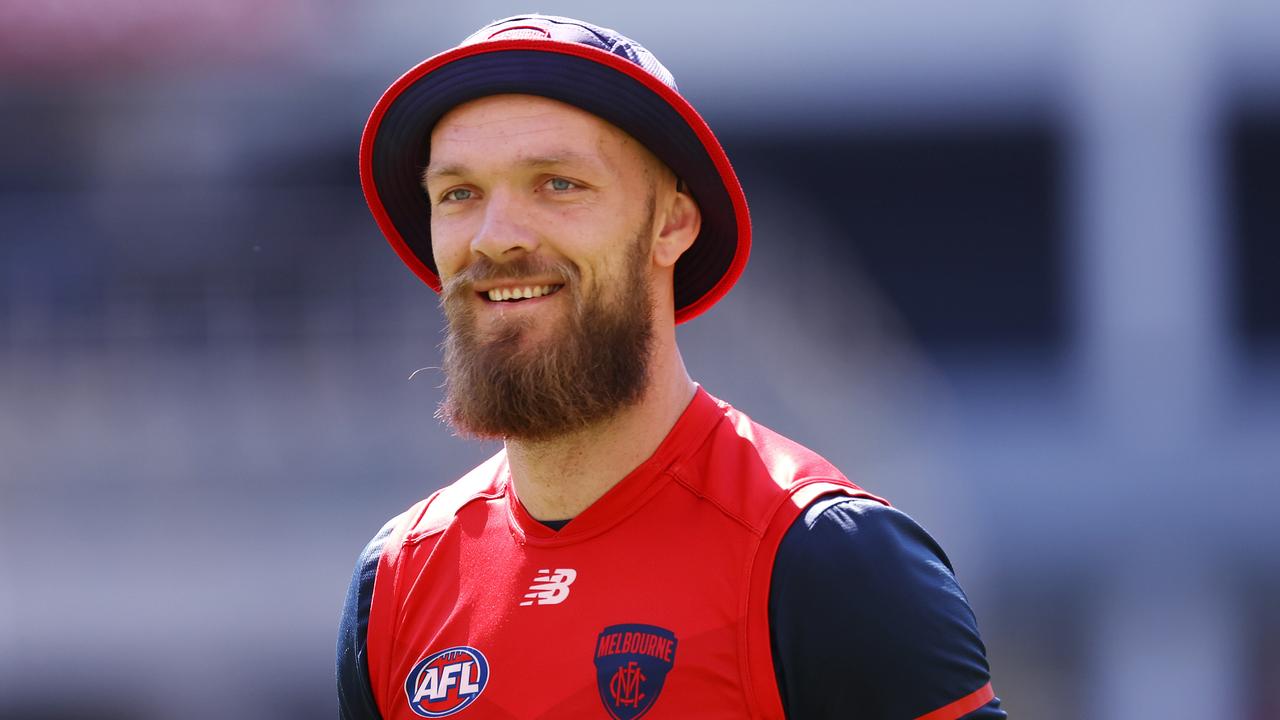 Thinking of starting a cheap ruckman instead of Max Gawn? A get-out-of-jail plan if it goes pear-shaped could be much easier with a trade boost. Picture: Michael Klein
HOW THE TRADE BOOST CAN INFLUENCE YOUR STARTING SIDES
An under-appreciated dynamic of the trade boosts is that they can allow for some extra flexibility in our starting sides. For example, typically taking a risky cut-priced second ruckman would be considered a very large risk (see Sam Naismith 2021) because the fallback option if that ruckman gets injured or dropped being major corrective surgery for your side.
With the extra trade available in that round, instead of being left in "no mans land" of having to find a ruckman priced between $250,000-$450,000, utilizing two downgrades and one upgrade may help coaches go all the way up to a top-end premium ruckman, reducing the downside risk of a cheaper R2.
Additionally, reaching the top-end premium midfielders has always been difficult in just a "one downgrade, one upgrade" trade situation. With some stored trade boosts, coaches can capitalise on downgrading twice in the same week to ensure they can snag a typically hard-to-get premium midfielder with their third trade. This might make some coaches feel more comfortable starting with four top-end premium midfielders instead of five.
The trade boosts certainly add an interesting dynamic to the game for season 2022 — using them tactically will be the difference between a good season and a great one!
Listen to the latest Doctor SuperCoach podcast below:
Originally published as Doctor's Orders: Experts from Doctor SuperCoach explain how to use extra KFC SuperCoach trades strategically