KFC SuperCoach 2022: All the pre-season news and whispers
Will James Sicily play in defence or as a forward under new Hawthorn coach Sam Mitchell? Our KFC SuperCoach spies have the latest on a raft of potential 2022 selections.
G'day community! We are Clarky and FozDaddy from the Jock Reynolds crew here to collate the spiciest KFC SuperCoach relevant whispers we've been hearing as the pre-season gathers pace.
Hopefully some of this information can help as we all form the rough outlines of our teams going into the AAMI Community Series in a few weeks.
James Sicily (Haw) $448,100 DEF
The intercepting defender was fit and ready to play from round 17, 2021, but Alistair Clarkson opted to put Sicily on ice for the year. With the Hawks loaded up on attacking defenders heading into the new season, it is unclear how Sicily will slot into the best 22, with talks popping up about a move into the forward line. But he was a standout in Hawthorn's first match simulation, floating across the back half as an intercept defender. Sicily will be the side's third tall and will peel off throughout the season.
James Sicily hasn't played at senior level since Round 12, 2020. Picture: Daily Telegraph/ Gaye Gerard
Max Lynch $207,700 RUC
The Hawks' latest recruit, former Magpie Lynch looked set to battle with Ned Reeves for the job of Ben McEvoy's back-up in the ruck this season. But after another pre-season in the gym, there is a noticeable difference between the physiques of the two emerging ruckmen. Lynch also performed well as a forward option in the club's match simulation. With McEvoy ageing, it is unlikely that will Sam Mitchell opt for a solo ruck and Lynch is leading the race for that coveted back-up role. Keep him in mind for a bench spot in your team if he's named in Round 1.
Jack Bowes (GC) $450,900 DEF
The injury bug has struck the Suns, with the rebounding defender requiring shoulder surgery after trying to tackle Matt Rowell in a training drill. Bowes is expected to miss up to four months with his recovery. If you were planning on starting him, he's an obvious miss now, but it does open the door for Jack Lukosius ($438,400) or Oleg Markov ($412,400) to command a more dominant role in the back half. My bet would be Lukosius benefits more greatly than Markov, but the pair should both take the majority of the kick-outs and their scoring should increase about 10-20 points a game in Bowes' absence.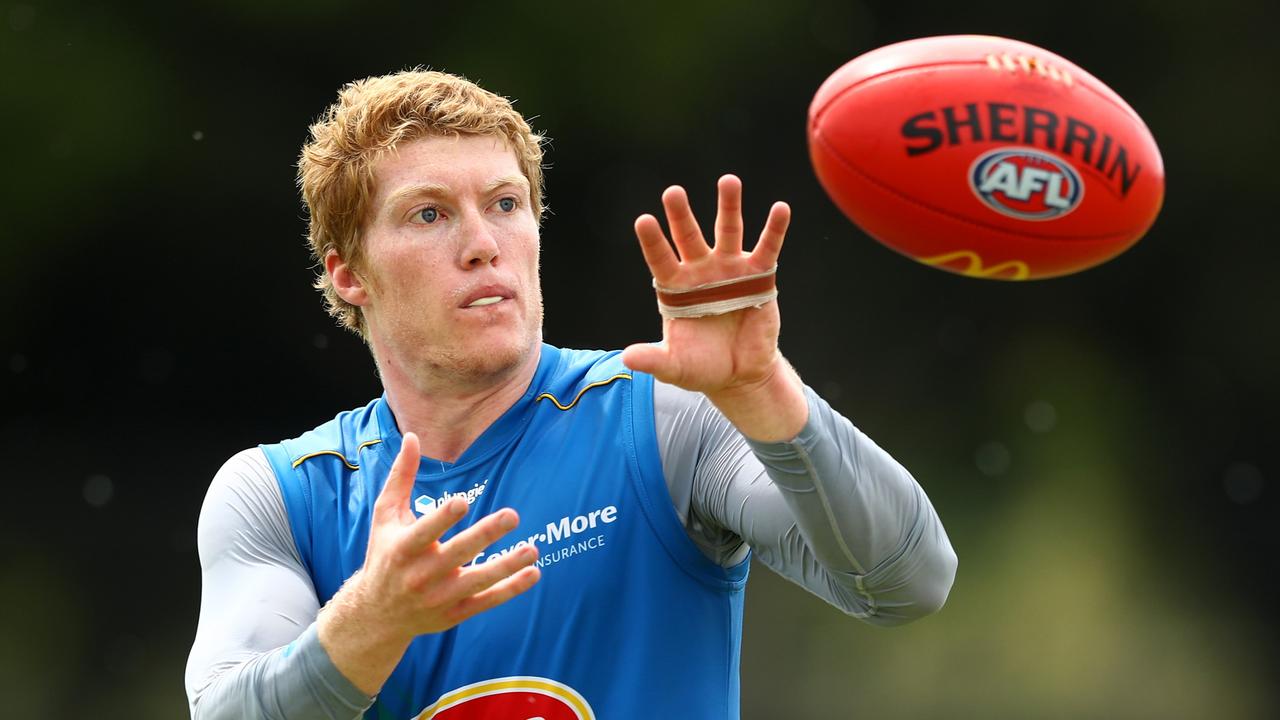 Matt Rowell is flying in his third AFL pre-season. Picture: Chris Hyde/Getty Images
Matt Rowell (GC) $342,900 MID
Rowell's career has been plagued with injury concerns so far, but the former No.1 draft pick is starting at an attractive price for a player with his huge talent. The midfielder has shed some kilos and is looking extremely lean going into 2022. I had the privilege of watching some Gold Coast training sessions in December, and not only was Rowell a standout during drills, he also led the side in all the running the group did. Going into his third season, Rowell's confidence in his body is hopefully back, and he should be primed for a traditional breakout year.
Jordan Dawson (Adel) $550,300 DEF
Dawson has been praised by Crows coach Matthew Nicks for his work over the pre-season. Get your bingo cards out and cross off "more midfield time" as Nicks also hinted that Dawson could be up for some onball rotations in 2022. Dawson dominated when he played as an inside midfielder for Sydney's NEAFL team and at $550k the possibility of a similar role at the Crows definitely grants him some more upside as a selection, but he may be better suited as an upgrade target through the season if all things align.
Cam Rayner is returning from ACL surgery. Picture: Josh Woning
Cam Rayner (Bris) $278,600 FWD
The 2021 season was supposed to all systems go for Rayner to finally show the talent we all know he has. Unfortunately, his season was over before it began after tearing his ACL. This year is already much brighter as Rayner has been ticking all the boxes and is primed for some midfield action. The talented 22-year-old is getting plenty of raps from his teammates about his strength and conditioning, with captain Dane Zorko revealing that Rayner has been playing through the midfield to increase his running capabilities and "he looks brilliant". At this price, I'm very tempted to take the punt on Rayner if he remains fit.
Paddy McCartin (Syd)
After a two-year hiatus McCartin has found himself on the Swans list. By all reports he has put in the time and effort to get his body right after being delisted by the Saints due to ongoing concussion issues. His price and position haven't been confirmed as yet, but expect to see him available for selection soon. McCartin may present as a cheap option if he remains fit. One to watch closely as he develops over the pre-season. St Kilda has also flagged a supplemental selection period recruit in SANFL tall Jack Hayes, who could help solve an early shortage of forward line rookies.
GWS forward alert
Giants coach Leon Cameron has said that he is willing to experiment with his forward line during Toby Greene's absence in the first five rounds. This is a big red flag for some Giants players we may be considering, particularly Tim Taranto ($529,700 MID/FWD) and value option Stephen Coniglio ($261,300, MID/FWD) who appear set to be used more inside the forward 50 and less in lucrative midfield roles.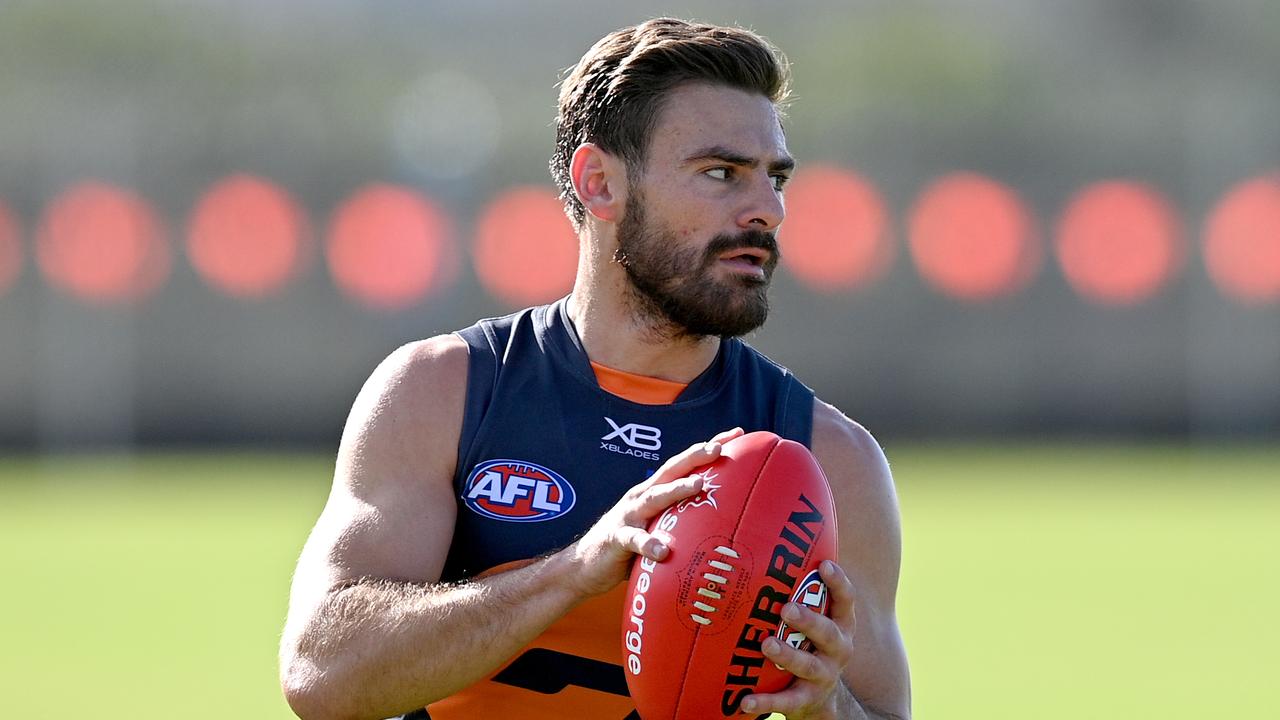 Stephen Coniglio is a potential KFC SuperCoach bargain. Picture: AAP Image/Dan Himbrechts
Cats go under the knife
Geelong has revealed that Gryan Miers ($337,000 FWD) and Jonathon Ceglar ($491,700 RUC) have had surgery after separate injuries during training. Miers does not yet have a timeline for his return to the Cats line-up, however, Chris Scott is confident Ceglar will make a quick recovery.
Will Brodie (Frem) $224,300 MID/FWD
News from The West Australian hyped up a match simulation performance from the former Gold Coast onballer. Brodie kicked two crucial goals during the match and seems to be pushing his case for an early season berth, providing some support for Andrew Brayshaw. Definitely one to keep an eye at this very attractive price point.
Are any of these players on your watch list? Who has caught your eyes this off-season? Don't hesitate to get involved with the wonderful KFC SuperCoach community and share your thoughts. The news cycle never sleeps as training ramps up over the coming weeks so make sure you stay on top of the latest news for your squads.
Originally published as KFC SuperCoach 2022: All the pre-season news and whispers