KFC SuperCoach 2022: Ambassador Heath Shaw has his say on Jordan De Goey's prospects
Jordan De Goey dominated the headlines over the summer — something Heath Shaw is no stranger to. But Shaw believes he is primed for a big KFC SuperCoach year.
Let's call it the Jordan De Goey dilemma.
This Collingwood matchwinner looked to have turned a corner at the back-end of last season, but an off-season incident saw him dominate the headlines for the wrong reasons – something I am no stranger to.
The off-field issues aside, this kid can play and score big.
Will this be the year where De Goey delivers on his potential?
And more importantly for KFC SuperCoaches, should we be picking him in 2022?
KFC SuperCoach Ambassador Heath Shaw has his say on Jordan De Goey, his former premiership teammate Scott Pendlebury and Collingwood father-son gun Nick Daicos.
IS DE GOEY IN LORD HEATH SHAW'S SIDE?
Yes, he is locked in.
I think for Jordy now, being back at the club at the pointy end of pre season (match play), it is easy to forget that he was in America doing a training camp. He's fit and he's flying.
He needs to stay on the park and get his body right but for $460k, on his day he is an elite midfielder.
The consistency part he probably hasn't nailed down that so far but he's so dangerous – and he's just as dangerous resting forward — which I have seen first hand.
He definitely has a lot of upside and if he can tick that consistency box, he can be a really big scorer this year.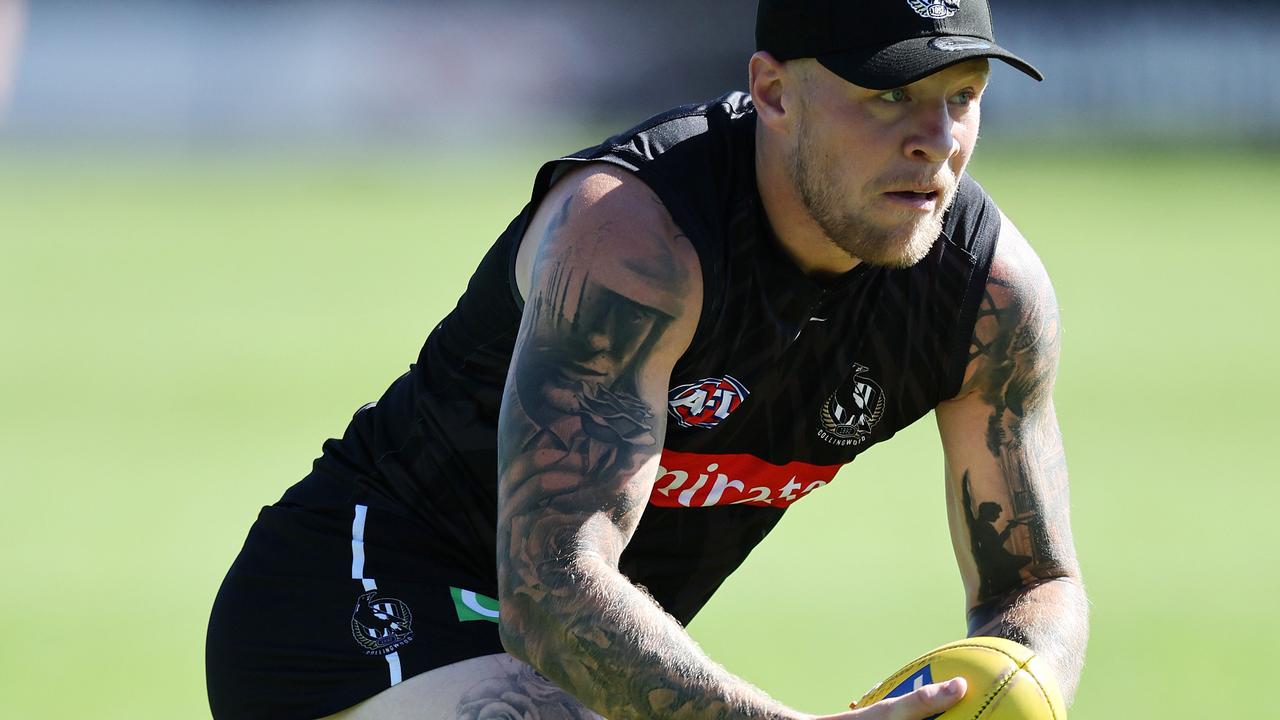 Jordan De Goey is fit and firing, says Heath Shaw. Picture: Michael Klein
CAN WE TRUST HIM?
He's certainly putting his resume forward to join the rat pack, that's for sure.
It took me a few goes to realise what you can and can't do on and off the field.
But at the end of the day, it's always good for KFC SuperCoach when you have your suspensions in the off-season, rather than during the season.
We've seen that with one of my mates, Toby Greene.
WHAT WILL HIS ROLE BE?
He will definitely spend a lot of time in the midfield. That's part of the reason why you go on a training camp – so you can get fit to go into the midfield. No-one wants to be stuck on the half-forward flank, let's be honest.
I can see him playing 75-80 per cent mid, resting up forward because he is so dangerous, you may as well leave him on the ground the whole time rather than benching him.
The pre-season games will shed light on his role and the thinking from the Magpies coaching staff.
Jordan De Goey training in the states before his off-field indescretion. Picture: @johnnylouch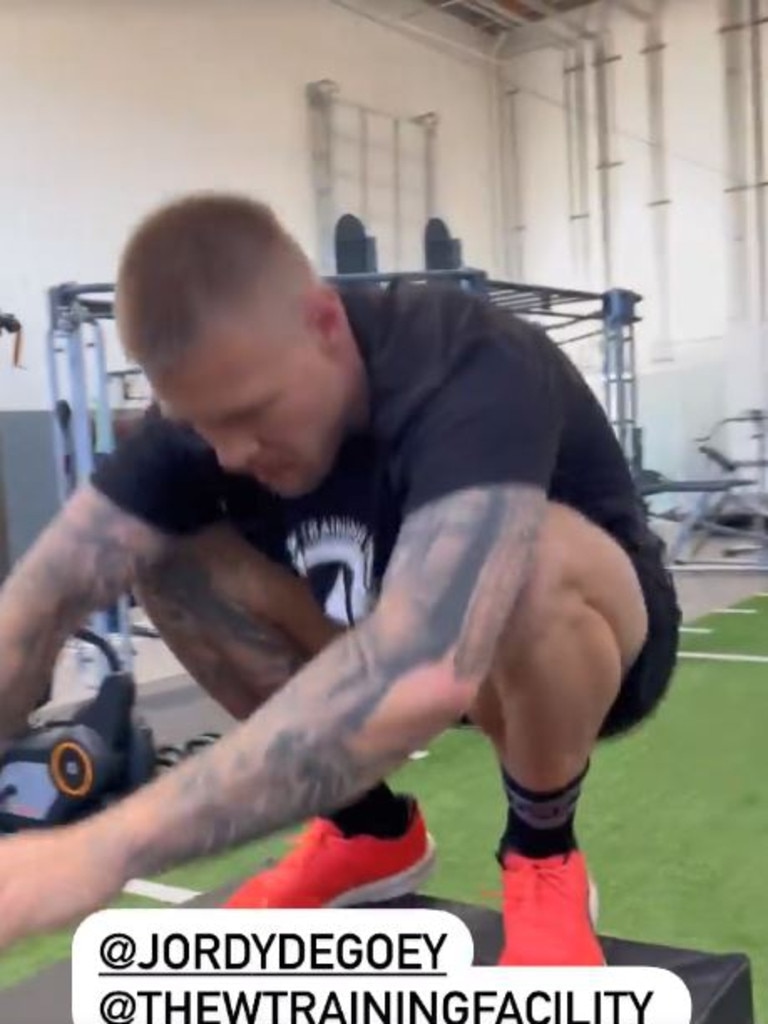 Picture: @johnnylouch
WHAT ABOUT PENDLEBURY IF HE BECOMES A DEF/MID AFTER ROUND 6?
From what we've heard, Pendles is going to be doing the back-mid split.
The question is how much time he plays off halfback, but he's probably a bargain for a defender as he will still spend some time in the midfield.
Midfielders like him will naturally find the ball wherever they are. It will be a good solid price if you want him
We know what Pendles is like – he hasn't had two bad games in a row, let alone a bad season for his whole career, let alone a season
And midfielders always say it is easy to get a kick off the halfback flank.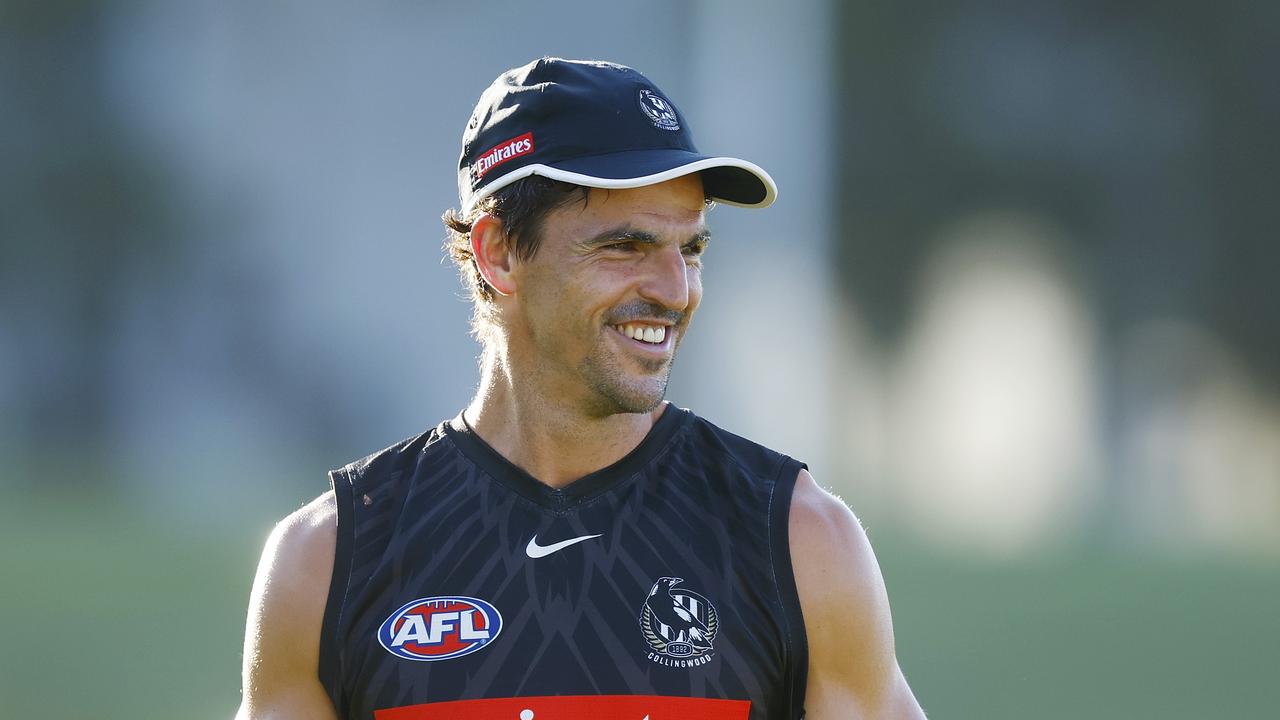 Scott Pendlebury shapes as bargain if he becomes a defender in KFC SuperCoach. Picture: Mike Owen/Getty Images
But nah, they'd prefer to stay in the midfield – half-back flankers don't get paid as well as midfielders, or recognised as much.
It will be interesting to see him back there, I think it is a good move. He can always go into the midfield when they need him.
On the high halfback using the ball going forward, along with a few cheapies, I can see him getting a fair bit of the Sherrin.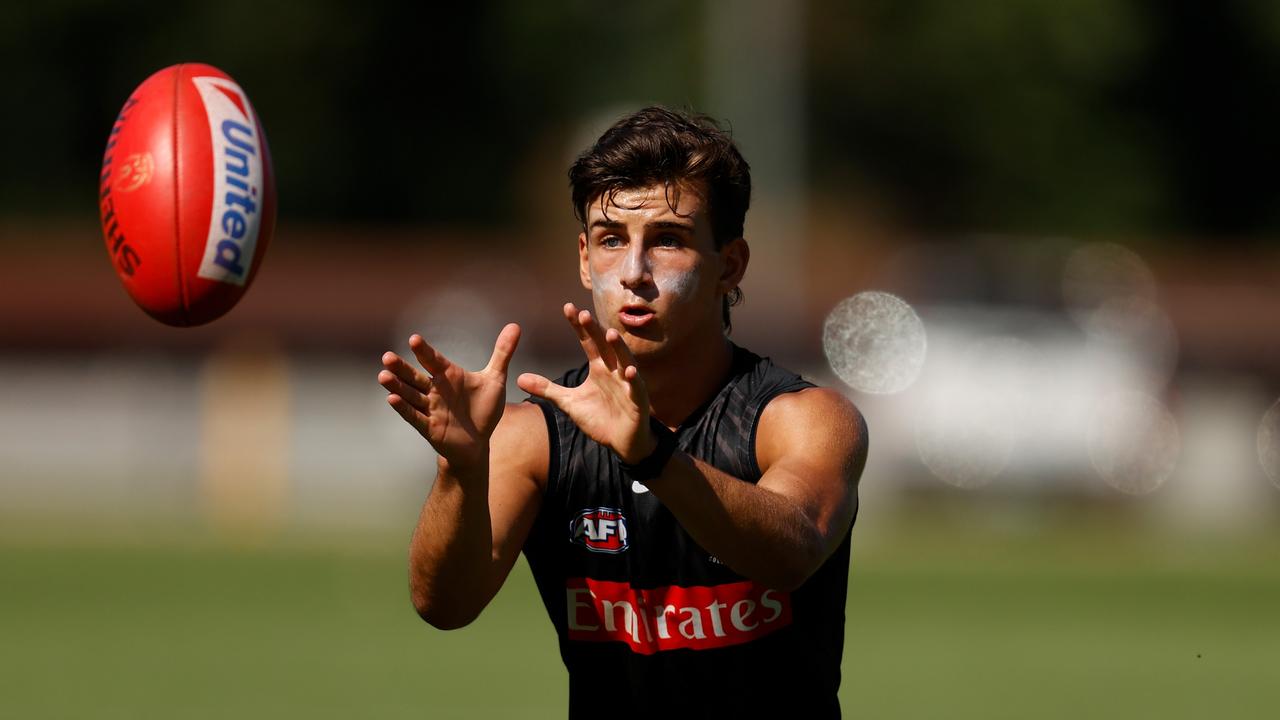 Magpies father-son Nick Daicos is one of the most popular rookies. Picture: Getty Images
WHAT DO YOU WANT TO SEE OUT OF NICK DAICOS THIS PRE-SEASON, AND WILL YOU BE PICKING HIM?
You want to see him get his hands on the ball and see what he looks like at the level. There's no doubt he's a really good player, but when you're playing under-18s it is still a step up to playing AFL.
I was hesitant early on to pick him as a I thought he might play half-forward and a bit in the midfield – a role that can make KFC SuperCoach scoring tough for a young player.
As good as he may be as a player, if your team isn't going as well and the ball is not down there, you are relying on everything up the field.
Hearing he may be played across halfback and change over with Pendles, made me more comfortable putting him in my team.
Elite skills and decision making are the reason he is rated so highly that is gold for KFC SuperCoaches.
Originally published as KFC SuperCoach 2022: Ambassador Heath Shaw has his say on Jordan De Goey's prospects