KFC SuperCoach 2022: Round 11 trade guide
How do you get the biggest score this week while preparing your team for DPP changes and the byes? See what moves our experts are making plus the bargains of the week.
Don't trade this week with only your round 11 match-ups in mind.
We need to be looking at least two weeks ahead – and as many as four.
After round 11 a new round of position changes will be activated in KFC SuperCoach, with guns including Marcus Bontempelli and Bailey Smith set to gain MID/FWD status.
When filling the final premium spots in your team, you might need to save some spots in your forward line.
And that's while keeping one eye on the bye rounds, which start in round 12.
How are our experts juggling their trades this round? Scroll down to find out plus this week's best bargains.
AL PATON
OUT: Nic Martin
IN: Darcy Cameron
My original plan was to not trade at all this week, but I can't help myself. Martin has been one of the buys of the season after starting at $102k but he's now starting to bleed cash and has a Break Even of 116 entering an away clash against Port Adelaide after scores of 59 and 49 in his past two games.
In a perfect world I would jump straight from Martin to Bailey Smith but I don't have the funds to do that in one trade, and it would leave me in a massive hole in round 13 when I already have a host of players unavailable.
Cameron is a short-term play. He allows me to get maximum value out of Martin, provides strong cover across the first two bye rounds as a FWD/RUC, then I can trade him out at about $500k at round 14, turning him into one of the long list of Dogs forwards coming off their bye. That's the plan, anyway.
The other move I'm strongly considering – especially if Jacob Wehr doesn't keep his spot in the GWS team this week – is cashing in Sam De Koning early to pick up Luke Cleary, who could be the best dowgrade we'll get in defence for a while.
DPP WATCH: STARS SET FOR NEW POSITIONS AT ROUND 12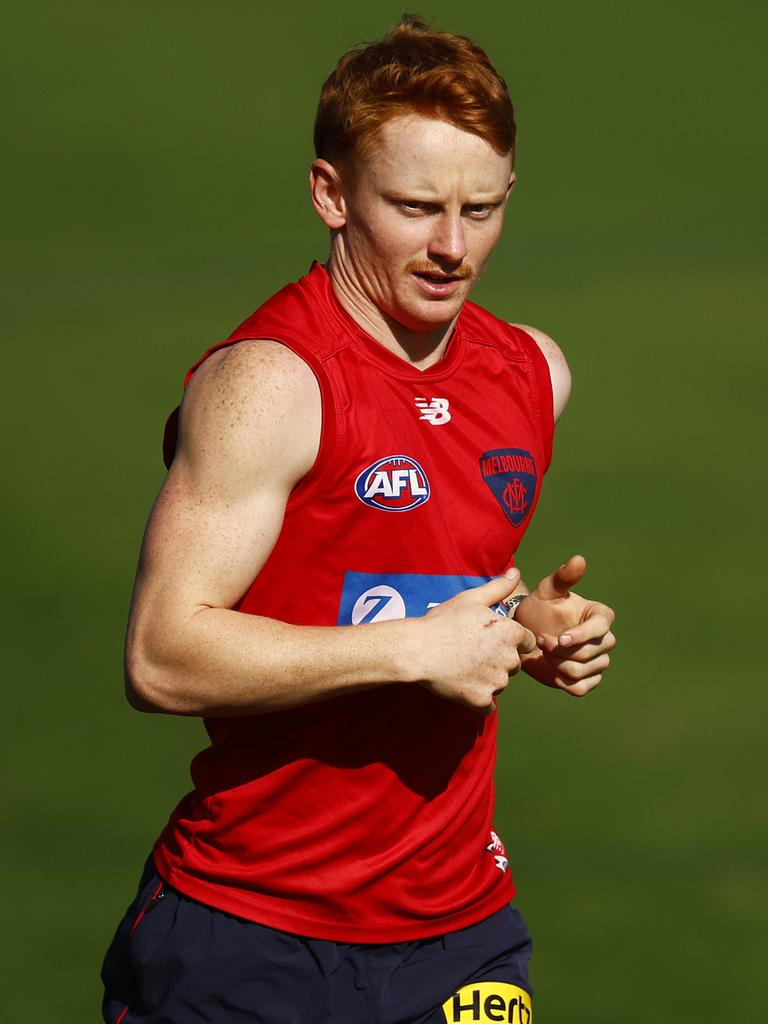 Jake Bowey still hasn't played in a loss. Picture: Daniel Pockett/Getty Images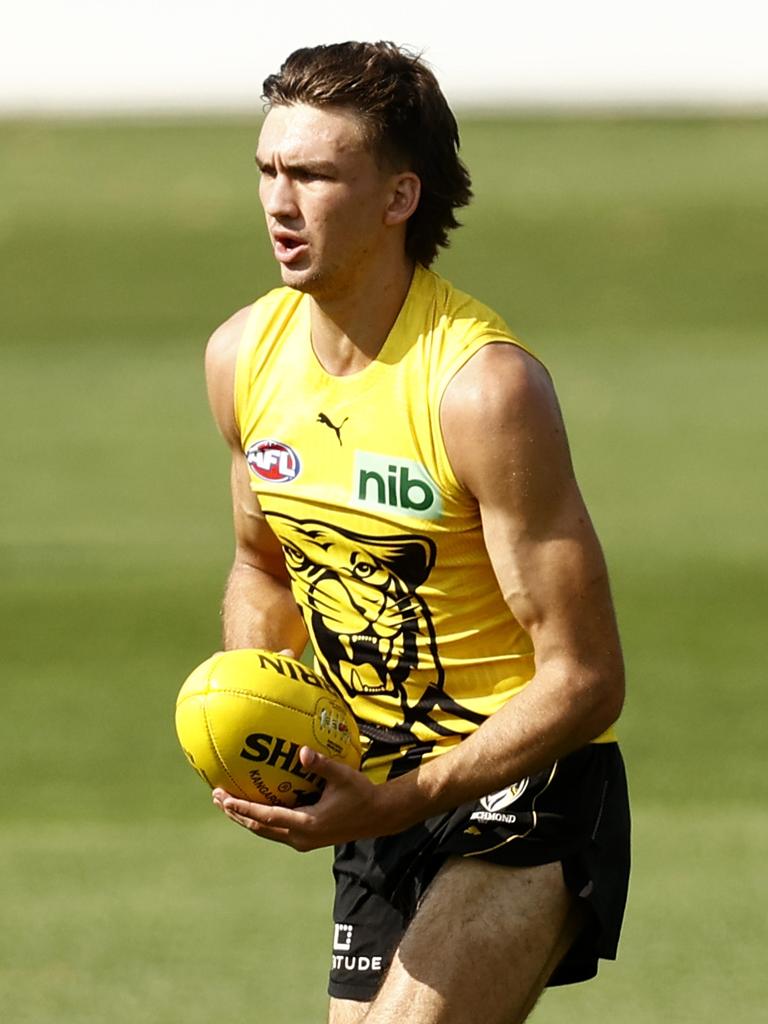 Josh Gibcus and the Tigers have a bye in round 12. Picture: Darrian Traynor/Getty Images
TIM MICHELL
OUT: Jake Bowey and Josh Gibcus
IN: Bailey Smith and Luke Cleary
I was hoping Jake Bowey could make it to his round 14 bye, but scores of 63, 49, 77 and 41 in the past month have shown he won't. He's just going to lose too much value between now and then, and the scoring isn't there. With that in mind, he becomes Luke Cleary this week, who has made a promising start to his career with the Bulldogs with two scores above 60. I know he might go out soon when a few stars return, but Bevo has shown for years he will back draftees (younger and mature-age) if they're playing well.
If you've read this week's DPP update, you'll know Bailey Smith is a strong chance to gain MID/FWD status before round 12. That, plus a match-up with West Coast this week, is why I need Bazlenka. Josh Gibcus is the player I'm likely to sacrifice as he has a round 12 bye. Nic Martin is the other player I could trade but I still think he has decent scoring in him – not many players can rack up 14 disposals in a quarter, as he did against Richmond. The issue here is I might be in some trouble in round 13, but I think Smith will be worth it.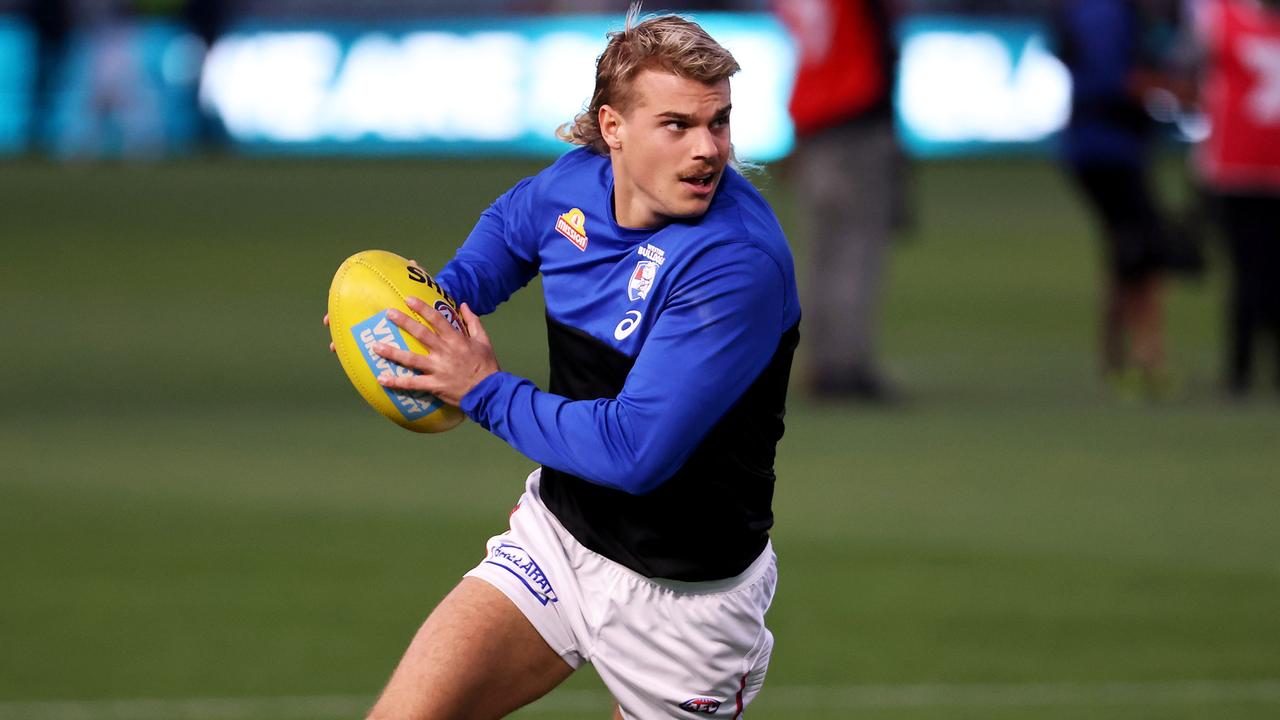 Bailey Smith is likely to gain DPP status. Picture: James Elsby/AFL Photos via Getty Images
DAN BATTEN
OUT: Nic Martin and Sam De Koning
IN: MarcusBontempelli and Luke Cleary
Two more Bulldogs ahead of a concerning round 13 bye is a risk, but Marcus Bontempelli against a deflated Eagles side is too good to resist.
With dual position status all but confirmed, The Bont will be my F1 after this weekend and it'll be a tough watch if I don't grab him with a monster sore looming.
The only downside is fielding a guy like Corey Durdin in the forward line for a week, however, he has had some promising performances of late.
Rookie defender Luke Cleary looks to have solid job security – I am writing this before team announcements – and the word from coach Luke Beveridge post-game was extremely positive about the two-game Bulldog, whose tidy ball-use at junior level has translated to the top flight.
Cooper Stephens is my back-up option if Cleary is dropped, with Patrick Dangerfield's stint on the sidelines hopefully giving the third-year midfielder greater opportunity.
Bargain trade targets for round 11
Cash generation makes for a great KFC SuperCoach.
Every KFC SuperCoach knows that – or at least they should.
But every year, almost every side encounters form, injury, suspension and other issues which mean we are forced to settle rather than grabbing every $600k star.
Every coach can tell you Jack Macrae is a must-have in midfield and that Tom Stewart is going to be one of the top-ranked defenders come season's end.
But the trick to great KFC SuperCoaching is recognising when players are at their lowest price point, rather than paying the big dollars.
With cash reserves running dry for many teams and popular rookies such as Paddy McCartin and Sam De Koning still making money, finding a way to the top-priced stars during the byes might be tough.
And it's why considering a bargain or two might be the cut-price way to finish your team.
We've rated some of the best mid-season fallen premiums you should consider – both this week and during the byes.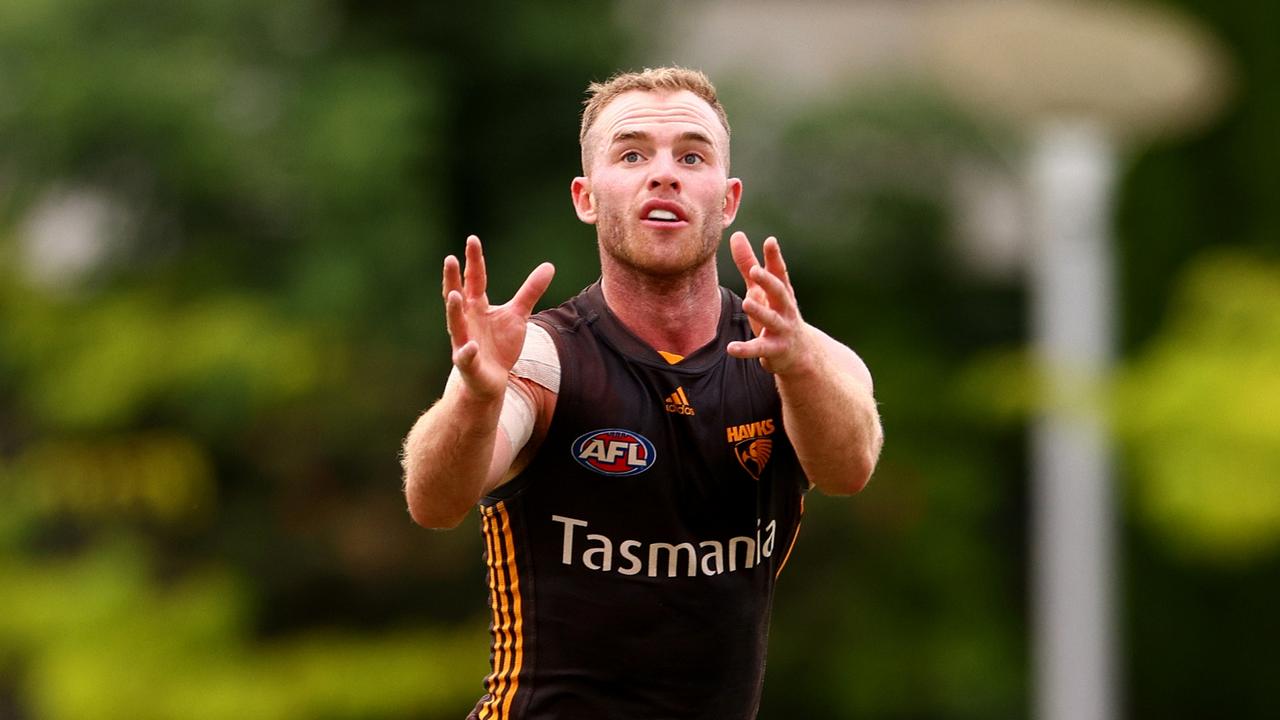 Tom Mitchell is available for a bargain price in KFC SuperCoach. Picture: Jonathan DiMaggio/Getty Images
Tom Mitchell $498,500 MID
Sam Mitchell promised a "more vibrant" Tom Mitchell in round 10 – and the Brownlow medallist didn't disappoint. Playing against one of the best midfields in the competition, he returned from a week off with a season-high 36 disposals, 20 contested possessions, seven tackles and 129 KFC SuperCoach points. Mitchell still dropped $28,200 and is under $500k for the first time since 2016. An average of 95.7 over the first 10 rounds doesn't scream "pick me" but we know Mitchell is better than that, and S. Mitchell gave an insight why last week: "Normally, he's running around like a lunatic and always doing extras, but he was just struggling with fatigue and trying to get through week-to-week, so it was a good idea to give him that circuit-breaker. We just had a meeting around planning around centre bounces and he's up there presenting and the energy in him has already changed, so I'm really hopeful he'll put in a strong performance this week." With youngsters like Josh Ward, who took a lot of the centre bounce action early in the season, back in the VFL, the stage is set for a big second half of 2022.
AL SAYS: It would take guts to fill one of your final midfield spots with Mitchell over one of the other popular uber premiums, but bargains like this don't come along every day. With a Break Even of 125 you could have another look at him next week before committing – but he's only $120k jump from Nic Martin right now. Round 14 bye is handy, too.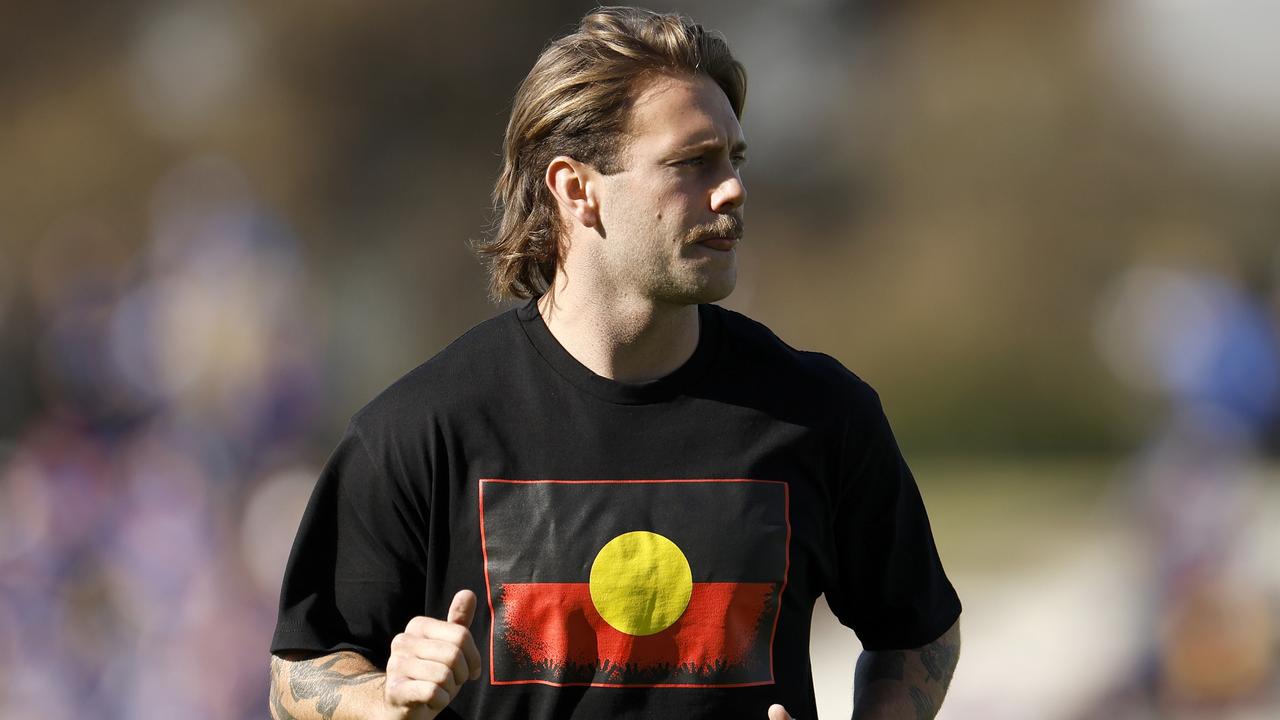 Caleb Daniel is cheap in KFC SuperCoach. Picture: Jonathan DiMaggio/AFL Photos
Caleb Daniel $457,800 DEF
For so long the No. 1 KFC SuperCoach scorer in the Dogs' defence, Daniel's mantle has been taken by Bailey Dale this season. But, there have been signs of life from Daniel in the past two weeks after four scores of 71 or below to Round 8. Available for under $470k, he posted 111 against Collingwood in Round 9 from 34 disposals, which included three kick-ins. He was quieter against the Suns in Ballarat, but it was a game where only Jack Macrae and Bailey Smith racked up big numbers. Ideally, you'd wait until after Western Bulldogs' Round 13 bye and jump on.
TIM'S VERDICT: If you need a bargain F6, he's a great shout. Despite those low scores in the first eight rounds, Daniel also posted four scores of 103 or above.
Mitch Duncan $442,300 FWD/MID
Playing in a new role at halfback, Duncan has performed well in the past three weeks without shooting the lights out. He had 19 disposals on Saturday against Port Adelaide with an efficiency of close to 80 per cent. One of Duncan's great strengths has always been his elite kicking efficiency. Duncan would have featured in most KFC SuperCoach teams if he had been fit for Round 1 and was widely expected to be a top-two forward alongside Josh Dunkley. Instead, he's going to be available for less than $450k.
TIM SAYS: Really like the thinking if you need a POD, but my concern is Tom Stewart is still clearly the No. 1 man coming out of the backline. And it's not like there's a shortage of good forward options with several big guns a chance to gain DPP next round too.
Cameron Guthrie $489,700 MID
Guthrie returned to his 2020 KFC SuperCoach form against Port Adelaide with 38 disposals and 124 points in an important home win for the Cats. The Geelong on-baller had appeared to have bottomed out at $494k before the weekend, $120k less than his starting price of $616k. But he is even cheaper than that this week despite his best total of the season on Saturday. Guthrie averaged 113 last year but has only bettered that tally twice the season. Still, he certainly has a recent KFC SuperCoach scoring pedigree to draw on.
TIM SAYS: This would be a serious risk, but we can't all afford the Touk Millers and Jack Macraes of the world. Guthrie is one of the best – if not the best – midfielder available for less than $500k. Map out how you want your finishing midfield to look before taking the plunge as eight spots get chewed up quickly with so many big guns.
Is now the right time to grab Jordan De Goey in KFC SuperCoach? Picture: Darrian Traynor/Getty Images
Jordan De Goey $414,400 FWD/MID
KFC SuperCoach is all about jumping on at the right time and maybe this is it for De Goey. The star Magpie was shaping as a real contender to be a top-six forward in the opening month of the campaign but dropped off with scores of 76, 60, 74, 77 and 82 between rounds 6-10. That caused his price to drop from more than $480k to $414k but with a Break Even of 85 next week against the Blues, this is as cheap as De Goey likely to get. A breakout score feels close – he kicked 0.2 against the Dockers – and we know he roared home in the second half of last season. It's a huge risk, but few KFC SuperCoaches prosper by playing it safe all season.
TIM SAYS: I would be lying if I said I hadn't thought about this. I want to see De Goey dominate a game before jumping on and it feels like he's threatening to do that most weeks. If he gets any closer to $400k I might just jump on and ride the rollercoaster.
Tom Hawkins $453,800 FWD
There comes a point in almost every season where Hawkins hits a price too good to pass up. From Round 16 last year, Hawkins posted five tons, a great outcome for those who jumped on at $486k. Geelong takes on Adelaide and Western Bulldogs before their bye. After that it's the struggling Eagles, Richmond and North Melbourne in three rounds, a period where Hawkins could rack up huge KFC SuperCoach points. The ceiling is certainly there – he scored 108 or more four times to Round 9.
TIM SAYS: Hawkins might be one of the best options on this list and at a very appealing price too. As with any key forward you have to be prepared for a 50 or less every now and then, but Hawkins is so consistent he rarely has the off weeks which make other key forwards a non-factor in KFC SuperCoach. Strongly consider after his bye.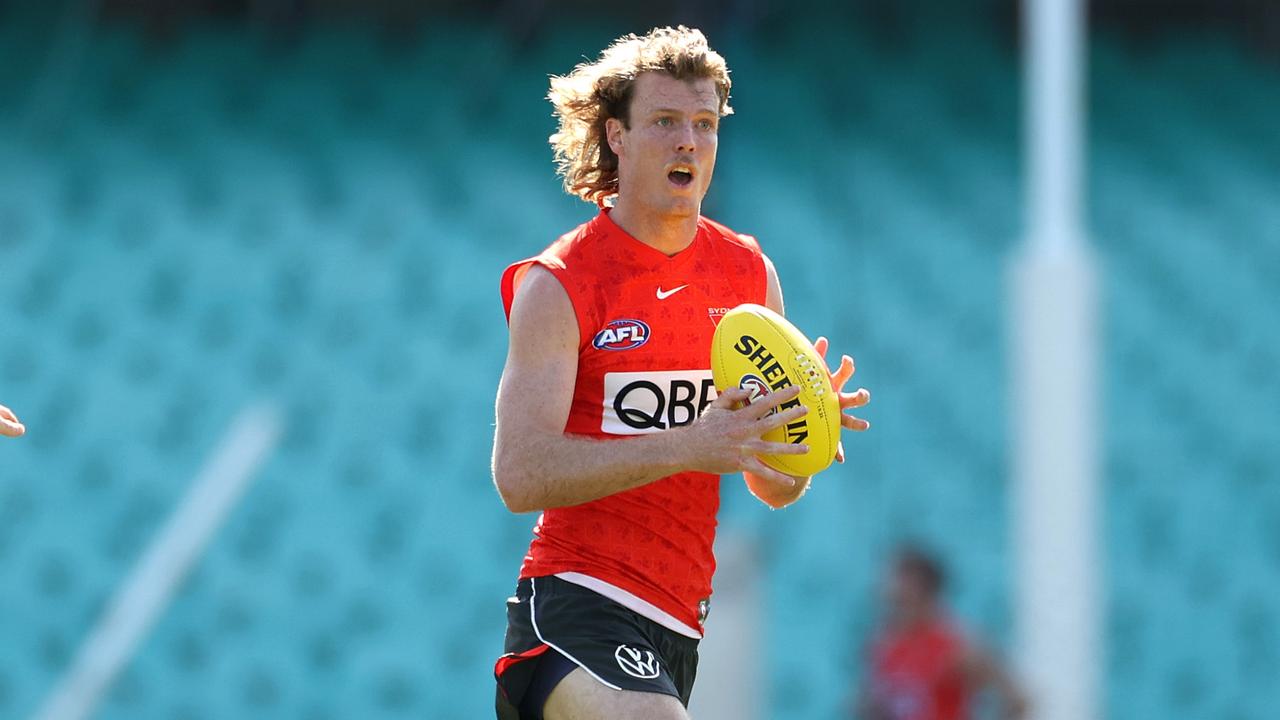 Nick Blakey took nine kick-ins against the Blues. Picture: Phil Hillyard
Nick Blakey $472,500 DEF
On Friday night, long-time Sydney kick-in king Jake Lloyd restarted play after a Carlton behind just once. Blakey, on the other hand, took nine, playing on with all of them. As a result, the 22-year-old posted his third KFC SuperCoach on the trot, on the back of 21 disposals, seven rebound-50s, five intercepts and two contested marks. His price has risen about $30k from last week but, given the role, and the way the Swans now like to get the ball in his hands, Blakey is a sub-$500k defender to consider.
PHANTOM SAYS: I think he's just a touch too expensive now. It won't cost you much more to get to Saint Jack Sinclair – the fourth-ranked defender leading into Round 10.
Isaac Heeney $483,300 FWD/MID
After averaging 122 KFC SuperCoach points in the opening five rounds, the Sydney star has now failed to reach three figures in four of his past five matches. And in Round 7, he just made it, finishing with 103 against the Lions. Heeney was back in the centre bounce mix on Friday night, tallying a team-high 15 contested possessions and seven clearances. He didn't hit the scoreboard, however, and his price will fall below $490k ahead of Round 11.
PHANTOM SAYS: Depending on what happens with the next round of DPP additions, non-owners should keep Heeney right in their post-bye upgrade plans.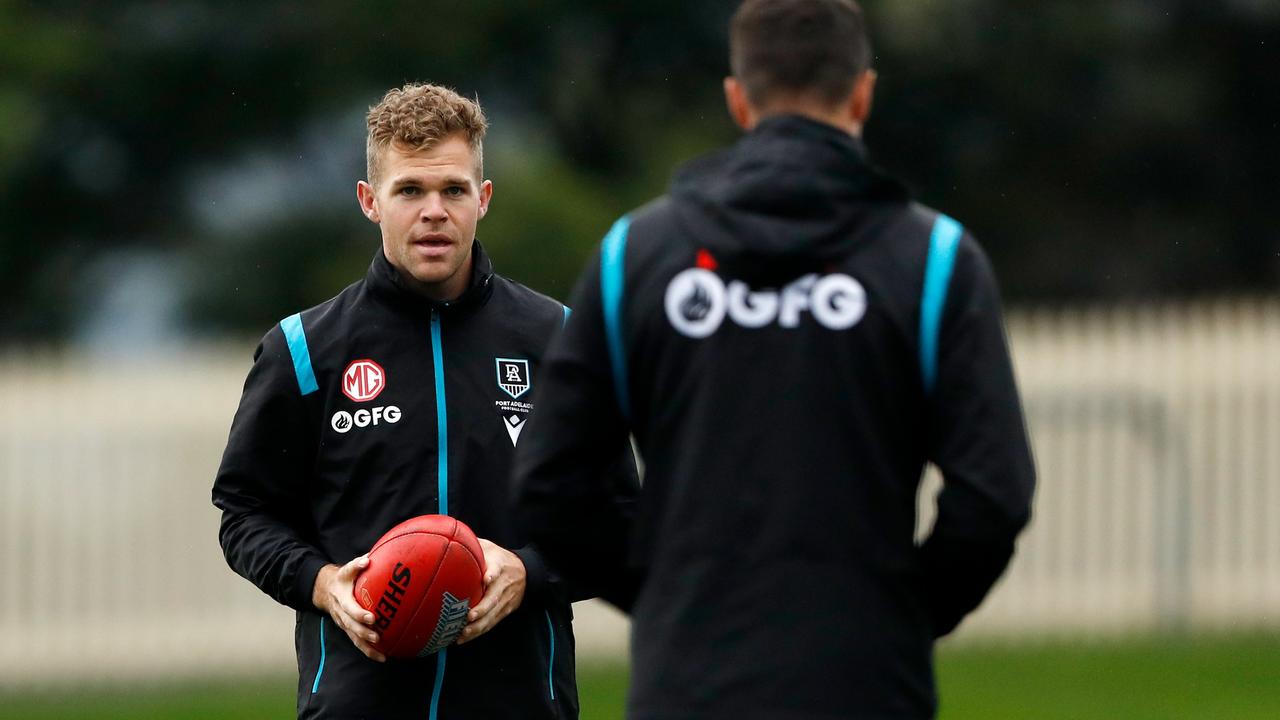 Dan Houston scored 139 KFC SuperCoach points in Round 10. Picture: Dylan Burns/AFL Photos
Dan Houston $515,200 DEF/MID
Despite averaging 102 KFC SuperCoach points in the first nine matches of the season, and recording 30 disposals, 11 marks and 139 points against the Cats on Saturday, Houston is still be available for around $515k this week. The Port Adelaide star has a very KFC SuperCoach-friendly role, playing further up the ground, but still remaining outside the contest, as the Power utilise his kicking going forward.
PHANTOM SAYS: Climbing into the top-six in defence but the round 12 bye makes it hard. Still, he'll be a good buy ahead of round 13.
Aaron Hall $511,300 DEF
If you want ceiling, however, keep an eye on Hall's return to the Kangaroos side. Coach David Noble said "he's a sneaky chance" to return from a hamstring injury before the bye. Sure, the latest injury – which occurred early in Round 5 – brings even more doubt about his durability but with Jack Ziebell settling forward, there's not a lot of doubt about his scoring potential in the role across halfback.
PHANTOM SAYS: You'd want to see him back in action before committing, but he's likely to be available for less than $500k very soon.
Caleb Serong $479,900 MID
The young Docker was a popular pre-season breakout pick, after a strong finish to 2021. But, thanks to a knee injury, he never really got going early this year. Until now. Serong has posted back-to-back KFC SuperCoach tons, after recording a combined 53 disposals, 27 contested possessions, 23 tackles and 12 clearances in the past two matches.
PHANTOM SAYS: Ideally, you target the big guns in the midfield – those players right in the top-eight mix. But Serong has the potential to be a more-than-handy M8 for the run home if you're struggling for cash.
ROOKIE WATCH
Luke Cleary, $117,300 DEF
Cleary came into the Bulldogs side as a fringe player and two promising performances has strengthened his job security, posting scores of 61 and 75 in his first two matches. Coach Luke Beveridge gave him a wrap post-game, saying: "To see Luke play the way he did today, he had a really good game." That should be enough to convince you he is worth bringing in ahead of the byes — especially with the dearth of rookie defenders. Cleary was drafted as a 19-year-old, meaning he has an extra season under his belt than most draftees, and was noted for his ball-use coming through the ranks.
DAN SAYS: An ideal defensive downgrade option. What is not so ideal is his round 13 bye, but you'd be hard pressed to pass on him.
Cooper Stephens $123,900 MID
Stephens was a late in for the Cats and had 16 disposals to back up his 19 on debut two weeks earlier. On the bubble with a Break Even of -57 and a projected price rise next week of more than $50,000.
AL SAYS: … that's if he stays in the team. Looks a very likely type and the Cats need fresh blood, but we've been saying that for a while. Chris Scott trust issues probably rule him out.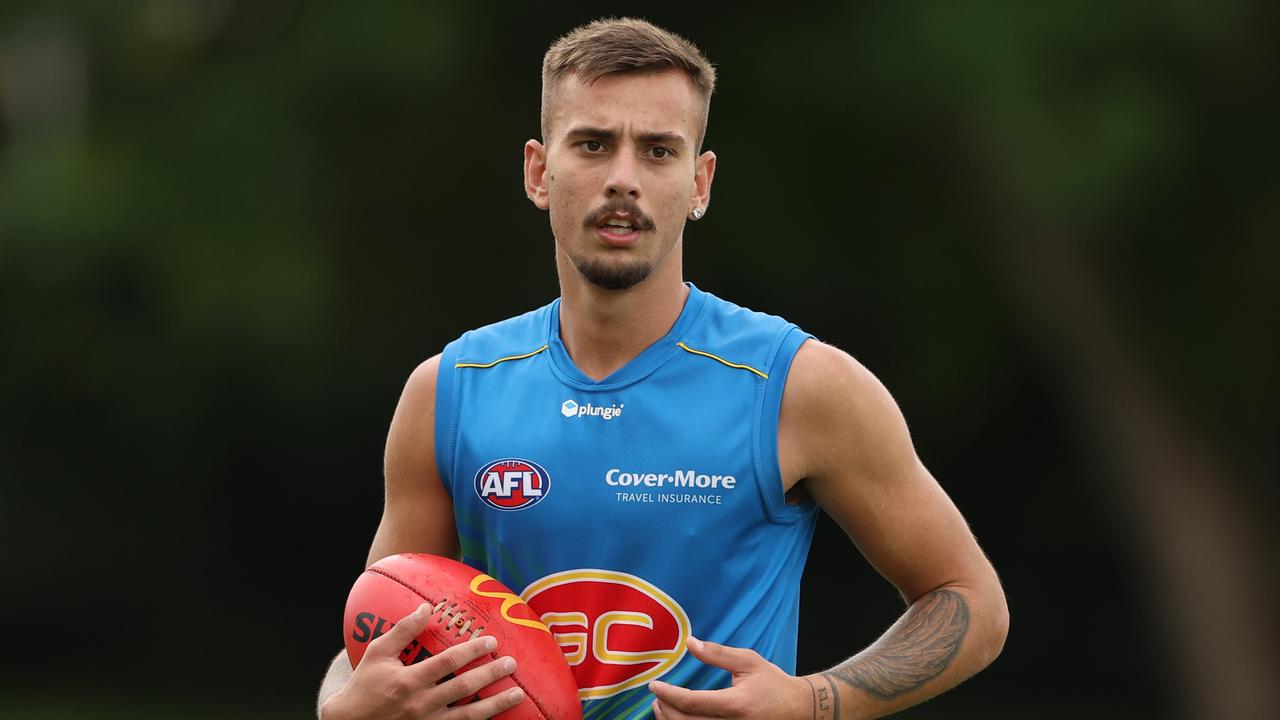 Joel Jeffrey is about to play his third game for the season. Picture: Chris Hyde/AFL Photos/via Getty Images
Joel Jeffrey $127,400 FWD
Five goals straight against the Bulldogs and 95 KFC SuperCoach points in game two is enough to make us sit up and take notice. But the Gold Coast Academy product scored 25 the week before and averaged 26 in four games last year
AL SAYS: Remember Malcolm Rosas? The Suns are playing well right now but young forwards are always a risky proposition. Wouldn't be my first choice but if you need a forward you could consider him.
Sam Butler $117,300 MID/FWD
The brother of Saint Dan Butler provided a spark up forward for the Hawks in Launceston, booting two goals. Should keep his spot after the upset win and has the final bye in round 14.
AL SAYS: Might work for bye structures especially with dual-position status but scoring will be very limited – he scored just 18 on debut against the Tigers before posting 49 points on Sunday. But 19,000 coaches traded in Buku Khamis last week and he scored just 12 points, so Butler couldn't do much worse!
Jesse Motlop $117,300 FWD
Has looked lively up forward in a high-scoring Blues outfit, kicking a goal in each of his first two matches. But despite recording a reasonable stat line – 12 disposals against the Swans – he has scored just 34 and 40.
AL SAYS: Carlton has a bye next week and even if you are desperate to get extra numbers on field for rounds 13 and 14 those scores won't make a lot of difference to your overall total. Pass.
Originally published as KFC SuperCoach 2022: Round 11 trade guide