KFC SuperCoach 2022: The Phantom's Round 9 trade advice and burning questions
In the absence of Brodie Grundy, Darcy Cameron has posted back-to-back KFC SuperCoach tons. But is it a trap? The Phantom answers all the burning questions.
As the KFC SuperCoach season rolls on, the bye rounds get closer.
But there are plenty of burning questions to deal with before we, well, burn after reading our Round 12 scores.
Let's go.
Stream every match of every round of the 2022 Toyota AFL Premiership Season Live & Ad-Break Free In-Play on Kayo. New to Kayo? Try 14-Days Free Now >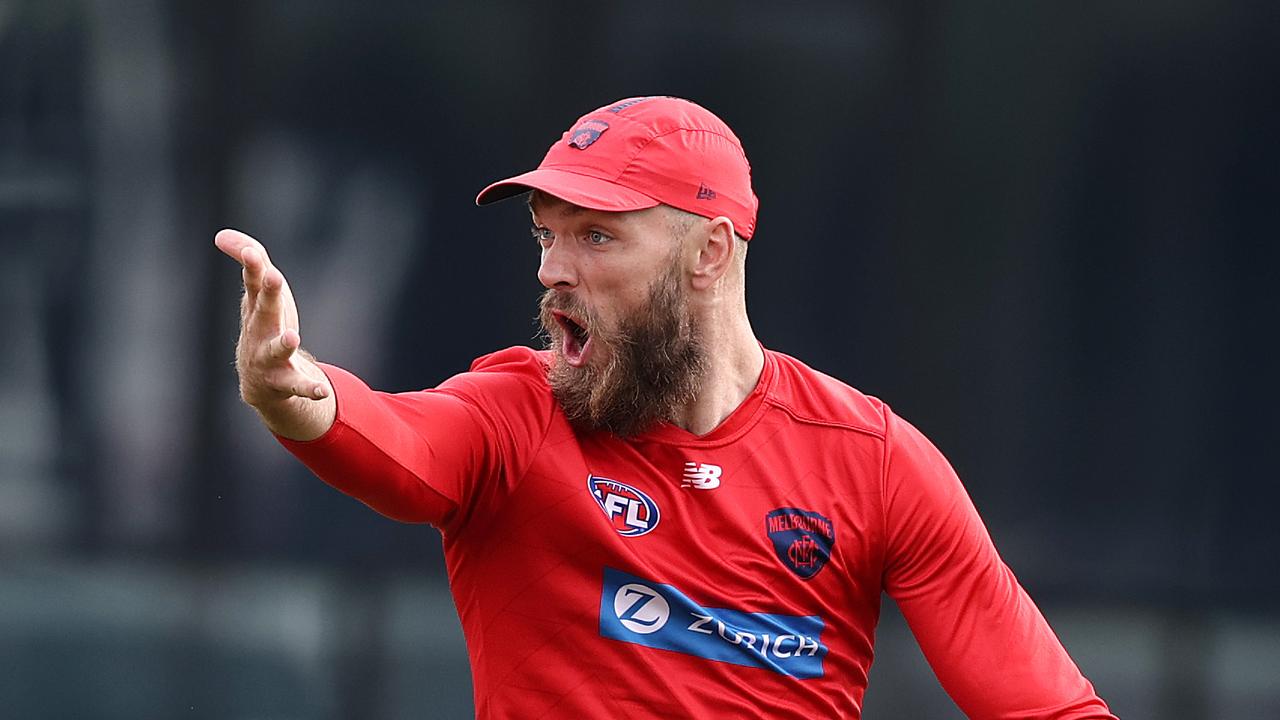 Max Gawn is in some doubt for Round 9. Picture: Michael Klein
Will Max Gawn play?
It's the question on the lips of the 80,000 KFC SuperCoaches who own the star big man, as well as everyone else who doesn't.
Gawn hurt his knee in a collision with Saint Paddy Ryder late in the first half on Sunday, and played predominantly as a forward after half-time.
The No. 1 KFC SuperCoach ruckman attended a season-low 40 ruck contests in Round 8 and finished with 82 points – his lowest tally for the year – as young star Luke Jackson took over in the second half.
He went for scans on Monday and a trip to Perth to take on the struggling Eagles awaits this weekend. The following week, the Demons face North Melbourne.
It all sounds ominous, but the man himself doesn't seem that worried.
"I've woken up really good today," Gawn told reporters as he went in for scans.
"I didn't want to do this (have a scan), but they (the club) said go in and make sure.
"I played out a half, so I'm pretty confident."
It goes without saying but there's no way you trade him if he misses.
But it does make things interesting for non-owners.
I am one, and I went back-and-forth last week about whether to bring Gawn in, or continue to upgrade elsewhere.
After young Port Adelaide ruckman Sam Hayes tallied 14 hitouts-to-advantage – the equal-second-most for the round – and 98 KFC SuperCoach points, I went ahead with the Clayton Oliver trade.
This knock to the knee, regardless of whether he misses or not, means non-owners should continue to upgrade elsewhere, and back someone like Hayes in on-field, until the Melbourne skipper is at full flight again.
ROUND 9 TRADE GUIDE: BEST ROOKIE OPTIONS, MORE BYES ADVICE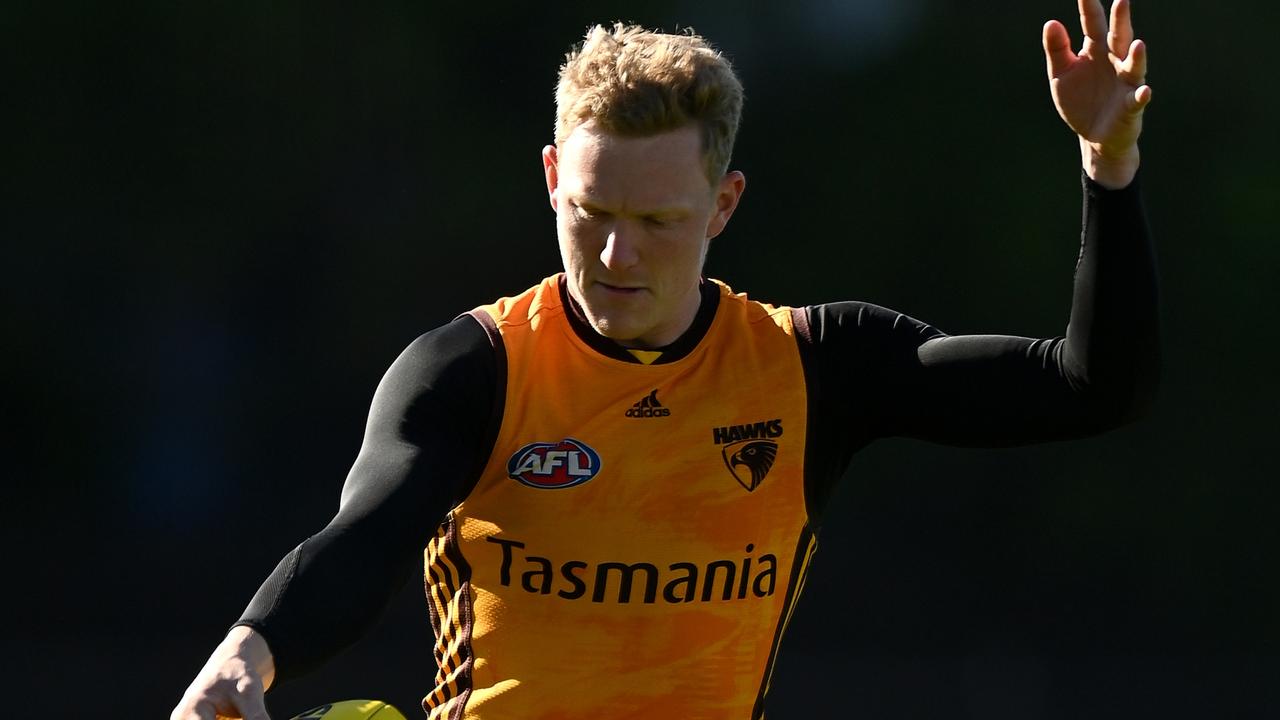 James Sicily is flying in KFC SuperCoach. Picture: Quinn Rooney/Getty Images
So which premiums do we bring in then - should we be worried about the byes?
Worried? Nah.
You should be keeps-you-up-at-night petrified.
Don't lie, I know KFC SuperCoach keeps you up at night.
OK, it's probably somewhere in between worried and petrified. And the good thing is, if you haven't thought about Rounds 12-14, when six teams share a bye each week, there's still time to adjust.
Every trade you make now – and last week – should be done with the byes in mind.
It means targeting Round 14 bye players – those from Brisbane Collingwood, Fremantle, Hawthorn, Melbourne and North Melbourne – is probably the way to go.
You will get them for the next five rounds and then by the time they miss, you will be adding premiums coming off the Round 12 and 13 bye. The important thing is balance.
Think an underpriced Andy Brayshaw, Oliver and Christian Petracca in the midfield.
Don't think Tom Mitchell. I don't have time to answer the 'what's happening there' question this week.
James Sicily and Jack Crisp – two near top-eight certainties – if you don't have them in defence, as well as new DPPs Dayne Zorko and Scott Pendlebury.
For me, it's Brayshaw this week. He's the sixth-ranked KFC SuperCoach midfielder in the competition, boasts a scoring ceiling as high as any player – he has a 190 and 189 in his past 11 matches - and is available for $570k, $14k less than his starting price.
But his price could remain steady this week, if you can't commit, given the 77-point score, on the back of nine clangers and a season-low kicking efficiency, is still in his three-round rolling average.
Which of the two veterans can we trust more – Zorko or Pendlebury?
When talking trust, I can't say Pendlebury quick enough. Forget his almost-unrivalled KFC SuperCoach consistency as a midfielder, the Collingwood skipper has posted scores of 87, 105, 124, 110, 98, 109, 115 and 97 in his new role in defence this season.
He's recorded just 17 clangers for the year and hit the target with 164 of his 196 disposals.
Pendlebury is the sixth-ranked KFC SuperCoach defender, and he's unlikely to move much from that position all year.
But he's not going to be No. 1 from this point.
Zorko, on the other hand, after posting three scores of 120 or more in the past four weeks, is someone who could push the top few.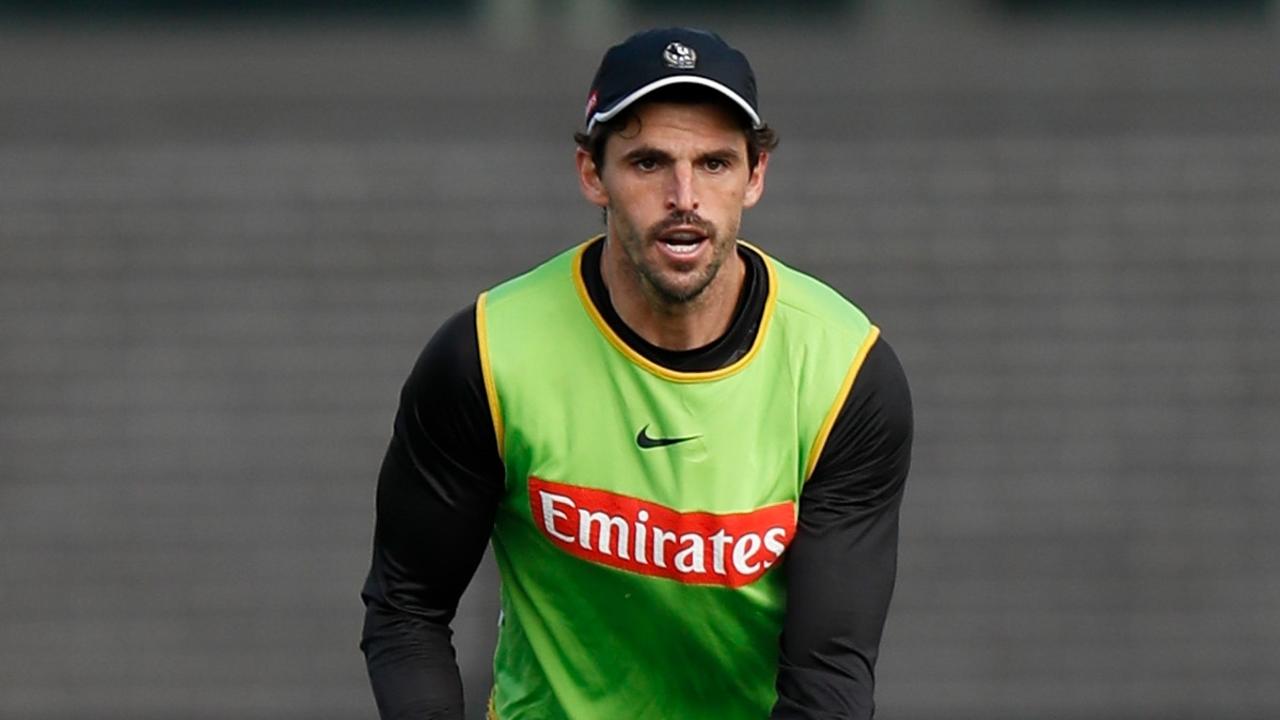 Scott Pendlebury is still as reliable as ever in KFC SuperCoach. Picture: Michael Willson/AFL Photos
In the past two weeks, with Keidean Coleman's return to defence, Zorko has pushed back into the midfield, attending 11 centre bounces in wins over West Coast and Sydney.
He had three CBAs in the previous three matches combined.
Yes, the Eagles are struggling, but the 33-year-old tallied season-high tackles (8) and inside-50s (7) and equal-season-high clearances (4) in Round 8.
But can you be sure Zorko doesn't drop another 60 or has a week off late in the year? No.
Can we even be sure Zorko stays in the midfield?
"The coaches make the decision. Sydney are hard in midfield, so today we needed a bit more experience in there. I know I can play all three positions which is an ace up Fages' sleeve," Zorko told Code Sports after the Swans win.
"You see teams now try to expose different players for different areas, we are a group trying give opposition different looks."
As much as I just want to write 'you don't win by playing it safe', I think I'd lean towards the reliability of Pendlebury.
Speaking of CBAs, where's Stephen Coniglio?
Good question – it's not at the restart play at the moment, that's for sure.
It's really been that way for most of the year, though.
After attending 36 centre bounces in the opening two rounds, Coniglio has recorded CBAs of 3, 5, 3, 1, 1 and 4 in his past six matches.
Giants forward coach Steve Johnson even speaks of Coniglio as a forward, who can push into the midfield when needed.
Steve pls.
Sure, he's good enough to push up to the contest and win the ball through the middle of the ground, like he proved in Round 3, when he tallied 32 disposals and 149 points, after attending just three centre bounces against the Suns.
And then he's good enough to kick multiple goals, like the three-goal, 109-point performance against the Crows.
But he's also posted a 70 and 64 since that huge Round 3 performance, and scores like that could pop up again sporadically, making it hard to mount a solid keeper argument.
Sure, he's probably not your biggest problem, but start thinking about what you could do with him at the Giants' Round 12 bye, if you can't afford to push him to the bench as cover or a loophole option.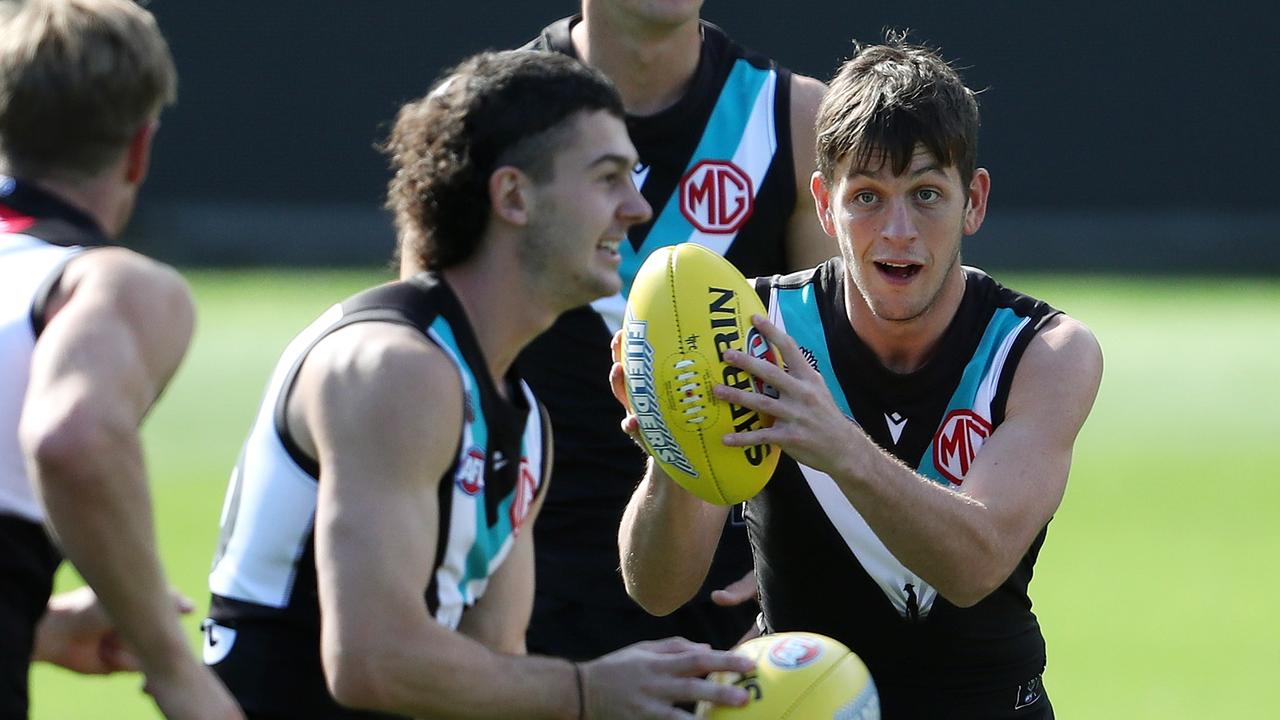 Is it time to trade Zak Butters? Picture: Sarah Reed/Getty Images
What about Zak Butters?
Since Round 2, four of his six scores have been 58 or less. I get the frustration.
But, this week – or the next – is he really a bigger problem than getting a rookie off the field and replacing him with a premium?
I don't think so. Remember, two of those scores coincided with a move forward in Robbie Gray's absence and he was sick all week leading into the clash with West Coast in Round 6.
On the weekend, sure, he was just no good.
"He was pretty scathing of his own performance," Power assistant coach Chad Cornes said on SEN on Monday.
"He just lacked a bit of his hunt in that centre bounce game, when he gets the ball and breaks lines he stands out which is one of the things we love about him but we just haven't quite seen it enough this year.
"I think he worked himself more into the game when he was in that high half forward role and came up to the contest and resetting from there.
"I think we will persist with him on ball because the potential or what Connor (Rozee), Buttsy, Ollie (Wines) and Boaky (Travis Boak) can do."
I'm persisting with him for a while yet, too, at least until Port's bye. But with the inclusion of Brayshaw, I may be able to loophole him for a couple of weeks to be sure.
If you're full premium, go for your life.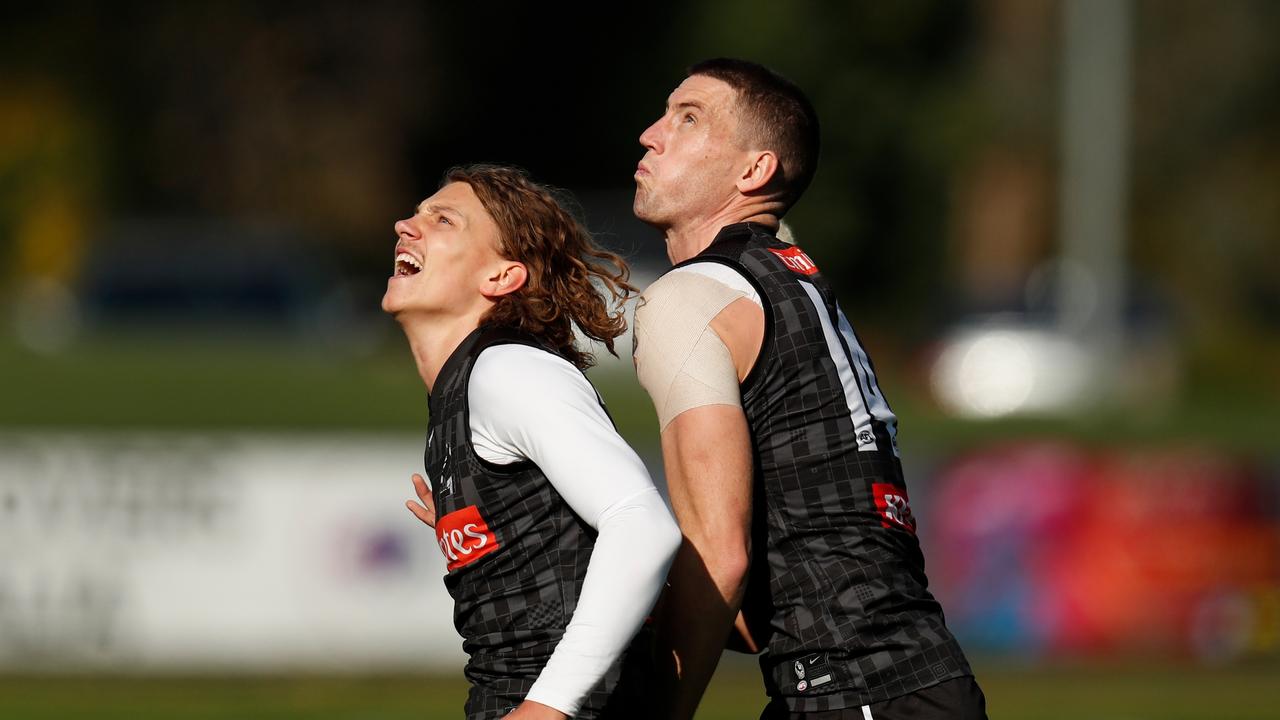 Darcy Cameron, right, and Aiden Begg battle it out at Collingwood training. Picture: Michael Willson/AFL Photos
I can trade him to Darcy Cameron – is he the real deal?
Tim Michell are you listening? Of course you are. My KFC SuperCoach colleague hasn't stopped talking about Cameron for a week, and, after back-to-back KFC SuperCoach tons, it's probably fair enough.
It's not exactly Cameron's elite ruck craft pushing him past three figures but more his ability to win the ball around the ground in Brodie Grundy's absence.
He may only have nine hitouts-to-advantage in the past two matches, but the 26-year-old, has averaged 18 disposals, 10 contested possessions, six tackles and five marks.
When Cameron recorded a 154-point average across 19 NEAFL games for Sydney in 2018, he averaged 21 disposals, 13 contested possessions and eight marks per game.
I'm not ready to say he's the absolute real deal and can maintain this form for the rest of Grundy's time on the sideline.
But I think he's worth the punt this week, ahead of a significant price rise, given his new role, Round 14 bye and looming ruck-forward status ahead of Round 12.
Originally published as KFC SuperCoach 2022: The Phantom's Round 9 trade advice and burning questions