KFC SuperCoach AFL: How to replace Max Gawn, best trade targets off round 13 bye
KFC SuperCoach players are split on the best replacement for injured superstar Max Gawn. Champion Data guru Fantasy Freako reveals the numbers you need to know.
We have reached the final bye round of the season, and the Bulldogs return from a week off to face the in-form Giants in Sydney.
The Bulldogs have been a great source of points this year, with a total of seven players averaging over 100 points, while they also have one player just a touch under that mark.
The Bulldogs boast a fantasy-friendly game style, ranking second in the competition for disposals and uncontested possessions and fifth overall for uncontested marks. They also like to keep the ball moving at all costs and have played on from 37.1 per cent of all marks – the highest percentage of any side. They're also a direct team, with 92.3 per cent of general play kicks directed forward – the second-highest percentage.
With the exception of Bailey Smith, who's suspended, the remaining six are all legitimate options to swoop on ahead of round 14, led by Tim English, Josh Dunkley, Jack Macrae, Marcus Bontempelli, Bailey Dale and Tom Liberatore. Adam Treloar is also in the mix and is great value for his price, while Caleb Daniel is also worth a look.
Tim English is a great option in the ruck or forward line. Picture: Daniel Carson/AFL Photos via Getty Images
Max Gawn's syndesmosis injury will see SuperCoaches jump off in droves and one of the top candidates to replace him will be English. Scoring a season-low 80 in his last match in Round 12, English has collected 96 points in every other match and is the No.1 ranked ruckman in the league, slightly ahead of Jarrod Witts.
Speaking of Witts, he's another solid choice to replace Gawn. Witts has attended the second-most ruck contests of any player in the league and has the third-best hitout-to-advantage rate. The Suns are a high stoppage team and that plays into Witts's hands – recording a career-high hitout-to-advantage rate of 37.7 per cent.
Judging the pair on overall stats rankings this season, English ranks No.1 for disposals among rucks, while Witts is 13th on that measure. English is also first for clearances and score involvements while Witts ranks third and eighth in those categories. Contested possessions are close – English is No.4 and Witts No.6 – but the Suns big man has a huge edge when it comes to hitouts-to-advantage, ranked No.1 this season while English comes in at 17th, showing the different ways the two best ruckmen score in KFC SuperCoach.
In defence, I think that Dale is the preferred option ahead of Daniel, while up forward Dunkley and Bontempelli are the two to strive for. In saying that, Liberatore has played mostly as a midfielder since Round 8 (75 per cent game time) – averaging 110 points – ranked fourth at the club. He too is a sound pick.
ROOKIE WATCH
Sam Hayes' time at AFL level this year could be over after the comments of assistant coach Brett Montgomery during the week. He declared that the Power was more than happy with their mix in the ruck against the Tigers, with Jeremy Finlayson leading the ruck division, with Charlie Dixon providing relief when needed.
Port Adelaide was looking for more bite in certain areas and were less concerned with raw hitout numbers. The Power lost the hitouts by 23 against the Tigers, but won the clearance count by nine. That's a win for Port Adelaide. They were outscored by 10 points from stoppages, but it's not a disastrous result. So cashing Hayes in this week is the way to go.
Elsewhere, Nick Daicos continues to punch above his weight, adding a further 112 points to his season tally after 33 disposals (26 effective) and nine intercept possessions against Melbourne. He enters the bye round this week with a BE score of just eight points and is potentially a season keeper if he keeps up these numbers.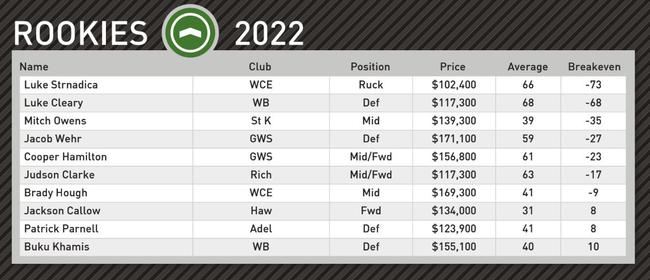 Champion Data's top rookie picks for round 14
Mitch Owens was one of the most popular trade-in options last round and unfortunately for KFC SuperCoaches who were relying on his score, he had just seven points to his name at quarter-time against the Lions. He got back into the game in the second term, but a heavy collision prematurely ended his match. He's already been ruled out of Friday night's match under the AFL's concussion protocols.
Debutants Judson Clarke and Daniel Turner both played their first match in the AFL lat weekend, and Clarke got off to a flyer, recording four disposals (100 per cent effective), two goals and 36 points in the opening term. He wasn't as prominent thereafter, adding just 27 points to his match tally. Nonetheless, he did enough to keep his place in the team in the short term.
Turner's debut didn't reach the same heights, collecting five disposals and 26 points before he was subbed off injured. He's now set to miss up to one month. Hopefully, there are few more first-gamers to choose from as we look to field as many possible players ahead of round 14.
As always, best of luck for the final bye round and trade wisely!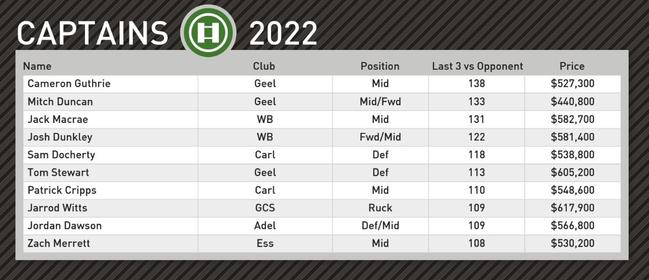 Champion Data's top captain picks for round 14
Six trades to turn Gawn disaster into a win
– Tim Michell and Al Paton
Just when you thought the KFC SuperCoach ruck carnage was done for the year, Max Gawn is ruled out for 3-5 weeks with a syndesmosis blow.
It was a cruel outcome Gawn's 92,000 owners in KFC SuperCoach, especially the thousands who bought him in last week before his price rise after scoring 198 against Sydney the previous week.
But, as always, there are silver linings to be found in every setback.
Gawn wasn't playing this week anyway due to Melbourne's bye, but he is the ninth-most expensive player in KFC SuperCoach and if you use his value wisely, you could finish your team in one fell swoop.
Those with excess trades might entertain bringing Gawn back later in the season, but it's simply too important a period of the year to hold him when he could miss more than a month.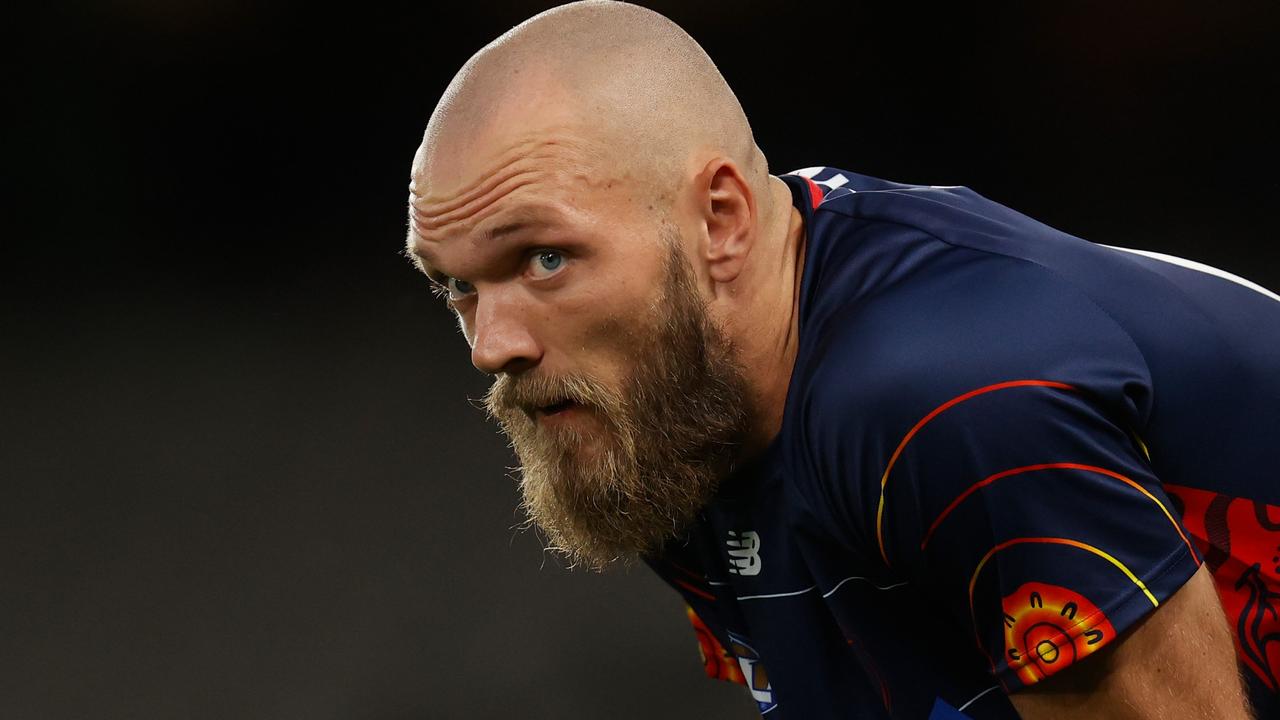 Max Gawn is the latest ruckman to get injured in KFC SuperCoach. Picture: Michael Willson/AFL Photos via Getty Images
Here are five ways you could replace Gawn in your KFC SuperCoach team:
THE SIDEWAYS – TIM ENGLISH
One of the easier trades you will make this year if you were waiting for English's bye to pass. English has a better average than Gawn (121.1 vs 116.3), MID/FWD status and costs only $300 more than the Demons skipper. It would also mean you could bring Gawn back after injury, pending trade numbers, and swing English to your forward line during the run home. English has four scores of 123 or better in seven matches and has established himself as a true premium big man.
THE SIDEWAYS (2) – JARROD WITTS
The Gold Coast co-captain will cost you $9200 in an upgrade from Gawn. Can you imagine saying that at the start of the year? Witts has been the standout ruckman for most of the season due to English's injury and illness concerns and Gawn's hit-and-miss form. Gawn has recorded six games with scores of 92 points or less. Witts has only two scores lower than 95 and has tallied seven successive scores of 113 or better. If you've been wondering how you're going to afford him, this is your opportunity. He might be up against Jeremy Finlayson in Round 15 when he could go very big.
Jarrod Witts has had an incredible season. Picture: Russell Freeman/AFL Photos via Getty Images
THE RUCK RISK – BRAYDON PREUSS
Pending selection this week, Gawn to Preuss (banking $150k) is a move that has to be considered. If the first month of Mark McVeigh's tenure has taught us anything – apart from Stephen Coniglio should always be a midfielder – it's that Preuss's job security is very shaky. But when he has featured, Preuss has been one of the most reliable scorers of the year. He has six hundreds in as many games and his 110 average ranks fourth for rucks and 23rd overall. The risk is obvious – he could be dropped any week. But if you have a back-up plan such as Darcy Cameron or Tim English FWD and Brynn Teakle at R3, you could take a punt of Preuss re-establishing himself as the No.1 ruckman at GWS.
THE DREAM DRAW – JEREMY CAMERON/TOM HAWKINS
This is one to consider for the coaches with Darcy Cameron or Tim English in their forward lines. The theory is simple enough. You trade Gawn, swing English or Cameron to your RUC line and open up a spot in your forwards. Then it's just a matter of who you have missed out on. Luke Parker and Marcus Bontempelli are the standout options coming off the bye, but bargain hunters will note Jeremy Cameron and Tom Hawkins are both under $500k. That's a nice starting point, but it's their draw when makes them genuine trade-in options. The Cats take on West Coast this week, North Melbourne in Round 16 and West Coast again in Round 23. Those are three very attractive fixtures for any forward, let alone two of the best in the game. The Cats also have five games at home still to come. The risk is Cameron and/or Hawkins could be rested during the run home, but many said the same about Hawkins last year and he played every match. Cameron is more of a chance to be rested due to his injury history, but is one of the AFL'S form big men with 15+ disposals in three of his past four and a total of 14 goals.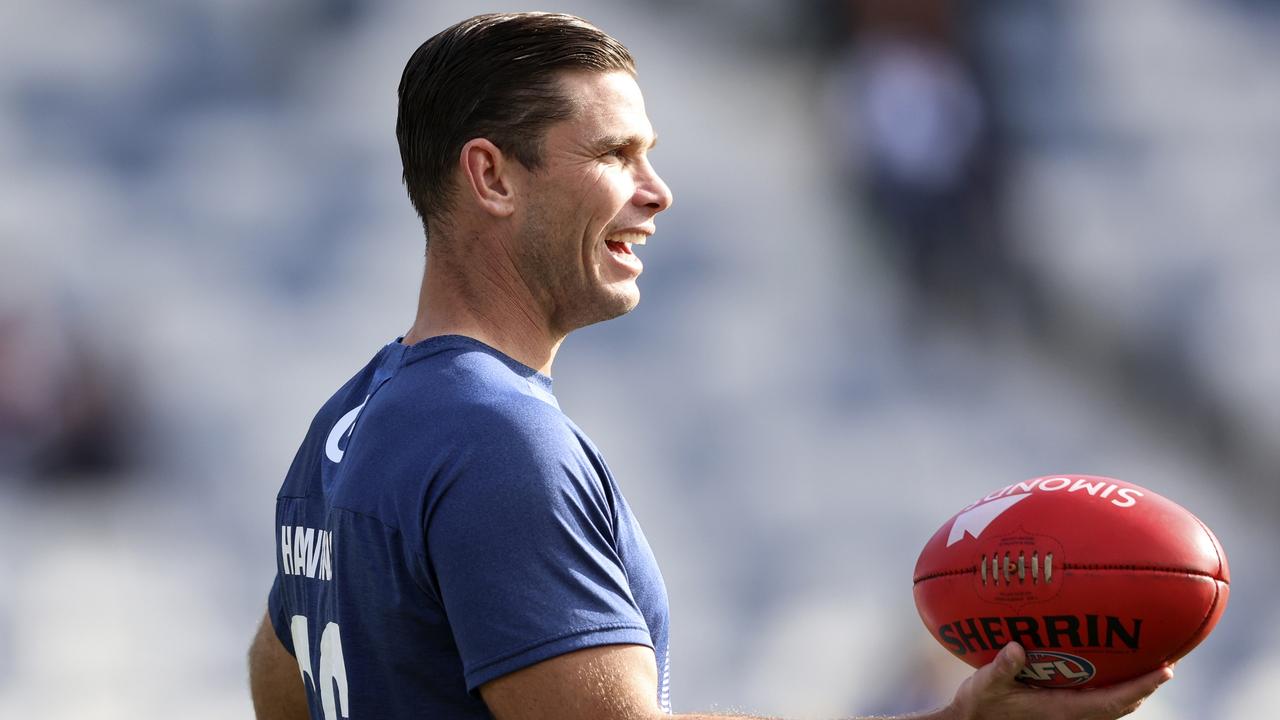 Tom Hawkins could have a big finish to the year. Picture: Martin Keep/Getty Images
THE PREMO SWAP – CHOOSE ANY PLAYER YOU WANT VIA DPP
Gawn is the ninth-most expensive player in KFC SuperCoach and within $30k of the No.1 Lachie Neale. If you have enough DPP swings you could trade him to anyone. Rory Laird (8.5 per cent of teams), Callum Mills (13.9 per cent) and Sam Walsh (10.2 per cent) are still relatively unique picks who are essentially a straight swap. You could trade Gawn, move Tim English or Darcy Cameron into the ruck, shift Marcus Bontempelli forward and then bring in a midfielder.
THE FALLEN PREMOS – GUTHRIE, BOAK
If you're running out of trades and still haven't finished your team, Gawn's price tag will help if you spend the $600k wisely. You could trade Gawn and Nick Daicos this week, pocket more than $1 million and bring in Travis Boak. Then next week Aaron Hall will be available for less than $500k too. The alternative if you have $20k or more in the bank could be finishing your midfield with Boak and Cameron Guthrie. Did we mention how good Geelong's draw is? Guthrie has also scored three consecutive tons and averaged 32 disposals in his last three matches.
TRADE GUIDE: BEST TARGETS OFF ROUND 13 BYE
Two bye rounds down, one to go.
And round 14 could catch some KFC SuperCoaches out with most midfields featuring several of Lachie Neale, Clayton Oliver, Christian Petracca and Andrew Brayshaw.
Add the most popular ruckman in the game, Max Gawn, continuing uncertainty about Braydon Preuss (who played in the VFL on Sunday) and injuries in round 13, and it makes for a tricky week.
Hopefully you have some money in the bank to get through the final round of the byes and set up your squad for the race to the KFC SuperCoach finish line.
Scroll down for our best trade targets, rookies and who to trade out this week.
TOP TRADE TARGETS
Marcus Bontempelli $583,700 FWD/MID
The Western Bulldogs skipper became a must-have as soon as he gained FWD status, and for most coaches it was only a matter of whether to jump on before or after his bye. If you were tossing up between Bontempelli and teammate Bailey Smith, that call has been made for you with Smith not returning until at least round 16. Bontempelli had the third-best average of any forward at 110.8 and ranked fifth for total points after round 12 despite playing one fewer game than Josh Dunkley, Luke Parker, Will Brodie and Tom Liberatore. He's been carrying a shoulder issue but the week off should have helped with that ailment. Bontempelli has long been one of the fastest scorers in KFC SuperCoach and reminded coaches of his ability with 60-plus points in the last term against Geelong.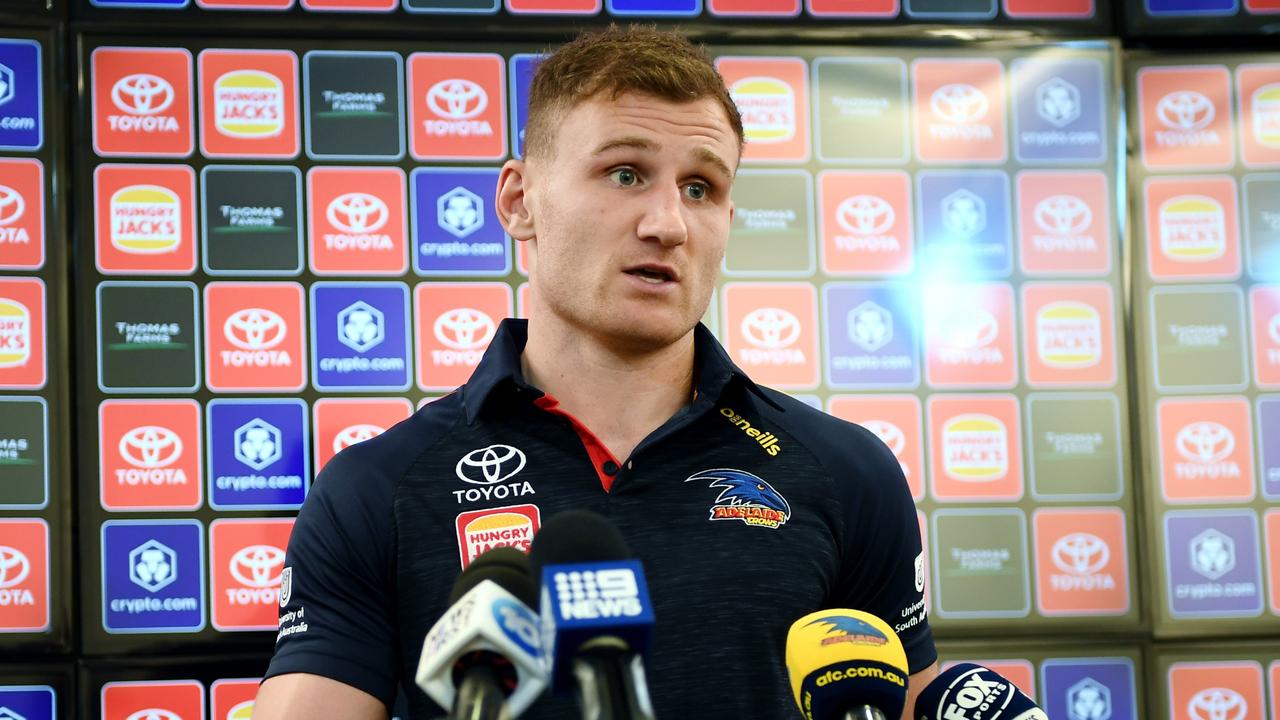 Rory Laird doesn't need a press conference to pitch his case in KFC SuperCoach.
Rory Laird $623,500 MID
Many thought Laird's days of KFC SuperCoach stardom would be over when he lost DEF status, but he has become one of the most reliable midfield scorers in the game. Laird's first score this year was a 93 but he has since scored below 116 only once – which was a 105. His consistency is highlighted by his price fluctuations – or lack thereof. Laird started the season at $632k, peaked at $637k and his current price is as cheap as he's been. He'd be a perfect way to finish your midfield if you need to polish off the middle of the park.
Callum Mills $622,600 MID
Effectively the same price as Laird, KFC SuperCoaches shopping for an uber premium midfielder should have Mills high on their priority lists. Either side of a score of 60 in round 8, Mills has gone 130, 117, 214, 139, 167, 102, 117 and 113. It's worth remembering too that he produced that 117 while spending most of the game at full-back. The gun Swan has emerged as one of the midfielders with the biggest ceilings in the game and this could be what launches you to rankings or league glory. Mills has back-to-back tons in his past two against Sydney's next opponent Port Adelaide.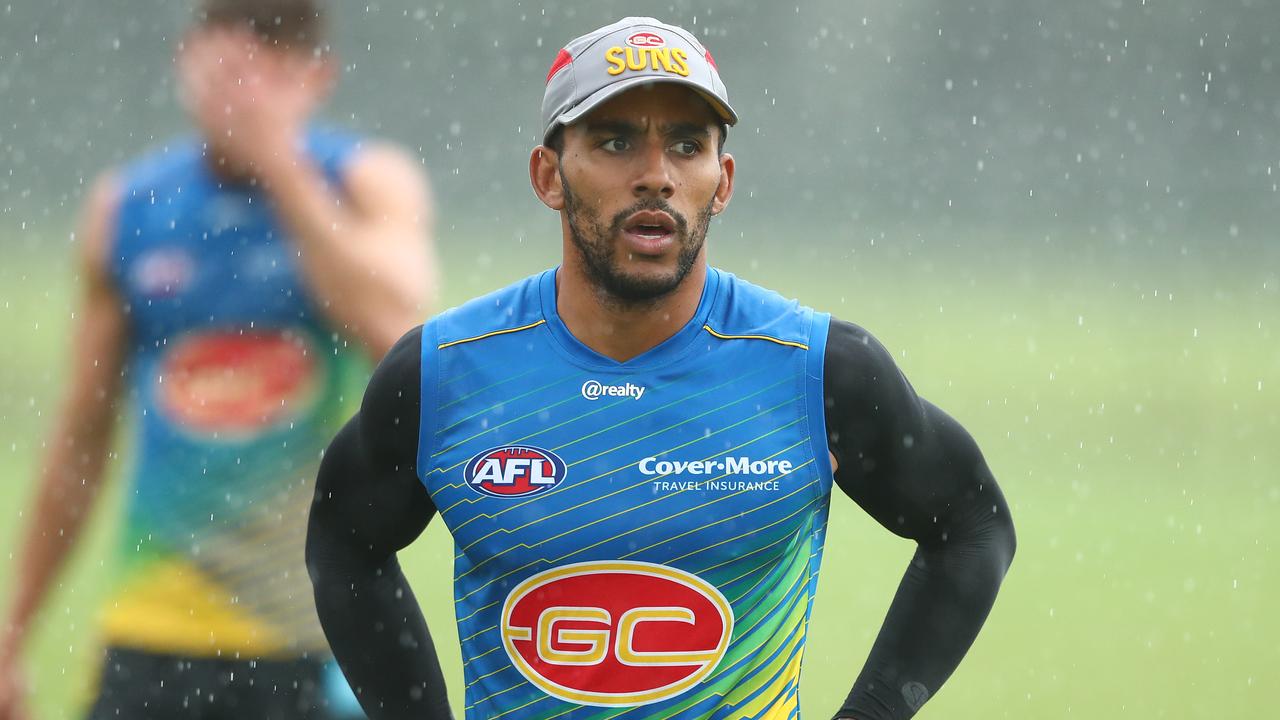 Touk Miller went into the bye off a massive score of 167.
Touk Miller $575,700 MID
The value pick of the uber premium midfielders this round, assuming you aren't among the 60,000 teams who already have Miller. He's not going to get any cheaper than this after pumping out a 167 against North Melbourne and is projected to be back above $600k before round 15. Miller is ranked elite for disposals, contested possessions, clearances and kicks this year – among a host of other impressive stats. That's KFC SuperCoach gold. Oh, and don't worry about those two games where he uncharacteristically didn't register a tackle. Since then Miller has laid 45 tackles across seven matches.
Tim English $609,000 RUC/FWD
The big Bulldog became another of Rhys Stanley's victims in his last outing but has otherwise been near-faultless in KFC SuperCoach this year. That 80 was English's first score of less than 96 and in four of his seven games he has registered scores of 123 or higher. English (121.1) has the best average of any forward by more than eight points a game from Josh Dunkley (112.3). He ranks elite for disposals, clearances, score involvements, marks and metres gained, and has a favourable draw after the bye, facing either Braydon Preuss or Matthew Flynn, Ned Reeves, Oscar McInerney and then either Tom Hickey or Peter Ladhams in the next month.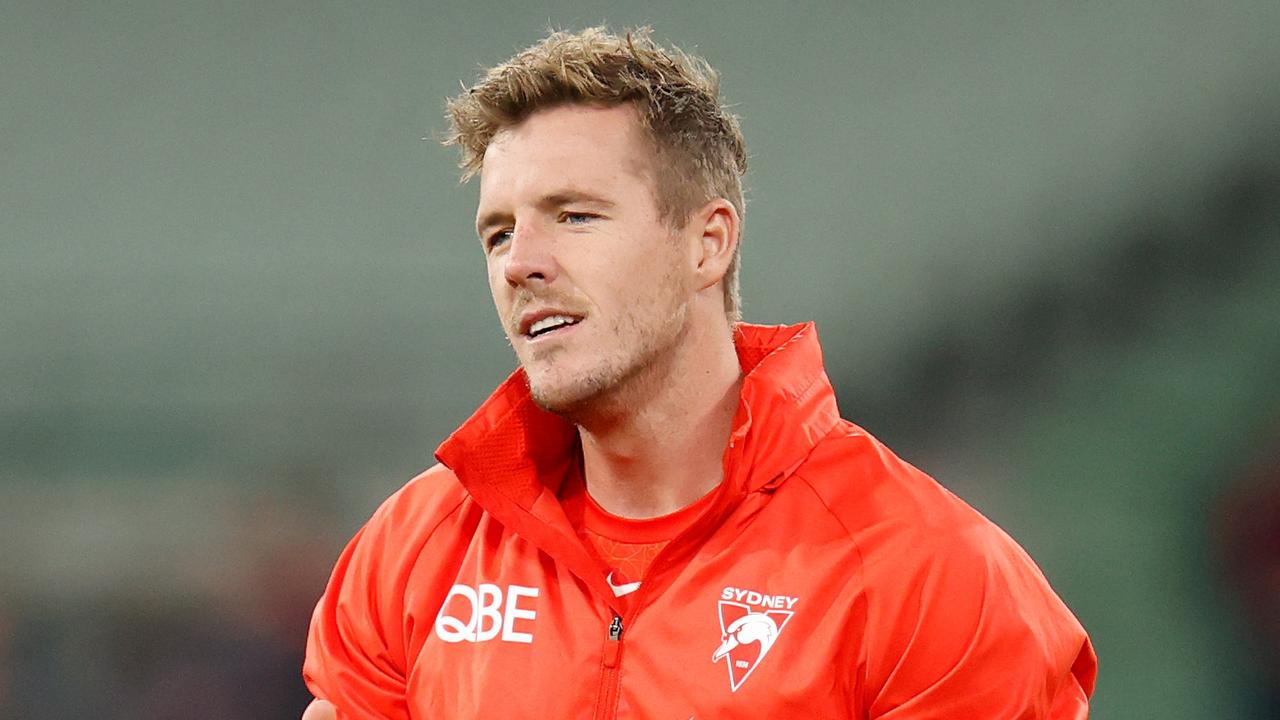 Luke Parker is enjoying another strong season.
Luke Parker $548,000 FWD/MID
Parker has proven to be one of the great buys of the season for those who jumped on at about $480k. His score of 39 in round 4 is long forgotten and since round 5, the gun Swan has averaged 111.5. Those are elite numbers for a midfielder in KFC SuperCoach, let alone a forward. Parker has the No.3 ranked forward for total points heading into his round 13 bye, behind only Josh Dunkley and Will Brodie. It's somewhat surprising he's in only 22 per cent of teams. If you've been waiting for his bye to pass, you don't need to wait any longer.
Jarrod Witts $617,900 RUC
Witts gave up his No.1 ruck mantle to Max Gawn last round, but will have a chance to continue his career-best campaign when he takes on Reilly O'Brien and Sam Hayes/Jeremy Finlayson in the next two rounds. Witts is a legitimate captaincy option, posting seven successive scores of 113 or better before the byes. Witts has been the dominant big man in KFC SuperCoach this year, and his current average of 119.5 is almost 20 points higher than his previous best. Paying $617,900 seems significant for a player who started the year at $380k, but Witts has made than justified his premium price tag.
Jordan Dawson $566,800 DEF-MID
Another of The Phantom's favourites, Dawson has been one of the most consistent defensive scorers this season, with eight of his 12 scores between 94 and 107. The Crows' star off-season recruit is currently at his highest price for the year after reeling off five consecutive tons leading into the Crows' bye. Dawson is averaging more than eight marks a game in his past four matches and more than three intercept marks a game. Combine that with his elite kicking efficiency and you go a long way to premium numbers in KFC SuperCoach. Don't underestimate how important his DPP could be during the run home.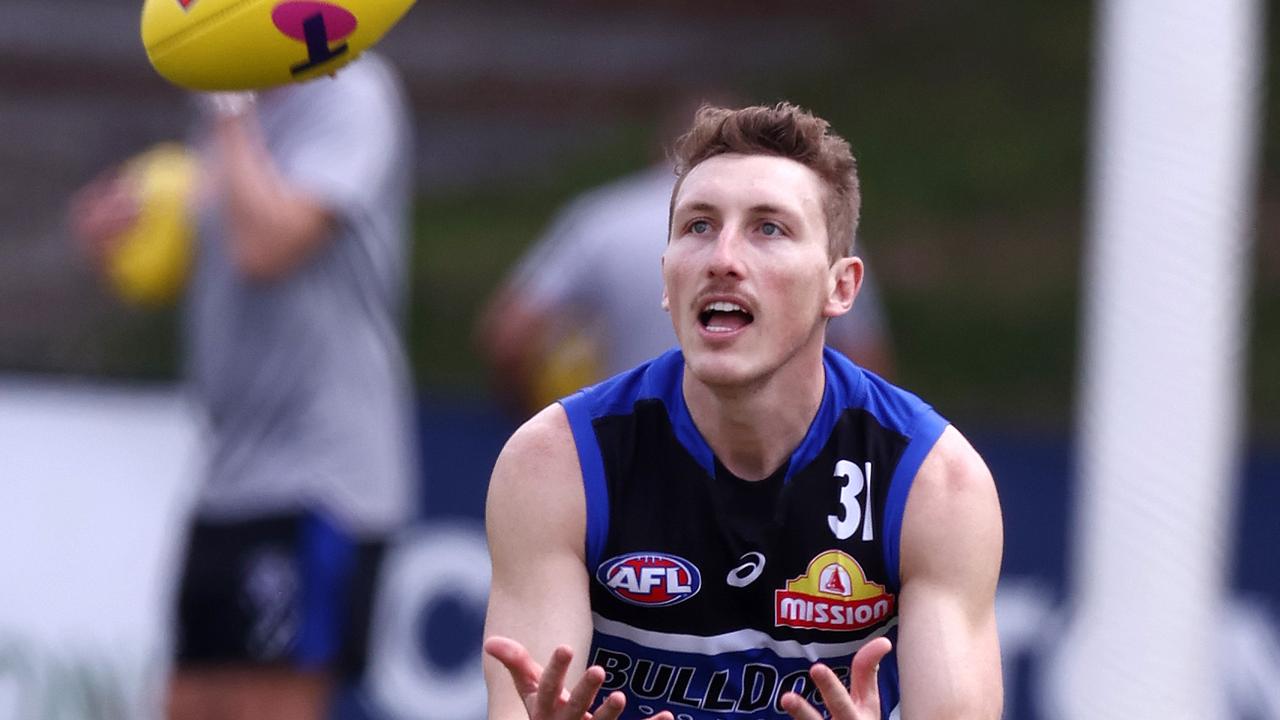 Bailey Dale has been one of the most consistent scorers of the year.
Bailey Dale $541,800 DEF
If you can't afford Dawson but want a defender with the same consistency, Dale is your man. The Bulldogs half-back has not scored less than 86, boasts eight tons in 12 games and has seven games between 111-121. What might scare of many KFC SuperCoaches will be already having Macrae, Bontempelli, English, Dunkley and potentially Tom Liberatore. The common theory is only so many Dogs can score big, but the performances of so many other star teammates have not hampered Dale's season. He has elevated his average from 95 last year into true premium figures, averaging 105.8.
Tom Liberatore $544,100 FWD/MID
We've all asked the question a few times in recent weeks – how many Bulldogs is too many? Well, now their bye is over, it's a much less relevant question. Yes, they can only score so many points as a team each week. But history has proven the Bulldogs big guns can all put up big numbers, Libba included. He's been the odd man out for most KFC SuperCoaches in their planning, due to Tim English and Josh Dunkley being so popular as forwards and Marcus Bontempelli recently gaining DPP status. But with Bailey Smith scratched from our plans, Libba becomes a contender as the no.4 ranked forward before Round 13 (av 103.2).
Nick Blakey $487,800 DEF
The POD in defence that only Robbo (OK ... and a few others) were onto at the start of the year. With Jake Lloyd's average dropping, Blakey has been the man to pick up the slack in the Swans backline. He's become a regular kickout taker – which was so often Lloyd's domain – and lifted his average from 52.7 last year to 92.1. That doesn't sound premium considering how big some defenders have scored this year, but Blakey deserves recognition for his last four games. He's peeled off scores of 116, 106, 106 and 102. We'll be talking seriously about him as a starting pick next year.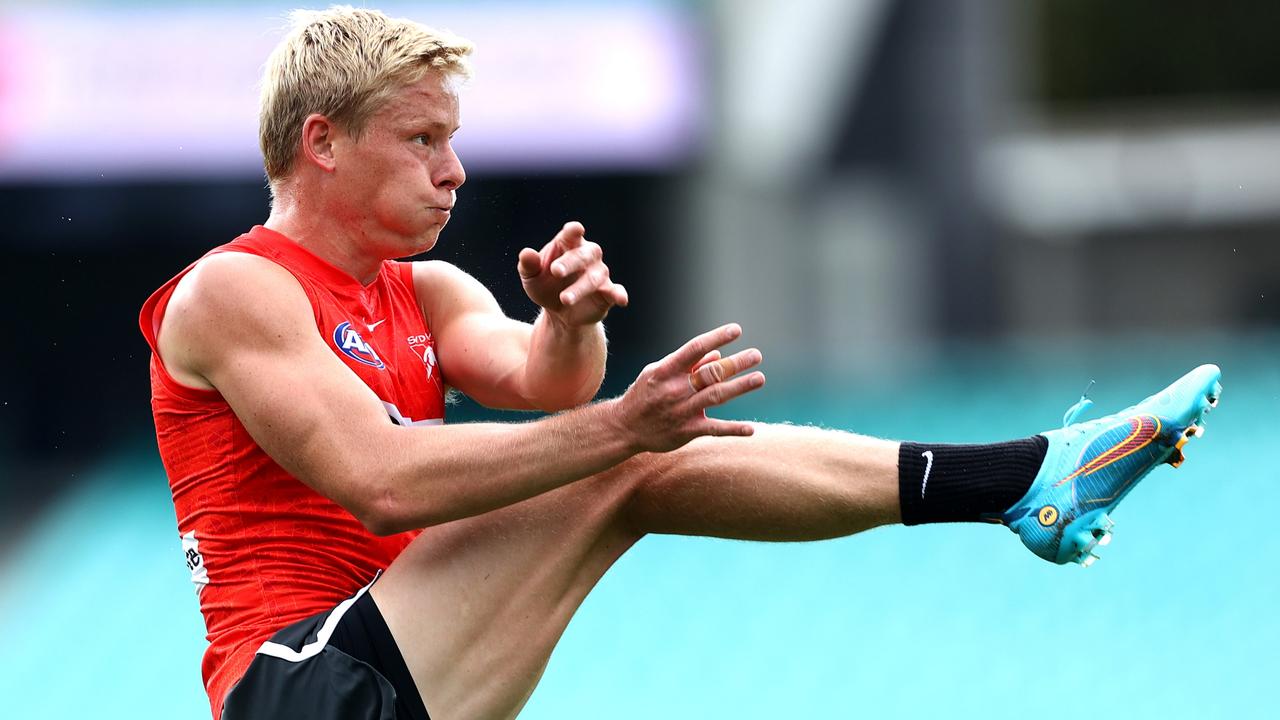 Could you buck the trend by trading in Isaac Heeney this week?
Isaac Heeney $449,400 FWD/MID
Heeney had the best average of any player available for less than $450k at 100.5 heading into his round 13 bye. Before round 13, the next best in that price range was Stephen Coniglio at 92.6. It's his recent form which has caused many KFC SuperCoaches to jump off though, and a reason to be cautious about bringing him in. Heeney was averaging 115.5 after six rounds but then averaged only 85.5 in his past six. There's no doubting his scoring potential, but if you're bringing him in it would hopefully be for F7/M9 swing cover. That way you can deploy Heeney's score on the weeks he goes big and skip any below-par totals.
WHO'S ON THE CHOPPING BLOCK?
DARCY PARISH $607,700 MID
A shocking result for the coaches who traded Parish in last week. One of the top-scoring midfielders of the season so far scored just 51 points on Friday night before being subbed off with a calf injury. A multi-week injury would be a disaster but Bombers coach Ben Rutten said post-match that Parish had avoided a tear and would be monitored throughout the week ahead of Essendon's clash against Sydney. "He (Parish) is pretty good," Rutten said. "He had a pretty significant corkie pretty early on in the game and he's battled through it for a while. We'll just have wait to see how it settles. Corkies, they'll be pretty sore for about two or three days and then we'll start to get it moving. We'll get a better idea as the week goes on." Our verdict: Hold.
DAYNE ZORKO $430,900 DEF/MID
It could be a different story with Zorko after the veteran put the tracksuit on after hurting his hamstring against the Saints on Saturday night. Coach Chris Fagan didn't shed a lot of light on the injury post-match, saying "I know only that Zorks has got a sore hamstring and obviously we'll find out a little bit more about that", but soft-tissue injuries and 33-year-olds don't go well together. The bad news for Zorko owners – aside from his underwhelming score this week – is he's due for a substantial price drop so you'll likely need to find around $150k to turn him into a top-line defender to avoid a doughnut this round.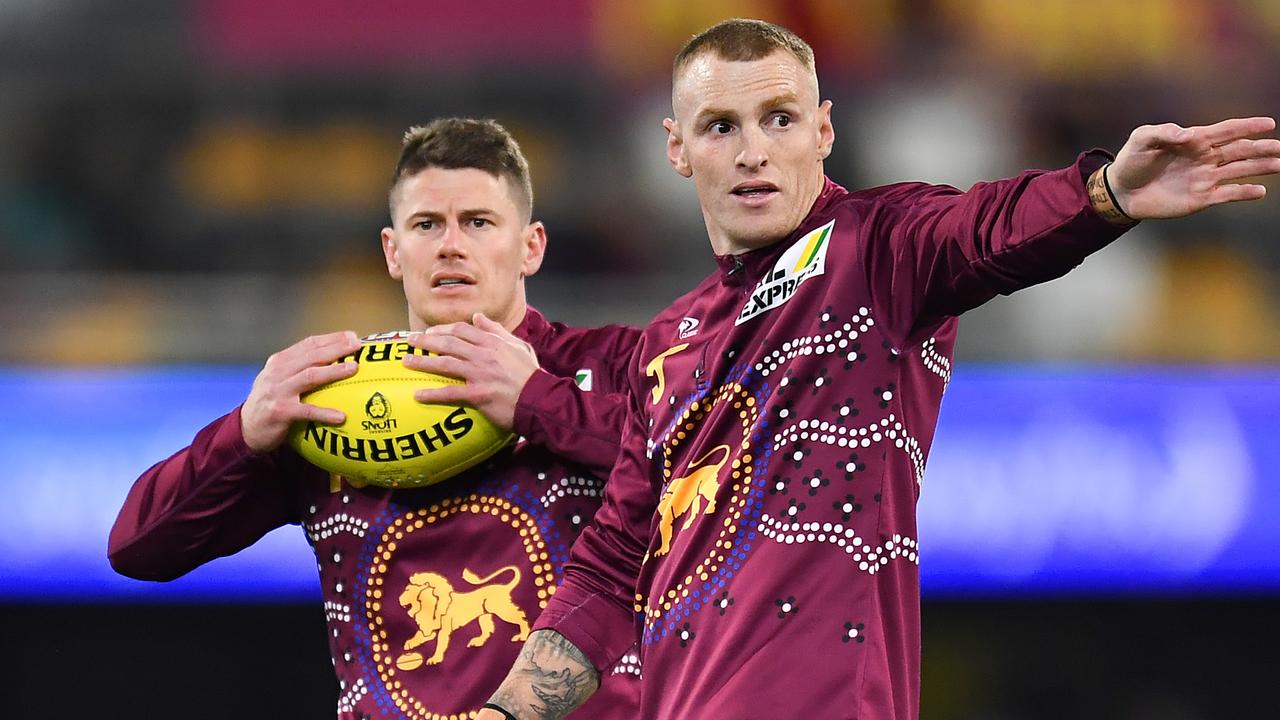 Dayne Zorko and Mitch Robinson before taking on the Saints. Picture: Albert Perez/AFL Photos/via Getty Images
MITCH OWENS $139,300 MID
The most popular rookie trade last week was attacking the ball ferociously early against the Lions – too ferociously when he cannoned face-first into the back of Lincoln McCarthy's head. He was subbed out just before halftime with a score of 26 and won't line up against Essendon on Friday night. That is likely to cost more than 18,000 coaches an on-field player but with a modest price rise expected after his third match, the only solution would be to find a playing rookie – and there aren't a lot of those around. We probably have to hold and hope he returns soon, although with several big names ready to come into the team, we might have to wait a while.
NICK DAICOS $404,100 DEF/MID
Scores of 112 and 113 in the past two weeks will make it even harder to say goodbye to Daicos but this is the week to do cash in one of the best rookies of the season after another $30k price rise. He would be great bench cover for the run home and he has a very low Break Even, but how long can you wait to spend that money? Use it now to trade up to one of the premiums listed above.
CHRISTIAN PETRACCA $487,300 MID
Almost 60,000 coaches could be pondering moving the Norm Smith Medallist on after scores of 53, 70 and 99 in his past three games. If you are battling to get 18 scoring players on field this week a sideways move to a premium midfielder off their bye is something you could consider, but it is fraught with danger. Aside from going against the rule of never trading out premiums, the biggest issue is Petracca has dropped almost $100k in value in the past three weeks, so you will need almost that amount to swap him to Touk Miller and closer to $140k to grab Rory Laird or Callum Mills. The idea of KFC SuperCoach is to trade players out at the top of their price, not the bottom, and remember this is a guy who averaged 124.3 after Melbourne's bye last season.
ROOKIE GUIDE
JAI CULLEY $102,400 MID/FWD
Only 10 disposals on WAFL debut for the No.1 pick in the mid-season draft, which suggests a debut might not come as soon as KFC SuperCoaches had been hoping. Culley will surely get an opportunity before the end of the season at the struggling Eagles. It's just a matter of whether that comes too late for him to be a trade target or not.
JUDSON CLARKE $117,300 MID/FWD
KFC SuperCoaches who took a punt on the Richmond debutant were rewarded when he scored a respectable 63 in his first game. Clarke was very lively, kicking two goals in the opening term before finishing with 11 disposals, three marks and three tackles. If he's playing as a small forward/wingman, his ceiling is going to be limited. But he covers Round 14 and has DPP. Those are both big ticks.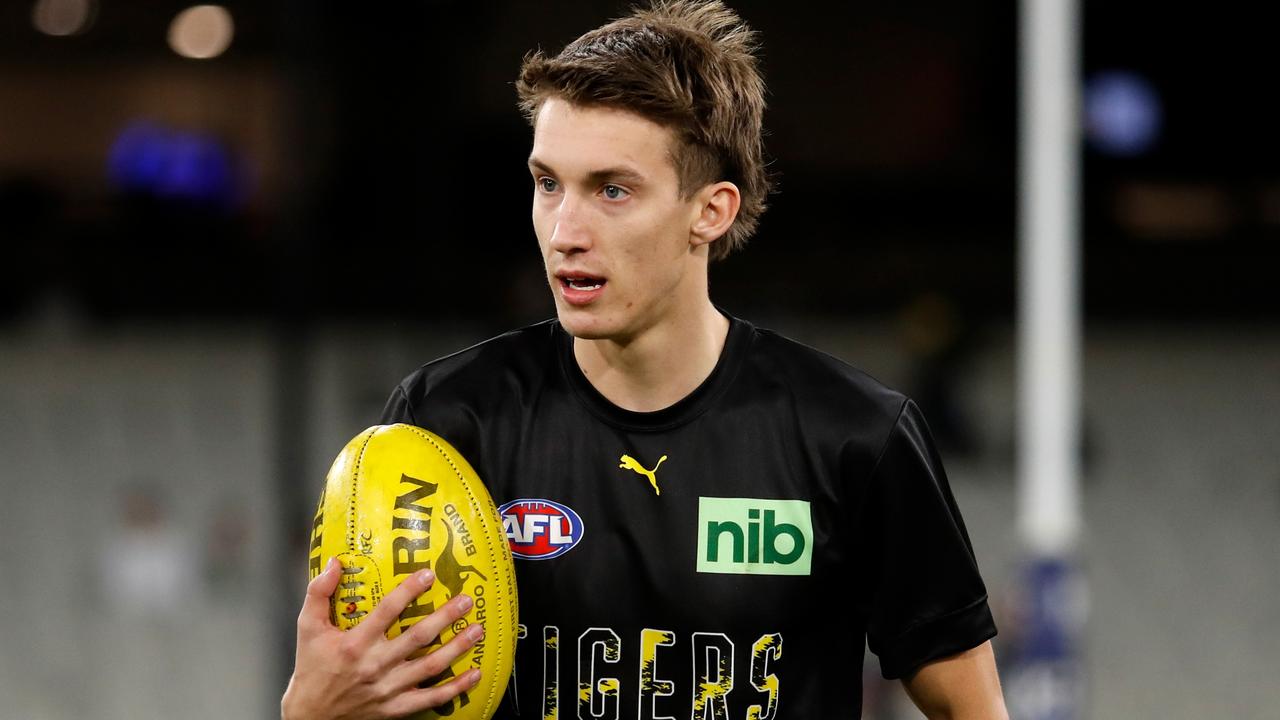 Judson Clarke kicked goals with his first two kicks in AFL footy. Picture: Dylan Burns/AFL Photos via Getty Images
SAM DURDIN $123,900 DEF
The former Roo seems the man likely to come into Carlton's team to face Richmond if the Blues decide Caleb Marchbank isn't ready off a six-day break. Durdin finished with an average in the 50s in best two KFC SuperCoach seasons and seems like to play as a stopper for Carlton. His cash generation might be limited with Jacob Weitering due back in about a month, but if Carlton cops one more key-defensive injury he'll become a first 22 player.
MASSIMO D'AMBROSIO $102,400 DEF
Exciting signs for D'Ambrosio in the VFL on Saturday, talling 32 disposals for Essendon. The mid-season draft pick has the right attributes to be a strong scorer in KFC SuperCoach and it was his precise kick and dash off half-back which put him on the draft radar. If D'Ambrosio gets an opportunity in round 14, he's a player most coaches will be happy to take a punt on. The Bombers aren't going to play finals, so regular opportunities might arise during the run home.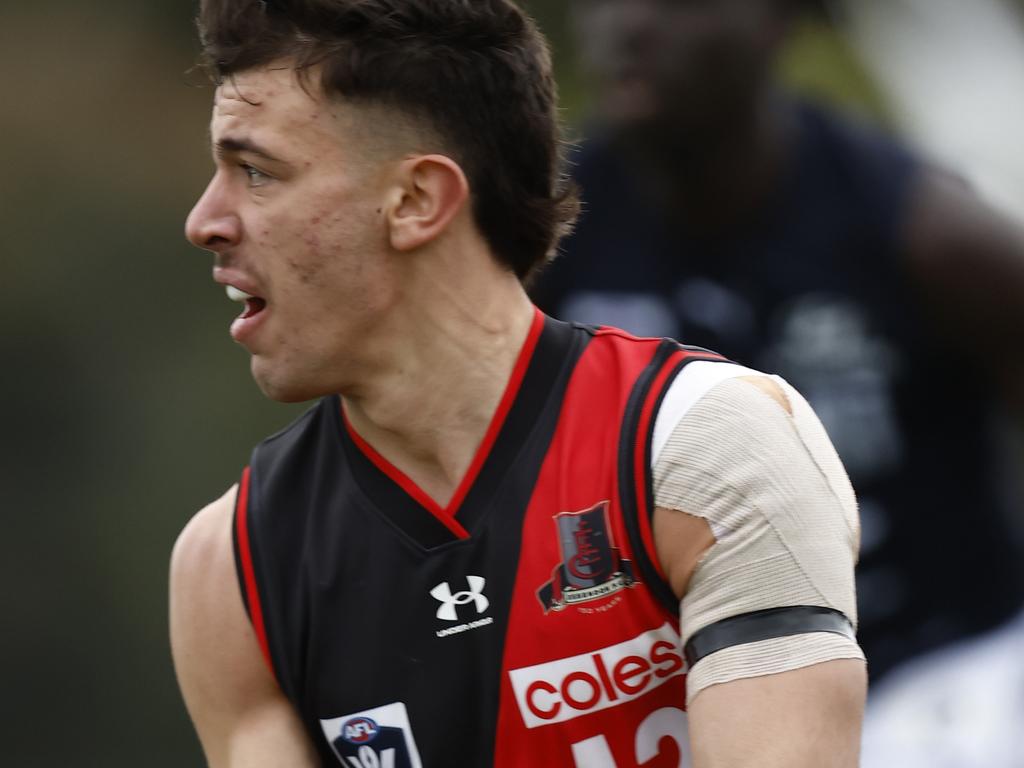 Massimo D'Ambrosio starred for Essendon's VFL team. Picture: Darrian Traynor/AFL Photos/via Getty Images
LUKE CLEARY $117,300 DEF
On the outer since round 10, Cleary is still on the bubble in KFC SuperCoach. He has a Break Even of -67 after scores of 61 and 75 to open his career and could get another opportunity if he's called up to replace Bailey Smith. Cleary featured predominantly on a wing in his first two matches, a role Smith has played in at times this year. Watch the Western Bulldogs team with interest. Cleary was an emergency for their clash against Geelong in round 12.
LUKE STRNADICA $102,400 RUC
The former Docker is another player still on the bubble after scores of 56 and 76 in his two appearances for the Eagles back in rounds 6-7. Strandica has been out with injury but pressed his case to return with 29 hitouts and 13 disposals in the WAFL at the weekend. Most coaches would prefer Brynn Teakle for DPP, but if you have no interest in adding a RUC/FWD Strandica could be the player you downgrade Sam Hayes to.
JACOB WEHR $171,100 DEF
Wehr will cost you more than the rest of the rookies on this list after playing his third game for GWS against North Melbourne. He finished with 12 disposals and seven marks with a disposal efficiency of 75 per cent. His impressive left boot has meant Wehr hasn't need big possession numbers to accumulate points. His haul of 66 against the Roos translates well. Well enough to pay an elevated price for though? Probably only if you're desperate and no other rookies are named for round 14.
Originally published as KFC SuperCoach AFL: How to replace Max Gawn, best trade targets off round 13 bye