KFC SuperCoach AFL: Late mail, burning questions and trade advice for Round 13
The team news thousands of KFC SuperCoaches have been sweating on is in — and it will have huge ramifications on trade plans for Round 13.
Mark McVeigh has done KFC SuperCoaches a favour — and also dealt tens of thousands a huge blow.
The Giants team for Sunday's clash against North Melbourne has been revealed, with bubble boy Jacob Wehr named for his third game just in time to boost defences off the Round 12 bye.
But those praying for Braydon Preuss to be included have been left disappointed after he was named as an emergency.
It means they will have to make a hard call on whether to persist with Preuss or cash him in to field an extra player in Round 13.
There is, of course, the possibility Preuss is a late in as he has been named among the 26-player squad.
Wehr was named on a four-man bench alongside Tanner Bruhn, Lachlan Ash and Lachlan Keeffe.
Pruess, Nick Haynes, Jake Stein and Xavier O'Halloran are the emergencies, with O'Halloran the most likely sub.
Jackson Archer missed out on selection at North Melbourne again.
TEAM WHISPERS MAKING KFC SUPERCOACHES NERVOUS
Round 13 was always going to be the trickiest week of the byes – and it could be about to get a whole lot tougher.
With a host of popular players already missing, KFC SuperCoaches are relying on every available player taking the field this week.
Only the top 18 scoring players in your squad count towards your weekly total during the byes, but getting 18 scores will be a win in itself this round.
The bad news started on Wednesday when Richmond and Port Adelaide named their teams for Thursday night's clash at the MCG.
SCROLL DOWN FOR THIS WEEK'S BURNING SUPERCOACH QUESTIONS
The Tigers dropped Maurice Rioli Jr – a blow to more than 63,000 KFC SuperCoach teams (Rioli played in the VFL on Wednesday night and booted two goals in a loss to Werribee).
In some good news Richmond named a debutant in Judson Clarke, who is a $117,300 MID/FWD in KFC SuperCoach. Clarke, pick 30 in last year's draft, is a lightning quick forward who has averaged 14.3 disposals and 79 KFC SuperCoach points in the VFL this year.
Port Adelaide, meanwhile, left out Sam Hayes, costing more than 51,000 coaches a starting ruckman this round.
And some other key players are also in danger leading into what could be the most pivotal team announcements of the season.
Watch every blockbuster AFL match this weekend Live & Ad-Break Free In-Play on Kayo. New to Kayo? Try 14-Days Free Now >
Maurice Rioli was sent back to the VFL. Picture: Kelly Defina/Getty Images
No Rioli, no Hayes, Preuss/Wehr who knows… how many are you looking at fielding after trades? #supercoach

— Al Paton (@al_superfooty) June 8, 2022
BLUES DRAFTEE HAS TO WAIT
Many coaches would be prepared to pick Sam Durdin for his first game as a Blue if he is named to play against Essendon on Friday night.
Carlton grabbed 26-year-old Durdin in the mid-season draft as an apparent quick fix for an injury-depleted backline.
But Herald Sun reporter Chris Cavanagh was at Ikon Park on Thursday morning and the word is Durdin will make his Blues debut in the VFL on Saturday, alongside fellow mid-season draft recruit Will Hayes.
That might be due to the opposition – Essendon isn't stacked with tall forwards, and Durdin could be required against Richmond in round 14 – but that doesn't help us this week.
The return of Caleb Marchbank from a long-term injury – he will play his first game on Friday night since round 16, 2019 – may not have helped Durdin's cause, either.
There were also reports on Friday that Mitch Owens trained with the "seconds" group at St Kilda – if he misses it would be a disaster for the 10,000 coaches who traded him on in his bye last round.
All of which increases the pressure on the GWS match committee ...
@stkildafc have a bit of training up on the Insta… fwiw Hunter Clark and Mitch Owens wearing the white training tops for the 2s, Dan Butler was in the black ones for the 1s from what I could see… make of that what you will

— Tim Fernando (@TimFernandoITPB) June 8, 2022
This week's burning KFC SuperCoach questions answered
– Tim Michell
The middle round of the byes is here and a host of big-name premiums are missing.
No Jack Macrae. No Touk Miller. No Rory Laird. No Luke Parker.
The list goes on and on.
It's shaping as one of the toughest weeks of the KFC SuperCoach season — and you can't forget Round 14 in your planning either.
With The Phantom still on a well-earned break, Tim Michell answers the burning questions ahead of Round 13.
It certainly looks that way. Before trades this round, there are more than 15 players who feature in more than 20 per cent of teams. If you had all those players, that's half your team wiped out and a maximum of 18 players — unless you're boosting. Round 12 is always tricky but in terms of popular and prolific KFC SuperCoach scorers this is the round most have been dreading.
Should I be worried about Round 14 as well?
It's something to consider when making your trades. You don't want to be bringing in players with a Round 14 bye if it's going to leave you with less than 18 players. Any advantage you gain this round will only be lost.
Zach Merrett looms as a popular fallen premium this round.
Who should I be targeting this week?
If you're silly enough like me to still not have George Hewett, make him your top target. Hewett has scored 111-131 in 10 consecutive games this year, which is an incredible record. Sam Walsh is still in less than 10 per cent of teams and has scored 149, 133 and 123 in his last three. If you've got the cash, jump on ahead of this week's Essendon clash. He pumped out a 130 against the Bombers last year. Zach Merrett has been the player most talked about on the KFC SuperCoach socials this week after his price dropped to $520k. Merrett has three tons in his past four and might help you keep one of Patty McCartin and Sam De Koning for cover. Expect him to be one of the most traded-in players this week.
So do I grab Merrett or wait for Touk Miller for my last midfield spot?
Miller is a 5-10 point better player than Merrett and has bottomed out after his huge game against North Melbourne. What you have to weigh up is whether an extra week with Merrett will outscore Miller from here. I'd wait for Miller after crying my way through that masterclass against the Roos after thinking I could get him for $550k.
If Braydon Preuss isn't named …
And you've held him the past two weeks when he didn't feature, it's worth still persisting. He could be back any week and is a lock for triple figures most games. If you're struggling to field 18 though, sacrificing Preuss would make sense. There aren't many great ruck scorers coming off the bye but Toby Nankervis has pumped out 135 and 134 in his past two.
Thousands jumped off Sam Hayes last week — should I persist until Round 15?
Unless you have another plan to boost your ruck numbers and field two big men, hold. Brynn Teakle was the popular downgrade last week and even if he debuted this round he wouldn't be on the bubble until Round 15. You can make the Hayes to Teakle move then. If Hayes scores two 70s in his next two he'll likely be in your best 18.
While we're talking ruckmen, what if I have three playing this week?
And one is Sam Hayes, then you can make that Teakle trade, as long as it doesn't hurt you too much next round.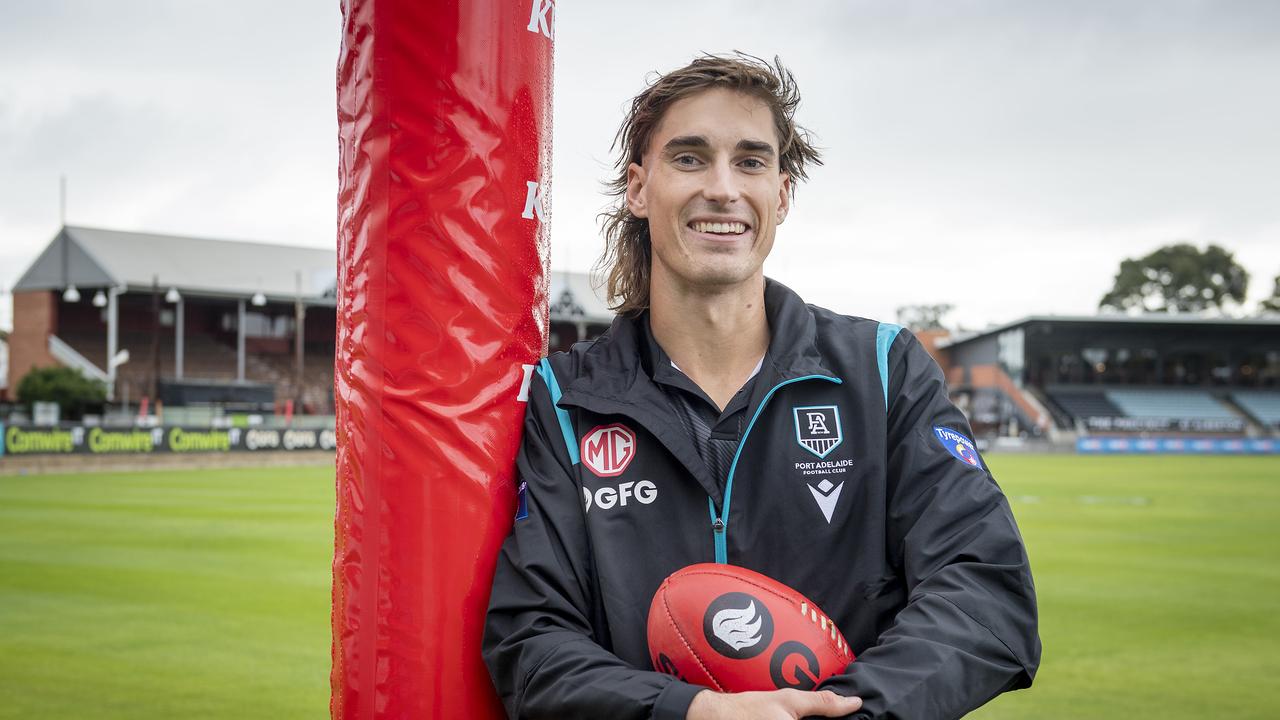 Sam Hayes to Brynn Teakle will be a popular downgrade during the byes.
I'm struggling to field 18 this week – should I use three or four trades to make sure I have a full side?
As long as it benefits your side in the long run. Say you use a boost and deploy four trades to add Walsh, Merrett and two playing rookies, then burning four trades isn't so bad. You're adding two premiums for the rest of the year and likely ensuring you field 18 players in Round 13. That might be what earns you a league win or helps you hold or improve your rank.
Nick Daicos just scored his first ton since Round 4. Should that change my plan to trade him next week?
I don't think so. He'll make another $10-$15k this round before you can look at upgrading during his bye. The only reason to hold beyond that would be if you planned to eventually trade him to Tom Stewart when he price bottoms out.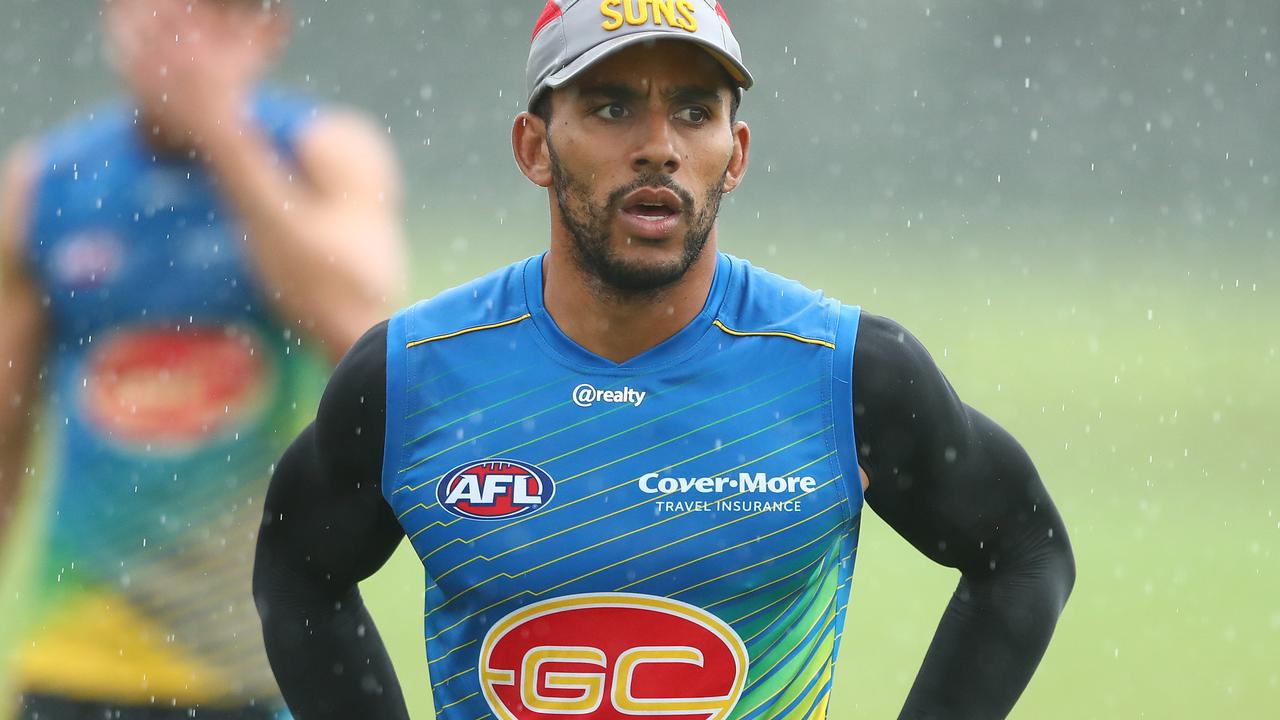 Touk Miller shapes as a must-have from Round 14 onwards — if he wasn't already.
You told us Touk Miller would be a great buy at $550k then he scored 167 and only dropped by $3k. Should we still target him next round?
I did say famous last words last week. Touk was incredible against North Melbourne, recording no clangers, zero negative acts and winning 70 points from contested possessions alone. Miller had 11 ineffective disposals — but these do not lose points in KFC SuperCoach. They are merely worth no points. As for the rest of his mega total, he also scored 49 from effective disposals and 24 from tackles. That official data comes from Fantasy Freako. And yes, anything under $600k is crazy value for Touk.
Should I throw my team out to get Max Gawn before he jumps back above $600k?
Possibly the toughest question this week. Gawn's 198 against Sydney means he could rise by as much as $50k before his next game, which might make him difficult to afford for some KFC SuperCoaches. The issue with buying now is he has a bye next week and it could mean you need to burn another trade just to get 18 players. Big Max was so dominant against the Swans, I'm going to say yes. Tear up those plans and make sure you get him before you have to pay $650k.
Did Bailey Smith really headbutt Zach Tuohy?
Yep.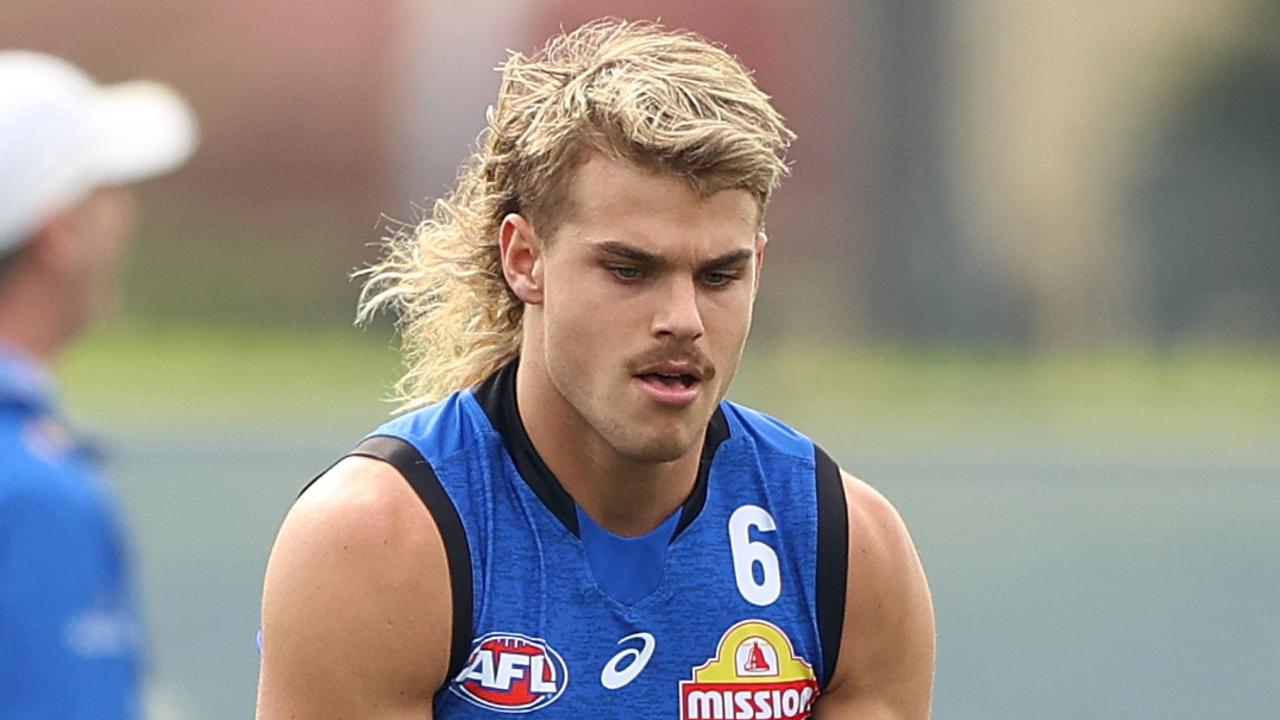 Put those plans to bring in Bailey Smith on hold.
So we're going to have to wait a while to bring him in?
He's accepted a two-week ban, a penalty which will rule him out until Round 16 when — bar Tom Stewart (see below) most teams will be full premium. Maybe divert your attention to Tom Liberatore instead or find a form player coming off the bye — hint, hint: Jade Gresham. See reigning champion Emily Challis' view below.
Starting to look outside the box for my F6…
I know we have more choice this year however concerned about the amount of dogs I will have.
Smith could be out-
Bont has shoulder issues-
My money drying up…
Some juicy options post bye

— Supercoach Mumma (@EChallis) June 4, 2022
Can non Tom Stewart-owners actually afford him now?
Stats guru Brice Mitchell projects Stewart will be about $550k after Round 15 which is much more affordable than his $618k quote last week. He was on track for another massive score against the Bulldogs, reaching 44 at quarter-time before being subbed out with concussion. If you thought you were destined to miss out, you've caught a lucky break. Start planning for how Stewart will fit into your team for Round 16 onwards.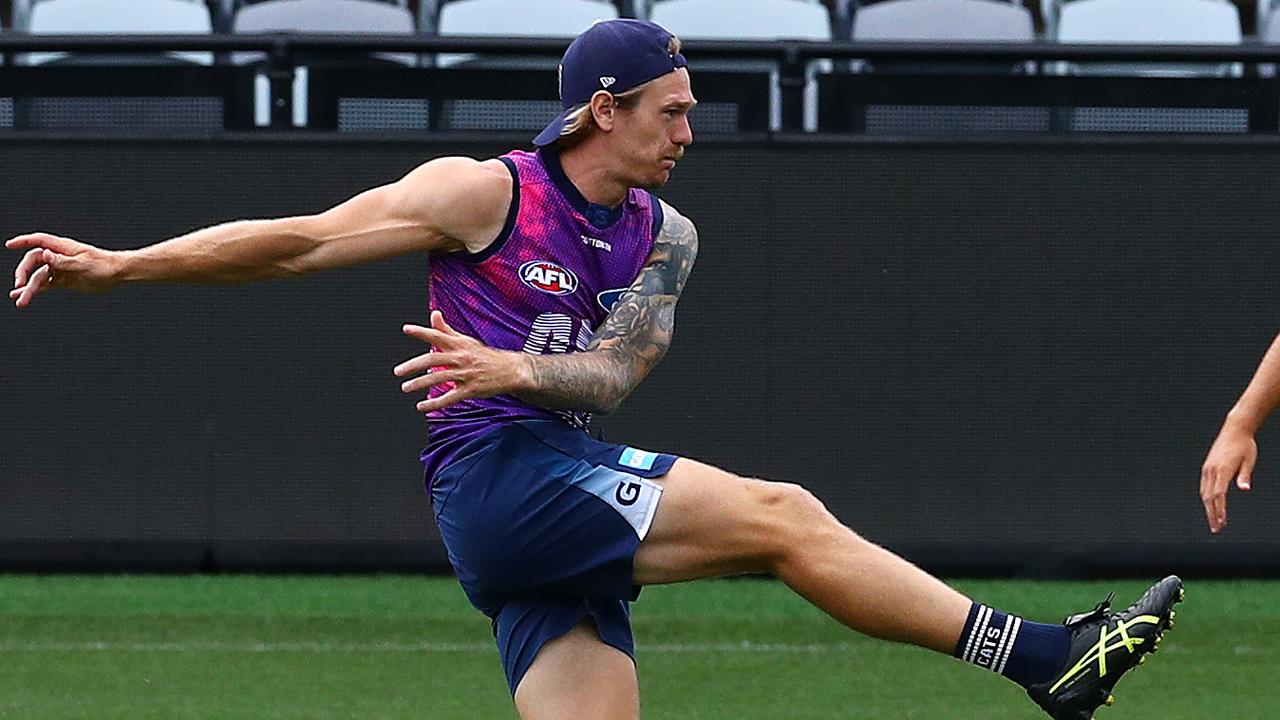 Start making plans to bring Tom Stewart into your defence in a few weeks.
What should his likely price fall mean for my defensive plans?
If you haven't finished your defence yet, wait a few more weeks. It'll be tempting to grab Sam Docherty or Jack Sinclair coming off the bye but Stewart is the main man in defence. The other option will be to finish your defence this week — or next — then use DPP to swing Jayden Short, Docherty or Sinclair into midfield and add Stewart. Whatever way you do it, you'll want him for rounds 16-23. Two months of Tom Stewart are better than praying for teams to play a defensive forward on him each week. Even then, he's so hard to stop.
You talk a lot about Sam De Koning … is he gone this week?
I think so, sadly. His last six scores read 77, 82, 69, 85, 75 and 73. That's impressive consistency for a rookie many expected would be lucky to average 50. You can make almost $250k by trading him to Sam Durdin, assuming he debuts.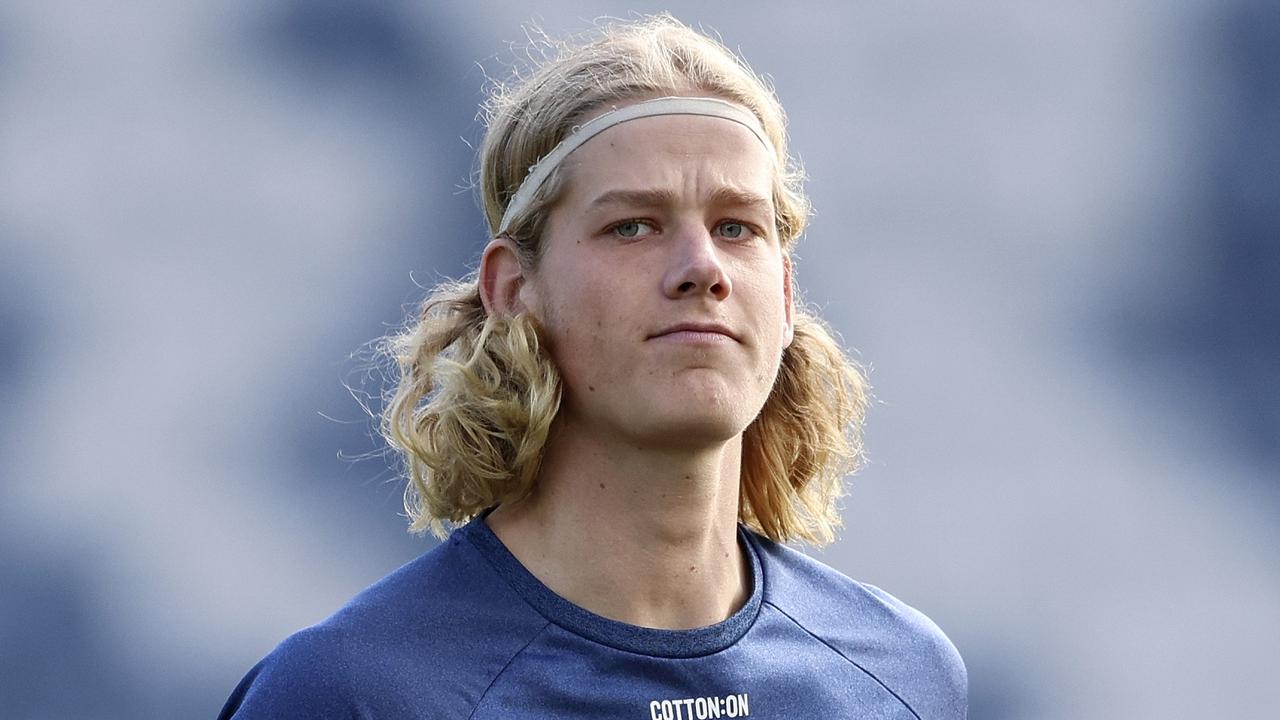 Sam De Koning's time in our KFC SuperCoach teams is likely over.
McCartin too?
De Koning out first, then McCartin. Both have more than exceeded expectations this year.
Would you trade SDK and McCartin or take less value from Robbie McComb and Greg Clark?
I'd rather downgrade McComb for $150k and get Merrett than have to offload the reliable insurance De Koning and McCartin provide to reach Walsh. You could part with De Koning, McCartin and McComb this week and have almost $1 million to play with though. Clark hasn't made enough cash yet and should be held at M8 or M9.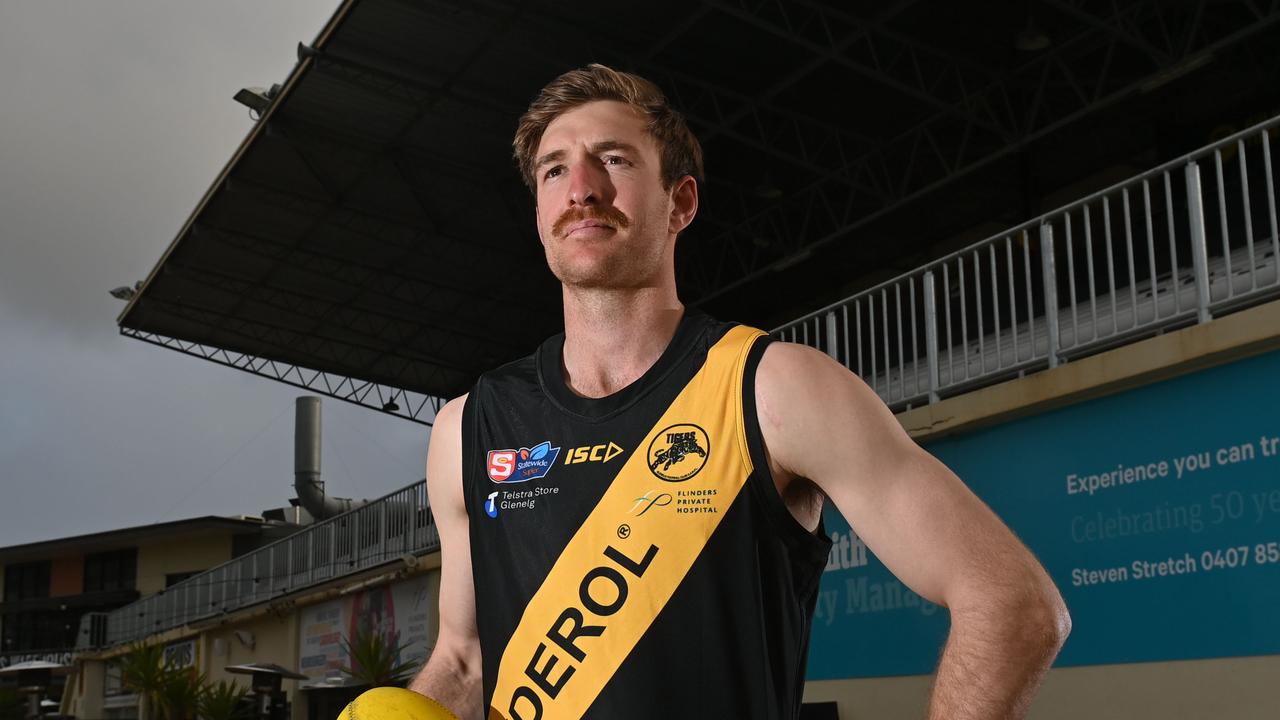 Sam Durdin could come straight into Carlton's team as cover for Jacob Weitering.
What can we expect from Sam Durdin?
As a Carlton fan, Jacob Weitering 2.0? In all seriousness he averaged 53 in 2017 and 52 in 2019. I think that's going to be about his ceiling playing as a key back, assuming he debuts for the Blues this week. If he does, he should be solid cover for at least four or five weeks at D7 or D8.
Are any of the other mid-season draftees likely to play soon?
No. 1 pick Jai Culley is the big watch but he's got a bye this round. Mature-ager Brett Turner from the Crows might be the best prospect we get although Josh Carmichael has huge upside if he can break into Collingwood's side. That's about the extent of my knowledge, you're better to read this comprehensive wrap from King Al and Dan Batten for more info.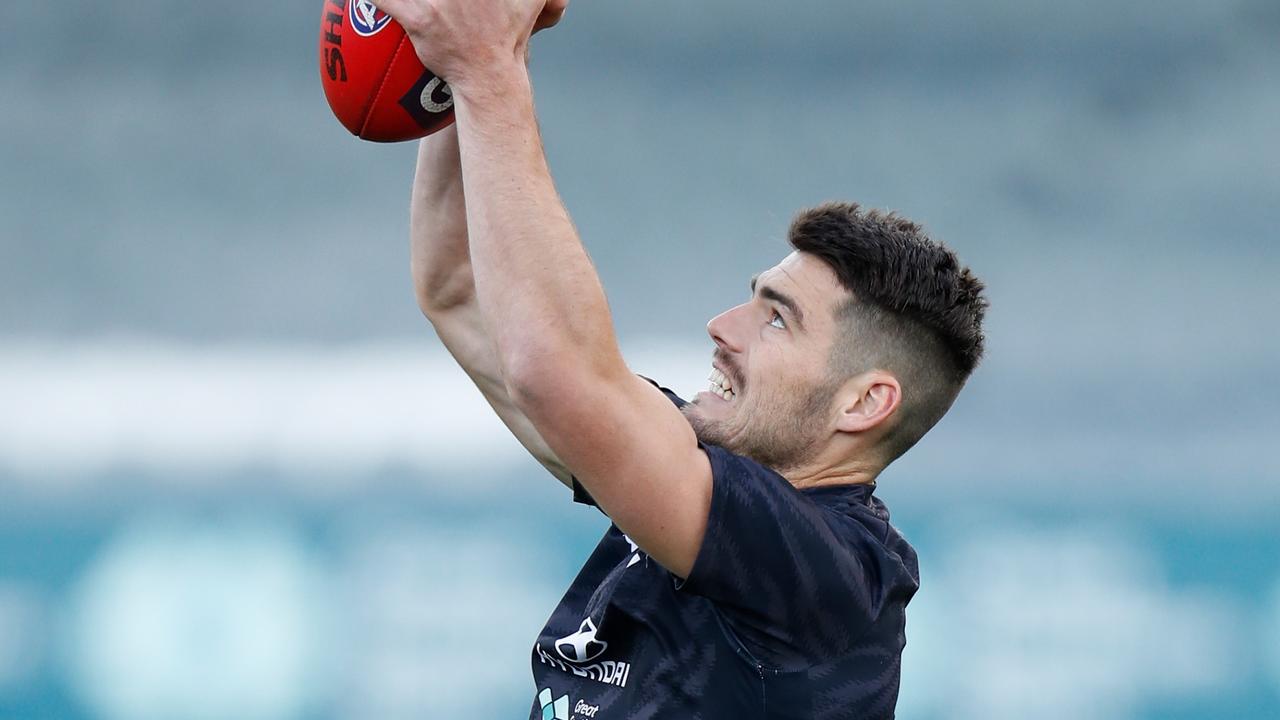 Does everyone have George Hewett? Not Tim – yet.
When's The Phantom back?
My spies suggest he was spotted at the footy on Saturday trying to get a glimpse of Jai Culley. Even on leave, The Phantom never lets KFC SuperCoaches down. He's still a few weeks away and within touching distance of the $50k.
Are you finally getting George Hewett?
For all of our sakes, I hope so. No one needs to hear me whinge about his scoring anymore. He's been so good that paying $180k more than most of you did is a serious option. I've got a lot of thinking and planning to do to get the bare 18 together this round. Good luck!
Originally published as KFC SuperCoach AFL: Late mail, burning questions and trade advice for Round 13