KFC SuperCoach AFL: The 11 players every team should start with in season 2022
New to KFC SuperCoach or weighing up those final selection calls? Here are the 11 players you should be building your team around.
The first lockout of the KFC SuperCoach season is only hours away and the panic is real.
One of the most important things any KFC SuperCoach can do at this point of the pre-season is to avoid massive late changes – especially removing players who have been in your plans for months.
The KFC SuperCoach Gods have never looked kindly on late moves based more on gut feel than logic or numbers.
Back your research, nail the spine of your team and you will be on the way to KFC SuperCoach glory.
Some readers will note Jack Crisp has dropped out of the 11 must-haves, replaced by Hugh Dixon. That is purely down to the sheer number of great defensive picks this year and the likelihood others including Scott Pendlebury and Andrew McGrath will soon be available to pick in defence as dual-position players.
Crisp looms as a great selection, but these factors mean other players are more important than him this year.
Here are the 11 players every team should be built around in 2022.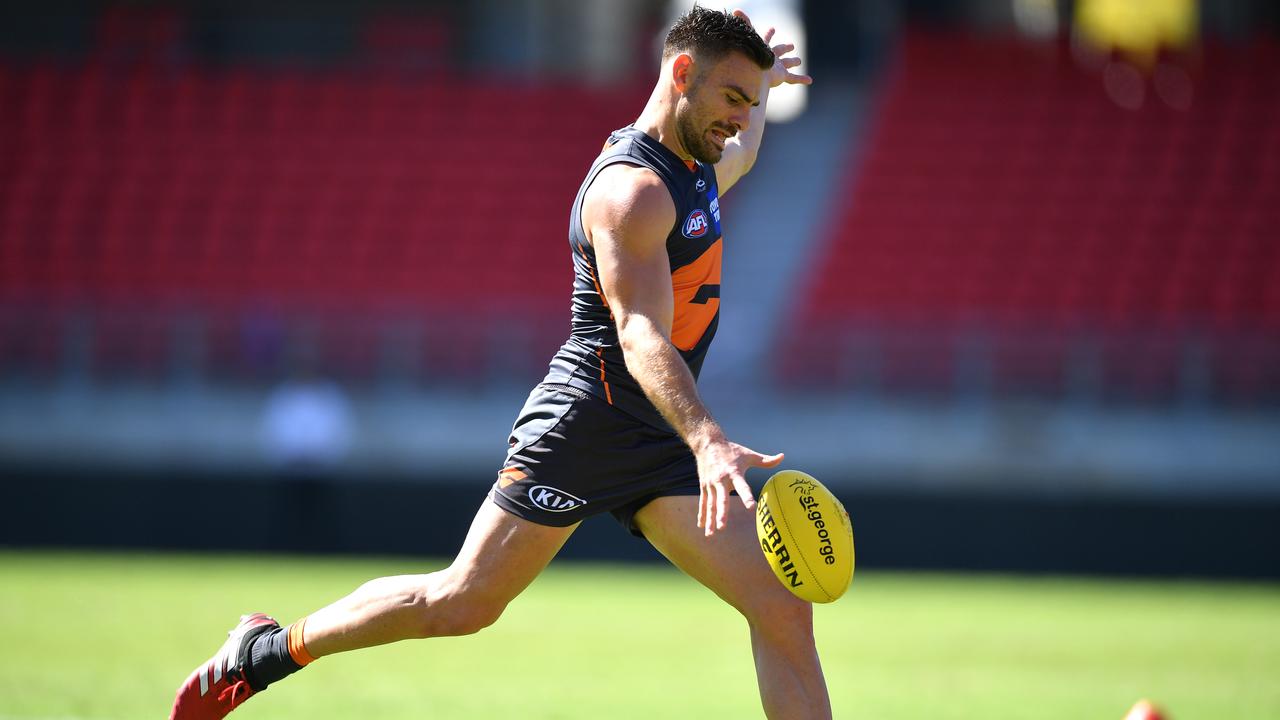 Stephen Coniglio is ready to return to his best in 2022.
1. Stephen Coniglio $261,300 FWD-MID
The Giants co-captain managed only five games last year for an average of 60 as his leadership and spot in the GWS side came under serious pressure. That 2021 form looks concerning, but three of his five scores were 80, 88 and 92 points. At that price and with DPP status, you simply can't say no especially after he starred in the midfield in the Giants' two pre-season matches. Last year was the first time since 2014 Coniglio averaged less than 90. Imagine getting a potential F6 keeper for $261k.
2. Lachie Neale $543,200 MID
The Brownlow medallist could hardly have had more go wrong last season yet still willed his battered body through 15 games to average 99.8 points. He's available for a discount of almost $180,000 on last year's starting price, despite averaging between 104 and 134 every season between 2015 and 2020. Neale is sure to have a significant ownership and you would rather be on from Round 1 at what appears a juicy price than paying $600,000 or more if you miss a red-hot start. If you were waiting for him to pass the eye test, he was in the Lions' top-two scorers in both pre-season games. Just lock him in as one of your gun midfielders.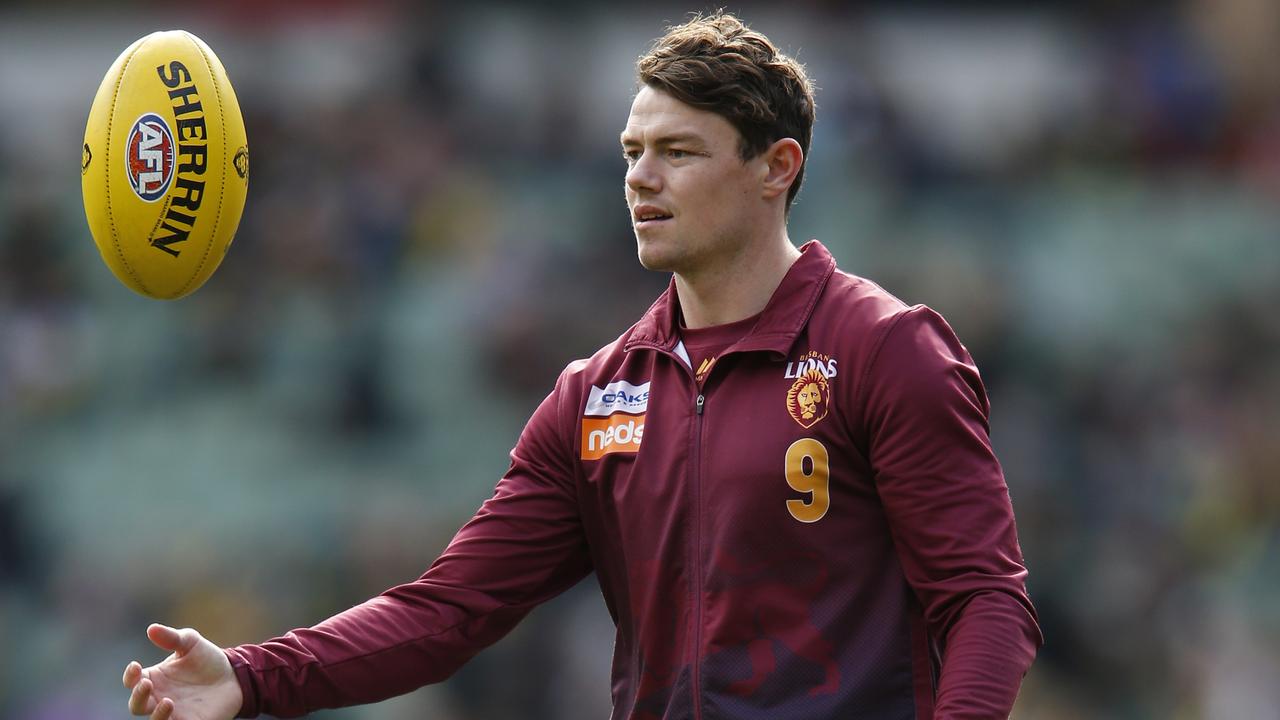 Lachie Neale is too cheap to resist for a proven premium scorer.
3. Jack Macrae $699,900 MID
In a world where few things are certain, you can lock Jack Macrae in for an average in excess of 120 in KFC SuperCoach. Some coaches will no doubt look at his price tag – the highest starting price of 2022 – and think they would prefer to look for better value elsewhere, and maybe pick up Macrae later at a cheaper price. But even from the lofty heights of almost $700k, Macrae's price is unlikely to fall significantly. He started last season at $650,100, had a season low of $621,500 and peaked at $670,800. Macrae hasn't averaged less than 121 since 2017 and only scored less than 100 once last season, which was a score of 97. He's a captaincy option every week and as consistent as they come.
Jack Macrae has averaged at least 121 in the past four seasons.
4. Brodie Grundy $627,100 RUC
I tried to resist adding Grundy for as long as possible, but Braydon Preuss's suspension for Round 1 (ironically for a dangerous tackle on Grundy in GWS's last pre-season game) has made him a clear must-have. The reports from Collingwood throughout the off-season have been very positive, suggesting Grundy can get back to the uber scoring of 2019, when he averaged 130. He taught Ned Reeves a lesson or two in the Magpies' pre-season fixture in Morwell and with doubts over Max Gawn (Luke Jackson influence) and Sean Darcy (injuries) Grundy is the ruckman to build your KFC SuperCoach team around.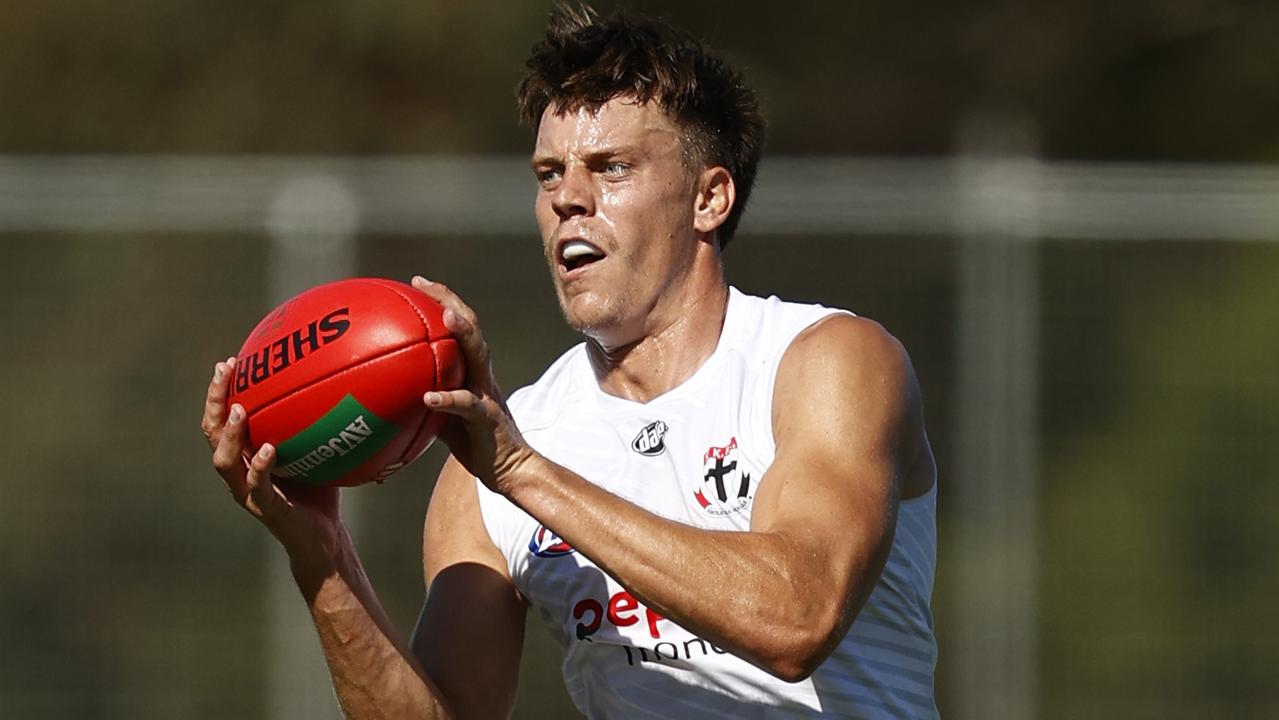 Jack Hayes is a late addition to St Kilda's list and KFC SuperCoach. Picture: Darrian Traynor/Getty Images
5. Jack Hayes $102,400 RUC-FWD
Hayes' signing with St Kilda during the supplementary selection period is great news for KFC SuperCoaches, especially with his dual-position status and a basement price of $102k. Hayes has been one of the most dominant players in any state league in recent seasons and posted three SuperCoach double tons in the SANFL last season. He might be more of a back-up than a best-22 player, but in a season where clubs are going to have to draw on their depth more than ever, it seems inevitable he will play. Based on his form in the AAMI Series, that could be in Round 1. If it isn't pick him as a loophole and hope he can translate that SANFL form into the big league when his chance arrives.
Jack Hayes in the SANFL last year, including finals

153
122
210
107
114
86
90
61
213
125
91
163
104
99
200
89
156
124
85
177#SuperCoach

— The Phantom (@ThePhantomSC) February 2, 2022
6. Jason Horne-Francis $207,300 MID
The rookie landscape has shifted considerably in the past few weeks with Greg Clark suffering a shoulder injury and Elijah Hollands not picked for Gold Coast's pre-season matches. Both of those players featured in the first edition of the must-have list, but they are long gone. Horne-Francis showed in his first outings as a Roo he can more than justify his price tag of $207k, scoring 83 and 87 points, even while spending a decent chunk of game time as a forward. If he continues in that rule he could win dual-position status in Round 6 as a FWD-MID, which would be a huge plus, too.
Jason Horne-Francis is ready to have an immediate impact for North Melbourne.
7. Nick Daicos $193,800 MID
Like Horne-Francis, Daicos is likely to have DPP by Round 6 as he spends time at half-back and rotates through the midfield – possibly in tandem with Scott Pendlebury. There seems little doubt Daicos can impact games immediately and the Pies' biggest problem is keeping a lid on the hype after he posted a KFC SuperCoach ton against the Giants in the AAMI Series. A safe option to have on-field as your M6 or M7. If he gets DEF status in Round 6, he will help significantly with the defensive rookie shortage too.
8. Josh Dunkley $558,200 FWD-MID
Dunkley's role and injury history are red flags – remember, there have been times in the past two years where Luke Beveridge used him as a forward and, briefly, a ruckman. But at his best he's one of the premier scorers in KFC SuperCoach. He averaged 129 points in the first six rounds last year and attended more centre bounces than any other Dog in their final pre-season game and a midfield role seems assured. If he catches fire and you don't have him, he could burn you more than any other player.
9. Hugh Dixon (West Coast) $102k RUC-FWD
The former Docker gets a second chance at the top level after featuring once for Fremantle in 2019. Dixon will have plenty of opportunities to showcase his talent this year as the Eagles come to grips with a long injury list and uncertainty surrounding Jack Darling. Dixon's only AFL game netted a score of 45 ranking points, which is likely about what his average will be this year. He did average 88 ranking points in the WAFL last year, but only the elite key forwards regularly average 85-plus in KFC SuperCoach. Our friends at Champion Data have done us a huge favour by giving Dixon DPP status. Pick him as your R3, pick Jack Hayes forward and you've got handy cover across two lines.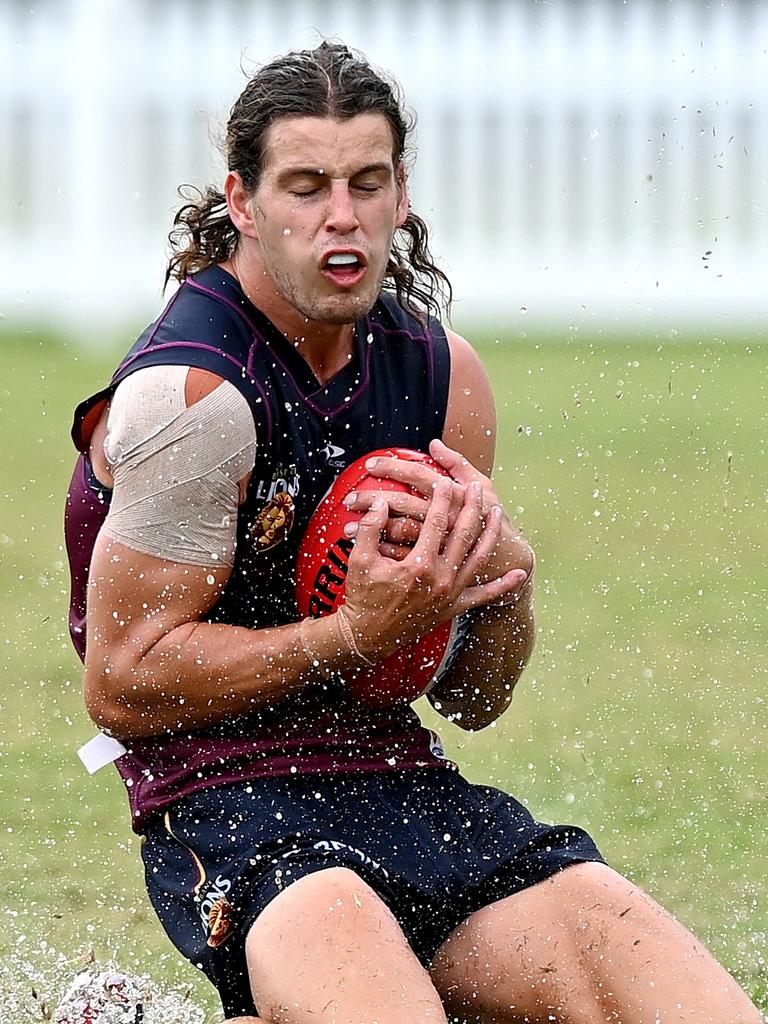 Jarrod Berry dominated Brisbane Lions' pre-season game against Adelaide.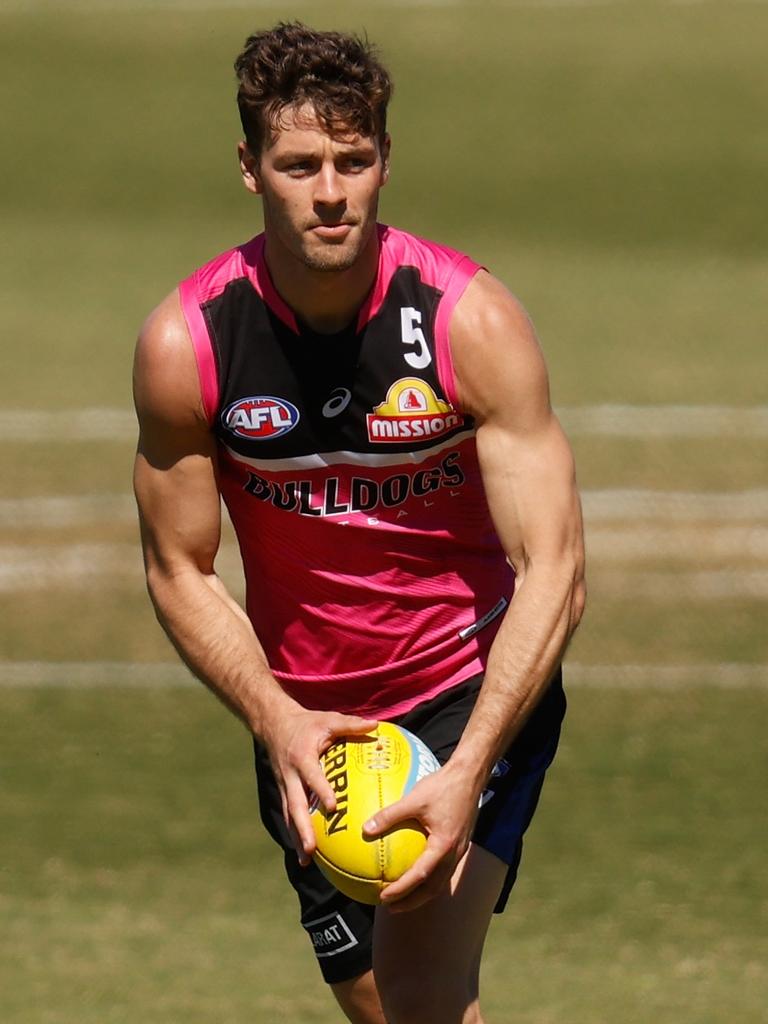 Josh Dunkley's monster ceiling puts him ahead of other forward premium options.
10. Jarrod Berry $268,500 MID
Those KFC SuperCoaches who thought they were onto a super POD with Jarrod Berry would have been slightly frustrated when he dominated Brisbane's pre-season game against Adelaide. What Berry showed in that game was what every KFC SuperCoach wanted to see – he moved freely, was used at centre bounces and was influential in the forward half of the ground. His $268k price tag seems way too low for a player who has already proven he can average more than 90 during a full season.
11. Josh Rachele $184,800 FWD-MID
Welcome to the year of the expensive rookie. Any doubt KFC SuperCoaches had about paying more than $180k for Rachele were erased when he was Adelaide's best player with three goals against Brisbane Lions. Then he backed it up with another three goals against the Power. His role might not be conducive to scoring well every week as a small forward, but he should have great job security and a high ceiling in the games where he does hit the scoreboard. There aren't many forward rookies you would be happy to start on the field, but Rachele is clearly one.
Originally published as KFC SuperCoach AFL: The 11 players every team should start with in season 2022