SuperCoach Plus: 11 things you need to know for Round 9 of the AFL season
The numbers behind Stephen Coniglio's falling KFC SuperCoach scores plus trade, this week's money men, captain tips and more from SuperCoach Plus to help your team.
Watching role changes can be key to making the right calls when jumping on – and off – players in KFC SuperCoach.
And trying to figure out what some AFL coaches are doing with their magnets can make your head spin. Don't worry, we're here to help!
Scroll down to dig into the stats behind the KFC SuperCoach scores plus 10 more nuggets from SuperCoach plus to help your team.
SuperCoach Plus is a treasure trove of stats and tools including Break Evens, score and price projections, a bye planner, the new Trade Assist button and lots more. And now SuperCoach Plus subscribers can see live KFC SuperCoach scores for every AFL game in the 2022 season.
And you get exclusive weekly analysis articles just like this one!
Note: The SuperCoach Plus free trial for all players has expired, so sign up now for live scores, exclusive stats, team latest and more!
GWS MAGNETS (1)
More than 11,000 coaches traded out Nick Daicos last round, making Stephen Coniglio the most popular player in KFC SuperCoach. But how long will his 123,680 owners keep the faith? Coniglio shaped as a season-long keeper but a role change has put that assessment in doubt. He has played 90 per cent of game time as a forward since round 6, attending a total of five centre bounces over this period (after attending 20 and 16 centre bounces in the opening two rounds). He scored a season-low 70 points against Geelong and has a Break Even of 86 against Carlton this week. After rising in value by $190,700, he is forecast to lose money for the first time this year with a projected score of 61. Don't rush to trade him out but he could be part of your bye upgrade plans if his role doesn't improve.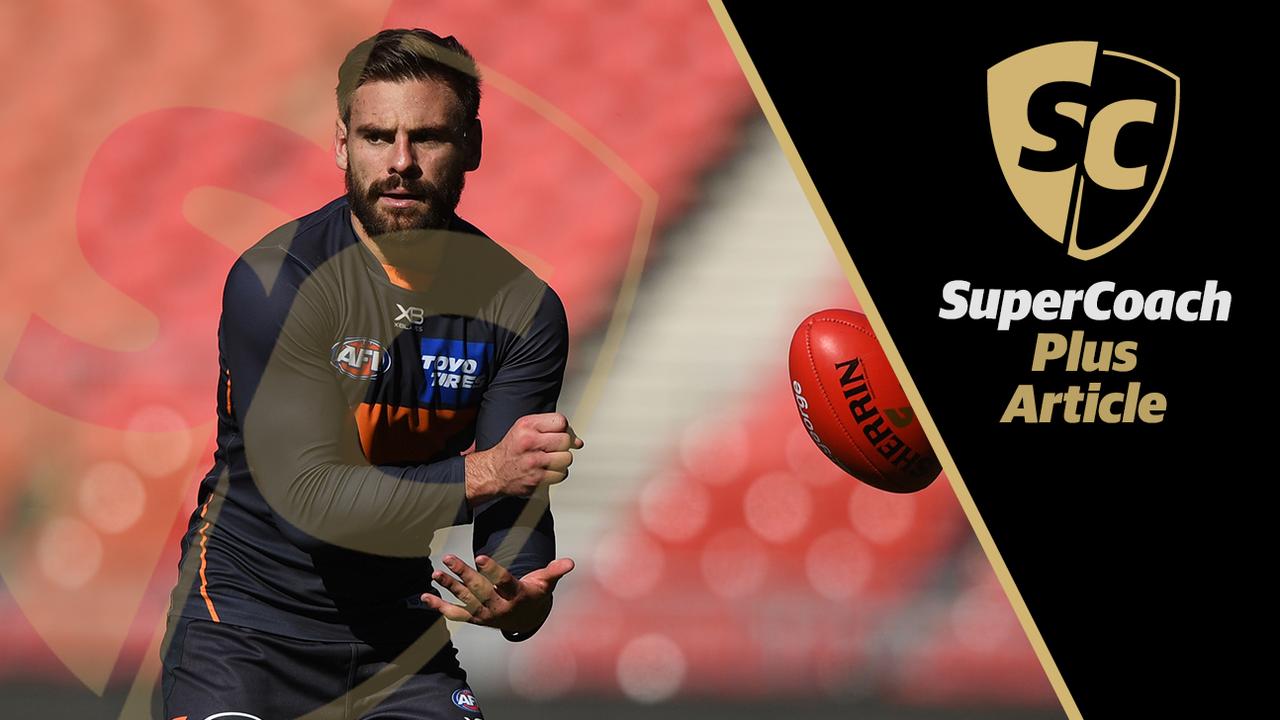 Stephen Coniglio is playing as a small forward for the Giants.
GWS MAGNETS (2)
Lachie Whitfield's ownership has dropped every week since round 1, when he started in just over 80,000 KFC SuperCoach teams. He remains in almost 40,000 squads and those owners must be very confused about his role in the Giants line-up. Against Geelong he played 100 per cent game time as a forward in the first half, and then 88 per cent game time as a centre bounce midfielder in the third term. He finished with 40 per cent in defence and 41 per cent game time on the wing in the final quarter. The role up the ground suited his scoring in the second half, tallying a game-high 19 disposals during that period, scoring a team-high 50 points.
ZORKO DEJA VU?
A player to watch with a more positive role change is Dayne Zorko, who played as a defender early in the season for Brisbane. That experiment looks to be over. Zorko gained dual-position status after playing 100 per cent game time in defence from rounds 2-4, but since then he has gradually gone back to his more familiar mid-forward role. The return of Keidean Coleman to the Lions side has resulted in 36 per cent midfield/64 per cent forward split for Zorko in his past two games – reflected in his KFC SuperCoach numbers, scoring 120-plus in both matches. Zorko is now priced at $522,900 with a Break Even of 62. At the same time last year he was priced at a bargain $487,900 before exploding, averaging 118 over his last 13 games from that point, with his price peaking at $655,400. At age 33, could history repeat?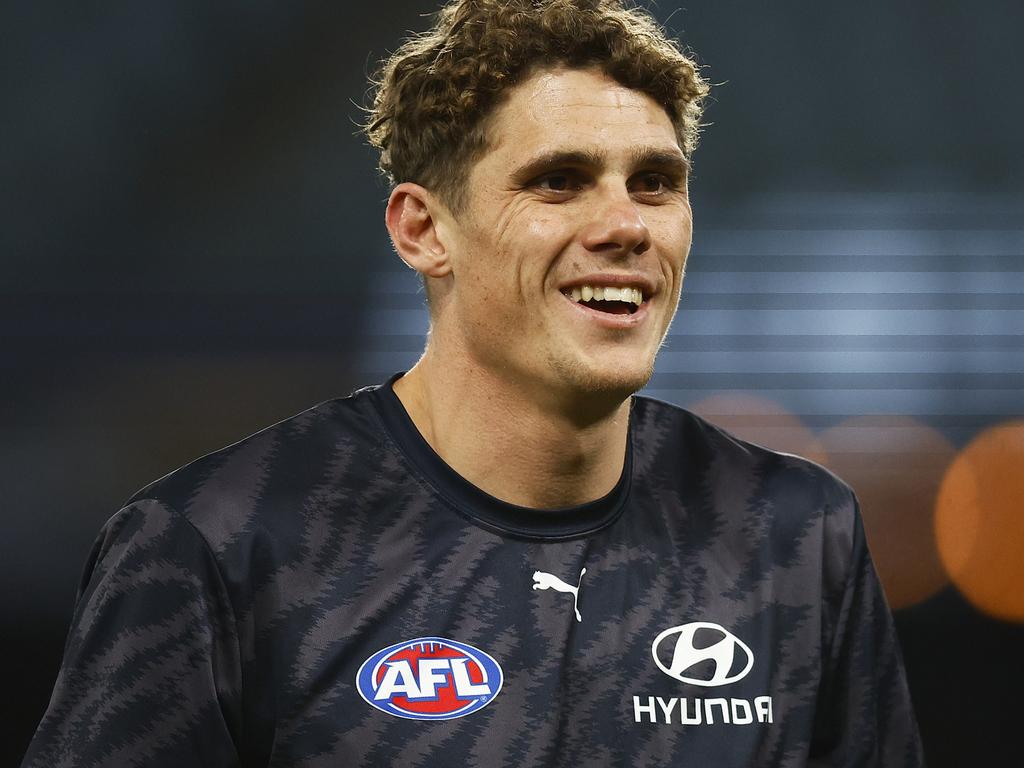 Charlie Curnow has kicked 25 goals to sit second in the Coleman Medal after eight rounds. Picture: Daniel Pockett/Getty Images
CHARLIE GOING FULL THROTTLE
There have been several great success stories in the $200-$300,000 price range up forward this season, including Coniglio, Will Brodie and Tristan Xerri. But Charlie Curnow is the one that got away from most SuperCoaches. After opening the season with a rusty 36 points against Richmond, he has averaged 94.2 in the seven rounds since, culminating in a season-best 149 points against the Crows on Sunday. Curnow has seemingly banished his injury demons and increased in value by $193,700, and more cash is set to roll in with a Break Even of 1 this week against the Giants. Curnow started the season in just over 15,000 teams and his ownership has increased by just 330 in the two months since.
MONEY MAKERS
Exciting Richmond forward Maurice Rioli Jr has the lowest Break Even of the round of -92 after scoring 92 and 72 in his first two matches. If he can score 53 points against Hawthorn this week he's projected to rise more than $60,000 in value. There are four more "bubble boys" worth considering week with Carlton's Jack Carroll (BE -82), Eagle Luke Strnadica (BE -72), Giant Cooper Hamilton (BE -63) and Magpie Aiden Begg (BE -46) all set to jump in value next Sunday night after playing their third game. At the other end of the Break Even list expect big price drops from Callum Mills (BE 201), Jack Steele (BE 175) and Jack Sinclair (BE 147). Tom Mitchell has already lost $111,400 from his starting price and is set to tumble further. He has a Break Even of 189 against Richmond and could be available for close to $450,000 in two weeks. The last time he was that cheap was early in the 2015 season.
TIGERS' LYNCH PIN
Speaking of Break Evens, Tiger spearhead Tom Lynch has a BE of -64 after catching fire in the past two rounds. After scoring 167 points against the Eagles, he backed that up with 184 points against Collingwood, kicking six goals, taking 11 marks and collecting 25 disposals opposed to All-Australian defender Darcy Moore. Key forwards are notoriously unreliable KFC SuperCoach selections but it's worth noting Lynch faces Hawthorn (which gave up six goals to Peter Wright last Saturday night) and Essendon in his next two matches. SuperCoach Plus projects scores of 115 and 107 and a $112,000 price jump before the Tigers run into Sydney then have a bye. Quick cash grab, anyone?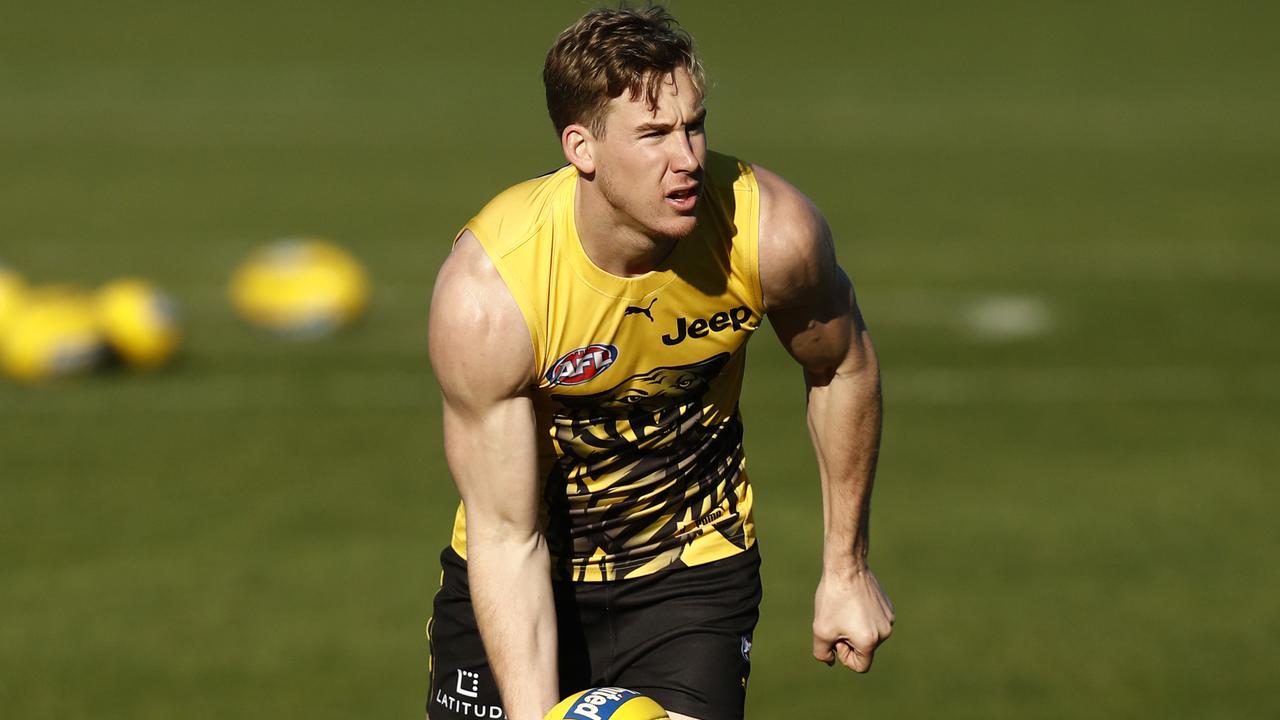 Tom Lynch has been unstoppable the past two rounds. Picture: Darrian Traynor/Getty Images
LUKE PARKED
Sydney's Luke Parker was one of the hottest trade targets in KFC SuperCoach last week, added to more than 16,000 teams. His owners would have been thrilled with his 72 points in the first half against Gold Coast, including a 54-point second term. His scoring completely dried up after that though, adding just 17 points in the second half. He had just four disposals after halftime, of which two were effective, and was the 42nd ranked player on the ground in the second half. Parker has a projected score of 109 against Essendon this week and a Break Even of 73.
SUN'S STINKER
Gold Coast forward Malcolm Rosas has been traded into 43,000 KFC SuperCoach teams over the past three rounds and 35 per cent of his owners were unlucky enough to have him on field last week. Rosas had a score of -5 at halftime before getting a little more involved in the second half, finishing with a game-low 18 points. Rosas had seven disposals for the match at 29 per cent efficiency, including four turnovers, and didn't hit the scoreboard despite the Suns posting an impressive win. He still managed to increase in price by $14,200 but will need to improve this week to hit his Break Even of 50 against Fremantle or risk losing money from his $198,100 price tag. Regardless, he is a bench option only!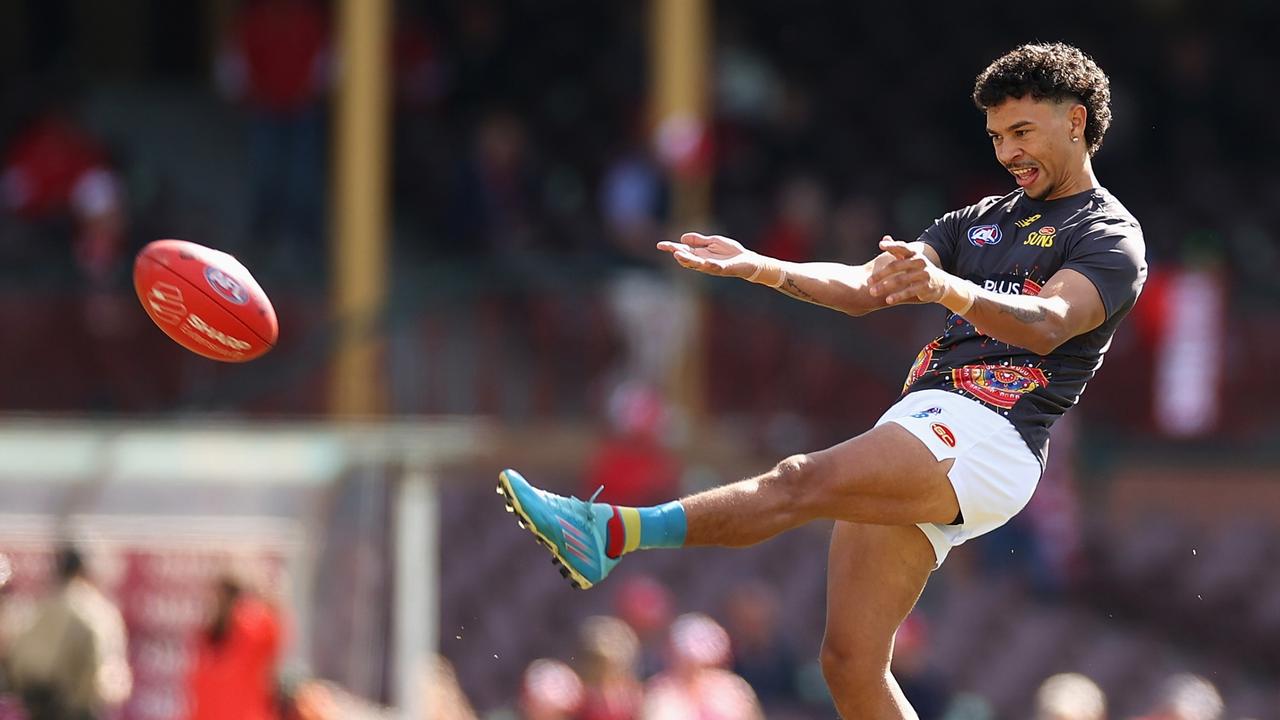 Malcolm Rosas had a day to forget against Sydney. Picture: Cameron Spencer/Getty Images
PLAYING THE PERCENTAGES
A new feature for SuperCoach Plus subscribers in 2022 is the ability to see how many coaches start players on field or on the bench, and as captain and vice-captain. Last weekend 52 per cent of Patrick McCartin's 76,000 owners had him on field for his season-high 94 KFC SuperCoach points, while he was stuck on the bench for 48 per cent of owners. Eighty per cent of Josh Gibcus owners had him on field for his 66 points, Nathan O'Driscoll was on field for 70 per cent of owners and 25 per cent of Josh Ward owners had the confidence to start him (he rewarded them with 53 points). Hopefully the 1 per cent of Patrick Cripps owners who had him on the bench were using him for the vice-captain loophole. Lachie Neale was the most popular captain in round 8 with 29 per cent of coaches putting the C on him and another 15 per cent handing him the VC. Other notable captain picks included Max Gawn (12.2 per cent), Cripps (6.8 per cent), Clayton Oliver (4.9 per cent) and Jack Steele (3.5 per cent).
CAPTAINS CORNER (1)
Jack Macrae bounced back after a couple of quiet weeks with 144 points in round 8 – repaying the faith of 8 per cent of coaches who had him captain and another 18 per cent who trusted him with the VC – and faces Collingwood on Friday night, a team he averages 110 against in his past three. Lachie Neale will be hard to overlook against an Adelaide side that gave up 151 KFC SuperCoach points to Patrick Cripps last week. Neale hasn't played the Crows since 2020 but in his past two games against them he scored 147 and 148. In the final game of the round Melbourne's stars should dine out against a depleted West Coast, although historic numbers here are of limited value. Max Gawn has scored 91 and 93 in his past two against the Eagles but that was lining up against Nic Naitanui, while Clayton Oliver also fell just short of the ton against West Coast in 2020 and 2021. Patrick Cripps is on fire in 2022 but his history against the Giants isn't great, scoring 71 and 57 in their past two meetings.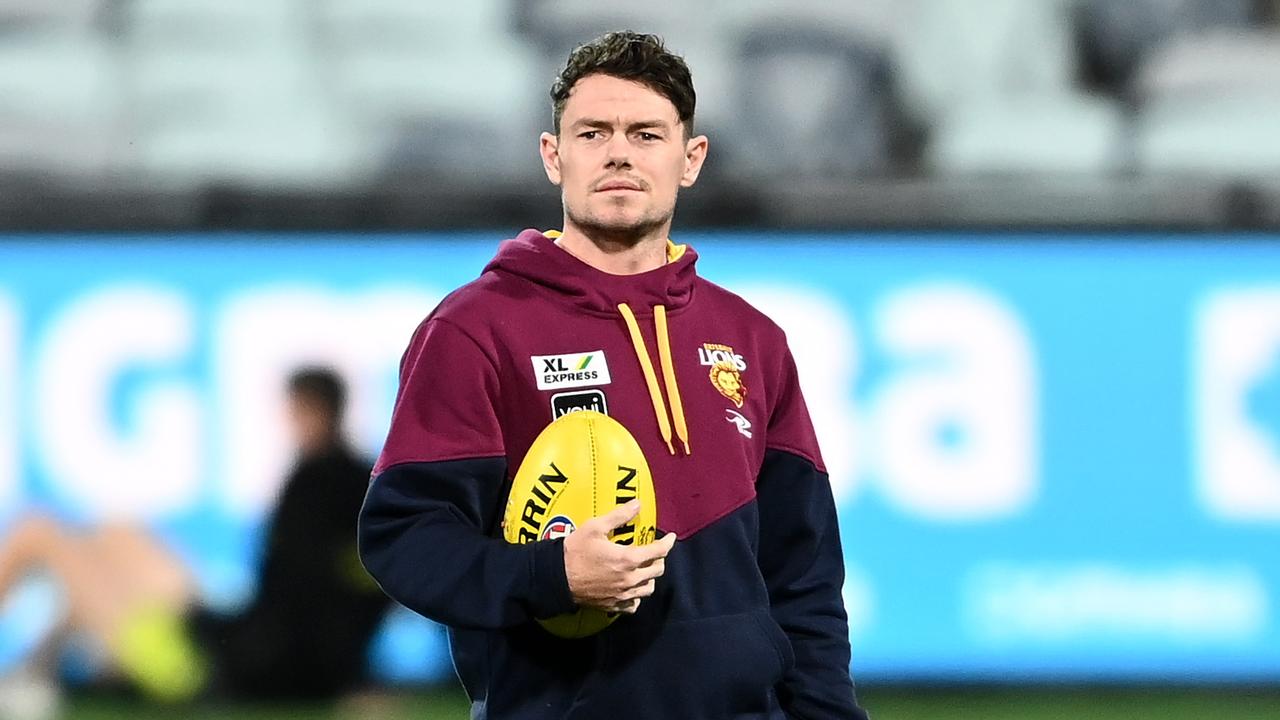 Lachie Neale has scored more KFC SuperCoach points than any other player in 2022. Picture: Quinn Rooney/Getty Images
CAPTAINS CORNER (2)
If you would like a more exotic captain this round, Jayden Short averages 121 in his past three against this week's opponent Hawthorn and is thriving in a new midfield role, and Zach Merrett averages 143.6 in his past three against Sydney. Luke Parker also has a great match-up – he scored 151 against the Bombers the last time they met and has a career average of 105 against them. And if you're one of the 5 per cent of (very smart) coaches who selected Travis Boak, he is averaging 124.6 for the season (ranked No.3 in the competition) and loves playing North Melbourne – his past three scores against the Kangaroos are 160, 149 and 129.
Originally published as SuperCoach Plus: 11 things you need to know for Round 9 of the AFL season