The making of Dayne Zorko: From draft rejections and bricklaying to Brisbane Lions skipper
Careers aren't defined in teenage years and flags aren't won in May, but captains who perform like Dayne Zorko create the ultimate legacies, writes ADAM PEACOCK.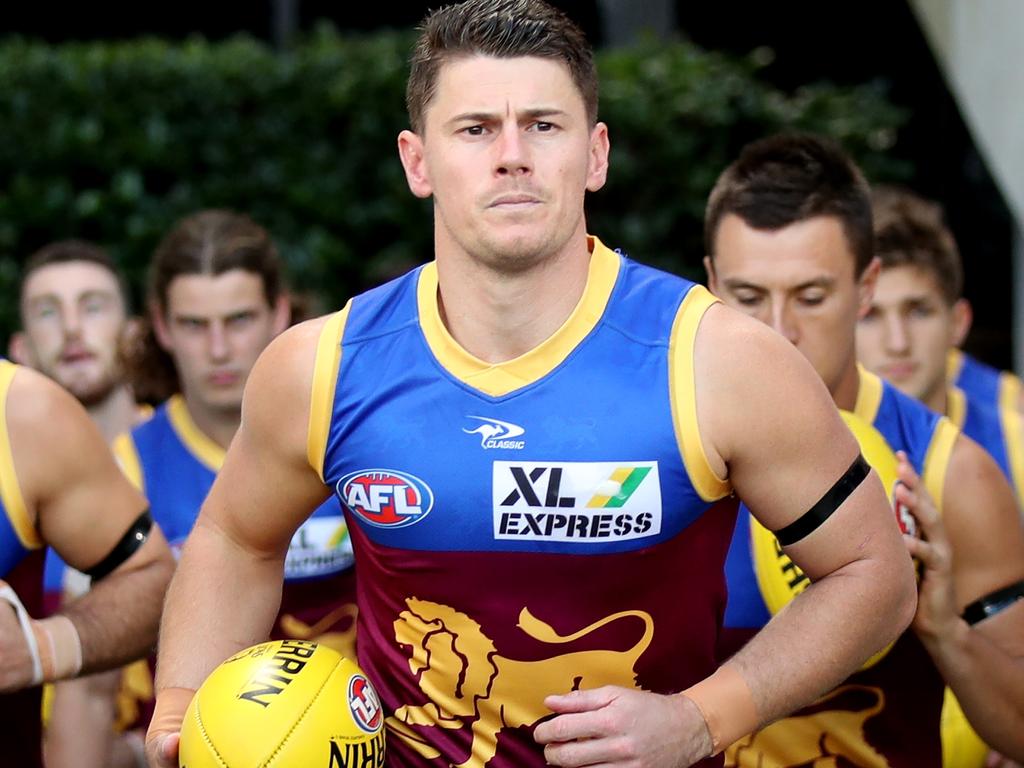 Brisbane captain Dayne Zorko leads the Lions through the race before the round 7 AFL clash against the Sydney Swansat the SCG. Picture: Matt King/AFL Photos/via Getty Images
Dayne Zorko had to wait a while to become an AFL footballer.
Ignored in draft after draft, even though he was of the best youngsters in Queensland, Zorko didn't get a crack until he was 23.
Mysterious doesn't begin to explain what those decisions by club recruiters look like now.
Especially on a day like yesterday. Sydney and Brisbane. Both went in 5-1.
Brisbane spun out of a physical contest 6-1.
Key contributors were scattered across the SCG but at the heart of it all, the man who had to be patient for a start, had to wait to know what winning regularly felt like, and who now revels in being a leader.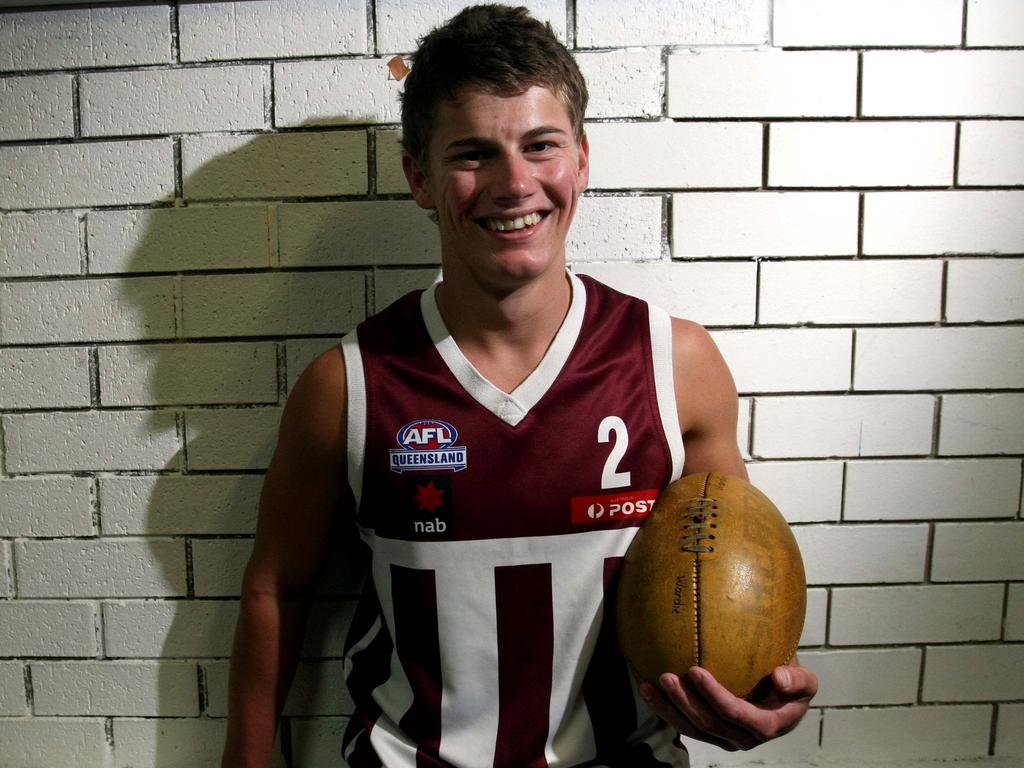 Back in 2008, Dayne Zorko was a 19-year-old kid playing for Broadbeach with dreams of cracking into the AFL. Picture: NewsCorp Australia.
*****
Of Zorko's first 100 games, 68 were losses. His 100th milestone was a dark Sunday afternoon at the Gabba, as Geelong smashed the Lions by 10 goals.
Brisbane are a totally different club now, revitalised under the stewardship of Chris Fagan. Young players are developing quickly. Older players seem to have reversed the ageing process.
At 33 and out of contract, Zorko could be excused for considering retirement. No chance. He's as keen as an undrafted teenager to be involved.
"Absolutely, when the boys are playing like this!" Zorko tells CodeSports from a jubilant Lions rooms.
"There are conversations (of a contract extension) between my manager and the list manager. I think it will get done by the end of the year.
"At the start of my career, the times weren't great in Brisbane, so when there's a winning culture you want to hold on for as long as you can."
The reasons are simple.
"It's leadership and coaching our new players coming in," Zorko says. "Now we've sustained four years of really strong performances, the draftees that come in, you can really help them and mould them into what it takes to become elite players."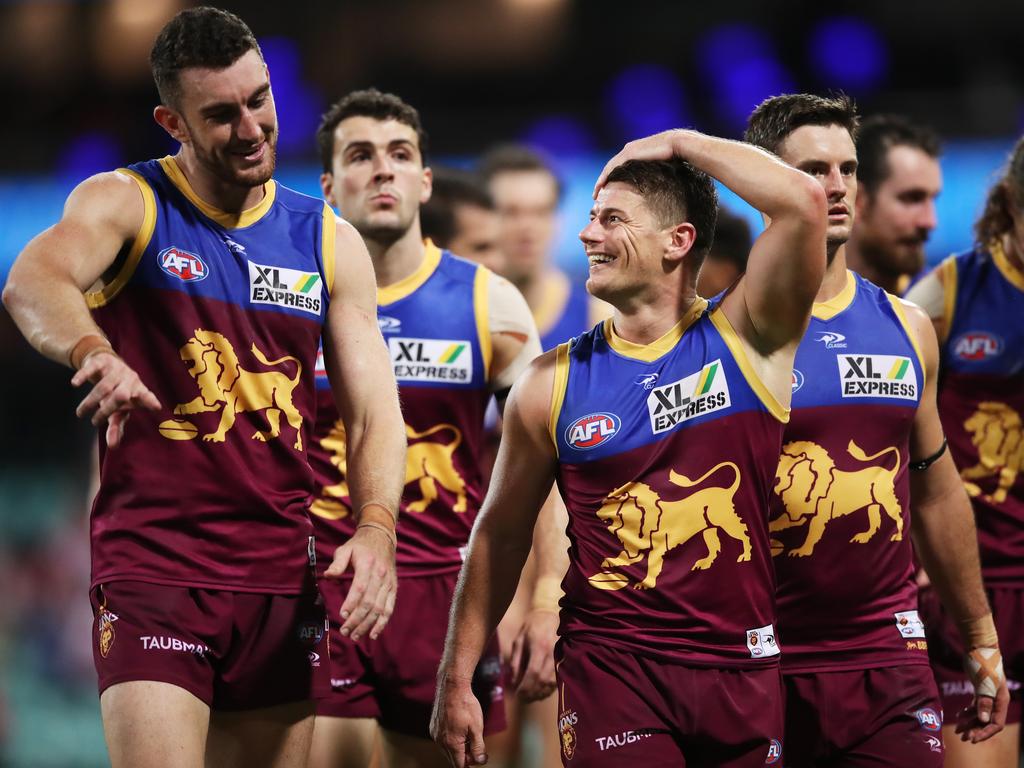 Lions skipper Dayne Zorko (right) hopes to continue playing for Brisbane over the coming years. Picture: Matt King/AFL Photos/via Getty Images
*****
Zorko is very much in that bracket – something highlighted by two particular instances against Sydney.
After a cagey, almost nervy first quarter, the game was there to be blown apart in the second and it was Zorko who pulled the trigger. Two pure kicks from 50 for two goals started a fluid period for the Lions, during which the lead stretched to 33 points.
But the lead that Zorko helped create vanished early in the third quarter and that is where his captaincy qualities received a major test.
Sydney made a run. Buddy kicked three in a row. The crowd didn't storm the turf like after Buddy's 1000th. They wouldn't dare. The big man was in a belligerent mood. He manhandled everything in his way. Wanted to fight at Harris Andrews. A one-man army. He might throw someone over the Brewongle. The stands shook as Brisbane's comfy cushion vanished.
Zorko watched it all unfold and knew a calm, clear way of thinking would steady Brisbane's wobbles.
"The challenge with captaincy is you have to understand the group. You got to sense the mood and if they are up and about, just let it go, be really quiet and keep an eye on how it's all going," Zorko says.
"Sydney challenge us at the start of that third quarter. It was important to sense that mood and I went to the other leaders in the group and to say righto, let's back to square one, let's get some momentum back, which we were able to do.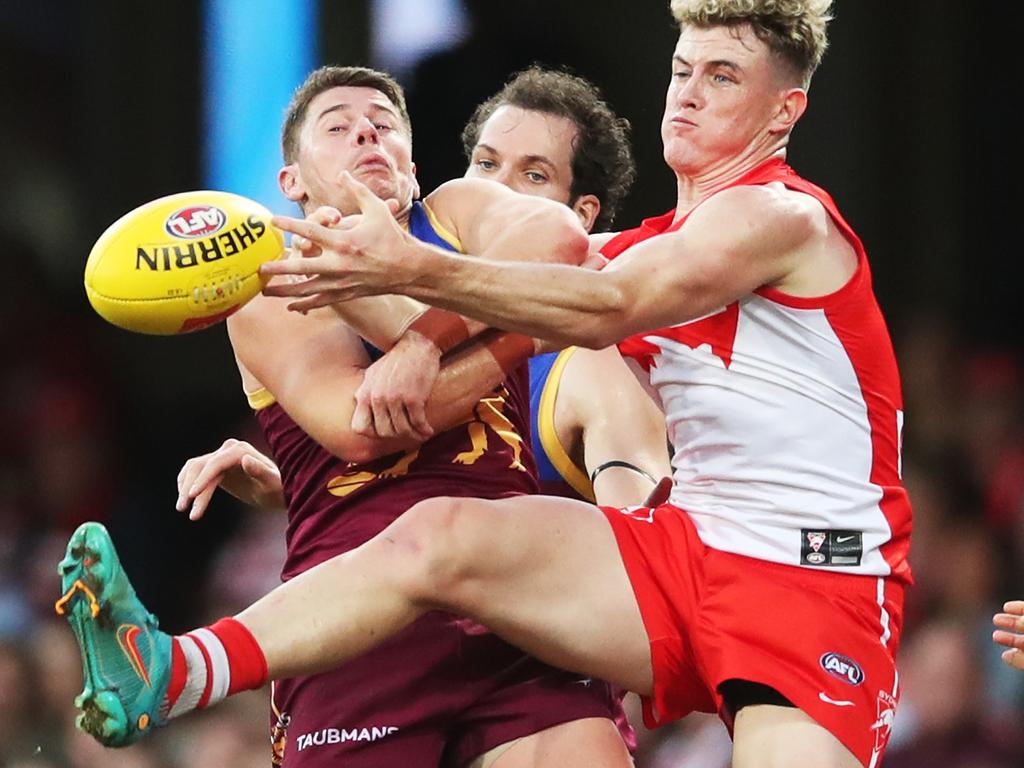 Brisbane's Dayne Zorko tangles with Chad Warner of the Swans at the SCG. Picture: Matt King/AFL Photos/via Getty Images
*****
Once the Lions lead was re-established for good, Zorko played a steady midfield role, ably supporting the evening's undoubted star in Lachie Neale.
Whether it be further forward, in midfield or down back, Zorko doesn't care where he is positioned. Now that he's over a minor scare, in which a calf problem turned out to be some scar tissue from an old injury, he's ready for anything.
"(Where I play) is whatever is best for the team, my legs are feeling a lot better than what they were at the start of the season. That obviously helps," Zorko says.
"There was a thought to play me back, similar to Luke Hodge and Grant Birchall in the last few years.
"You see teams now try to expose different players for different areas, we are a group trying give opposition different looks.
"The coaches make the decision. Sydney are hard in midfield, so today we needed a bit more experience in there. I know I can play all three positions which is an ace up Fage's (Chris Fagan's) sleeve."
Next week could be an opportunity to mix up Zorko's role again. The Lions face West Coast. They might declare. Or play Zorko further back. Who knows? There are options to consider before the true gauge of where the Lions are at in June, with successive games against Fremantle, St Kilda and Melbourne.
AFL fans could see Dayne Zorko push back for the Brisbane's upcoming clash against West Coast. Picture:

Chris Hyde/Getty Images
*****
The big tests, and the opportunity to right some finals wrongs of the past few years, bring a glint to the eye of Zorko.
Where he's at now sure as hell beats what he was doing during the years he waited for his AFL chance, dabbling in bricklaying on the Gold Coast.
"The early mornings, out in the sun all day, not for me," Zorko laughs, before pointing to his team. "This is great. A road win against a quality team, they are worth their weight in gold."
As Zorko explains this, his coach, Fagan, walks past and plants a big kiss on the cheek of his captain.
Careers aren't defined in teenage years and flags aren't won in May, but captains delivering performances like Zorko's on Sunday act as key moments in creating the ultimate legacy.