VAFA female umpire stands down after player red-carded, found guilty in ball-throwing controversy
Just days after a harrowing report was revealed, a female VAFA umpire has stood down after a ball was thrown in her face, writes PAUL AMY.
There still appears no end in sight to the umpire abuse scandal that has rocked the AFL at all levels. Picture: News Corp Australia
A female football umpire has stood down after a ball was thrown in her face in a match in the Victorian Amateur Football Association.
The incident occurred in an Under 19 game between Old Scotch and Aquinas on Saturday, April 23.
At the VAFA tribunal, Old Scotch player Thomas Prior received a three-match suspension after being found guilty of "misconduct/serious misconduct''.
The field umpire, aged in her early 30s, told the tribunal Prior believed he should have received a free kick for a push in the back after he had been tackled by an opponent.
She said she decided on a ball-up and asked Prior to pass her the ball.
The umpire gave evidence he threw it netball-style at her face from a distance of 1 to 1.5 metres, hitting her forcefully on the left side.
She said it was painful and she was stunned.
She reported Prior for abuse and red-carded him from the ground in the third quarter.
Umpiring with a teenage official, she was able to complete the game.
The umpire, who started with the amateurs eight years ago, told the tribunal she suffered headaches and felt sick later in the day.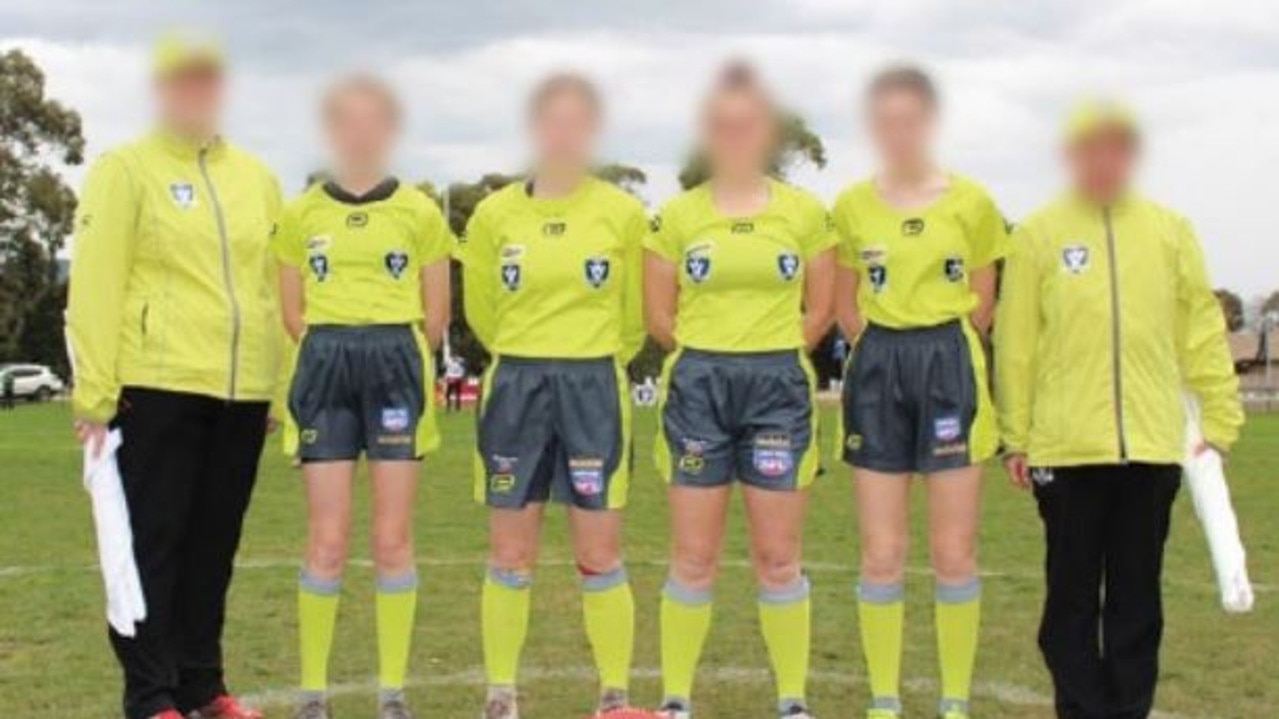 AFL umpire abuse at all levels of the game has been exposed in a shocking report. Picture: News Corp Australia
It's understood she was aghast at the penalty given to Prior, and the episode and its aftermath have left her shaken and disillusioned.
She has told umpiring colleagues she has yet to receive a direct apology from the player or the club.
There was no video footage of the incident. Prior told the tribunal he threw the ball under-arm and not deliberately into the face of the umpire.
He pleaded not guilty, called up two teammates as witnesses and produced a statutory declaration from an Aquinas opponent supporting him.
The umpire oversaw a women's game last weekend, agreeing to fill in at a time when all community leagues are struggling to cover all fixtures.
However she has since told the Victorian Amateur Football Association Umpires' Association that she will be unavailable to take up appointments in the next few weeks.
The umpire discussed the incident and her other umpiring experiences in a meeting with acting VAFA chief executive Peter Grant and another competition official last week.
The meeting was set up after a Herald Sun report about harassment and abuse suffered by female umpires.
The VAFA umpire at the centre of the ball-in-the-face incident had taken a week off earlier in the season after being verbally abused in a senior men's game.
She told colleagues that in the past players had called her a "retard" and a "moron", had told her she couldn't umpire and said she belonged in the kitchen.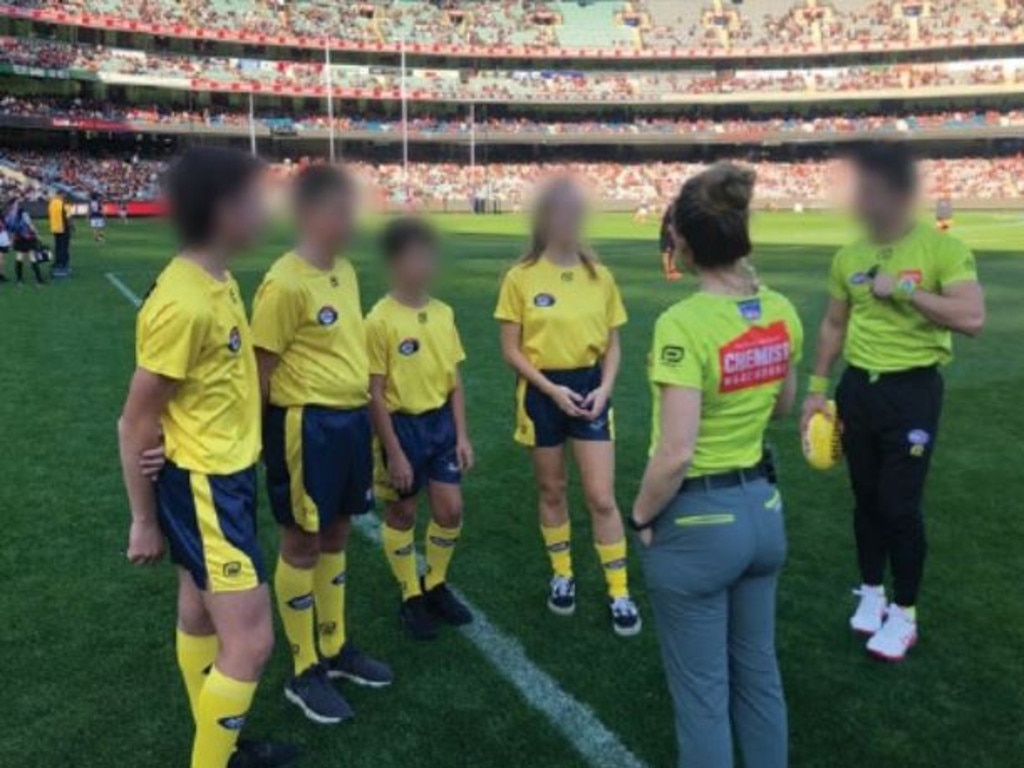 Very few female umpires have pursued officiating at the games top level. Picture: News Corp Australia
Last year she reported a player for abuse. His advocate turned up at the tribunal hearing with a dictionary and quoted the words "female'' and "woman''.
Grant is on leave and referred requests for details about the matter to VAFA president George Voyage.
Voyage said the association had "zero tolerance'' of abuse and misbehaviour towards umpires and it had been "emphasised at length to our clubs and cohorts''.
He said he could not comment on specific cases but said the umpire in question was a "very valued in our umpiring fraternity, very respected, and it's a situation I'd like to have clarified''.
Old Scotch official Brian Goodman was Prior's advocate at the tribunal.
Goodman umpired almost 350 senior VAFA matches and was appointed as umpiring coach/advisor to the association in 2003.
Twelve months later he was made director of umpiring, the first full-time umpiring position in community football. He declined to comment on the matter.
The umpire asked not to be named and declined to comment when contacted by CodeSports.