Veterans banking on Anzac biscuit sales to help servicemen and women in need
Anzac biscuit season is upon us and AFL great Kevin Sheedy urges all Australians to tuck into the classic treat this week to support veterans in need through The Bravery Trust.
Anzac biscuit season is upon us, but for Kevin Sheedy it's a treat to be enjoyed all year round.
The 75-year-old AFL legend believes they are the quintessential Aussie biscuit.
"Even if it's not Anzac Day, they're the first one I go for," he said.
The big question of soft or crunchy isn't an issue for Sheedy.
"It doesn't matter. I like the variety. If they're a little bit crunchy, I dip them in my coffee. "The soft ones just float away," he said.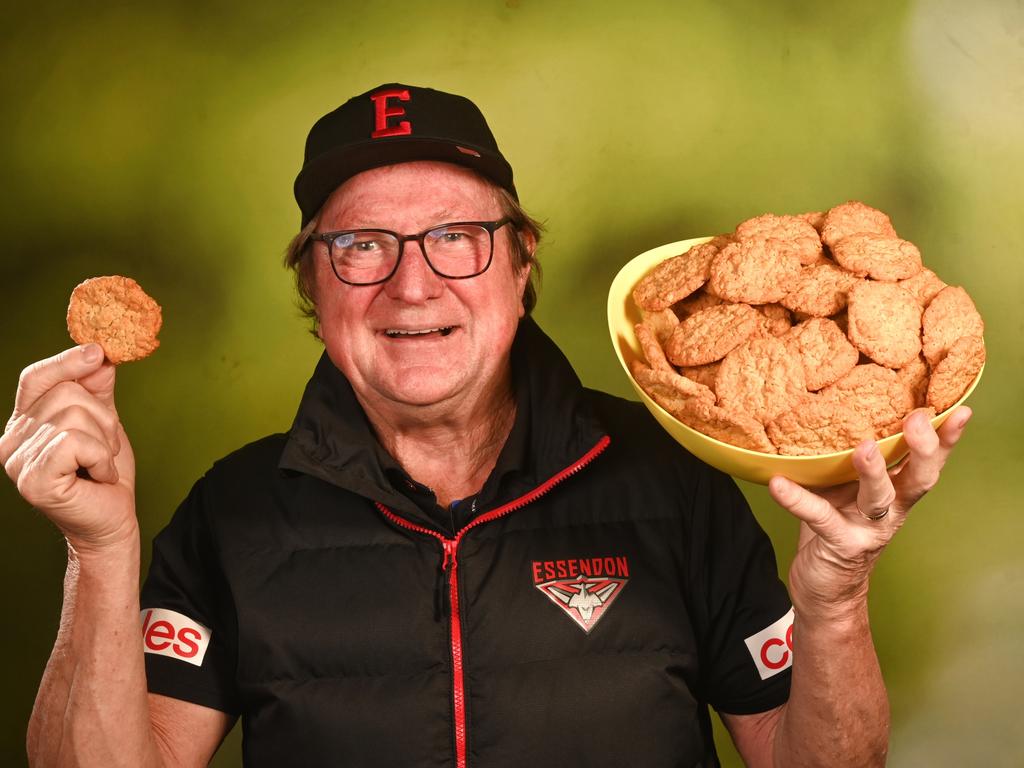 AFL great Kevin Sheedy loves his Anzac biscuits year-round but will stock up at Coles to help support veteran charity The Bravery Trust. Picture: Rob Leeson
This year, he's stocking up because Coles is donating 50 cents from every pack of Coles brand Anzac biscuit sold between April 20-25 to The Bravery Trust (BT).
Sheedy is an ambassador for the charity that supports Aussie veterans who have an injury or illness as a result of their service.
"They taste even better if I know they're a donation to The Bravery Trust. I'll eat more biscuits that I normally would over that period," he said.
Sheedy has been a BT ambassador for five years. He didn't go to war, but was conscripted for national service in the late 1960s.
"It's not good enough we don't look after the Defence Forces when they come home for war zones," Sheedy said. "We need to put our hand up, look after them and give them the confidence they didn't fight for nothing."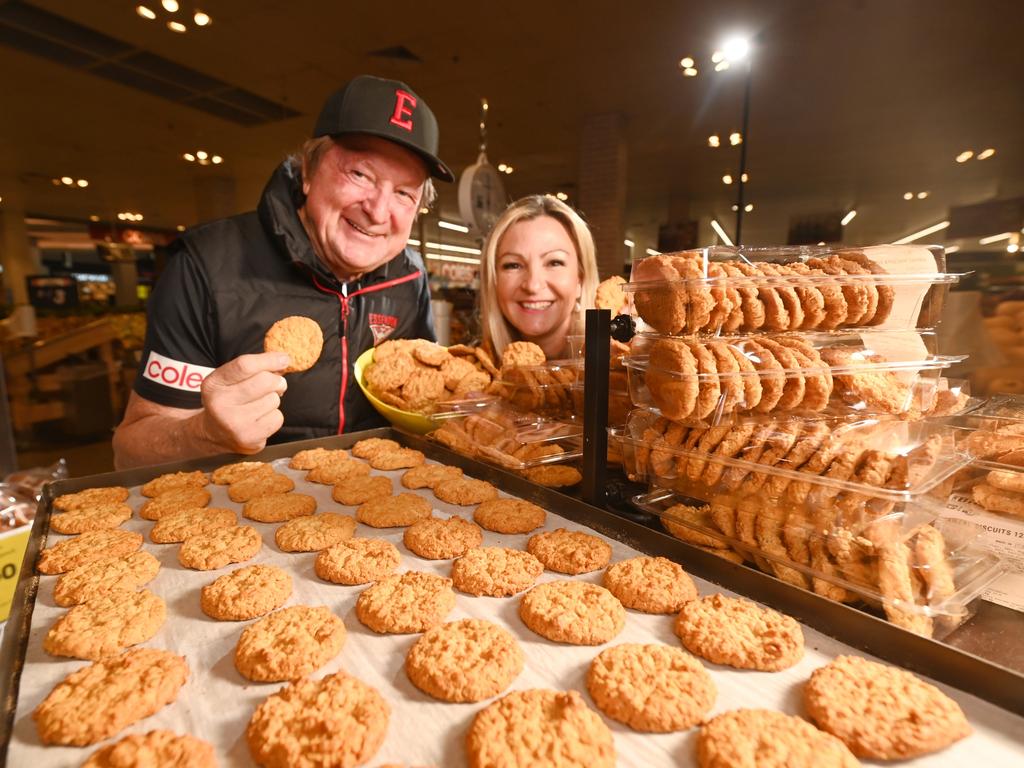 Sheedy with Bravery Trust's Jo Crawford and some of the Anzac biscuits rolling out this week. Picture: Rob Leeson
Victorian Gordon Traill, 66, has benefited from BT's help.
"Our youngest daughter needed surgery for a congenital condition," he said.
"I wrote a letter to BT about how I was prepared to go into debt to pay for it. They rang me a day later and told me they would cover everything.
"I couldn't believe it. They didn't just help me, they helped my family.
BT CEO, Belinda Wilson, said Coles' support for the charity was invaluable.
"With the help of Coles and their customers, not only can we change the lives of veterans and their families – together, we can save lives," she said.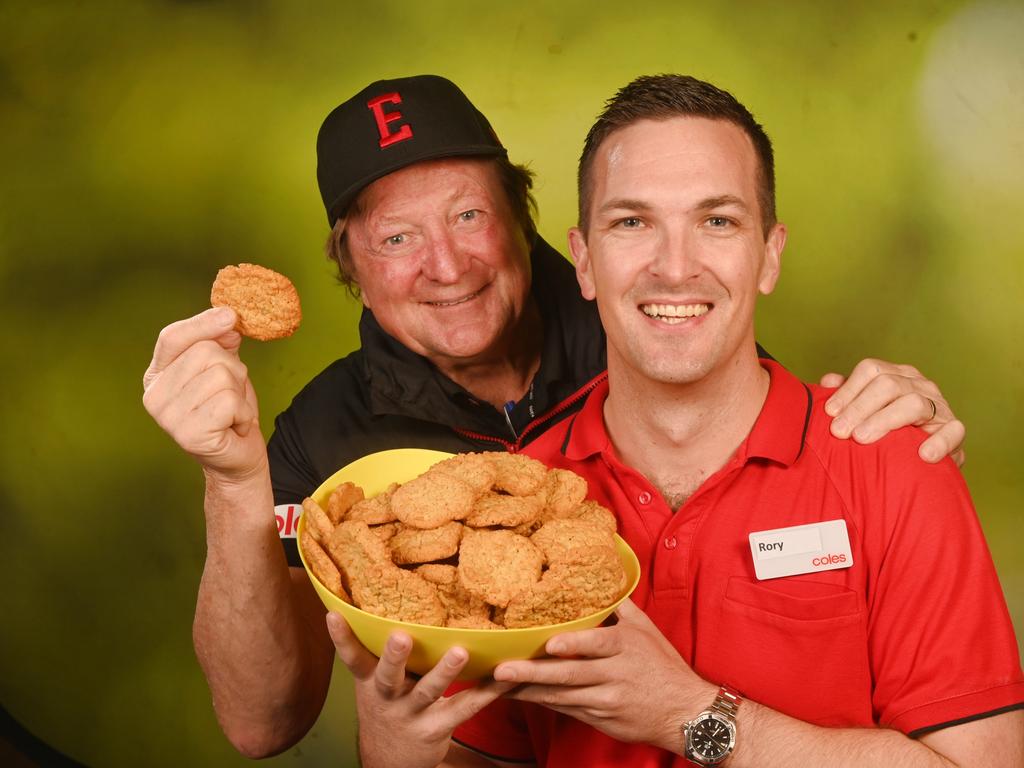 Sheedy with Army Reservist and Coles assistant state manager Rory McDonald. Picture: Rob Leeson
While Sheedy won't be marching this Anzac Day – "I don't march because I didn't go to war," – he commemorates the national day of remembrance at the Collingwood versus Essendon match at the MCG.
"It's the greatest home and away game of any code (and) sells out in three hours every year," he said.
"A percentage of sales goes to the RSL and it's my way of thanking my former mates in the Defence Force."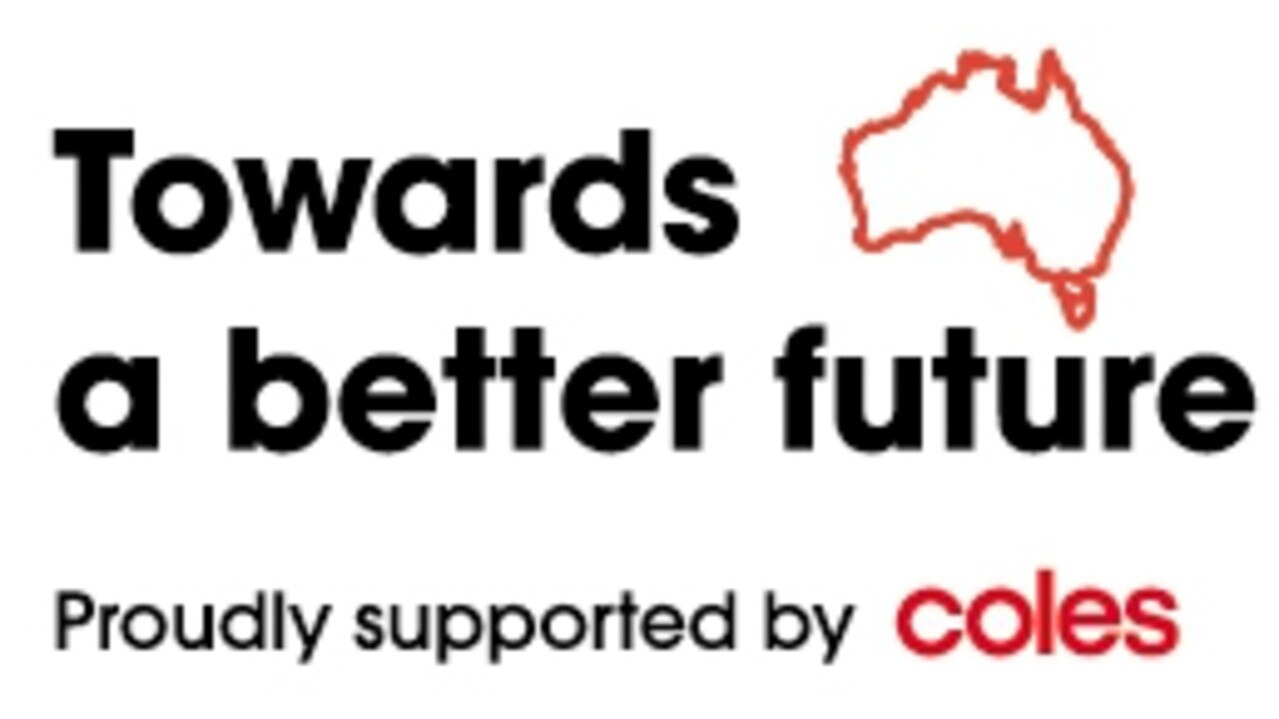 Towards a Better Future, in conjunction with Coles' Better Together strategy, shares stories on farming, local communities, health & wellbeing, and sustainability/food waste to shine a light on the people, charities and organisations that are helping make our country a better place.