Will Schofield: Why West Coast will beat Geelong
In one of the biggest calls of his media career, WILL SCHOFIELD explains why he thinks the Eagles can pull off a huge upset in their round 14 match-up with the Cats.
Will Schofield believes the Cats may be in for an upset as they prepare to take on the Eagles at Optus Stadium. Picture: Robert Cianflone/Getty Images
It's a mismatch for the ages.
Not many give the Eagles a chance this weekend against the Cats.
And rightly so. The teams are far apart in performance this season. A Geelong team striving for yet another top four finish, and in what seems like a broken record on-repeat they'll again challenge for this year's premiership.
And the Eagles, an all-time statistically bad side. Matching it with the worst we have ever seen in VFL/AFL history. A team that has lost by an average margin of 62 points this year, two of those losses by more than 100 points.
Yet with all major indicators pointing to a Geelong victory at Optus Stadium in round 14, there are some small glimmers of hope for an Eagles fanbase devoid of many positive moments this season.
These glimmers have led me to selecting West Coast for the unlikeliest of victories in a season where all hope is seemingly lost.
Listen to why West Coast can beat Geelong this weekend.
West Coast were delivered a 101-point thrashing by the Bulldogs in round 12. Picture: Paul Kane/Getty Images
Post-bye record
Usually, I would say most games need to be taken on their individual merit. Trends and externalities don't have a big impact and patterns can mostly be put down to coincidence.
Not this stat.
Geelong had the bye last week in round 13.
Geelong have gone 3-12 in games directly post a bye – including during the season and before finals – since 2012. For a side that so often challenges come September, this is more than a coincidence.
I'm not sure what schedule they follow down at the Cattery over a bye but they clearly haven't got it right. Whether it be physical or mental, Geelong are not the same team after a lay-off. It's a fact.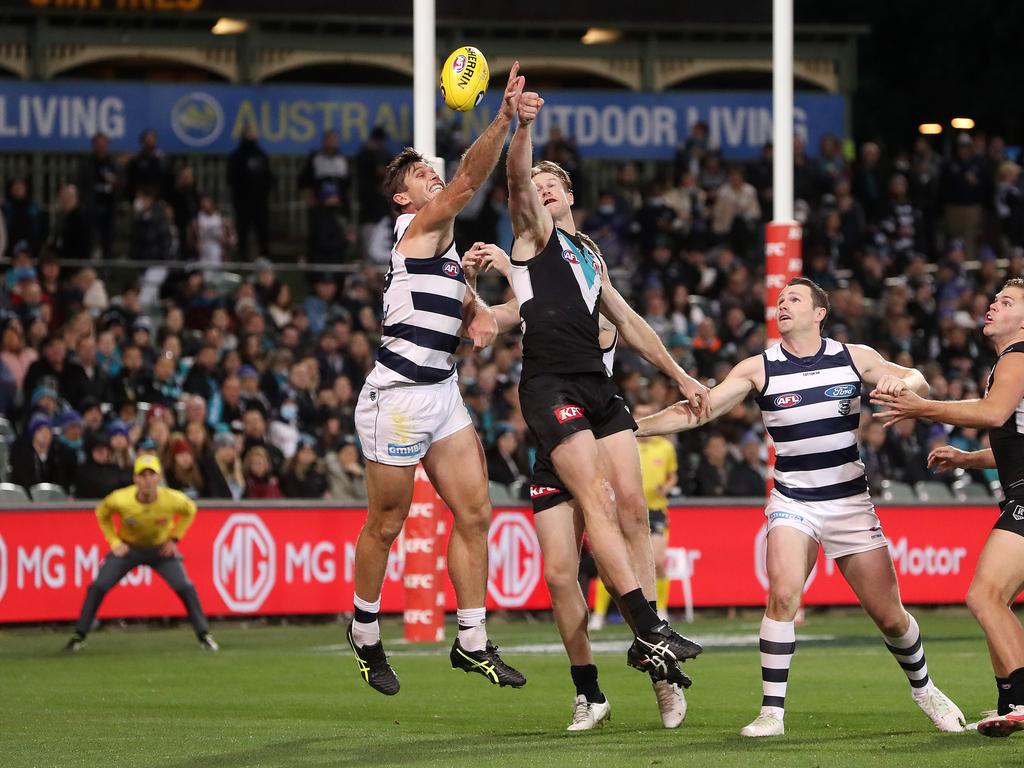 Geelong bucked their post-bye loss trend with a round 13 win over Port Adelaide in 2021's round 13. Picture: Sarah Reed/AFL Photos via Getty Images
Geelong's record in WA
The Cats hold one of the biggest home ground advantages in the AFL. Almost unbeatable at home, that trend has continued this season, only losing to Fremantle by three points at GMHBA this year.
The Cats' record away from home is different, especially in the west.
They've played eight games in the past four years at Optus Stadium. The Cats have won just three.
Not all against West Coast, but a winning record of just 37.5 percent is not a good one for the Cats.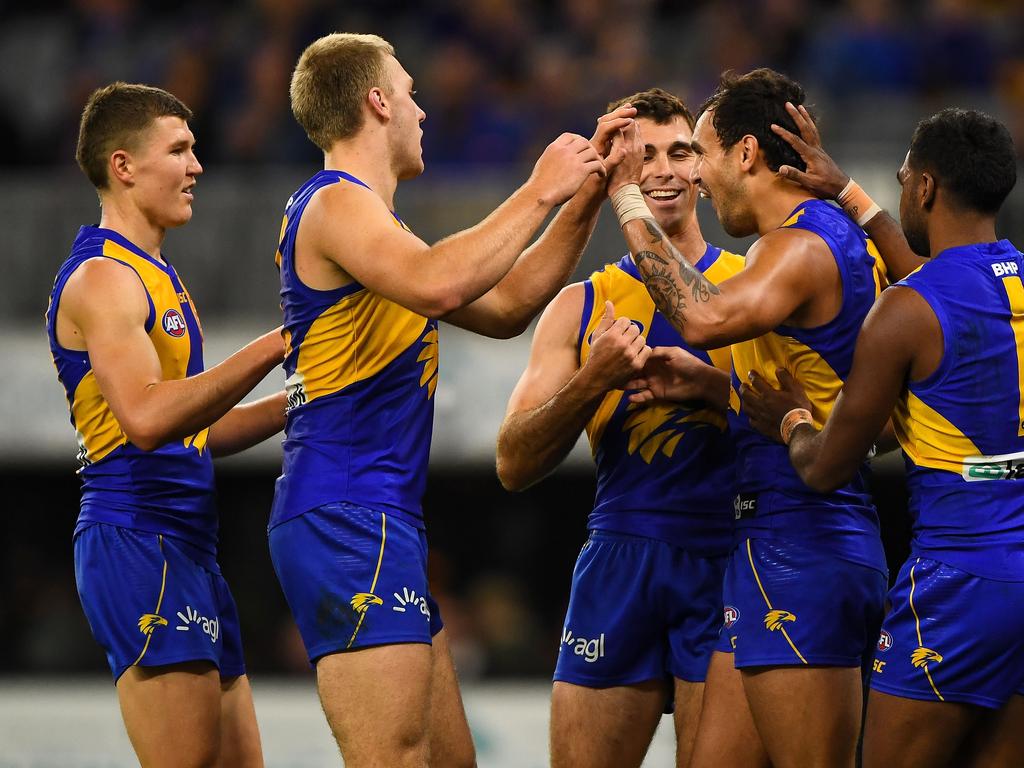 The Eagles have the upper hand over the Cats at home, winning five of their eight match-ups at Optus Stadium. Picture: Daniel Carson/AFL Photos via Getty Images
Returning stars
The Eagles have made seven changes for the weekend's game. Six of those are best 22 players and four of them are 2018 premiership players. Elliot Yeo, Dom Sheed, Jeremy McGovern, Willie Rioli, Jack Petruccelle, Jermaine Jones and Rhett Bazzo (debut) all enter the side to take on Geelong on Saturday afternoon.
I hear you thinking "we've seen this before", and "they all played in the WAFL last week against Claremont and couldn't win, why would it make a difference at AFL level?"
These are valid points, but in my experience a team's success is often dictated by the bottom six players on each side. All teams have their stars, but it's what the bottom six players can do and the role they can play that often results in victory.
The Eagles haven't had the impact required by those bottom six players this season. But perhaps with some top-end talent returning, this game will be different.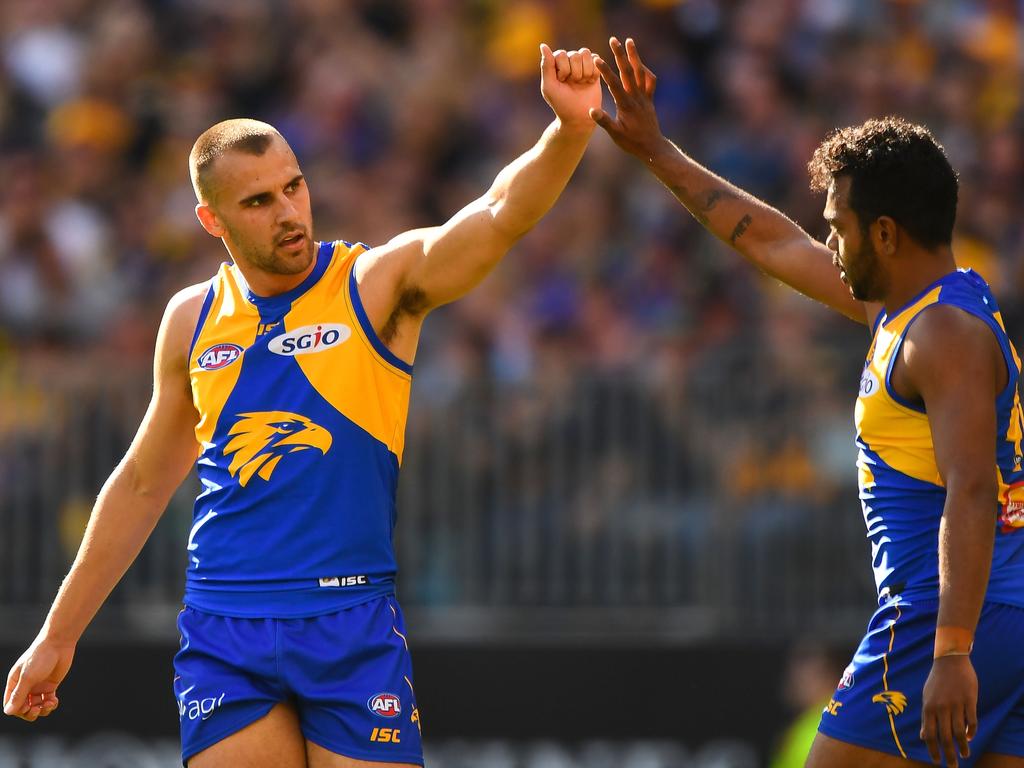 Dom Sheed and Willie Rioli will return to the Eagles' squad for their match up with the Cats. Picture: Daniel Carson/AFL Media/Getty Images
The 1992 premiership reunion
This goes against most common takes on big moments from a footy club's past. We saw Essendon celebrate 150 years last week with a stirring speech from captain Dyson Heppell muster an all-too-familiar result for the struggling Bombers.
We won't see similar scenes from Luke Shuey on the weekend, but it is a big moment for the club.
The 1992 premiership was a defining moment for the football club, a team of West Australians bringing the premiership cup back across the Nullarbor for the first time.
West Coast is celebrating this moment with a 30 year reunion held leading up to and throughout the game this Saturday.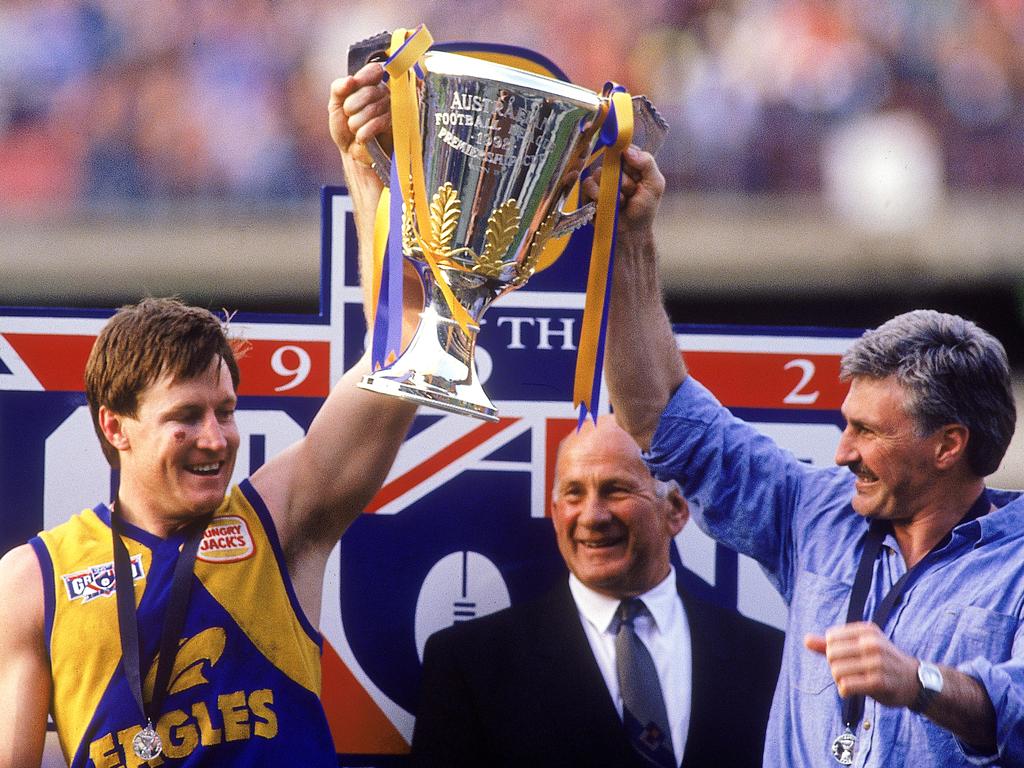 Will Schofield believes that the Eagles will be spurred on by the emotion surrounding the weekend's reunion for the 1992 Grand Final win. Picture: Tony Feder/Getty Images
Now in normal circumstances a moment like this may not influence a side's output on game day. But I believe this West Coast side we see today is crying out for a moment to show that they still have pride in their jumper. And this could be the catalyst for that moment.
I know at the very least the senior players still in this side will want to show the right amount of respect with the way that they play against the Cats.
Do all of these factors amount to one of the biggest upsets of the year and in recent memory?
Maybe. I've picked the Eagles.
Only time will tell.
Over to you boys.