Will Schofield: Why mature-age draft requirements would benefit clubs, players and the entire game
It's time to fix the AFL's obsession with drafting underage and underdeveloped players, writes WILL SCHOFIELD. Especially when the benefits of mature-age recruit mandates would be felt right across the game.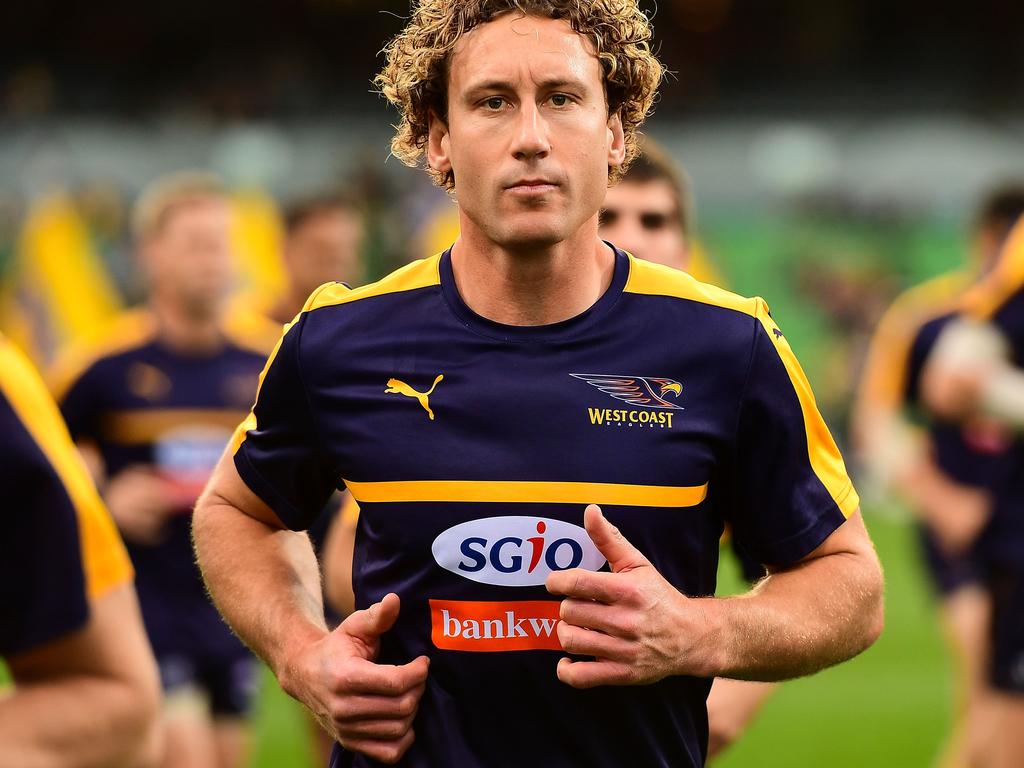 Matt Pridis is one of the most recognisable mature draftees to have played AFL. A Brownlow medallist, Pridis debuted for the Eagles at 21. Picture: Daniel Carson/AFL Media/Getty Images
Throughout my time in the game, I have seen plenty of failed draft picks. Frankly, more than I should have.
Almost all of them were players straight out of under 18 competitions around the country. It's become clear to me, the game needs a new system to bring more mature-aged players into the AFL system.
Why are we so obsessed with drafting underage, underdeveloped players as a league – when there are more mature, more experienced versions of the same player playing in state leagues around the country?
After watching the latest Fremantle-West Coast derby from the boundary I left underwhelmed. Not because of the score, but the manner in which it was played. No physicality, no intensity, it lacked the usual spark of a Western Derby.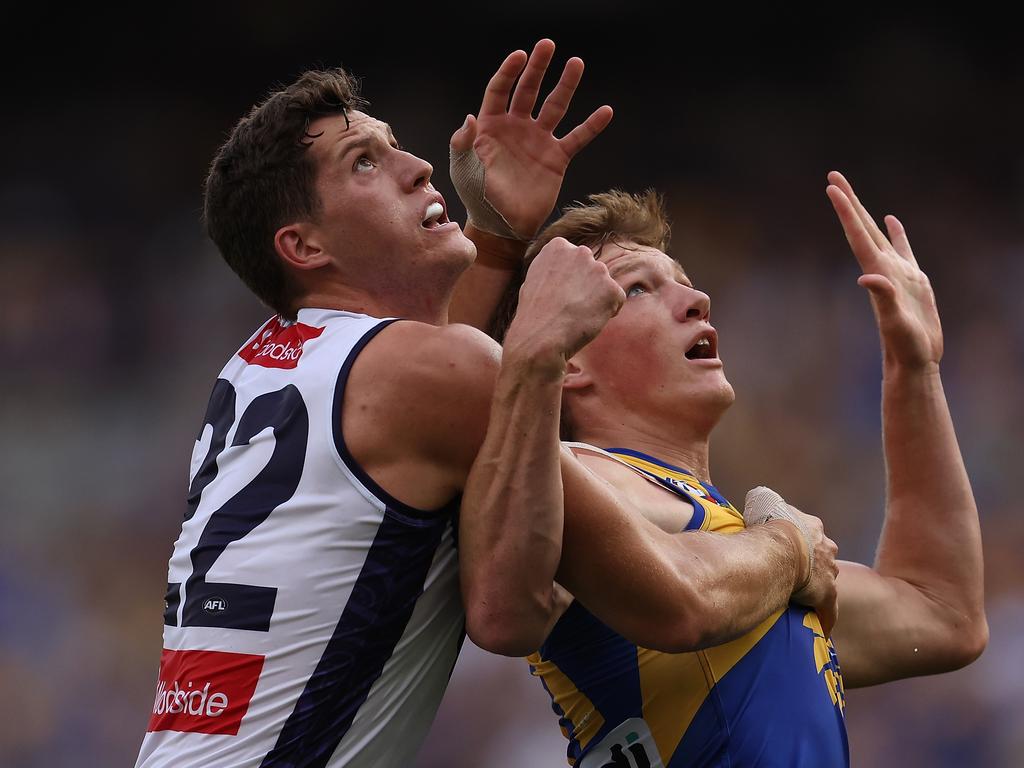 Will Schofield was left disappointed but the lack of intensity in last week's western derby. Picture: Paul Kane/Getty Images
I'm sure I'm being a bit old school when I say this, but I was always taught if the scoreboard wasn't going in the right direction, you can always impact the game either physically or verbally.
We all know West Coast has had its personnel issues, quite frankly it's been done to death. The Eagles as a footy club need to move on quite quickly from what has been one of the poorest preparations to a season for any AFL club in recent memory.
Let's just hope the same luck with Covid-19 doesn't ravage the team down the road, given Fremantle are primed to launch into a 2022 campaign after a solid yet unremarkable start to the year.
But no matter how small, there are always lessons to be learnt from bad situations.
Before Round 1, with long term injuries on their list, West Coast signed Hugh Dixon, Patrick Naish, Tom Joyce and Luke Strnadica under the new SSP rules.
Patrick Naish was picked up as a supplemental selection for the Eagles after the spate of injuries that have plagued the club. Picture: Michael Willson/AFL Photos
In Round 2 the Eagles played five WAFL listed top up players in their loss to North Melbourne. Both injury and health and safety protocols played their part here. They were actually quite competitive.
In Round 3, two of the SSP signed players, Dixon and Naish, played in their first derby – and I thought from an effort and intensity point of view they were some of the Eagles best.
This all got me thinking, why aren't there more opportunities for players not drafted or delisted after some time in the system?
Recruiting a mature-aged player doesn't have to be to the extreme of putting a 28-year-old James Podsiadly on your list a la Geelong in 2009.
Take Greg Clarke this year at West Coast as an example. Having plied his trade for many seasons in a hugely successful Subiaco Lions WAFL side, he was drafted as a 24-year-old this year and is the perfect fit for the Eagles midfield.
Unfortunately as has been the tale for more than a few, Clarke succumbed to injury before the season started, so only time will tell if the selection is a success.
Greg Clark has been picked up by West Coast at 24, though injury setbacks may see him debut at an even older age. Picture: Paul Kane/Getty Images
But elsewhere in the AFL success stories have already emerged in the opening three weeks. Jack Hayes at St. Kilda and Nick Martin at Essendon look comfortable at the level.
You don't have to look much further than here in Western Australia where Matt Priddis (Brownlow Medal) Liam Ryan (All-Australian), Hayden Ballantyne, Michael Barlow, Willie Rioli and Lee Spur have all been given a chance and taken it with both hands.
In recent years Tom Stewart, Jimmy Rowe, Alec Waterman, Sam Lloyd and Michael Gibbons have all been successful mature- aged recruits as well.
When a club drafts a skinny 17-year-old, with little to no experience against senior players, they are required to put three years of heavy development into the player.
This includes but is not limited to; hundreds of hours of coaching (often one-on-one), weights and video sessions, personalised health and nutrition programs, not to mention growing and maturing them as people too.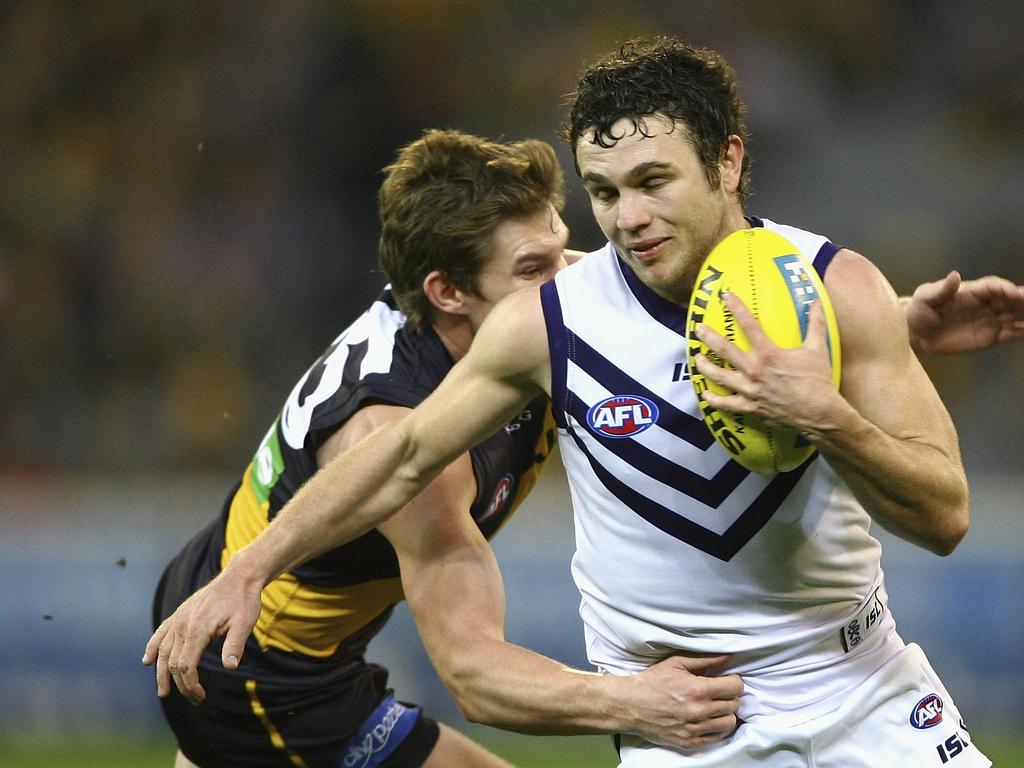 Hayden Ballantyne was a mature-age draftee for the Dockers at the age of 21, and was an important asset to the club throughout his ten-year tenure with the club. Picture: Robert Prezioso/Getty Images
All of this for that player to potentially be delisted (three years later) and ultimately not turn into the player the club had hoped. Clubs won't mention this publicly, but it is a tough pill to swallow and can put them back years in their list development.
On the contrary, when drafting mature-aged players, clubs know what they are going to get having seen them playing against men in state league competitions.
It's also cheaper to draft or rookie list a mature-aged recruit in a later round and pay them a minimum wage. They'll be paid more than they would as a footballer anywhere else and will be in an environment to help them succeed if they want it bad enough.
The maturity and motivation that comes with missing out as a younger player may mean mature-aged recruits come into a club mentally tougher than their underage counterparts – purely on life experience alone.
I was once that skinny 17-year-old that couldn't do a single push up. I was extremely fortunate to have the career I did, with the opportunities that were in front of me, but I certainly wasn't ready when I was drafted.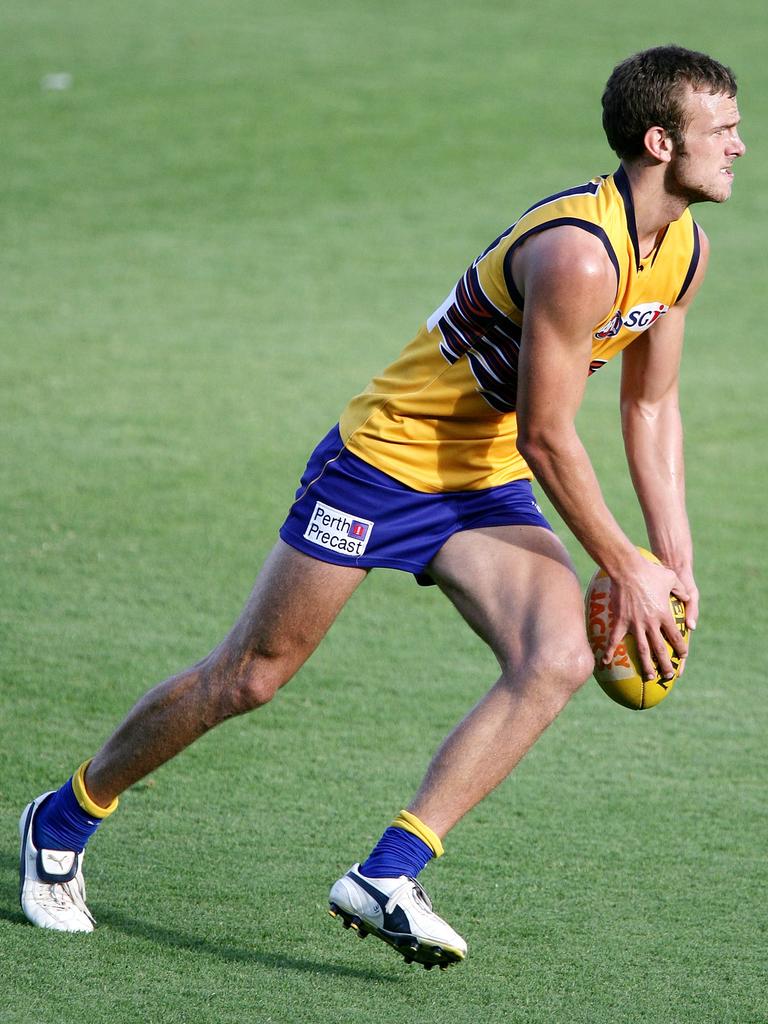 Will Schofield was a 'skinny' 17-year-old when he was drafted by the Eagles, and 18 on his debut at the club. Picture: Paul Kane/Getty Images
With all of that in mind, clubs are still for some reason hesitant to make the jump, so why don't we push them?
And so, a solution.
Each club must draft two players (19-plus years of age) each year, from the state leagues around the country (SANFL, WAFL, VFL, NEAFL etc.) This can be either via the national draft or rookie draft.
This draft rule would have an immediate flow on effect for both the AFL and its pathways. It would give the best players outside the AFL an incentive to remain in the state league system, not out in the bush leagues playing for cash.
If you leave under 18s competitions around the country undrafted, your chance of finding your way onto a list is extremely low, and players know this. So why bother?
Currently there is no incentive to do the same amount of training as AFL players, the same pre-season and all while likely working a full-time job.
Good players who don't get drafted or rookie listed just go and play in the country for an envelope of cash, and honestly, why wouldn't you?
An apprentice electrician before deciding to pursue AFL, Tim Kelly was 23 when he made his debut for the Cats. Picture: Daniel Pockett/AFL Media/Getty Images
Not when there's not a tremendous chance of getting picked up again and you can do half the work, train once a week with a few beers in the locker rooms after a game. They slip back into regular life without ever realising their potential as a footballer and are lost to the state leagues and AFL forever.
I played 64 WAFL games for three clubs throughout my AFL career and saw a lot of players that were far better placed than some listed players in terms of skills and strength, but most importantly, mindset.
At times life as an AFL player can be easy. Rock up, do what you are told, work hard, get paid well – especially for younger players, it can sometimes be too easy. Life in the state leagues is not easy.
Clubs simply don't have the resources or money to put the support behind players. AFL clubs do, that's why a good player in the WAFL can turn into a great player in the AFL - they can focus on their craft and improve themselves because it is their only job.
The current mid-season draft does nothing but sign players to three-month deals as they uproot their life for the opportunity to be spat back out again at the end of the year. Not to mention the havoc it causes clubs when they lose their best player in the middle of the year.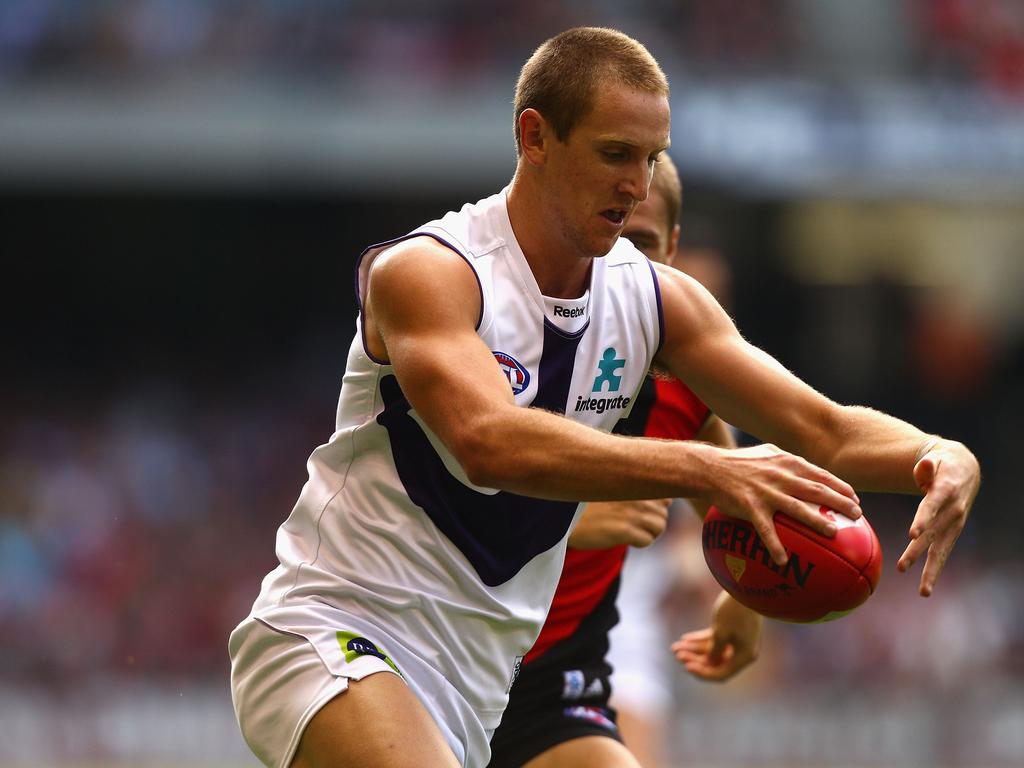 Older debutants, like Michael Barlow have the value of strength and maturity, coming in at a later age. Picture: Ryan Pierse/Getty Images
A greater focus on bringing older players into the system at draft time would mean clubs can plan for the upcoming season, without fear of being a ruckman short when the mid-season draft comes along.
If you introduced the proposed compulsory state league player drafting system, you could well see increased revenue across the country as the general public would pay more attention to the state leagues and in turn, turn out for games as well.
Fans and football heads alike would follow the state leagues, as 36 players (18 clubs, two picks each) would be playing the following year in the AFL.
And of course, some form of compensation or reward for the state league club producing players would incentivise those outfits to improve their players and get them drafted.
The more success clubs have, the more players they develop, the more money they get. The flow-on back into the footy club through football staff, recruitment and facilities could in turn help rejuvenate leagues and clubs around the country.
Let the 17 and 18-year olds not quite ready to play AFL football develop in the lower leagues, earn their stripes and step up to the big time when they are ready.