Lauren Jackson makes remarkable Opals comeback for Basketball World Cup
One month ago, key teams at Basketball Australia hatched a plan to get Lauren Jackson on her way to the World Cup. This is who was involved and what it looked like.
Lauren Jackson is a step closer to a sensational international comeback, earning selection in the Opals squad ahead of September's Women's World Cup in Sydney.
Australia's greatest ever basketballer, 41, will participate in a national team camp in Canberra next week, 25 years after she was first picked for the Australian team.
The four-time Olympic medallist and 2006 World champion, who last played for Australia in 2013, returned to the court for Albury Wodonga in NBL1 this season and has undergone rigorous testing to put herself in contention.
Jackson received the green light this week with Opals coach, and former Australian teammate, Sandy Brondello delivering the news from the US via Zoom.
Watch Live Coverage of The 2022 NBA Draft with ESPN on Kayo. Starts this Friday 9:30AM AEST. New to Kayo? Try 14-Days Free Now >
"I never expected to get to this point so every day I get past here is a blessing and I truly feel like one of the luckiest people in the world to be getting another shot after the way my career ended," Jackson said.
"There's a little bit of apprehension. I'm definitely a little bit scared and excited but who knows what will happen with my body.
"I've been very cautious from day dot, not to get over excited or put any pressure on myself. it's been a really long journey but every milestone that I've hit I've gone 'I didn't think I'd get to this point' but thought I'll just push it a bit further and see how much further I can go.
"It kind of feels like I'm a kid again vying for a position. When I found out I made it into the squad I had a moment of shock, it's reality now and getting into the mind frame again of competing to wear the green and gold again."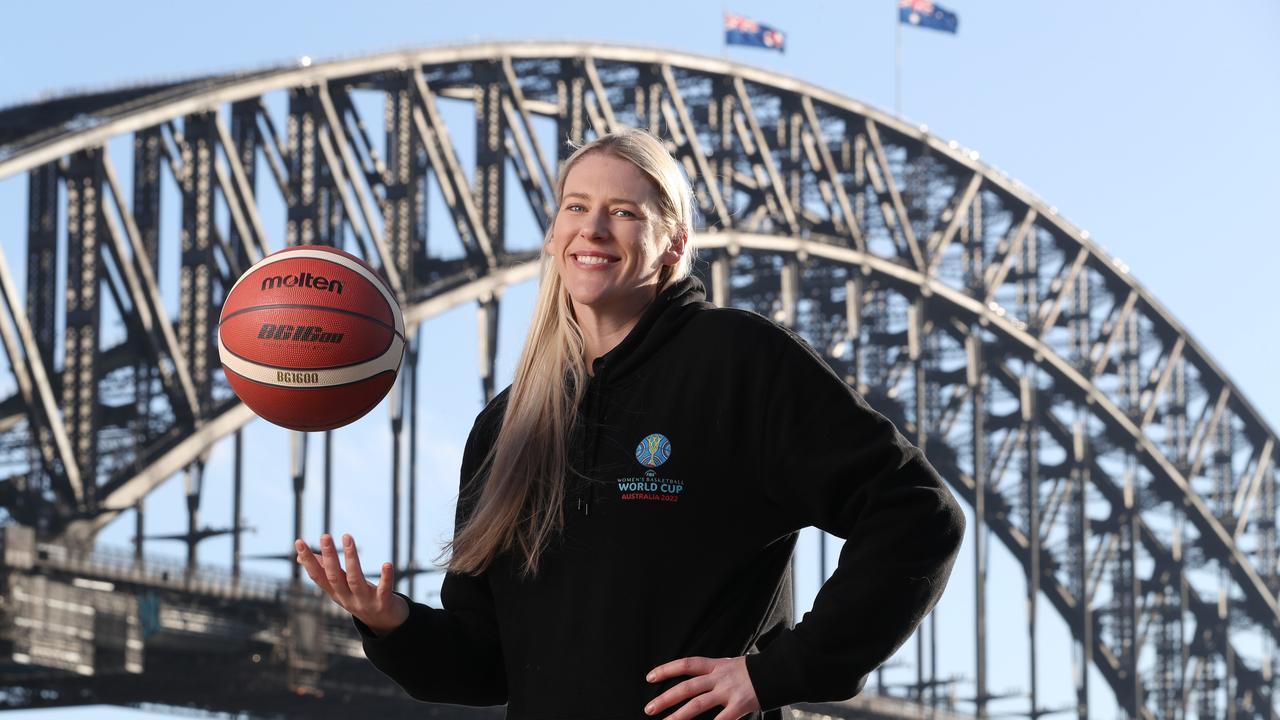 Australian basketballer Lauren Jackson is a chance to play for the Opals at the 2022 FIBA Women's Basketball World Cup in Sydney in September.
Jackson announced in February she was making a comeback for home town Albury Wodonga in the stadium named after her and her desire to play in front of children Harry and Lenny.
She is averaging a conference-high 32.6 points and 11.6 rebounds in NBL1 East.
Last month, Basketball Australia's high performance, medical and strength and conditioning teams collaborated on a plan with markers Jackson had to hit to take the next step.
It included loading, lower body strength testing, sprints, backing up from back-to-back training sessions and a filmed scrimmage under the watchful eye of acting Opals coach Cheryl Chambers in Melbourne a fortnight ago.
"I've been training since November and I knew if there was any chance of me even playing for Albury I had to get as strong as I could possibly get so I spent five months lifting every day and doing conditioning. A lot of work had been done in the background to get me on the court for Albury," Jackson said.
"It really has been step-by-step and that's how I've dealt with everything physically and mentally, to not overwhelm myself."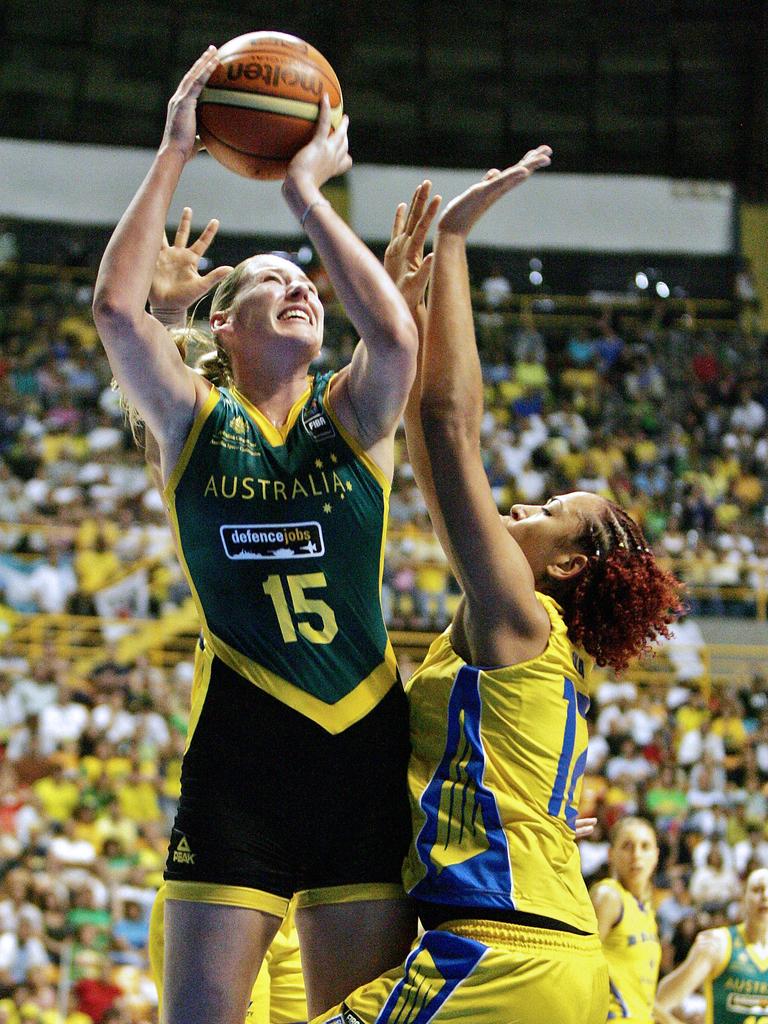 Jackson starred for Australia during her Opals career.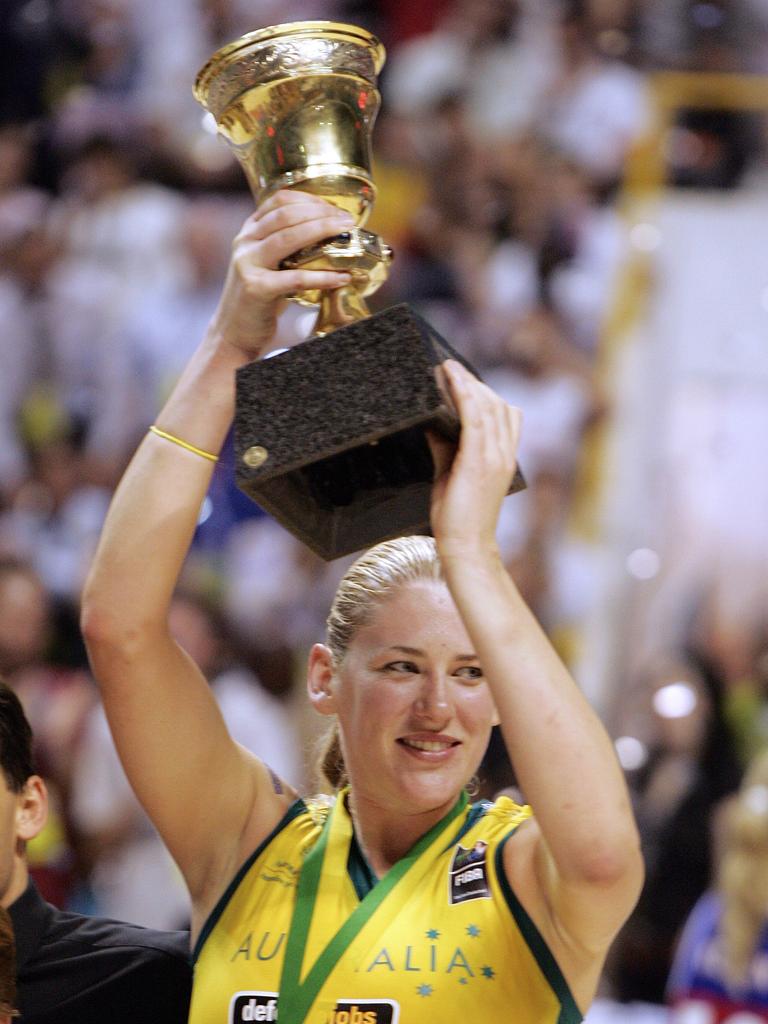 Lauren Jackson playing for the Opals in 2006. Picture: AFP/Antonio Scorza
Jackson believes she could play a role for and contribute to the No.3 ranked Opals.
"With my size, height and experience in the game I think what I can bring to the team is invaluable in terms of leadership," she said.
"Once I step foot on a basketball court I'm pretty confident, it just comes naturally and has always just been part of who I am. I know I can bring that confidence to the girls, I can help them and that's where I think I can be helpful.
"In terms of my talent and ability to get out there and score buckets, people know I can do that but I think it's the other stuff that's going to make a difference."
Brondello said Jackson had worked hard to earn her place in the squad.
"Lauren is a fierce athlete and competitor. She has put in the work and is deserving of her place in the squad. There are lots of questions about the World Cup but for now it's one step at a time, every athlete on our squad is vying for a position to play, it's on home soil so we expect this intense level of competition."
Maree and Gary Jackson both played basketball for Australia and are proud parents once more.
"Mum and Dad are so over the moon, they're so excited and they've seen the training and everything I've put into coming back."
Jackson and the Opals begin camp on Monday.
Originally published as Lauren Jackson makes remarkable Opals comeback for Basketball World Cup