Andrew Bogut warn NBA may set a precedent if Ben Simmons regains fines
Andrew Bogut says the NBA could set a dangerous precedent regarding the $26 million in fines issued to Ben Simmons.
Boomers great Andrew Bogut has warned the NBA could set a dangerous precedent if the league reimburses Ben Simmons' $26 million in lost fines for refusing to play during his ugly trade standoff with the Philadelphia 76ers.
Reports out of Philadelphia suggest Simmons and his management are preparing to file a formal grievance against the Sixers in the coming days.
The grievance surrounds the Australian guard being fined millions by the team for his refusal to suit up for games as the two parties pushed for a trade.
Watch the 21/22 NBA Season with ESPN on Kayo. Live coverage every week plus every game of the NBA Finals. New to Kayo? Try 14-Days Free Now >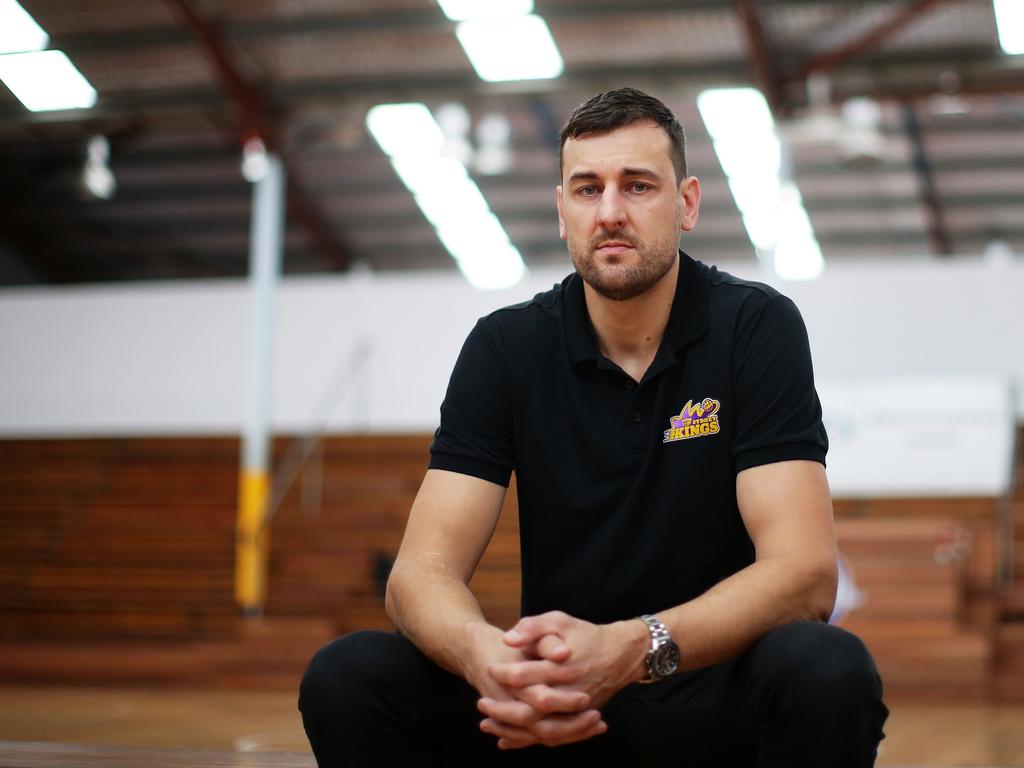 'It could set a 'precedent' Andrew Bogut warning to NBA over Ben Simmons fine money. Picture: Matt King/Getty Images.
Bogut believes the NBA needs to be careful if it approves Simmons' fine money.
"It's a slippery slope," Bogut said.
"Do they (the Sixers) have a point in fining Ben. Yes, but what happens from it could be a monumental precedent for the NBA because other players could go this route.
"You never want to say that someone doesn't have mental health issues when they do.
"I'm not saying that's Ben, but there could be someone in the future that does that and says, 'trade me or I'm not playing.
"Then the club fines them, but the player says I've got mental health issues, so you can't fine me.
"This is a really slippery one between the NBA unions, the players' association and the owners.
"We know the NBA is WWE like these days, so it will definitely be used in the wrong way in the future I think."
Bogut doesn't doubt Simmons has battled mental health issues, but he questions the timing.
"It is obvious as day that he initially sat out because he was unhappy with his teammates and the coach," he said.
"Then they (76ers) didn't trade him and then we all know the mental health issues and there are people out there who will question whether that is true or not.
"We don't know and that is for Ben to answer and if he has these issues, you want him to get it sorted out, but I don't think (mental health) had anything to do with it at the start.
"He was definitely pissed off that he wasn't traded and then it morphed into having some mental health issues and what not."
Bogut wasn't surprised to see Simmons cop a barrage of boos from the 76ers' faithful in his return to Philadelphia on Friday.
The Melbourne-born guard handled the extra spotlight with a smile while he was seen nodding to "F-you Simmons" chants at one point.
Bogut expects the sledges towards Simmons to reach a peak and then drop off if Philadelphia and Brooklyn meets in the playoffs.
"The game in Philly was a big deal and it might be a big deal if they play in the playoffs, and then everyone is going to forget about it," he said.
"I also saw Ben get booed getting on the bus to the game, but I don't think it is a big deal.
"It is what it is. We've seen KD go back to Oklahoma City, Kyrie going back to Boston and so on and so forth.
"There is no right or wrong way to go about it, but it will be interesting if there is a playoff series between Philly and Brooklyn.
"It could possibly happen and that will ramp it up even more, but it's just a part of sport and it's how it goes."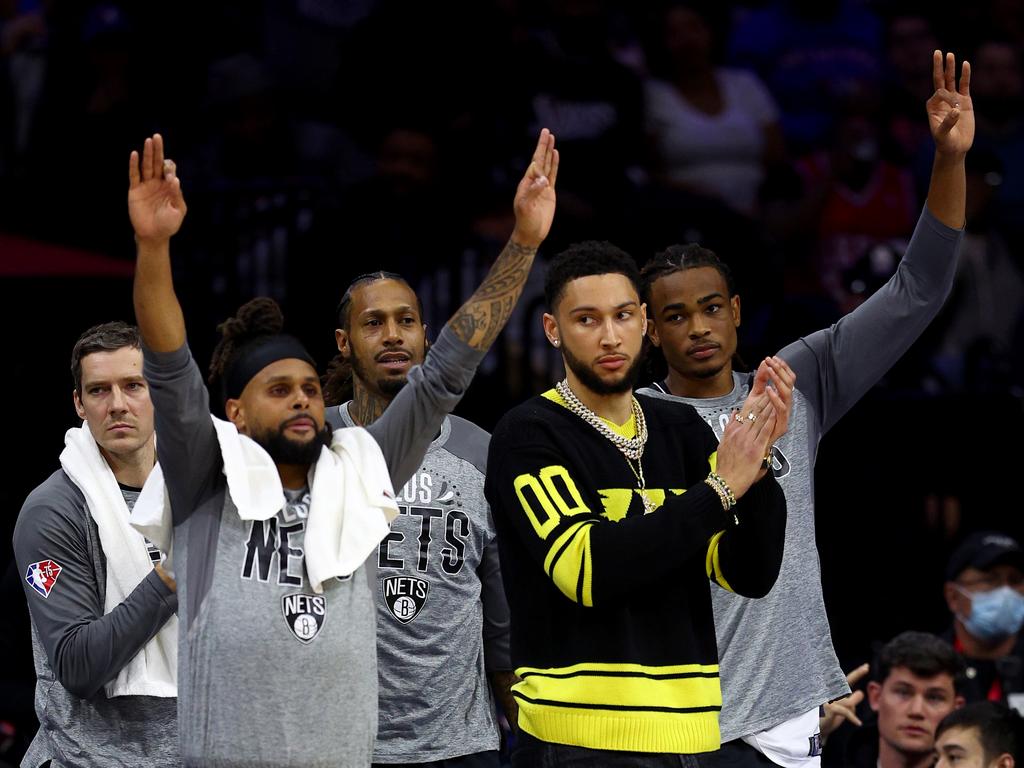 The Brooklyn Nets put on a show to beat the Philadelphia 76ers. Photo: Elsa/Getty Images.
Brooklyn looked unbeatable in their 29-point thrashing of Philadelphia on Friday, but Bogut isn't convinced just yet.
He thinks it's inevitable the Nets will encounter issues between now and the season finishing, and he has doubts about how the team will manage adversity.
"It (Brooklyn) is a win for Ben – until it is not," he said.
"Until they lose that couple of games and maybe KD or Kyrie isn't happy down the line.
"It's the honeymoon period for them right now and the real test will come when they potentially lose a playoff series and that is what I'll judge it on.
"I wouldn't judge it on one game or one month. There will be times when there is some conflict in that lockeroom and that is perfectly normal, but it's how everyone, including Ben handles it."