Chris Anstey: How Josh Giddey showed me he was special, then proved he could be great
CHRIS ANSTEY had a remarkable introduction to Josh Giddey at just 14 and a few years later, the youngster proved beyond doubt that he could be a star.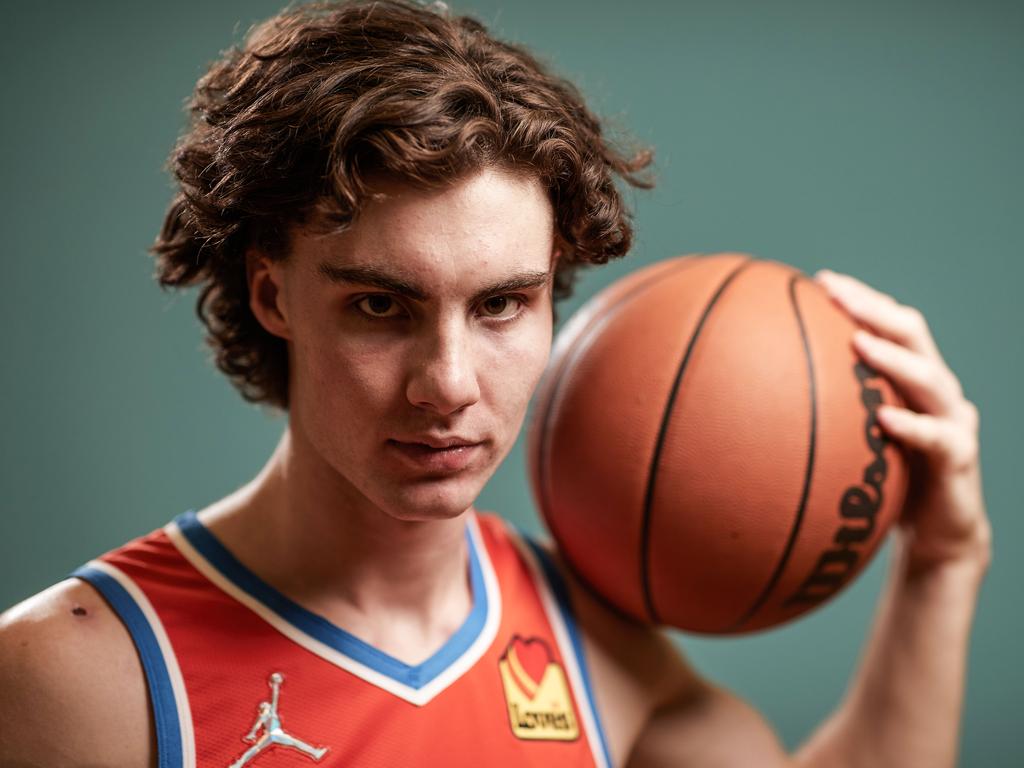 Josh Giddey of the Oklahoma City Thunder poses for his NBA rookie photo. Picture: Joe Scarnici/Getty Images
I was filling in for Westside, a team in Victoria's premier A-Grade competition, when a lanky, 14-year-old kid sauntered onto the back courts of the Melbourne Sports and Aquatic Centre.
Most teams were represented by former NBL and SEABL players, as well as talented current players like Deng Adel and Deng Deng. My old Magic teammate, Andrew Parkinson, played for Westside.
The league was physical, and it was competitive, so it came as a bit of a surprise when the young bloke sat next to Parky and I on the bench of Court One.
It turned out that each Sunday night, Warrick Giddey, another Westside teammate and Melbourne Tigers legend, suited up alongside his son, Josh. One of the joys of parenthood is to share what you do with your children, and your mate's children, however briefly. There's a generational handover feel to it.
But this particular example had an edge to it. Josh loved turning up to play against, and get beaten up by, men. He had even sought special permission from the league to allow him to play at such a young age relative to everyone else.
Josh Giddey as a junior basketballer, a couple of years prior to playing with his dad, Warrick, in Victoria's premier A-grade competition.
Josh could play. He wasn't someone state coaches were lining up to watch at 14, but his basketball intelligence was as good as I had seen for a kid of his age. I began to learn why. Not only were his parents, Warrick and Kim, incredible mentors, he was also receiving the type of advice from Parky many college players would struggle to comprehend – and he was getting it the right way.
I watched as Parky put his hand on Josh's shoulder as an opponent walked to the free throw line.
"Great job getting into the lane, and good choice taking that pull up a minute ago when Anstey was on the block," Parky told him. "He'll go and get those misses. That one was a better choice than the early one in transition you took when we didn't have any rebounders.
"Also, once the ball's moved, and you're past your defender, make sure you keep your eyes up and read where the help is coming from. I reckon you might have been able to get Moorey (teammate Chris Moore) an open look on that last one. He'll knock it down if you hit him when he's got his feet set."
Josh never broke eye contact with Parky. I could almost see his brain processing the information it was receiving.
I took the ball out of the net after the made free throw and inbounded it to Josh. That very possession, he moved the ball, got it back in his hands and attacked. With both feet in the paint, he shot faked, got the help defender in the air, pivoted, and kicked it out to Moore who knocked down a jump shot.
It was perfect.
The team gathered in the carpark for a couple of beers after the game as they always did. I watched them interact with Josh like they did each other, and I watched Josh remain fully engaged in the group's conversation. I asked Parky to tell me more about Josh after he had left.
"I've never met a kid who has a knowledge of the history of the game like he does," he told me. "He watches old Magic-versus-Tigers games and could tell you results of games from as far back as the early 1990s.
"He has watched every game I played against his dad and loves that he gets to play with some of the players he watches. He would have loved playing with you tonight, too. You can tell, right? He is respectful of the game and the players he has grown up watching, but he's also confident.
"He's a student of the game. He listens and he learns. Maybe it's because he looks up to us, but I've never had to tell him the same thing twice. Could you tell he plays with respect, too? He has so much poise, and such a calm demeanour. He doesn't need to look good; he just needs to be good. How rare is that?"
Josh Giddey takes a shot for the Oklahoma City Thunder during his rookie NBA season, as fellow Australian player Matisse Thybulle of the Philadelphia 76ers watches on. Picture: Zach Beeker/NBAE via Getty Images
***
Four years later, I was at Knox Basketball Stadium preparing a training session for Victoria's under-20 State Team ahead of the national championships in Canberra. We had started our preparation without our four Centre of Excellence players, who were only able to make it to Melbourne for two weeks before we competed.
I had followed Josh's journey from afar since we were teammates for one game for Westside but had not seen him play since. Now a CoE scholarship holder after a successful under-18 Nationals tournament, I was intrigued to see how much he had developed.
It was obvious from the moment he stepped through the door and onto the stadium. Now 6'8", there was a presence about him that was hard to describe (but I'll try). He carried himself with an air of confidence, a genuine happiness to be around a basketball stadium, and an openness that invited his teammates into his world. From the moment Josh joined the team, everyone walked taller and found an extra spring in their step. It seemed they knew something I didn't.
Josh had the same, lackadaisical lope I remembered from four years ago but moved with a little more purpose as we got some shots up. He wasn't comfortable shooting the three but had nice touch from mid-range and around the rim.
Then practice started.
We had only been going a few minutes. I stood near half court and watched Josh call a teammate up to set an on-ball screen for him in the middle of the floor. As the screen arrived, Josh crossed the ball over from his right to left hand and accelerated away from the screen at a speed I didn't know he had. After two hard dribbles on his left hand, and with the defense reacting, he fired a bullet pass across his body to our best shooter in the opposite corner without his right hand ever touching the ball. The ball travelled so quickly, and arrived at the perfect catch-and-shoot position for his teammate, that it had been shot before the defense could react.
My head turned to DMac, my former teammate and NBL legend Daryl McDonald, who was standing on the baseline. He turned towards me. We looked at each other, eyes wide open, eyebrows raised and not a word spoken. There was no need. We both knew that there might only be a handful of basketball players in the world that could have thrown that pass.
I hadn't seen anything like that in-person since I played with DMac – and even he may not have been able to throw that pass.
And that was Josh in a nutshell over the next two weeks: unselfish, inclusive, and one of the best junior players with the ball in his hands I'd ever seen.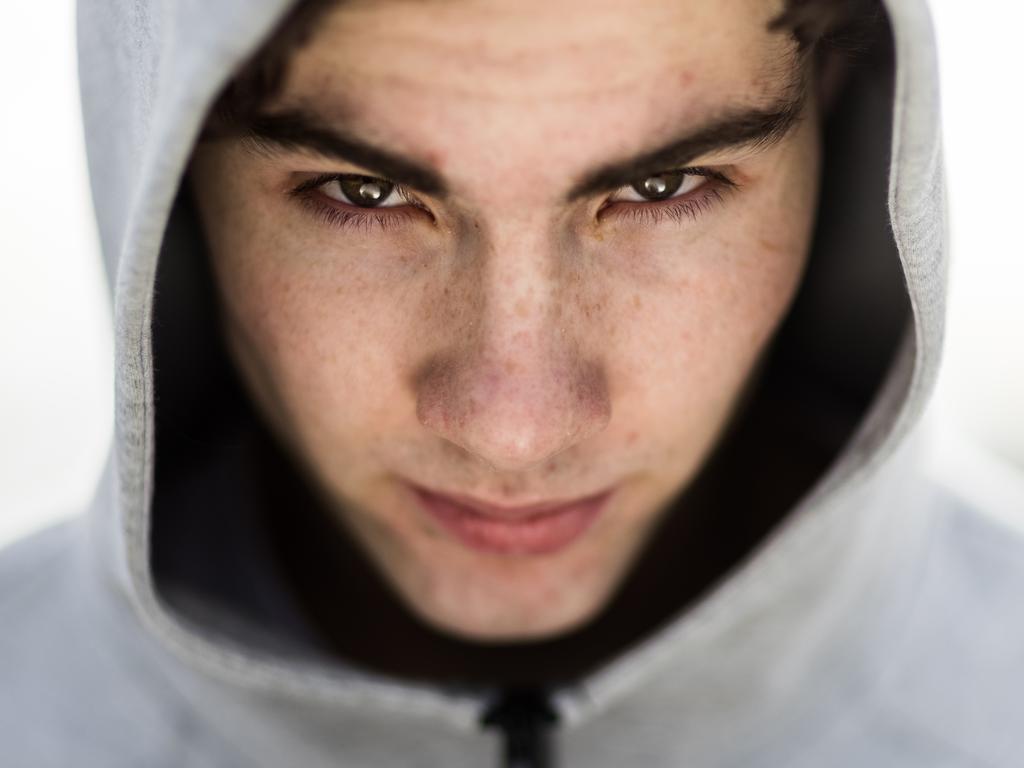 Josh Giddey has possessed exceptional basketball IQ ever since his days as an outstanding junior player. Picture: Kelly Barnes/Getty Images
There was, however, one small thing that niggled at me as a head coach coming into a national championship. Josh was great at reading his opponents, but because he was able to manipulate most games from the offensive end, he knew that he could get away with conserving a little bit of energy on the defensive end at times, especially when it came to pressuring the ball as hard as we were asking him to.
Our first game at the championships was against the NBA Global Academy, a team full of length and athleticism unlike any non-professional team. It became obvious to us as coaches that Josh was just as concerned with getting his teammates great shots as he was getting himself some. He finished with 14 points, 12 assists and six rebounds in a 99-91 loss to start our campaign. Our coaching staff had no doubt how talented Josh was, but we wondered if he would be willing and able to find more shots for himself when medals were on the line later in the tournament.
We won our next two pool games and quarter-final to advance to the semis. We had found opportunities to rest Josh against two weaker opponents and now faced Tasmania, whom we had beaten in a close pool game, for our shot at gold. Josh had picked his moments to take over, but we hadn't been able to put the foot down for an entire game.
I wandered out to half court as the boys warmed up, waited for Josh to circle around to where I was standing, and pulled him aside. "I have a question for you," I said. "How good do you think you are?"
He looked me dead in the eye. "I think I'm pretty good."
"I think you can be great, and I think you know that. But understand that the NBA scouts here know that you can pass the ball better than anyone. They want to know if you create your own shot and lock in on defense every single possession."
I got a slight nod and a smile from Josh. "OK."
The game started, and we watched Josh pressure Taran Armstrong, who had scored 34 points against us just a few days earlier. This time was different. Where we had fought back from an early deficit in our pool game, Josh made sure Tasmania never had a chance.
He took over. Not in spots. Every possession.
Taran finished with 14 points and eight turnovers as Josh accumulated 17 points, 10 rebounds, five assists and four steals in just over half a game. We watched the final minutes together from the bench.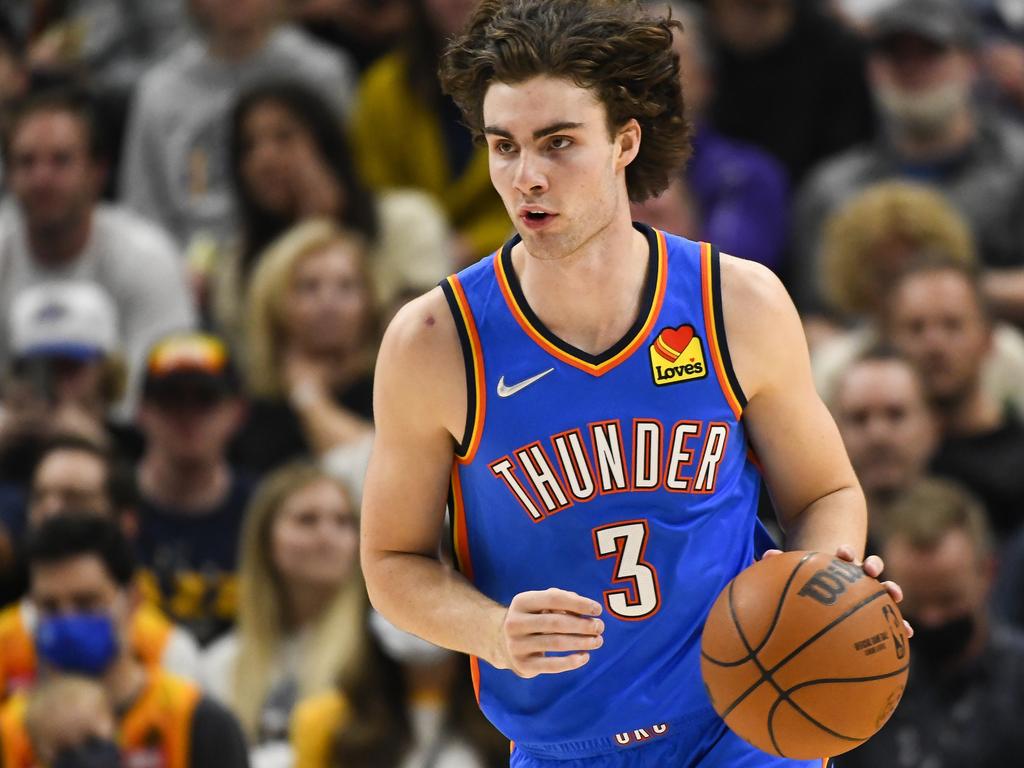 Josh Giddey in action the Oklahoma City Thunder during his regular-season NBA debut, which reaped four points, 10 rebounds and three assists. Picture: Alex Goodlett/Getty Images
We played Queensland for gold the next afternoon, and they were tough. Down by six with under two minutes remaining, and with the defense all over Josh as they had been all game, he found two wide open teammates who knocked down shots.
We fought back to tie the game and have the final possession with 14 seconds left. I called my final time-out. As anyone in the stadium would have expected, I called the play for Josh: a basic action to get him the ball between the three-point line and half court then let him make a play – just like Daryl McDonald, our coaches, and I had watched him do in the first minutes of his first session.
Great players want the ball in their hands in big moments. Josh secured the inbound pass and glanced at the game clock. Fourteen seconds. With a national championship on the line, and the seconds ticking down, Josh made his move at seven seconds – enough time to get a shot up and enough time for an offensive rebound if any shot missed, but not enough for Queensland to get a shot.
Josh's crossover backed his defender up and left Josh with his least preferred option: a three-pointer. This time, unlike training, Josh wasn't putting the result in anyone else's hands.
Win or lose, this one was going to be on him. He let the shot go.
As most sets of eyes in the stadium watched the ball, seemingly in slow motion, arc its way towards the rim, I watched Josh take off. Before his defender even considered Josh might follow his three-point attempt, Josh had a step on him and, as his shot bounced off the back of the rim, was composed and balanced enough to rebound the ball and release his put-back jump shot less than a second before the buzzer sounded.
It wasn't how we had drawn it up, or even imagined it, but we knew exactly whose hands we wanted the ball in when it really mattered. As I stood and watched the players celebrate, I smiled. Not just because we had just won a national championship, but because every now and again a player comes along that is so special that they are able to do things that can't be drawn on a whiteboard.
And I had just coached one.