How the Golden State Warriors got back to the NBA finals
With risky trades, value signings and unlikely picks, they found players who fit next to Stephen Curry—and reclaimed their place in the NBA.
The Golden State Warriors' unlikely detour back to the NBA Finals started the moment they skidded off the road and crashed into a ditch.
It was 2019, a long time ago for most humans and even longer for the Warriors, when they lost in the Finals and bottomed out. Klay Thompson suffered two catastrophic injuries. Kevin Durant left the paradise of the Warriors for the purgatory of the Nets. Stephen Curry broke his hand, and Draymond Green's spirit was broken. When the pandemic shut down the NBA, it also put the Warriors out of their misery.
But what the rest of the league couldn't envision as the Warriors missed two straight playoffs after five consecutive Finals, and what even they could only see if they were squinting, was that a plan was already in place for Golden State to reclaim its place in the NBA hierarchy.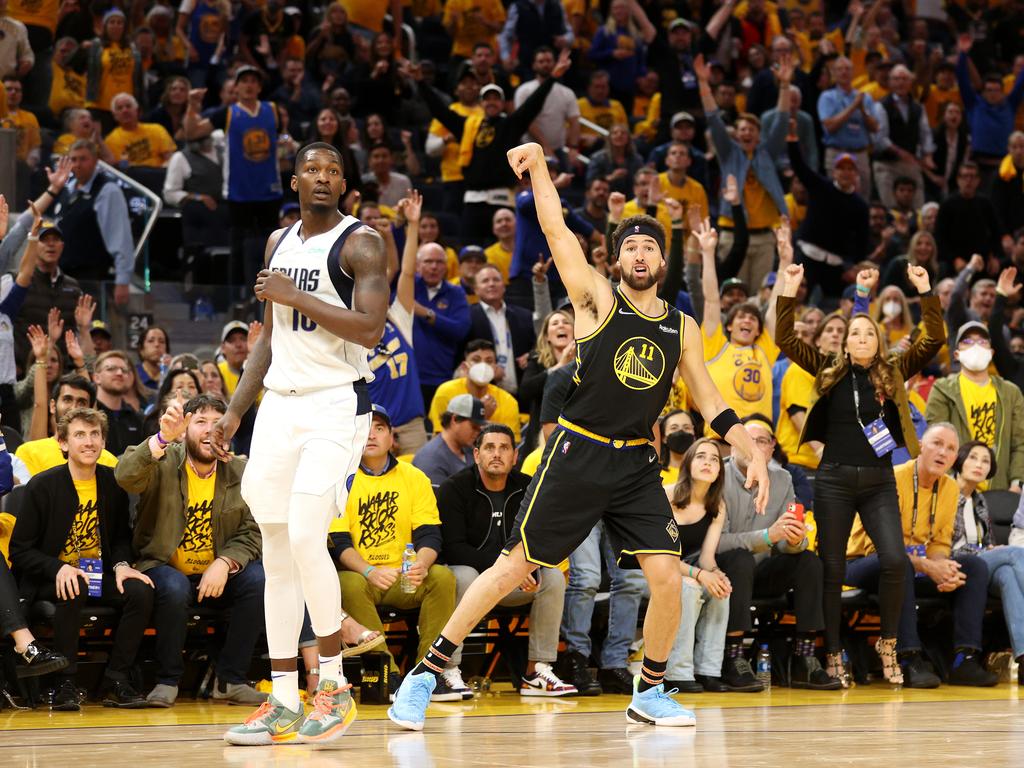 The Golden State Warriors have shifted their fortunes in the NBA finals. Picture: Ezra Shaw/Getty Images
Now they are once again going to the Finals with home-court advantage after beating the Dallas Mavericksbecausethose moves turned out better than anyone involved could have imagined.
"We here," Green said on Thursday night. "We back."
The Warriors once revolutionised the sport with a beautiful system powered by the most influential player of his generation. At their best, they were balletic. They were also close to unbeatable. They needed a little bit of luck and lots of skill to reach the Finals five years in a row — and more of both to make a triumphant return for the sixth time in eight years.
But savvy deals from Warriors president Bob Myers and splendid development from Golden State coach Steve Kerr's staff would slowly fortify the roster around the Bay Area's beloved stars. They found complementary role players who fit next to Curry by hitting on late draft picks, signing free agents to minimum salaries and embracing the uncertainty of two risky trades. Nearly a decade into the working collaboration of the Warriors' brain trust, they have a bridge connecting their past to the future.
They might even have another title by the time this season is over.
It's a reconstruction that few NBA teams could have pulled off in this era of shorter, richer contracts and frenzied player movement. Not even a team that oozes confidence like the Warriors, whose owner once bragged of being "light-years ahead" of the league, could be sure their experiment would actually work when they came into this season with a few proud champions and a bunch of guys who grew up watching them while doing homework.
"A mixture of experience and hardly any experience," Green said in September, questioning his own team's strategy. "Historically, in just being a fan of the NBA, I can't recall the last time I've seen someone have success with that."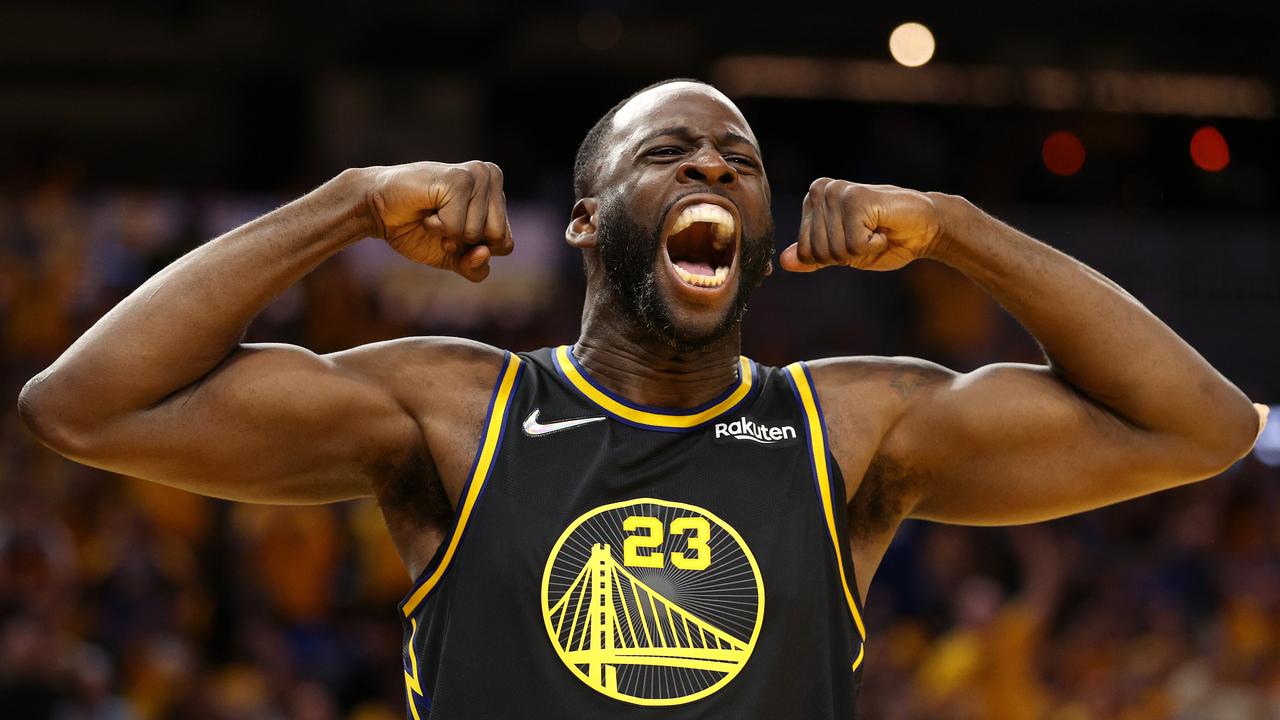 Golden State Warriors forward Draymond Green celebrates during Game 5 of the Western Conference Finals. Picture: Ezra Shaw/Getty Images
He also couldn't recall another team that had Stephen Curry. There are many things that can be said about the foundational piece of the Warriors, and if you've read this newspaper in the past eight years, you've probably heard most of them. The team simply doesn't make sense without him.
While he formed the greatest shooting back-court in the history of the sport with Thompson and his partnership with Durant produced some of the prettiest basketball the league has ever seen, Curry's most valuable teammate has always been Green. They are both genii at their craft whose gifts combine in magical ways that make them better together than individually. Curry and Green are the Lennon and McCartney of the Warriors.
It's almost impossible to beat the Warriors as long as they are in the line-up. Over the past eight seasons, in fact, Golden State won Curry and Green's minutes by more than 4,000 points and lost the minutes when they were not on the floor.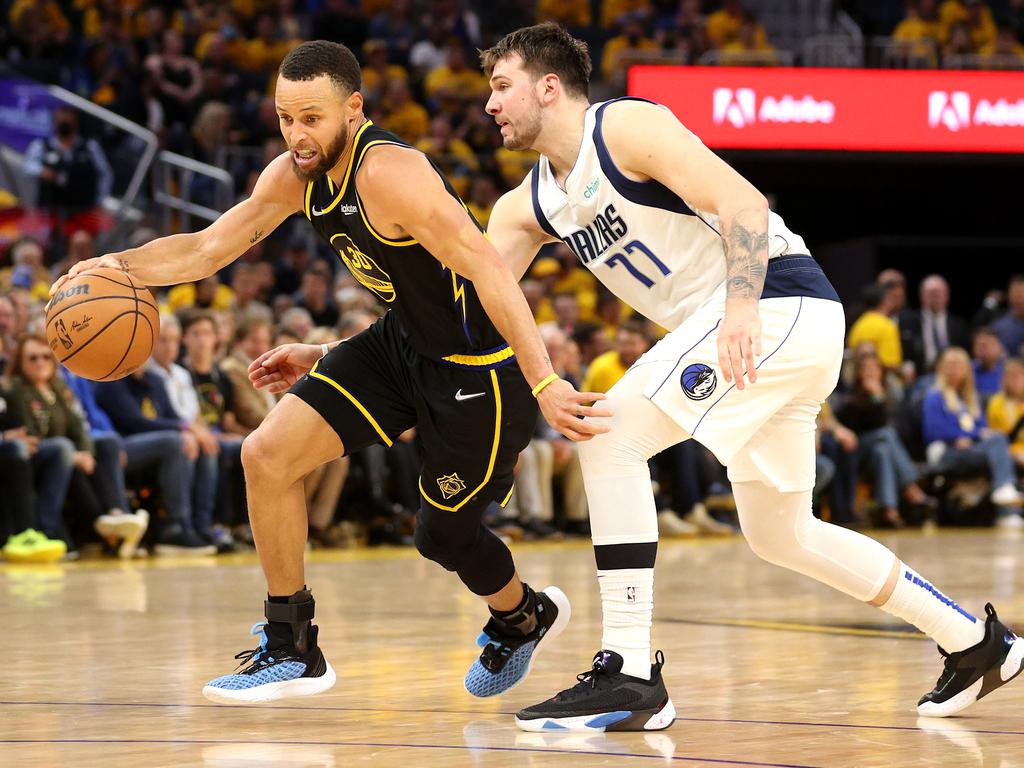 The Warriors and Mavericks fought in a battle of modern greats, but Golden State ultimately won out 4-1. Picture: Ezra Shaw/Getty Images
But easily the most implausible member of the Warriors' core these days is someone who had spent his entire career in the hinterlands of the NBA. On the night in 2019 when they lost Durant, the Warriors managed to extract a minor win by getting something instead of nothing, turning his departure into a sign-and-trade with the Nets that landed them D'Angelo Russell.
This may have seemed like the basketball equivalent of turning a dollar into two quarters, but it was a wily investment that would pay dividends over time. Every marginal edge matters in the NBA, where little victories compound into much bigger ones.
They soon flipped Russell to the Minnesota Timberwolves in exchange for a first-round pick and Andrew Wiggins, buying low on a former No.1 pick with the burst of a Ferrari and the motor of a bicycle. Wiggins had been miscast as a franchise saviour in Minnesota. The Warriors trading for him was a bet that their culture and infrastructure could unlock his potential — not as a star player but as a role player.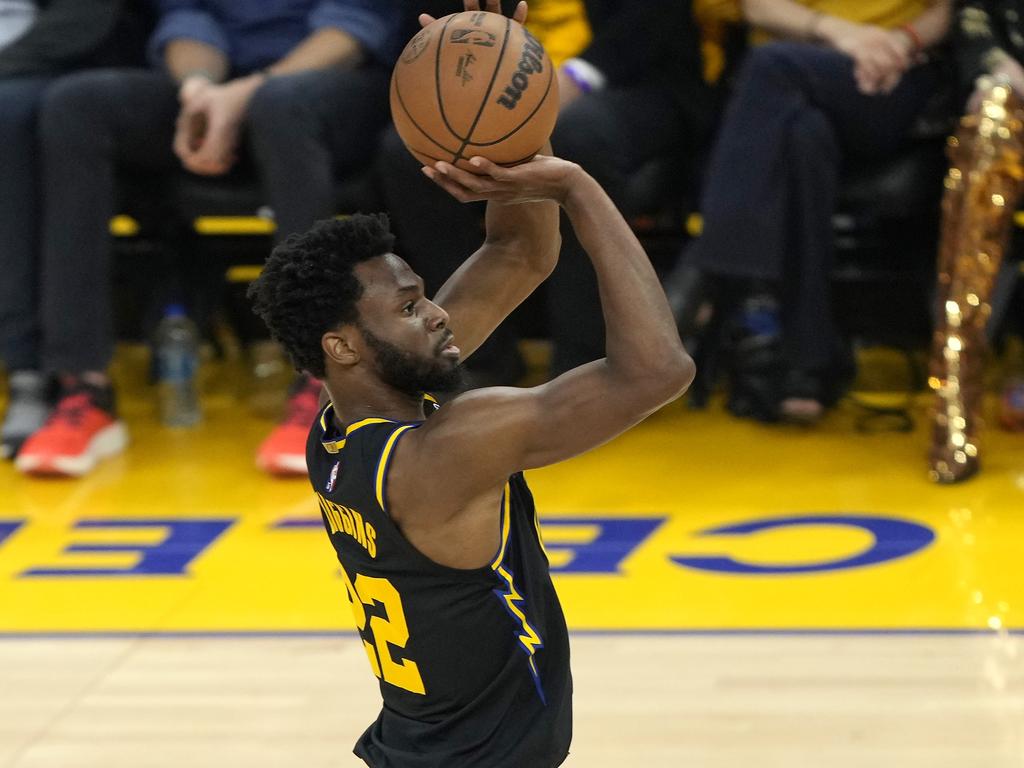 Wiggins appears to have found his place with the Warriors. Picture: Thearon W. Henderson/Getty Images
It paid off. As a secondary option suddenly benefiting from the space around Curry, Wiggins went from hitting 33% on threes in Minnesota to 38% last season and 39% this season, which is the difference between a mediocre shot and a fantastic one.
What the Warriors really needed from Wiggins was his defence. After their classic playoff battles with LeBron James and Kawhi Leonard, they understood that championships in today's NBA are won on the wings. With a depleted supply of those versatile defenders, they were desperate for someone like Wiggins. He's since reinvented himself as indispensable. As he dunked over Luka Doncic on one end of the court while shadowing him on the other, this player who had been dismissed by the league as a bloated contract is leading his team in playoff plus-minus.
"I think the Wiggins trade was the key to all this," Kerr said this week. "He's a perfect fit next to our guys. I don't know where we'd be without him."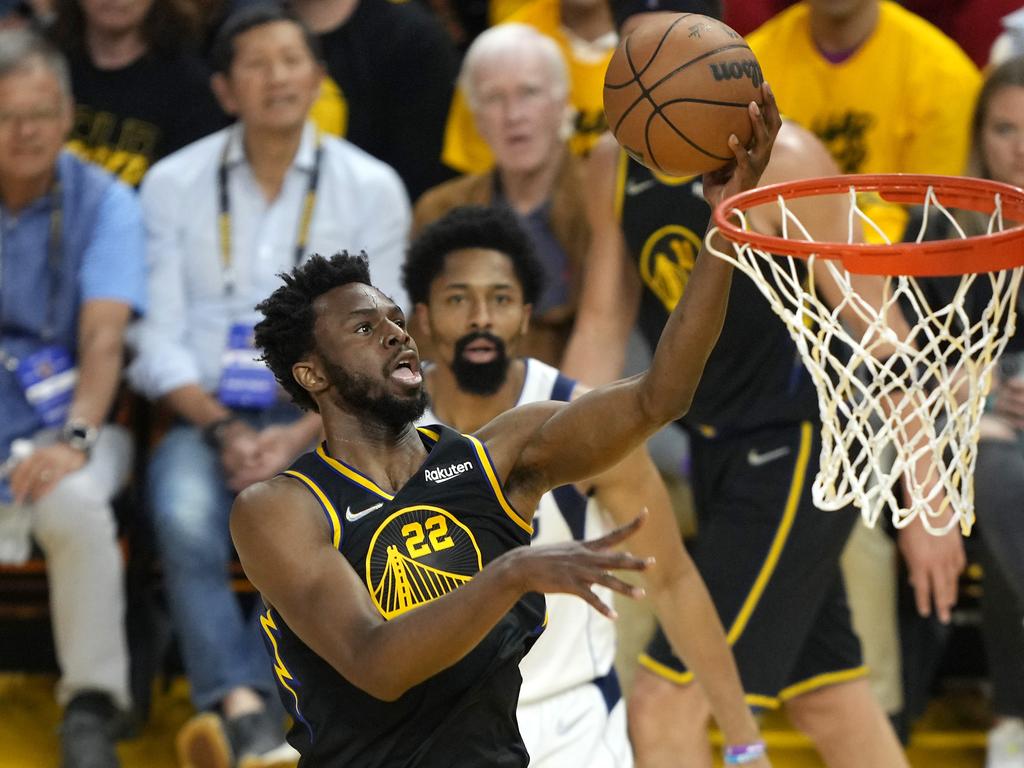 Golden State Warriors forward Andrew Wiggins dunks the ball. Picture: Shearon W. Henderson/Getty Images
Their stars are finally healthy again, and they are surrounded by useful sidekicks like Wiggins up and down this Warriors roster, which embodies Kerr's slogan for his first championship team: "Strength in Numbers." By that definition, they're stronger now.
Some of those supporting players were low draft picks developed by the Warriors. Keaon Koloamatangi Loony, the perpetually overlooked 30th pick in 2015, was mentored into a rebounding force and essential rotation player. Jordan Poole, the No.28 pick in 2019 who spent parts of last season in the G League bubble, popped this season into an explosive scorer who could fetch nine figures this summer.
Others were signed to minimum contracts because a team spending deep into the luxury tax with the league's richest payroll couldn't afford anyone else. Otto Porter Jr. went from making $28 million last year to $2 million this year and filled a niche for the Warriors. Gary Payton II bounced around the fringes of the league and contemplated looking for work cutting tape in Golden State's video room before he became the last guy to make the team in training camp and found himself starting in the playoffs.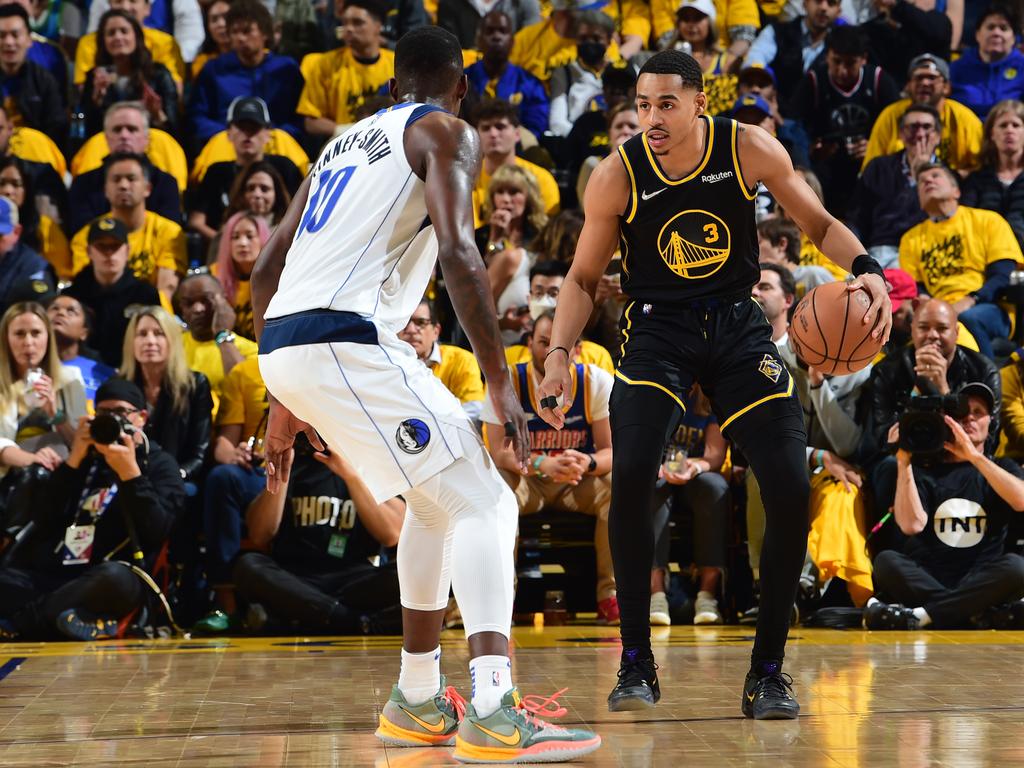 Jordan Poole has made a name for himself through the 2022 season, and will be looking at a lucrative contract next year. Picture: Noah Graham/NBAE via Getty Images
The last improbable part of this Warriors run is that they're back in the Finals without much production from top draft picks like James Wiseman and Jonathan Kuminga, the young talents who were supposed to inherit the torch from Curry, Green and Thompson.
They might have to settle for being handed something else first: a trophy.
-Wall Street Journal