Kyrie Irving's credibility takes another hit as he uses superstar leverage against Brooklyn Nets
Kyrie Irving is not out of chances – not even close – but he may be out of credibility, with his word meaning less by the day as he leverages the Brooklyn Nets.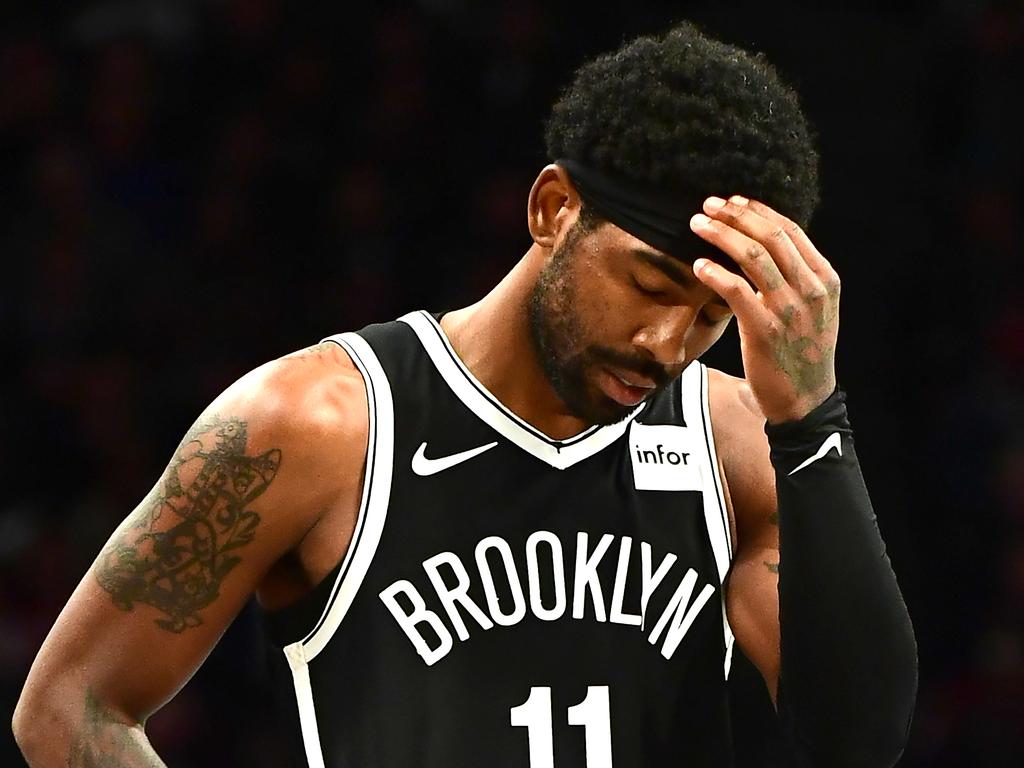 Kyrie Irving is in a standoff with the Brooklyn Nets. Picture: Emilee Chinn/Getty Images
Kyrie Irving is not out of chances — not even close. He could self-destruct 15 teams and still have 15 more convincing themselves that maybe, just maybe, the next fit for Irving will be the right one. You always bet on talent.
Irving, though, may be out of credibility.
If he has played his final game with the Nets — a team he repeatedly has said he will not leave because of Kevin Durant and a team he said, as recently as April 25, that he essentially is running as part-time general manager — his public pronouncements about his plans should be given the same weight as his views on the curvature of the Earth: none.
There are so many ifs here, though. Irving is a Net, and the chances from this angle still look best that he will remain a Net next season. What the world is witnessing is a power struggle between the self-proclaimed GM — "it's a co-management relationship," Irving said — and the actual GM.
Sean Marks put the ball in Irving's court, and Irving generally knows what he's doing with the ball in his hands.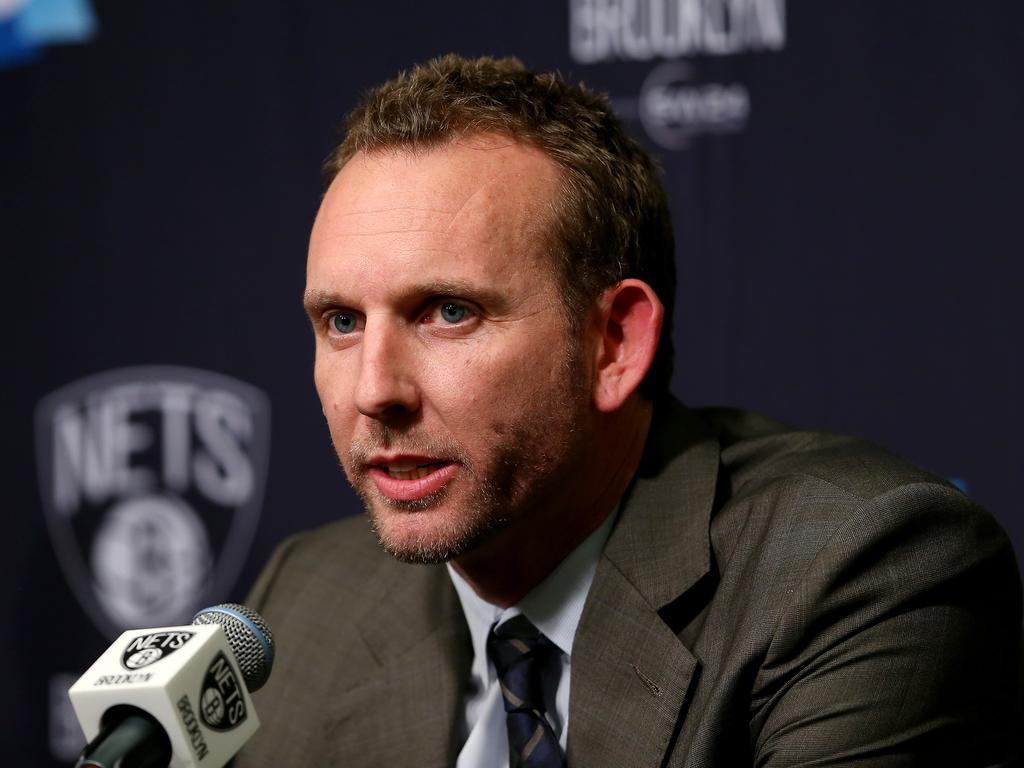 Brooklyn Nets GM Sean Marks sent Kyrie Irving a fairly direct message. Picture: Elsa/Getty Images

The Nets general manager had kicked off the offseason with a fairly direct message to the bewildering superstar, publicly questioning whether he truly is committed to winning in Brooklyn.
"We know what we're looking for: We've looking for guys that want to come in here and be part of something bigger than themselves," Marks said last month. "Play selfless, play team basketball and be available."
Irving's controversial refusal to be vaccinated against COVID-19 ensured that he and his stance would be bigger than the team. He was not selfless, and he certainly was not available during a season in which he only became a full-time player in late March.
Marks acknowledged that before handing Irving a massive, new contract, "you have to factor in everything," including whether the player will actually play. Irving was injured in his first season with the Nets and has found different reasons not to take the court during the past two.
Which brings us to Monday, when Irving appeared to flex his leverage right back at Marks. Irving believes — probably correctly — that he has the upper hand here.
The Athletic published a story that cited sources saying Irving, who can decline his $36.9 million player option for next season and become a free agent next week, and the Nets are at a "impasse" in negotiations.
The timing — three days ahead of the draft — is certainly not a coincidence. The report listed the Lakers, Knicks and Clippers as teams that would be interested suitors (Irving apparently prefers big cities).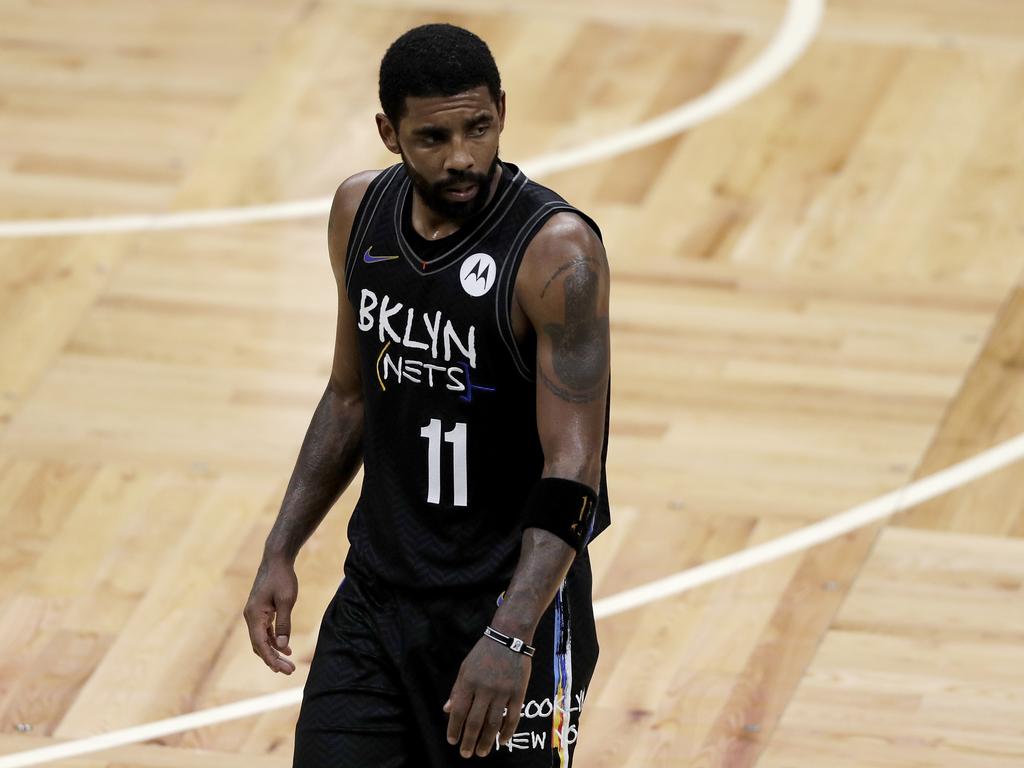 The ball is in Kyrie Irving's court when it comes to his Brooklyn future. Picture: Omar Rawlings/Getty Images
The showdown over Irving's next deal, which could be a five-year, quarter-billion-dollar extension from the Nets, is being waged through media leaks. Marks undoubtedly wants Irving back on a shorter deal and undoubtedly wants to take control of a team with superstars that somehow did not win a playoff game last season.
Irving's motives are always a bit cloudier. What does he want?
The answer is probably not money. He does not seem to have minded the missing checks for home games last season or the possible loss of his Nike deal.
The answer is probably not championships, judging by the Knicks' inclusion on his possible landing spots (we kid, we kid — sort of).
As recently as two months ago, the answer was to play with Kevin Durant and build a contender in Brooklyn.
"There's no question about where I'm going and how this is going to happen," Irving said after the Nets were swept by the Celtics in the first round. "I'm here with 7 [Durant], but also I'm here to build a great team."
The laughing and claims of "We told you so" you hear right now are from Boston, whose fans gladly would have warned Nets fans about Irving and the value of his words. He told the Celtics crowd he was "planning on re-signing here next year" in October 2018 — before he alienated himself from the team and signed with the Nets the following July.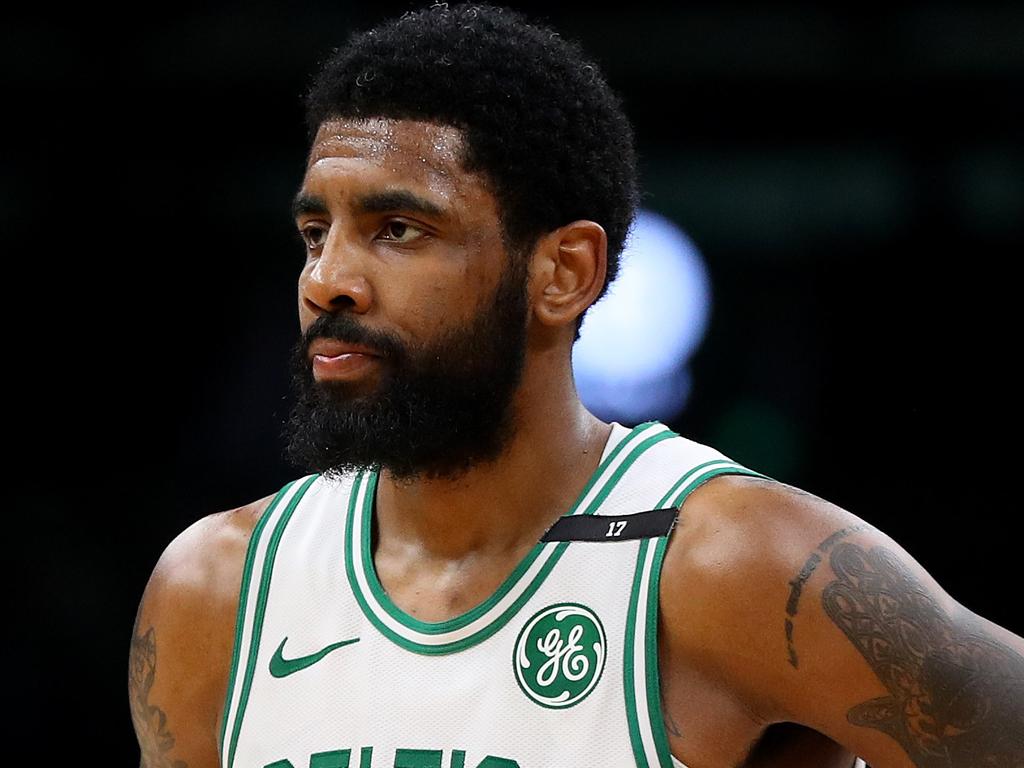 Boston fans know just how much Kyrie Irving's words are worth. Picture: Maddie Meyer/Getty Images/AFP
This is the pact you make with Irving, who had forced his way out of Cleveland before he did so in Boston. Should the Knicks be worried about offering him a max deal because of his history? Yes! Should they do it anyway because it is the clearest path to not just relevance but a possible title? Yes!
Same goes for the Los Angeles teams. Same goes for just about every organisation that plays the same mental gymnastics as a person dating a serial cheater. Maybe this time will be different.
To reiterate: This is probably not a huge deal. Teams and players flirt with other teams and players during contract negotiations to establish leverage and attempt to coax a better deal. Irving likely wants the max from the Nets, who likely prefer a more incentive-laden agreement.
But when word begins leaking out that Irving might want to play somewhere else after a season in which he barely played with the Nets, a season that finished with his committing to never leaving his best buddy's side?
Enjoy Kyrie Irving's play, but you don't need to believe him.