The Nets are trying to copy the Warriors, as a basketball team and a business. Then there's Kyrie Irving
Kyrie Irving stands as one of the only reasons the Brooklyn Nets haven't been able to emulate the exploits of the Golden State Warriors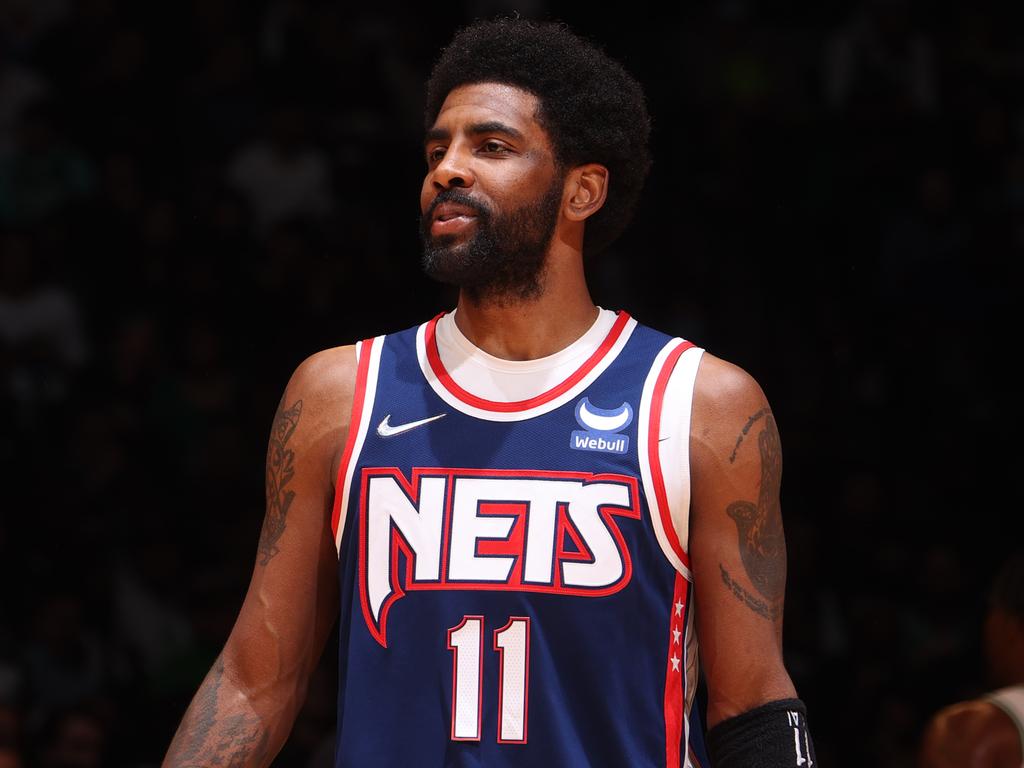 The Brooklyn Nets are attempting to emulate Golden State, but there's one man holding them back. Picture: Nathaniel S. Butler/NBAE/Getty Images
This month, the sports world has watched Steph Curry lead the Warriors to a fourth NBA title and watched Kyrie Irving lead the Nets into chaos.
The NBA has for years increasingly devoted itself toward player empowerment, and the Nets have leaned into that trend as much as any team in the league. But they're also serving as a cautionary tale of what player(s) to empower.
That shift to a culture of player empowerment allowed the Nets to land superstars Kevin Durant and Kyrie Irving as a free-agent package deal in June 2019.
Since then, Nets owner Joe Tsai has been intent on making the organization a state-of-the-art operation like Alibaba, the Chinese e-commerce giant of which he is the co-founder, or like the star-studded Warriors.
The Nets have emulated and aspired to be the Warriors, following the mantra that one has to spend money to make money. So far they've come up disastrously short, in terms of play and profits.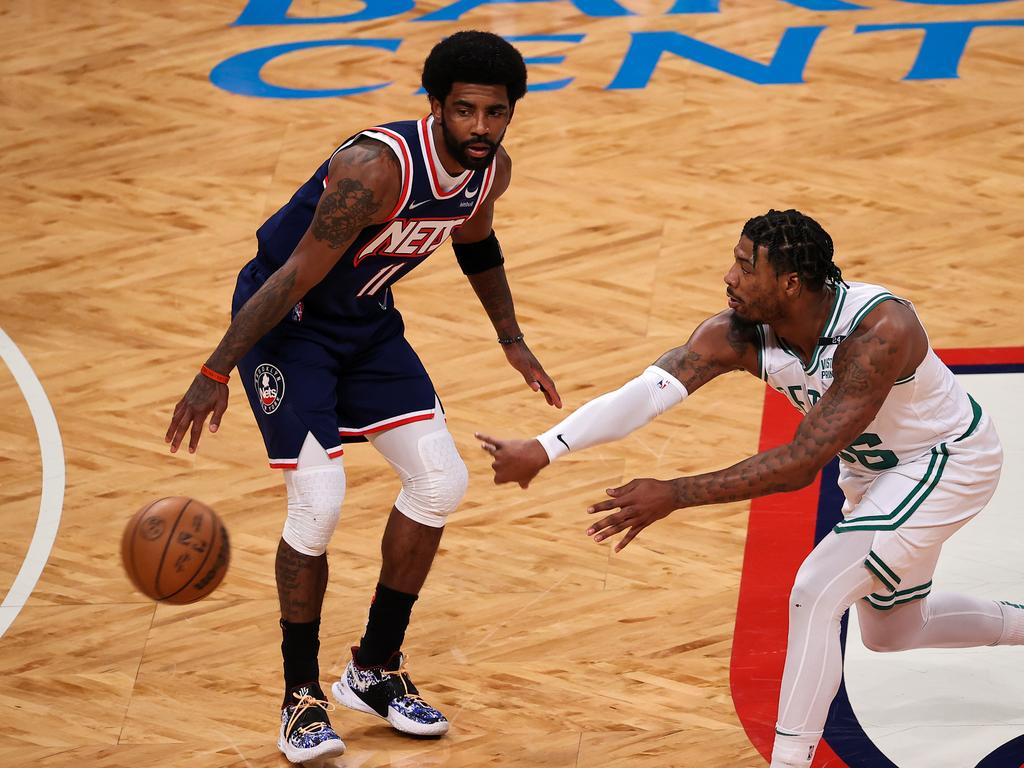 The Nets are trying to emulate Golden State, but have so far come up short. Picture: Tayfun Coskun/Anadolu Agency/Getty Images
Kyrie in limbo
Tsai was willing to pay both Irving and James Harden when they were eligible for contract extensions last summer. He was prepared to pay the declining Harden a max five-year, $270 million deal in pursuit of a title, a source confirmed to The Post.
Irving – for whom Durant left Curry and an all-time Golden State dynasty – has undone all that, for better or worse.
Irving refused to get vaccinated for COVID-19. That decision limited him to 29 regular-season appearances in 2021-22, and it contributed to Harden demanding a trade to the 76ers at the deadline.
Now, after his absence hamstrung the Nets' season, which ended with a first-round playoff sweep at the hands of the Celtics, Irving has chafed at the team's shorter contract offer.
Irving has until Wednesday to pick up a $36 million player option for next season. If he declines, he can go into free agency. Other teams can't even plan a strategy for potentially acquiring him until he makes that decision.
While the Nets and Irving are still trying to find a compromise on a new contract, he reportedly has submitted a list of a half-dozen teams he would like to be traded to if a deal can't be reached.
Whether or not Irving walks out the Barclays Center door, damage has been done. Perhaps not to his long-standing relationship with Durant, who appears to be admirably and unswervingly loyal, but the Nets — on the court and in the boardroom.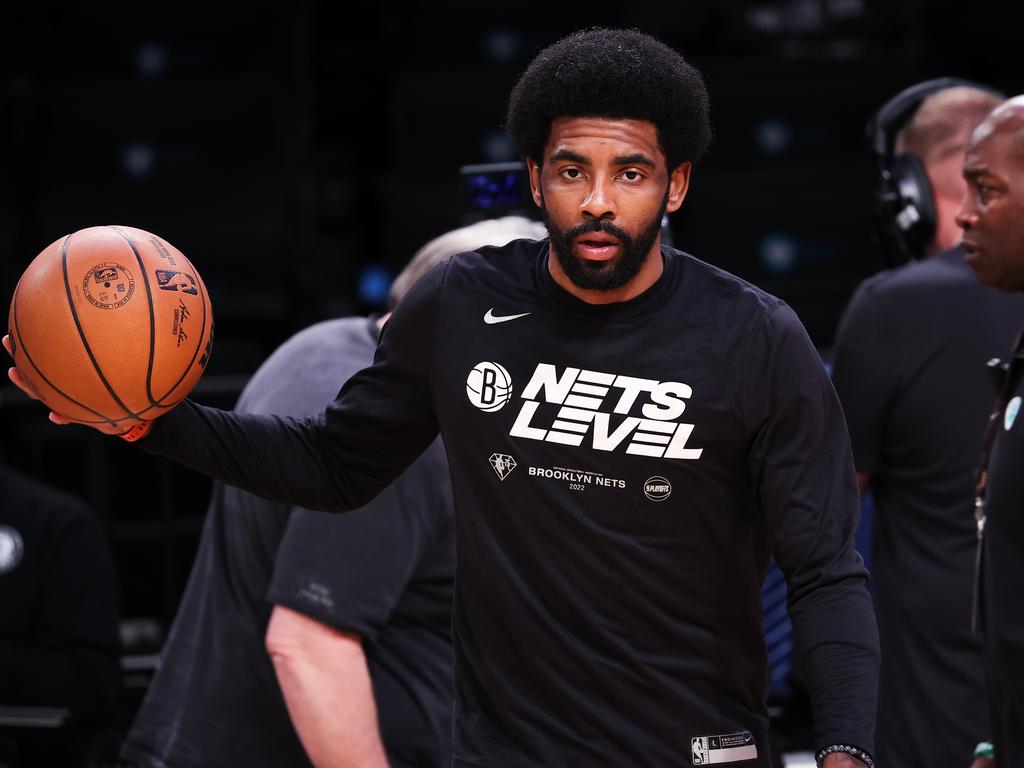 It remains to be seen what Kyrie Irving will do next. Picture: Tayfun Coskun/Anadolu Agency/Getty Images
Going to the vets
An ESPN report Friday morning described the situation Irving has put the Nets in this summer as "perilous." And though both Durant and general manager Sean Marks have referred to the never-ending drama around Irving as "noise" and dismissed all the rumors as intangible, they're having a very tangible impact.
The Warriors have won because they have drafted well and retained their players. But a team based around a Big 3 — and the Nets are still built around a star trio, Ben Simmons having replaced Harden — always is going to have to sacrifice quality depth and rotate minimum contracts.
That means a reliance on veteran ring-chasers, and sources around the league have told The Post that the drama surrounding Irving has made the franchise somewhat less attractive to those types.
The Nets had no problem luring LaMarcus Aldridge, Blake Griffin and then Goran Dragic. But all three expressed displeasure at times this past season, and it's distinctly possible none re-signs. The Nets have nine free agents in all. Will they be able to lure adequate replacements?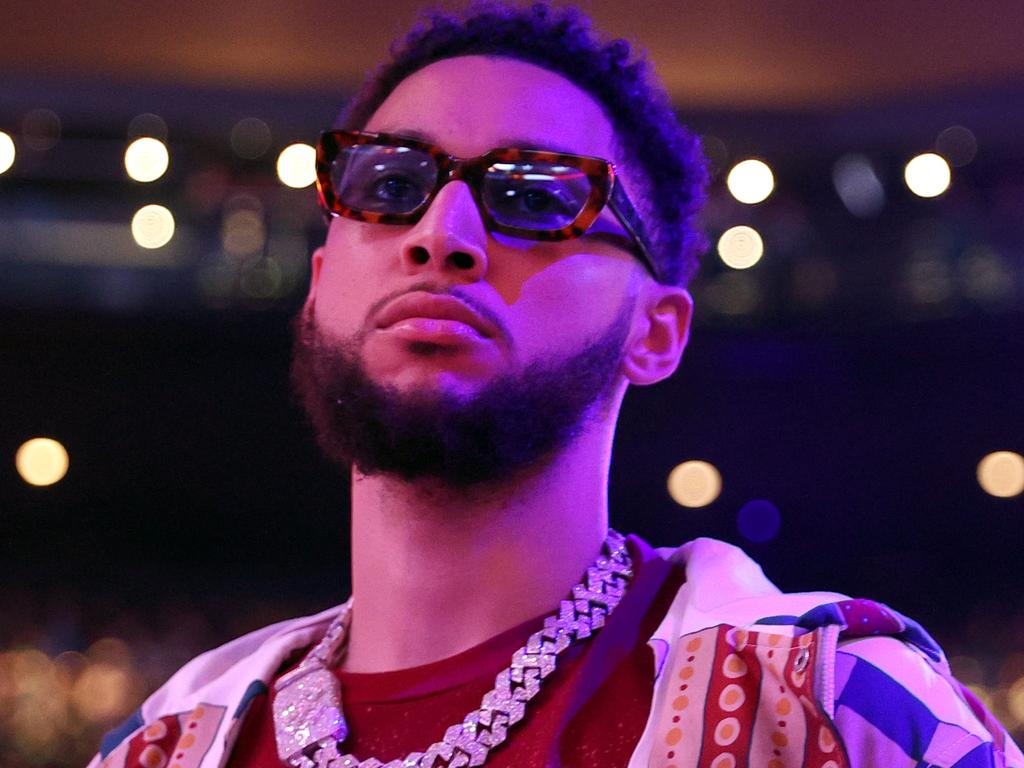 Ben Simmons replaced James Harden at the Nets. Picture: Maddie Meyer/Getty Images
Tsai's bottom line
Tsai's grand vision for the franchise may be set back as well. Building a fandom in a Knicks town was always a tall order, and that was before this situation has left many followers outraged. A return to apathy would be even worse.
The Nets and Barclays Center lost between $50 million and $100 million combined this past season, giving Tsai perhaps the worst financial losses in the NBA, sources with close knowledge of the situation told The Post. Tsai invested in stars, giving the Nets the second-largest payroll in the NBA. He'll end up paying $98 million in luxury tax, the second-highest bill in league history.
The No. 1 all-time tax bill? That belongs to the Warriors, the team Tsai openly has said he would like to emulate.
The champion Warriors will pay a record $170 million in luxury tax, but they also lead the league by a wide margin in gate revenue.
"We wouldn't have spent that kind of money on the roster if we didn't think we had a chance to win," Warriors governor Joe Lacob said after their NBA Finals triumph over the Celtics. "When you do think you have a chance to go far and compete for a championship, our belief is to do everything we can, to use every last dollar. A lot of teams can't do that, or won't do that, I guess."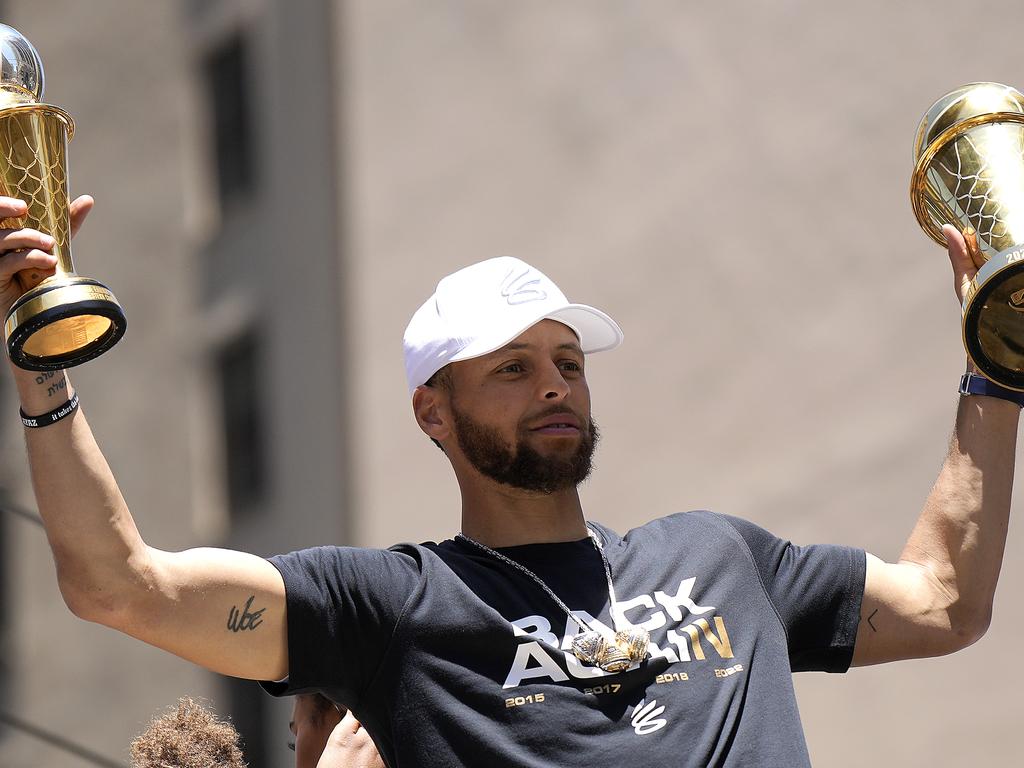 Golden State had no problems spending money if it meant securing a championship. Picture: Thearon W. Henderson/Getty Images
The Warriors average $4,175,356 per game at the gate, according to internal league figures obtained by The Post, followed by the Lakers at $3 million and the Knicks at $2.9 million. The Nets rank fourth at $2,145,182.
For Tsai's plans to work, fourth is failure.
To that end, he forced out John Abbamondi as CEO of Brooklyn Sports Entertainment (BSE), the parent company of the Nets and Barclays Center. Sam Zussman will be Tsai's third top business executive in less than three years.
"Joe is hands-on, hard-driving, and if you don't fit with that, then he will keep going until he finds the person that fits," a sports banker said.
The Nets likely will generate $343 million this fiscal year ending June 30, according to the source. Tsai told Sportico he's "confident" the Nets (and Barclays Center) can boost their annual revenue to $500 million "over the next two or three years."
It's not impossible, but this Irving-focused drama could make it improbable.
The Nets' local TV deal with YES Network runs for several years, and in addition to finishing fourth in gate revenue, they were third in sponsorships. Sponsors want to buy a piece of victory, and a championship — or a Big 3-led run to the NBA Finals — could bring in more sponsorship dollars. Who wants to attach their name to chaos?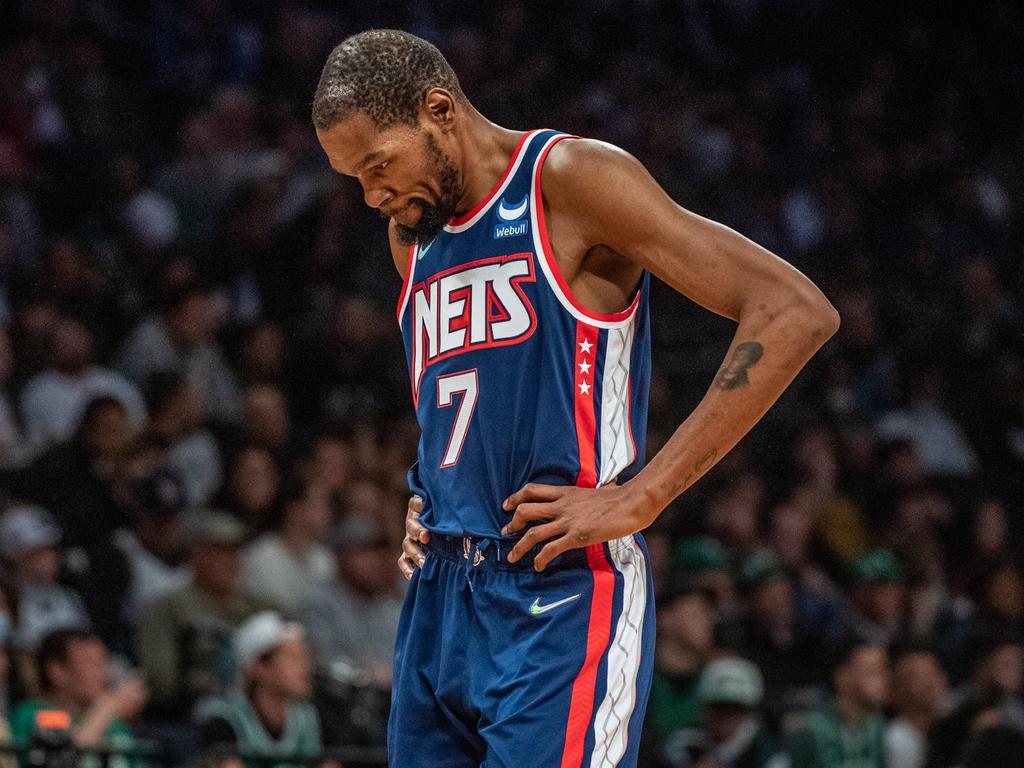 Sponsors and fans don't want to be associated with chaos. Picture: J. Conrad Williams Jr./Newsday RM/Getty Images
Two sticking points
The Warriors have reached six Finals in eight years with four Larry O'Brien trophies. The culture they've built — with Curry as the bedrock — has allowed that.
It's noteworthy that the two players who got the most attention for anti-vaccine stances at the start of the season were Irving and Golden State's Andrew Wiggins, both former No. 1 overall picks. (Wiggins was acquired by the Warriors in a deal for D'Angelo Russell, whom the Nets shipped out in the sign-and-trade for Durant.)
While the Warriors subtly got Wiggins to acquiesce and agree to get vaccinated, the Nets never were able to do so with Irving. Durant claimed he never tried. Sources said the front office tried and failed. The result was Irving missing nearly two-thirds of the season — an absence that first cost them Harden and then sowed the seeds for the dysfunction they're mired in.
It's one of a host of ways they've been weighed and measured against the champs and been found wanting.