After 460 NBL games, Adam Gibson's refusal to retire has been rewarded with a late Phoenix call-up
Adam Gibson has outlasted several of the clubs he has played for over the past 15 years. Despite not getting a game all season and retirement looming, he now gets a deserved chance to keep his NBL dream alive.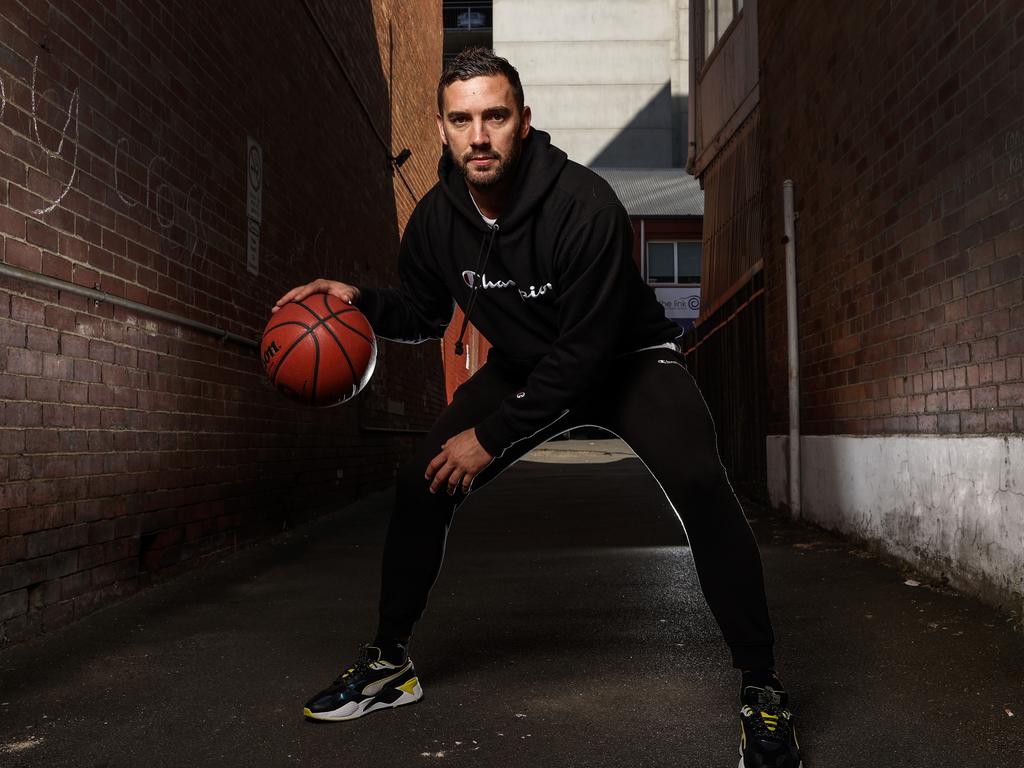 Adam Gibson has been called up by South East Melbourne Phoenix as a Covid replacement. Picture: Zak Simmonds
The pandemic and its rolling impact may be giving NBL veteran Adam Gibson at least one more chance to run the floor, but it's his own commitment to keeping an impressive career alive that ensures he's able to take it.
Gibson could have quite happily walked into retirement at any point in recent months, with a CV that outlasts several of the clubs he's played for over the past 15 years.
The 35-year-old already boasts 460 NBL games, two championships at two clubs, captaincy and Defensive Player of the Year honours and beyond the domestic scene, an Olympics and two World Cup campaigns with the Boomers.
On Thursday night Gibson will add at least one more to those 460 appearances, called in as a Covid replacement player for the Phoenix.
With the majority of South East Melbourne's backcourt – Xavier Munford, Kyle Adnam and Cam Gliddon – unavailable due to Covid-19 protocols, Gibson will face the Sydney Kings at John Cain Arena.
Gibson has kept training all summer despite not finding home for the 2021/22 season after stints with the Brisbane Bullets, South Dragons, Gold Coast Blaze, Adelaide 36ers and Phoenix.
Featuring in last year's play-off run convinced Gibson he had more to give, though he was comfortable with the Phoenix passing on his services given the aforementioned unavailable trio, as well as Izayah Le'afa, were already on the books as guards.
A Launceston local, the Tasmania JackJumpers' entry into the NBL this season had a fairy tale farewell being touted as well until the newcomers passed on his services.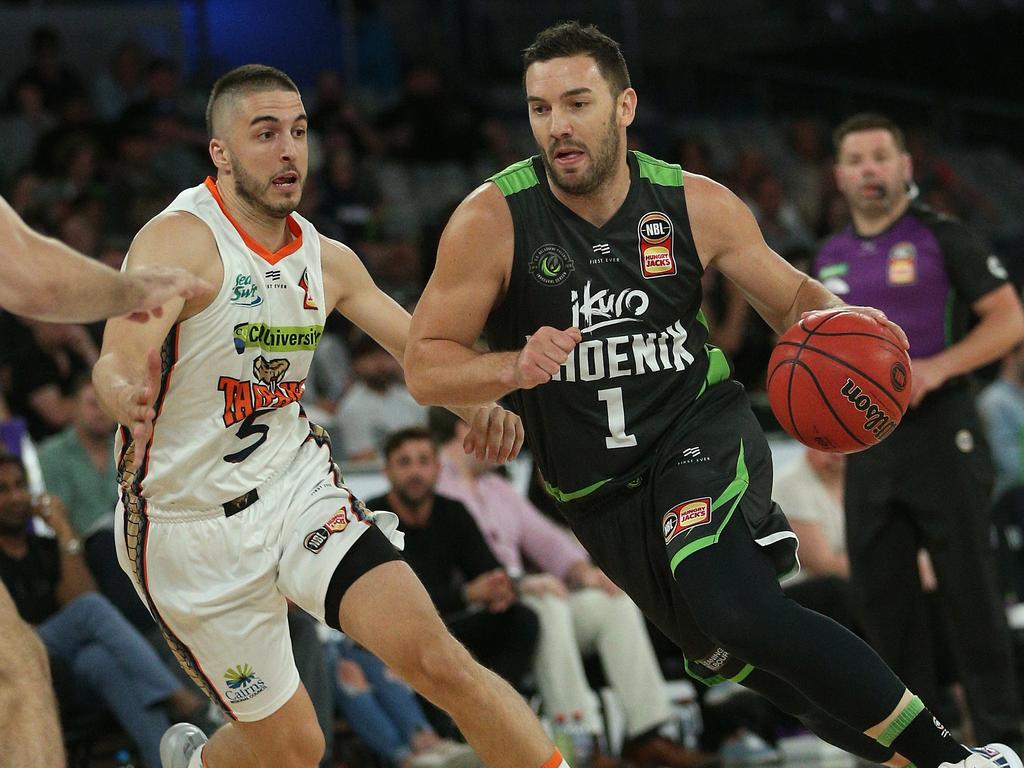 Featuring in last year's play-off run convinced Gibson not to retire. Picture: Hamish Blair/AAP
But as they say in the classics, good things come to those who work, and Gibson now gets his reward.
"I'm definitely ready to go," he said prior to learning of his late-season call-up.
"I'm still in pretty good nick, my body kind of stays like it is and all pre-season I was working out with the Phoenix as a training player. I still put in the work there and I've kept on training when I can to stay in game shape, and to stay ready.
"The kind of goal is to do something similar to what Timmy Coenraad has done in Illawarra as that injury replacement player. I'm staying ready and if something pops up then it pops up and I'll be happy to grab the chance, but if it doesn't then it doesn't.
"That's why I haven't announced a retirement or anything yet because I do want to keep playing if I can, but I'm just making it up as I go and am staying ready for that call if it comes."
As for the JackJumpers' brushing that puzzled plenty, Gibson speaks with the diplomacy of a man who has seen almost everything in a career that ranks 25th on the NBL's all-time appearances list.
"They chose their roster and who they wanted, and it would have been awesome to finish off in my hometown but they chose the pieces they did and it is what it is," Gibson said.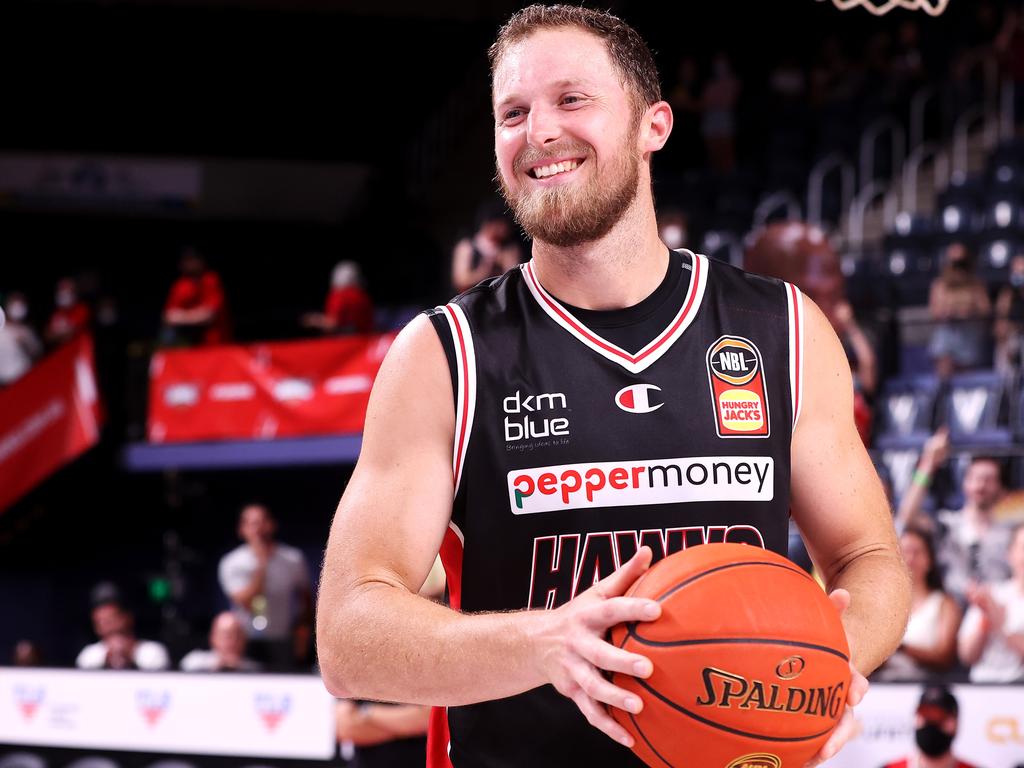 Gibson is looking to emulate Tim Coenraad (pictured), who has been a regular for the Hawks since his return. Picture: Mark Kolbe/Getty Images
While never giving up on getting back on the court, Gibson has been pragmatic enough to look beyond the game he has played professionally for nearly half his life.
He has seen enough teammates and opponents over the years suddenly find themselves no longer professional athletes, and has no interest in joining those with few plans for their future.
'Adam Gibson 1 Basketball' is his fledgling coaching venture as he looks to put all that experience into practise while learning his own coaching craft.
"I definitely am looking at other options. I've started my own coaching business and I am definitely putting my finger in a lot of different pies, and trying some different things," Gibson said.
"I'm definitely open to other stuff and media work might pop up eventually, but as long as I can stay in the game in some way that's all I really care about. If it's not playing, then if it's coaching, media, management or whatever, I'm open to it all and I just really want to stay involved in the game."
Gibson's off-court ventures will have to wait for the moment though.
His admirable willingness to stay in the fight has ensured he is staying on for at least one more game.