NBL finals: Sydney Kings chasing more success amid free agency frenzy
The Sydney Kings are bracing for rivals and overseas clubs to pick apart their championship roster but already believe they can make back-to-back NBL titles a reality.
The Sydney Kings expect to be targeted in free agency as the defending champions, but a Luc Longley motivational message has the Kings eyeing more success.
Longley has the Kings believing they can claim back-to-back NBL championships after sharing a speech about Michael Jordan's meticulous approach at the Chicago Bulls post the team's Game 2 triumph over the JackJumpers in Tasmania.
Sydney sharpshooter Dejan Vasiljevic, though, knows the realities of keeping a championship-winning roster together.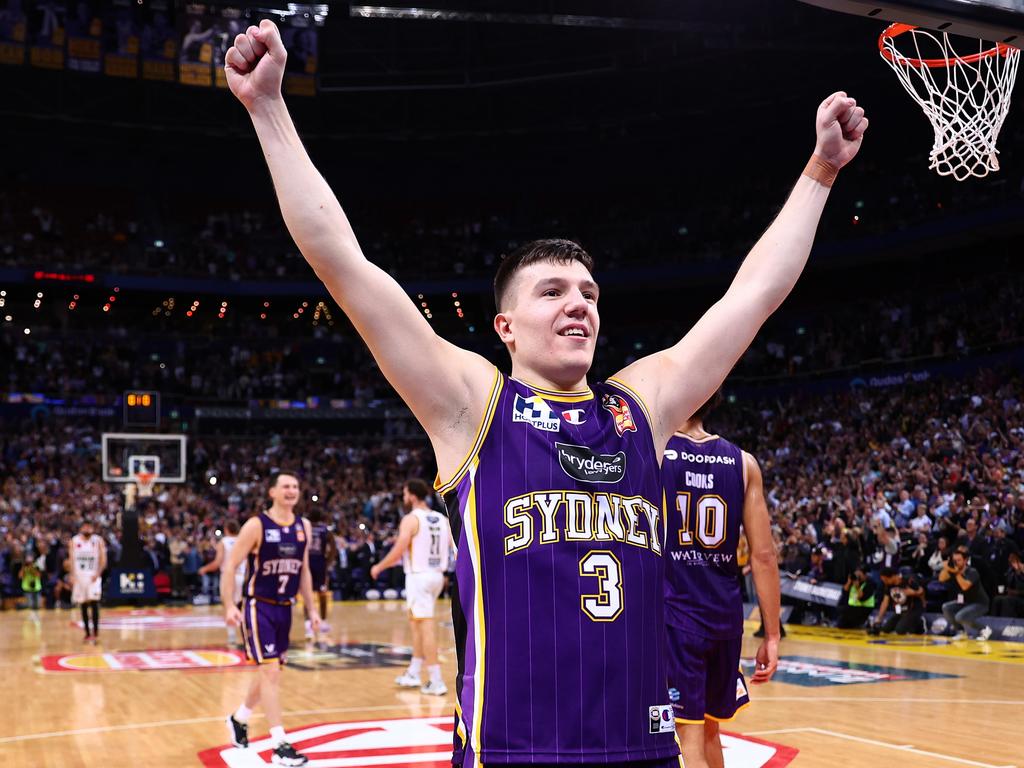 Sydney Kings guard Dejan Vasiljevic says the Kings are aiming to achieve sustained success. Photo: Mark Metcalfe/Getty Images.
MVP-winning guard Jaylen Adams has the NBA on his radar, but the Kings remain confident of securing his signature if he doesn't land a deal in America.
Star Sydney swingman Xavier Cooks is one man expected to sign in the States following a stellar NBL season.
Vasiljevic reckons Cooks is "better than half the players in the NBA" and is destined to make the world's best league.
There is no certainty that ex-Golden State Warriors title-winning guard Ian Clark remains in the Harbour City while you could put big man Jarell Martin in that category.
Vasiljevic also revealed he has received interest from the South East Melbourne Phoenix while he is weighing up overseas options.
"There was a lot of talk and I think South East Melbourne were after me, but if I do return to the NBL it will be with the Kings 100 per cent," Vasiljevic said.
"I think I'm going to explore the option of going to Europe and testing out the NBA Summer League and see if I can crack a training camp roster and go from there.
"There are a lot of things we can't control though. I mean, whatever players we can get back, that would be amazing.
"Obviously, when you win, everyone's price goes up and everyone has got their own dreams and paths, so who knows."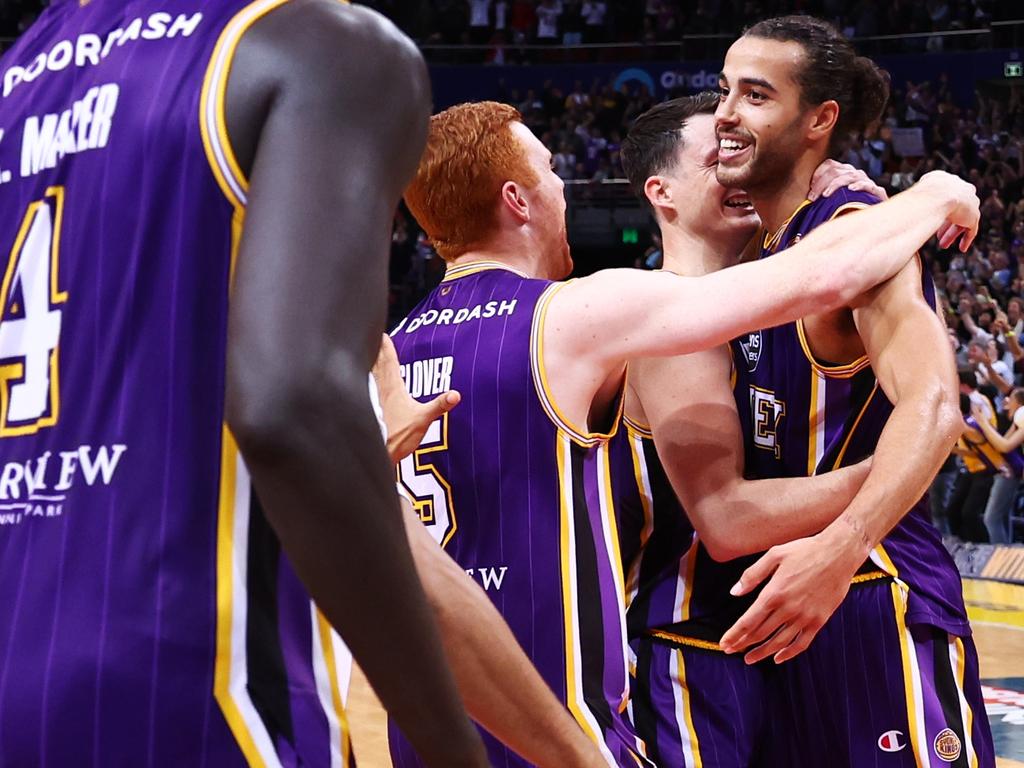 The Sydney Kings celebrate winning the franchise's 17th NBL championship with a clean sweep over the Tasmania JackJumpers. Photo: Mark Metcalfe/Getty Images.
Regardless of which players return, Vasiljevic says the Kings' culture will ensure sustained success.
He referenced Longley's speech about Jordan's thirst for perfection as a significant motivation for the players.
"Luc told us after we beat the JackJumpers in Game 2 in Tassie that we should be working on back-to-back championships because I know that you are going to win this one," he said.
"He saw it in us very early that we had the depth of talent, and we could do it.
"Luc was so poised and calm when he said it. He also told us about his time with Jordan and he referred to what Michael was like doing all the little things well.
"I think we've done a good job of the little effort areas during the season.
"We were 3-6 and people were saying that Chase (Buford) was on the hot seat, and it was just another failed season for the Kings.
"But I knew once we had a full squad, plus the addition of Ian Clark that there would be no stopping us once we got on a roll.
"So, to comeback and win a championship the way that we did, it's unreal."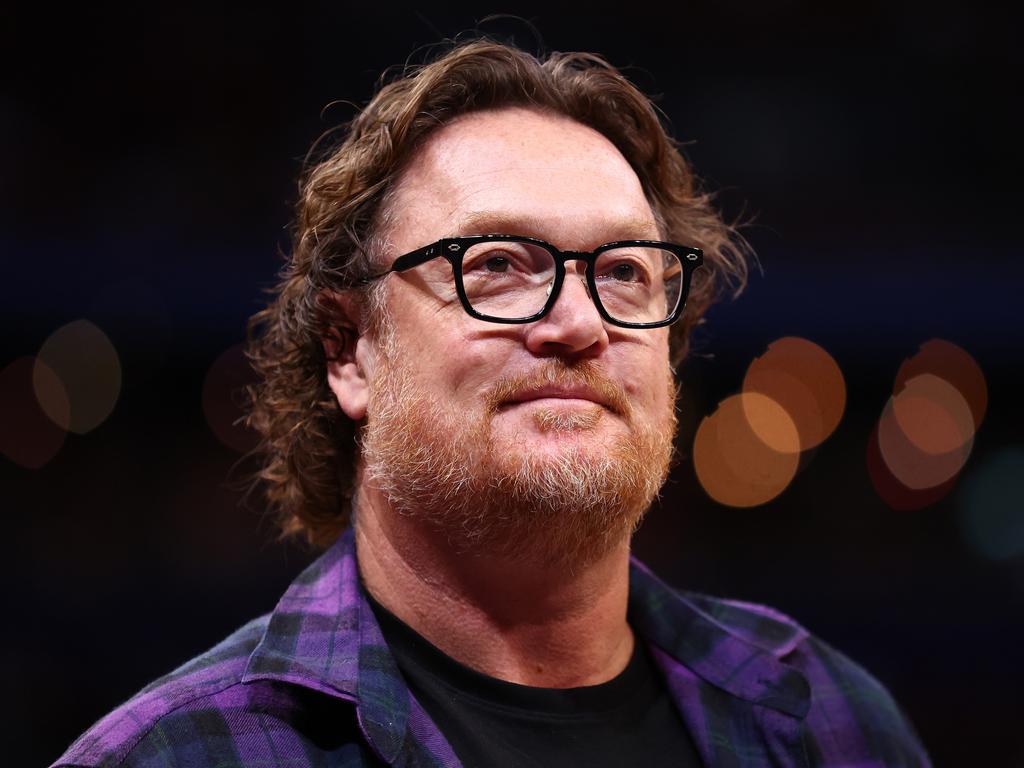 NBA and Boomers legend Luc Longley has been a key part of the Kings' success as the club's special Adviser. Photo: Mark Metcalfe/Getty Images.
Vasiljevic hopes Clark stays in Sydney to build on his brilliant maiden season at the Kings.
The championship-winning Warriors guard took over in the fourth quarter with three triples to steer the Kings to victory.
Vasiljevic revealed Clark had doubts during the halftime break, but he dug deep when it mattered most.
"Ian told us in the locker room that he was struggling a bit in the first half, but when you are a veteran and you've won an NBA championship with Kevin Durant, we knew that he was going to come out and hoop in the second half," he said.
"He delivered in the clutch for us, and he led us to a championship.
"Then Xavier (Cooks) finished it. He won't be in this league next year. He is going to the NBA for sure.
"He knows he has to work on his jump shot, but he has got everything else and does it all at an extremely high level."
Cooks is tipped to join the NBA next season, but the man himself just wants to lap up Sydney's championship success first.
"Oh man, I'm trying to cherish this moment right now," Cooks said.
"It's not about what's next. We've just won a championship. I'm going to savour this moment as one of the best basketball moments in my career."
SYDNEY KINGS ROSTER:
Xavier Cooks – off-contract and NBA circling
Jaylen Adams – NBA interest, but a chance to return
Dejan Vasiljevic – weighing up options, but Kings first NBL priority
Jarell Martin – off-contract and a chance of returning
Ian Clark – Keen to return to the NBA, but could come back
Shaun Bruce – off-contract
Makur Maker – NBA draft
Angus Glover - Option
Wani Swaka Lo Buluk - Option
Thomas Vodanovich – Option
Biwali Bayles – Option
NBL PLOTS SECOND SYDNEY TEAM IN EXPANSION PLANS
The Sydney Kings will have a cross-town rival in the near future, according to NBL boss Larry Kestelman.
The Harbour City has been the Kings' domain since the West Sydney Razorbacks turned Sydney Sprit folded in 2009.
According to Kestelman, though, the league will ramp up plans in the coming years to reintroduce a second Sydney team.
It's understood the league has also reached out to potential officials to front another NBL franchise in Australia's biggest city, although there is an agreement in place that states there can't be second Sydney team until 2024.
"There will definitely be another team in Sydney at some stage," Kestelman told The Basketball Show.
"We will start looking at that in the next year or two."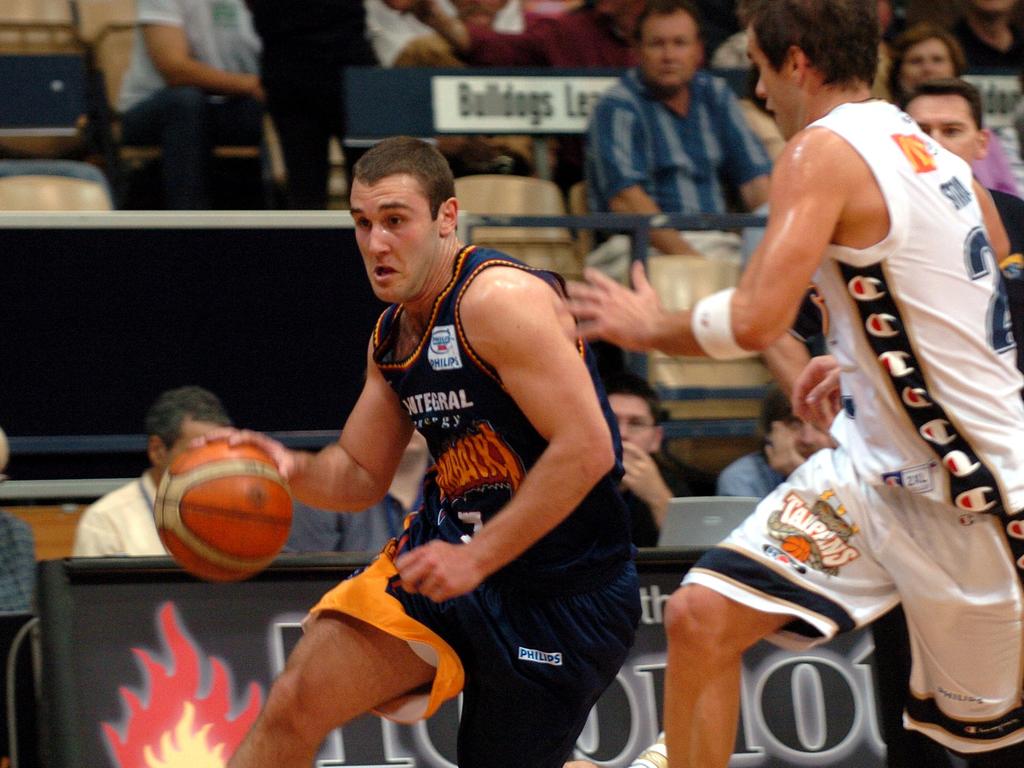 Could the West Sydney Razorbacks return to the NBL? Picture: Craig Wilson
Kestelman confirmed the league is also keen to introduce a third Melbourne team, but he wants to give the South East Melbourne a little longer to establish themselves.
He reaffirmed Canberra as the most logical expansion destination for the NBL.
"Canberra feels a bit like Tasmania 2.0," he said.
"I had a look at their venue, and I see no reason why Canberra shouldn't have a team, but we just need to work through the processes and make sure both the government and the fans get behind it.
"That is how Tasmania happened. If the fans want it badly enough, there will be a team in Canberra.
"We've brought a few teams back who have gone missing on us in the past.
"We're still one of the lowest number of teams in professional sport, in terms of basketball competitions around the world.
"So, without a doubt there is room for at least a few more local teams.
"We've had conversations from the Gold Coast, Sydney, Melbourne, Perth and certainly Canberra is an interesting one for us to have a look at."
MAKING PLAYER WAGES AND CLUB SPENDS PUBLIC:
There has long been a push to make player wages and club spends public.
Sydney Kings legend and co-owner Andrew Bogut recently penned a column revealing the star-studded Kings are under salary cap and aren't paying any luxury tax to the league under the soft cap structure.
Bogut would like to see club spends and player wages made public for transparency and greater promotion for the league.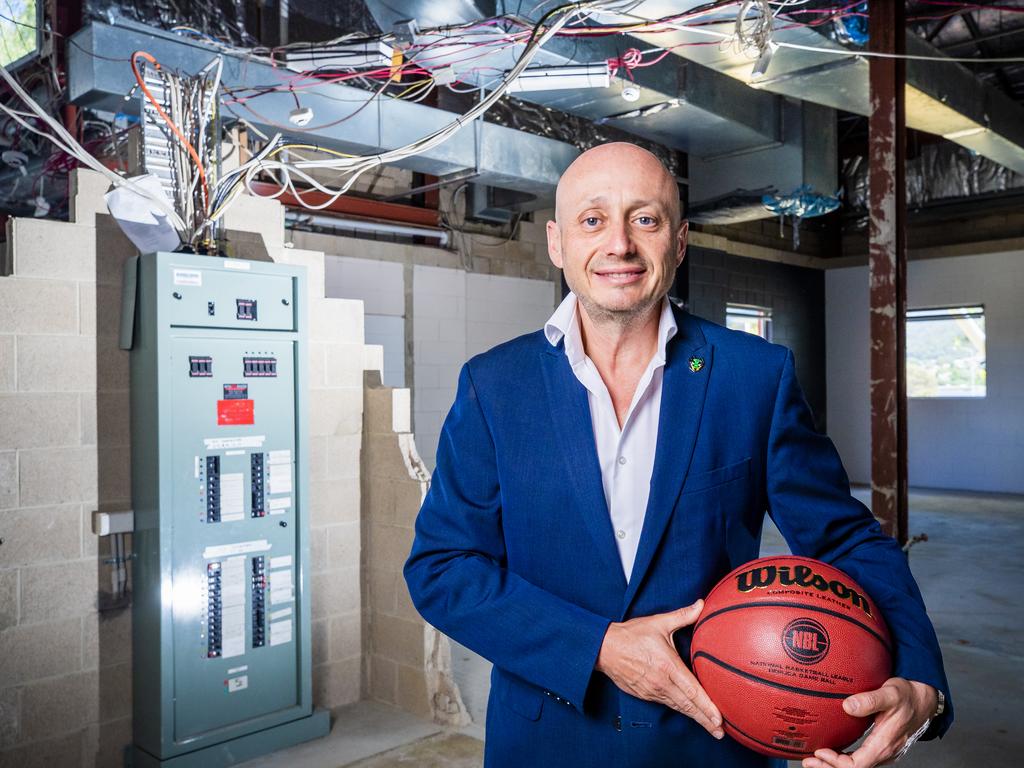 NBL boss Larry Kestelman is keen to see player wages and club spends made public. Picture: RICHARD JUPE
Kestelman agrees and is open to making it a reality.
"I think it is interesting- I'm certainly one who would not argue against (making wages and spends public)," Kestelman said.
"I think the fans would love to know it.
"I also don't like some of the gamesmanship that goes on through free agency with agents and so forth, so for me the more transparency the better.
"I would even have a look if there were an idea to make everything completely open and how do teams put their bids forward for salaries.
"The more talkablity the happier I am, but I understand there are sensitivities involved."
Kestelman says it's important the league has a "real" discussion with the players and club owners before making any finances public.
"We need to ask the players how they feel about it through the players' association," he said.
"Also, how the team owners feel.
"It is a personal issue, and we need to get the players and the owners involved, but I'm personally for it."
AUSSIE HOOPS ICON ON RADAR OF NBA FRANCHISES
A role in the NBA has emerged as a genuine option for Boomers coach Brian Goorjian after he resigned as Illawarra Hawks coach.
Goorjian, 68, has been swamped with global interest since deciding not to activate the third year of his Hawks contract.
The NBL's most successful coach has achieved everything in basketball, except coach in the NBA.
Goorjian has previously had offers to join the world's best league, but no deal has eventuated.
The master mentor is highly respected in NBA circles and has connections with a host of franchises.
Watch Every Game of The NBL Finals Live & Free with ESPN on Kayo Freebies. Sydney Kings vs Tasmania JackJumpers Game 2 Sun May 8 2:30PM AEST. Sign up for Kayo Freebies now, no credit card required >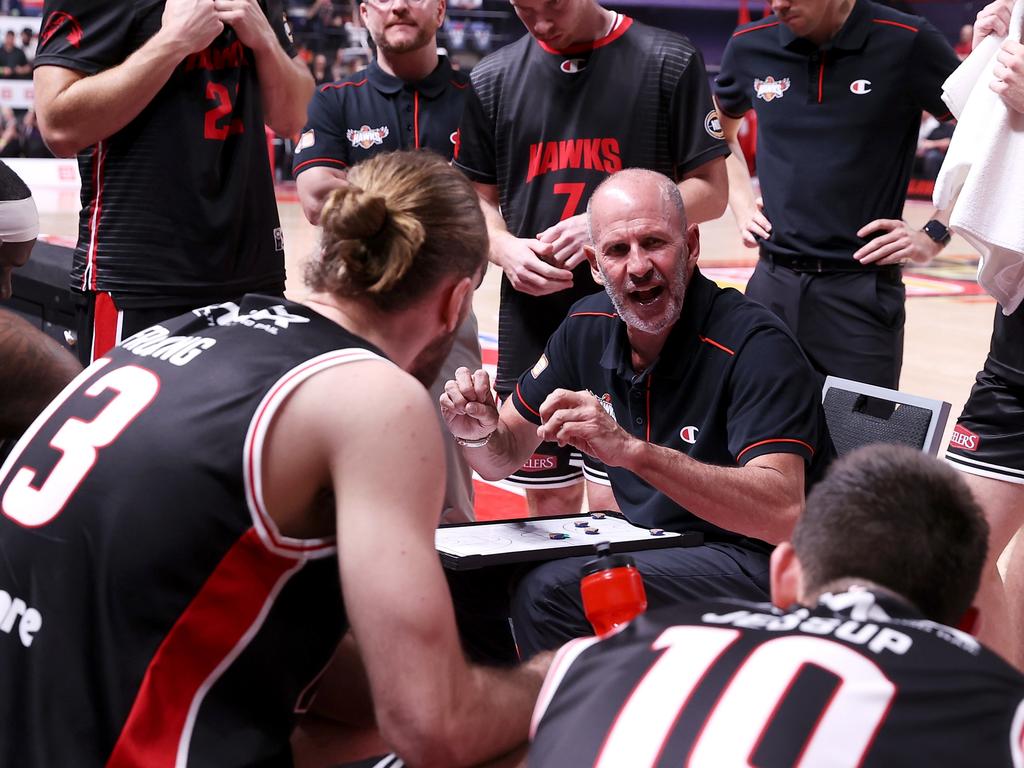 Boomers coach Brian Goorjian has options after leaving the Illawarra Hawks. Photo: Mark Kolbe/Getty Images.
It's understood Goorjian remains interested in having a hands-on role within basketball in some capacity.
He has previously indicated the NBA isn't on his radar, but this stance has shifted.
Goorjian could capably handle an assistant role like former Perth coach Trevor Gleeson at the Toronto Raptors.
Working in the NBA would also allow him to collaborate more closely with Boomers players like Josh Giddey, Patty Mills and Jock Landale in the lead up to the 2024 Paris Olympics.
Goorjian has also fielded offers from Asia while he will work remotely as an Adviser for Illawarra.
After coaching more than 800 NBL games, Goorjian will remain as the Hawks' special Adviser for basketball operations in the interim, but admits he will "definitely be coaching next year".
"A lot of things were said afterwards about 'I'm tired, I'm old'. My engine's at 100 miles an hour and I will be coaching next year," he said during a press conference on Thursday.
"I will be coaching, and I will be spending time here (Illawarra) whenever I'm not."
A six-time NBL championship winner, Goorjian spent the last two seasons as the Hawks' head coach, leading them to successive semi-finals appearances.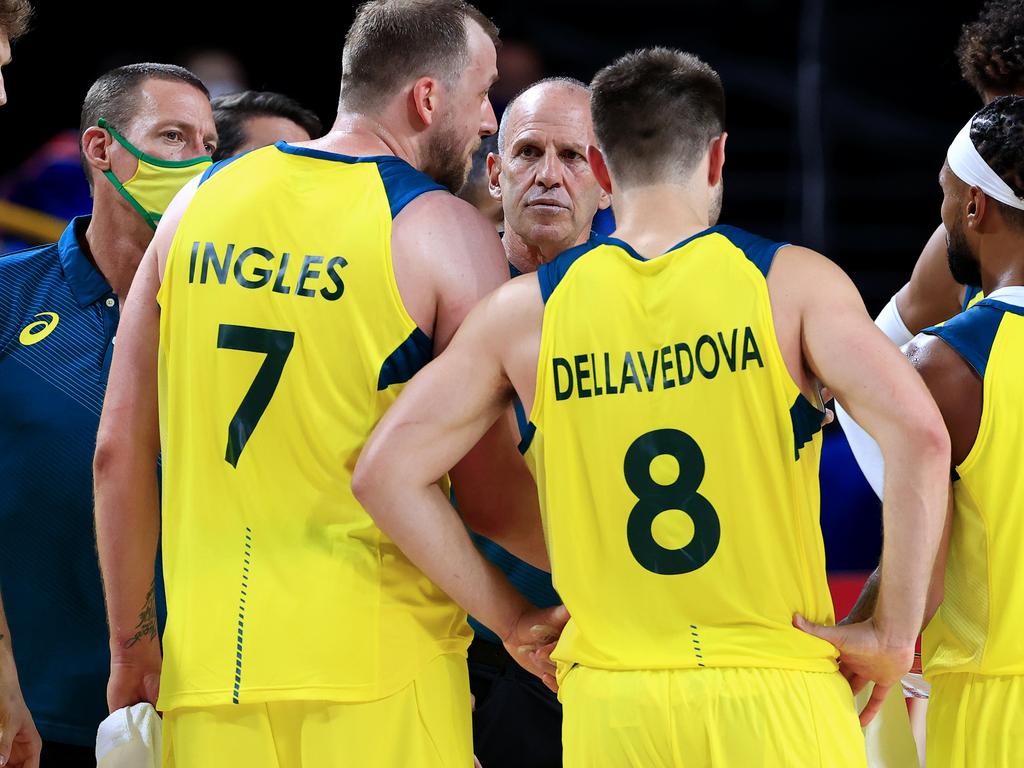 Bball Oly Aus V Nigeria
Illawarra won 19 games in the 2021/22 season to boast a 67 per cent winning record.
"There's a lot of emotion running through the veins," he said.
"Just knowing towards the end that the time was right for change, and also just the emotion of in the locker room afterwards of not being with the group again and not winning the chip … I know all of us felt like we had a great opportunity to win.
"There was some disappointment there, but also reflection for me personally, on what a great two years I've had.
"I'm thanking just a tremendous group of guys to coach, a tremendous staff, I enjoyed the office, absolutely love the community and the ownership.
"Everything here I feel blessed and enjoyed the hell out of."
KINGS SLAM JACKJUMPERS FANS AFTER 'VILE' DEATH THREATS
Sydney Kings co-owner and chairman Paul Smith wants Tasmania JackJumpers fans to "grow up" and stop labelling his players the "villains" after Kings guard Dejan Vasiljevic received online death threats following his Game 2 heroics in Tasmania.
Vasiljevic was the star for the Kings as the sharpshooter hit a clutch three-pointer in the final seconds to secure a thrilling four-point win.
The guard celebrated his clutch play with a fist pump and words aimed at the passionate JackJumpers supporters.
Vasiljevic's actions prompted a barrage of verbal abuse as he walked off the court while he also received abusive messages through social media.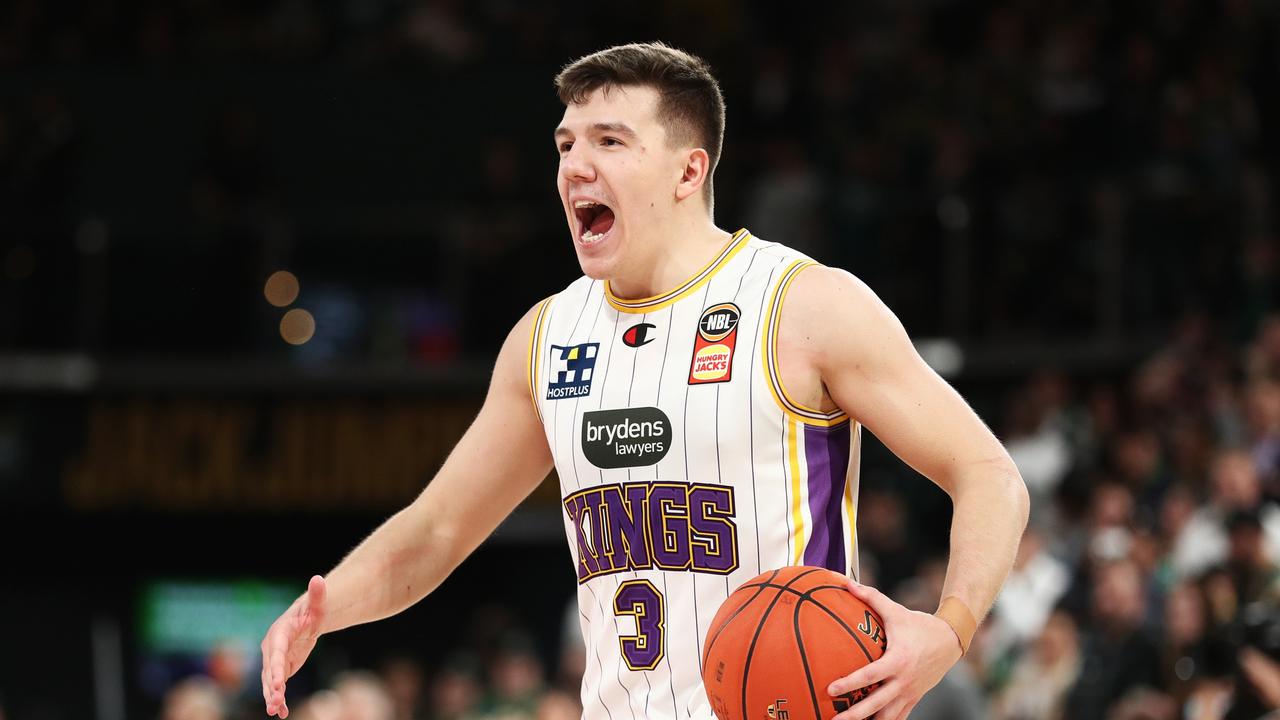 Dejan Vasiljevic had several fiery exchanges with JackJumpers fans in Game 2. Picture: Mike Owen/Getty
"There were people sliding into my DMs who were sending death threats," Vasiljevic said on SEN 1170 Afternoons.
"There were personal jibes and jabs after the game.
"That's the life of a professional athlete. We perform and we are able to just walk away from stuff like that.
"I'll just delete the message, laugh at it and go about my business.
"I probably took it a little too far with the taunting at the end.
"When fans are starting to talk crap to you and saying personal things to you, you have just got to tell them to be quiet and then enjoy the moment.
"When you take things a little too personal, then that kind of gets on my nerves."
Kings legend and co-ownerAndrew Bogut took to Twitter on Monday to call-out the vile and inappropriate behaviour towards Vasiljevic.
"Fans heckle, banter and abuse road team all game long and I have no issue with that," Bogut said.
"Player hits big shot and gives it back. "Poor sportsmanship" FOH. Btw Dejan handled the below so well. Grown adults making death threats on social media."
Smith is sick and tired of his players being branded the bad guys.
"This jazz that is coming out of Tasmania that our guys are badly behaved is out of line – they (the fans) need to grow the hell up," Smith fired.
"We've been cast as the villains in this because it is the story, and I get it and I've got no dramas with that.
"But their fans, the mob, need to acknowledge when there is great play and DJ did something incredible.
"Instead, they've got to twist that and turn us into the villains – I'm over it.
"We've played along nicely and it's not our fault the JackJumpers made it through to the grand final, and we will play what is in front of us and play how we normally play.
"The Tassie fans need to realise this is first grade now and pro sport and if you want to play on the big stage, it is vigorous and willing.
"Now to top it all off, they are making vile comments towards our players. Please."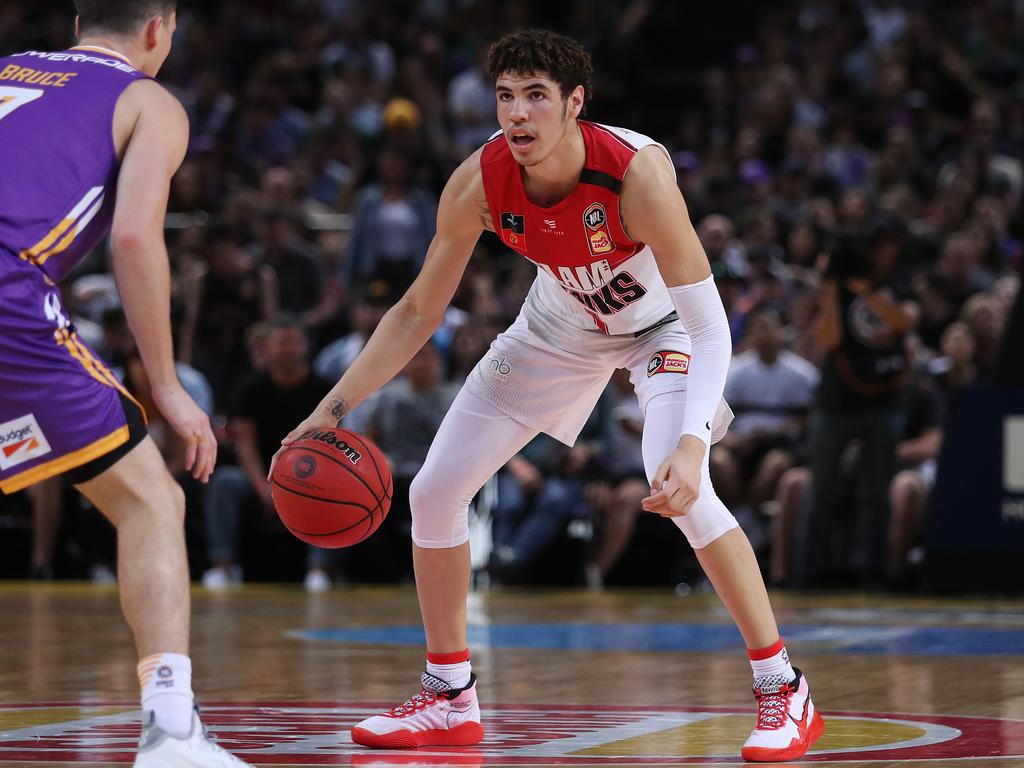 Illawarra Hawks LaMelo Ball during the Sydney Kings versus Hawks NBL game at Qudos Bank Arena. Picture: Brett Costello
The biggest NBL crowd since NBA star LaMelo Ball graced the Harbour City is set to greet the Sydney Kings on Wednesday as they aim to win the franchise's first championship in 17 years.
And just like Ball nails the big stage, the Kings are adamant the ghosts of the past won't derail their title dream.
Sydney is on track to record the biggest NBL finals crowd in history for game three of the Grand Final series at Qudos Bank Arena on Wednesday night.
The previous biggest finals crowd was 15,064 in 1996 when the Melbourne Tigers played local rivals the South East Melbourne Magic in Melbourne.
Wednesday's Game 3 attendance is on track to surpass the 13,000 fans who attended game one at Qudos Bank Arena, which the Kings won 95-78.
The Kings are planning to open every single section of Qudos, which means making those seats available for the first time since the famous "LaMelo game" between the Kings and the Hawks in 2019 when there was an NBL record crowd of 17,514.
Sydney legend Shane Heal remembers the pressure to win the franchise's first championship in 2003.
The Kings had been hailed the Violet Crumbles after getting to the finals and failing or letting leads slip, prompting some critics to label the club Australian sport's most underachieving team.
"We carried that pressure to win, so it was a relief when we finally won," Heal recalls.
"The good thing about this current group is that they don't carry this pressure that we haven't won a championship in 17 years.
"A lot of that pressure was also taken off when they struggled with injury at the start of the season.
"That motivated the players to prove all the doubters wrong, so they've been able to galvanise, grow and build momentum and belief."
Sydney's confidence is personified by players like Xavier Cooks and Dejan Vasiljevic, who aren't afraid to attack the big moment.
This was on display in Game 2 on Sunday when Cooks and Vasiljevic produced under pressure down the stretch.
Both stars will get another chance to showcase their skills and poise in front of a bumper crowd on Wednesday night.
Originally published as NBL finals: Sydney Kings chasing more success amid free agency frenzy