NBL grand final 2022: Sydney Kings v Tasmania JackJumpers player ratings
A big-man masterclass from Xavier Cooks and the bench spark of Ian Clark headlines Sydney's grand final game-one win over Tasmania. Matt Logue rates every combatant.
Watch Game 1 of the NBL Finals between the Sydney Kings and Tasmania JackJumpers on May 6 Live & Free with ESPN on Kayo Freebies. Sign up for Kayo Freebies now, no credit card required >
Matt Logue rates every player from the best-of-five series opener.
Who starred, who struggled and who needs to lift heading into game two in Tasmania on Sunday.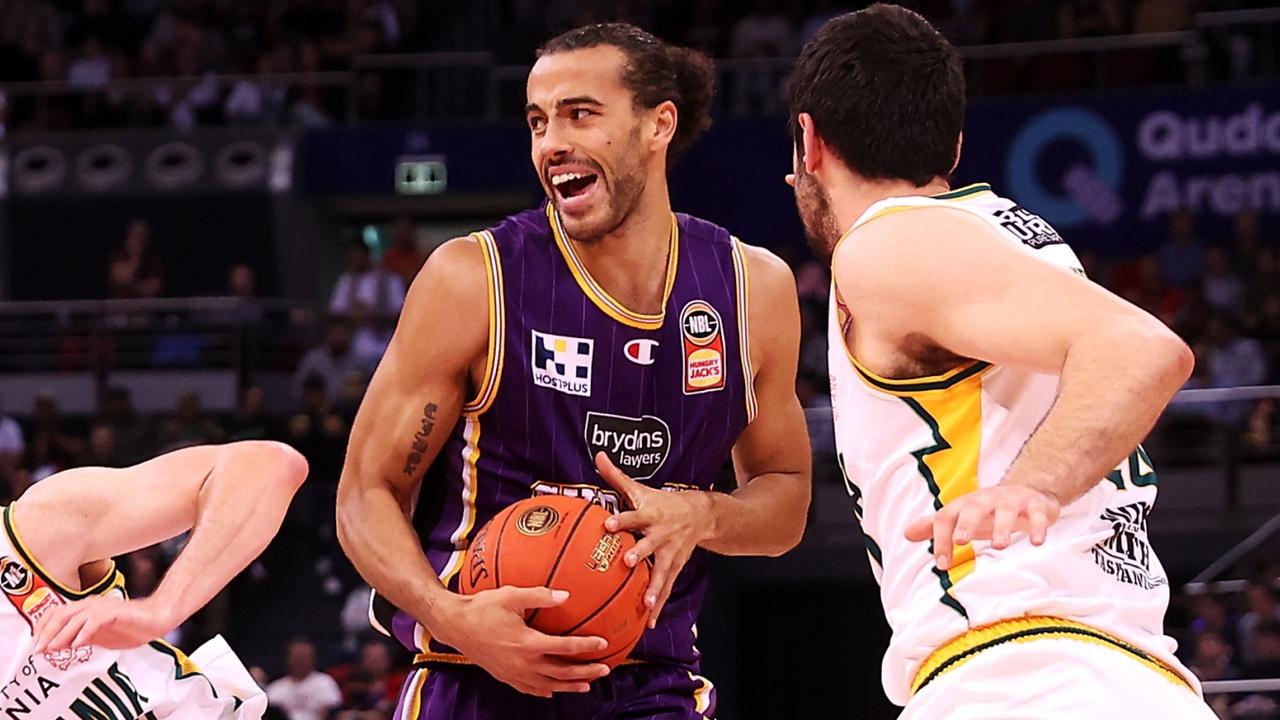 Xavier Cooks was brilliant for the Kings. Picture: Getty Images
Sydney Kings
STARTING FIVE
Jaylen Adams: 7
Tassie terrorised Adams defensively in the first half, forcing the former Milwaukee Buck to give up multiple turnovers.
In true champion fashion, though, the recently crowned MVP found his feet offensively with a game-high 18 points but left the game early in the fourth quarter with a hamstring injury.
Dejan Vasiljevic: 7
The man nicknamed 'DJ' looked comfortable in his first grand final appearance, especially on the offensive end as he exploded in the fourth quarter to finish with 14 points.
Vasiljevic also had plenty of work to do on the defensive end, with JackJumpers forward MiKyle McIntosh targeting him in a mismatch.
Wani Swaka Lo Buluk: 4
Looked impressive early on driving to the rim with high energy.
Lo Buluk struggled to maintain the intensity and the Kings will need more from him going forward in the series.
Xavier Cooks: 8
Cooks is the glue that holds Sydney together, and he displayed it in spades in the opening grand final game.
From a whopping 11 rebounds to seven assists and 14 points, the swingman did it all.
Jarell Martin: 6
Dominated the boards for the Kings with seven rebounds while he continues to be underrated on the offensive end with seven points.
Martin's influence on Sydney is significant and he'll be vital moving forward in the series.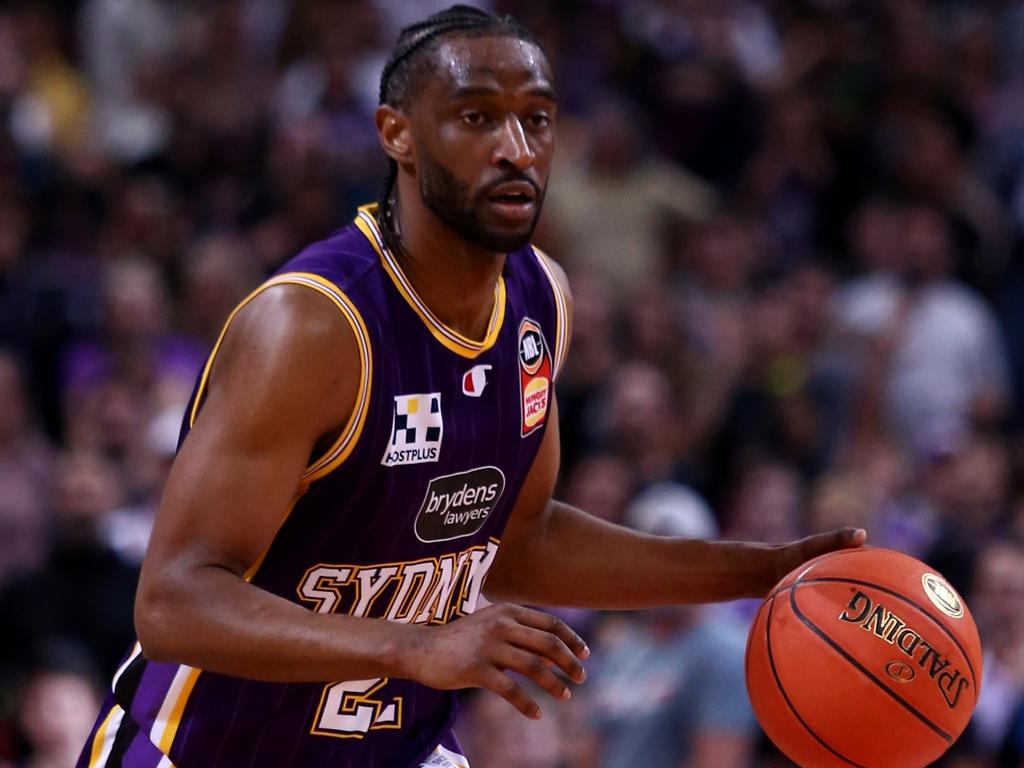 Ian Clark sparked the Kings' offence off the bench. Picture: Getty Images
BENCH
Ian Clark: 8
Clark changed the game.
The former NBA champion was huge off the bench for Sydney. Clark's energy lifts the Kings while his experience showed in the big moments.
The ex-Golden State Warrior had 14 points in 14 minutes late in the third quarter before finishing with 17 points.
Makur Maker: 6
An NBL Next Star has never won a championship and Maker is doing his best to change this trend.
The cousin of former NBA and Boomers star Thon Maker proved he belongs on the big stage with seven points and four rebounds.
Angus Glover: 5
Didn't see much game time, but delivered when he was on the court with his trademark effort and selfless play. A coach's dream.
Shaun Bruce: 4
Played 13 minutes in his milestone 250th NBL game, but he produced exactly what his coach asked. Expect to see more minutes from Bruce as the series unfolds.
Thomas Vodanovich: 3
Hit a big three pointer in the first half, but was rarely seen in the second half as he sat deep down Sydney's rotation.
KINGS' TOTAL: 58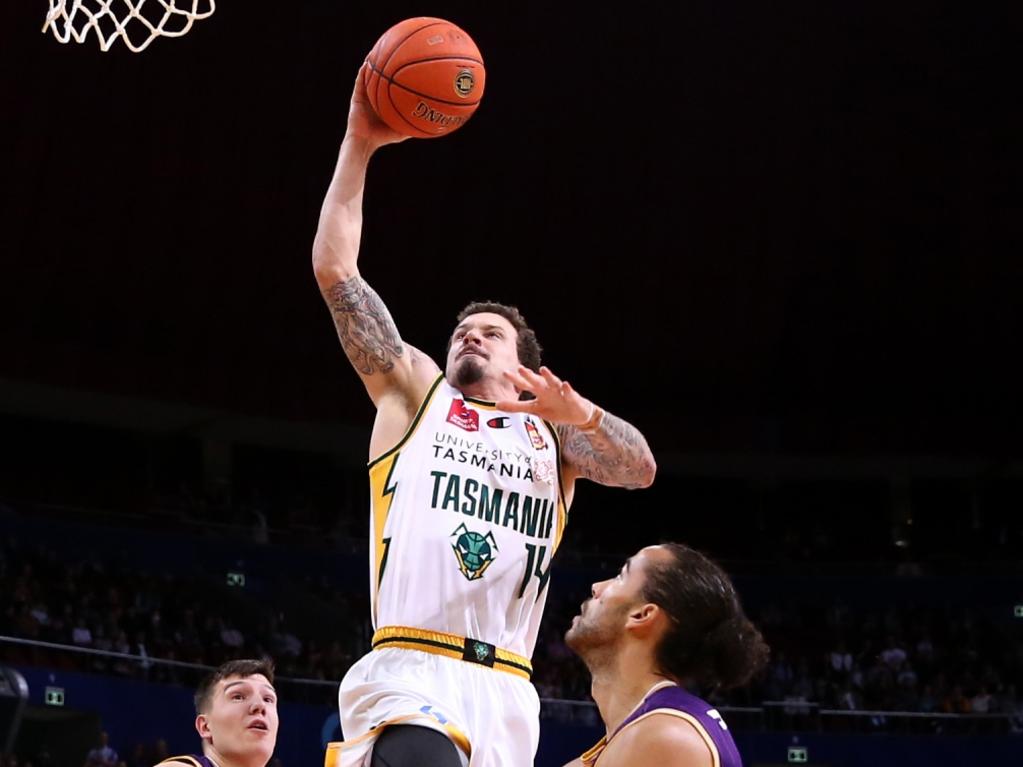 Import Josh Adams tried hard for the JackJumpers. Picture: Getty Images
Tasmania JackJumpers
STARTING FIVE
Matt Kenyon: 2
Handed the NBL's toughest job guarding Jaylen Adams and excelled early on.
Kenyon played 13 minutes, but he failed to contribute to the box score.
Josh Magette: 5
Looked dangerous in the first half attacking the Kings off the bounce to find open looks. Magette failed to maintain the rage in the second half and the JackJumpers will need him to fire up.
Jack McVeigh: 7
Lived up to his mantle as one of the NBL's most-improved players. McVeigh was in everything, dropping big baskets, especially from range. He finished with 14 points, including four threes.
Josh Adams: 6
Overcame a slow start to silence the Sydney crowd in the first half with impressive offence, but the JackJumpers needed more from their marquee man in the second half.
Fabijan Krslovic: 5
The Sydney boy turned JackJumper delivered again starting at centre in the absence of the injured Will Magnay.
Krslovic only had three points, but he added six rebounds and played tough.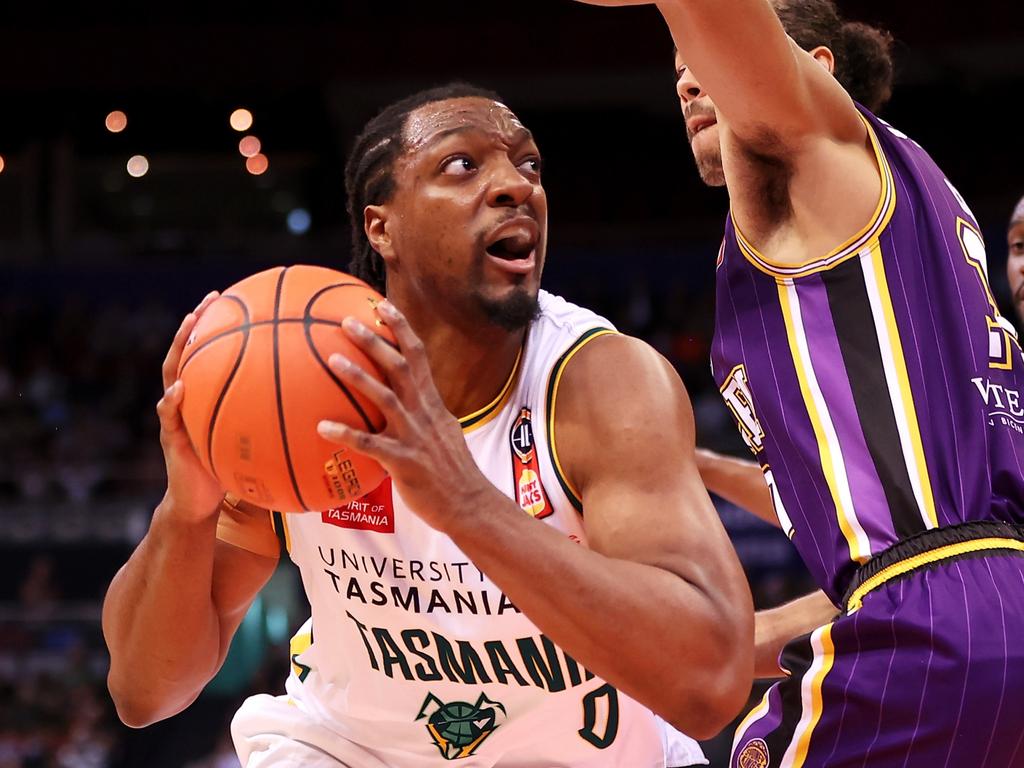 Forward MiKyle Mcintosh battled hard in a losing effort. Picture: Getty Images
BENCH
Mikyle Mcintosh: 6
A beast off the bench, Mcintosh provided Tasmania with vital physicality while he added 14 points.
He found rewards going at Makur Maker and Dejan Vasiljevic in the first half but couldn't maintain the momentum.
Jarred Bairstow: 5
Bairstow's impact doesn't always show up on the box score because his physicality is his biggest play.
He typified Tasmania's toughness by diving on multiple loose balls despite only scoring one point.
Sam McDaniel: 6
Provided seven crucial points off the bench and the JackJumpers will need more from him to steal Game 2 in Tasmania on Sunday.
Clint Steindl: 7
Steindl was massive off the bench for the JackJumpers, finishing with 13 points and two threes.
Tassie will be asking him to replicate this performance in Game 2.
Jarrad Weeks: 3
Limited impact and we need to see more.
JACKJUMPERS' TOTAL: 52
Originally published as NBL grand final 2022: Sydney Kings v Tasmania JackJumpers player ratings