Aussie boxer Mateo Tapia has 'drive like no one else' as he chases Mexican legend and greatness
Only a freak stroke of luck ensured Mateo Tapia lived to see his 17th birthday. Seven years on from the near-tragedy, the Aussie world title hopeful remembers the night which changed his life.
He's the best Australian boxer most have never heard of.
And if the car he was riding in seven years ago spun the other way, we would never have heard of Mateo Tapia.
The undefeated Mexican-born fighter hailing from Narrabeen is three wins away from being in the world title frame, for a belt held by none other than the greatest Mexican fighter today, Saul 'Canelo' Alvarez.
Watch Boxing Live & On-Demand on Kayo. Selected international fights, classic bouts and more. New to Kayo? Try 14-Days Free Now >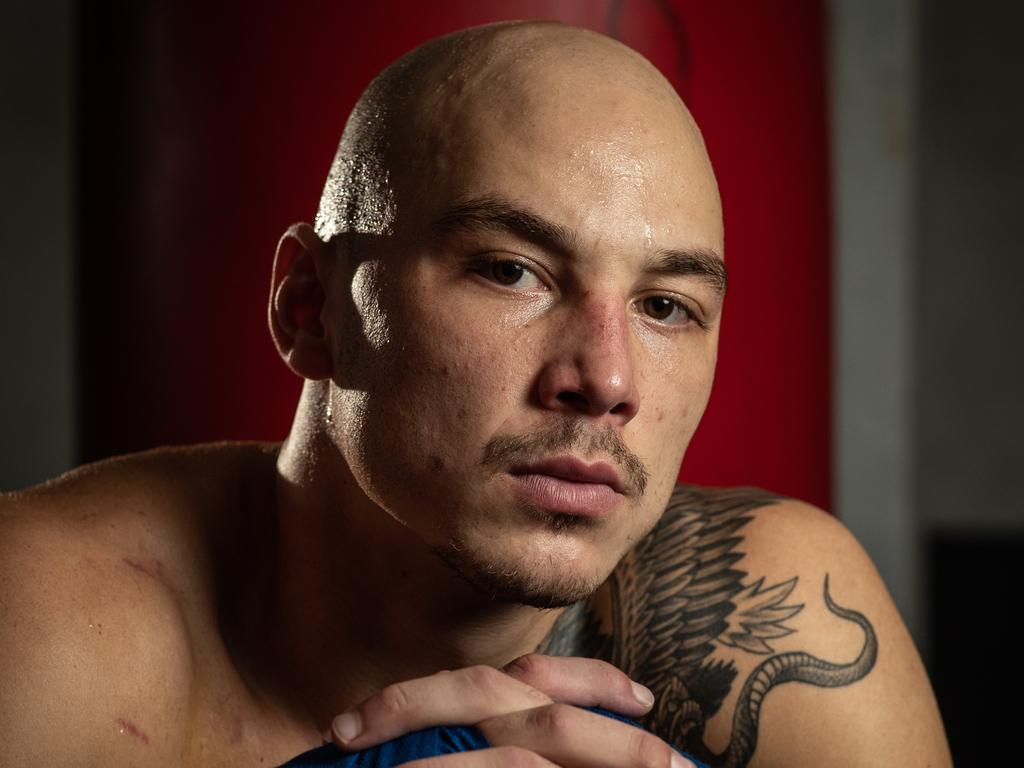 Mexican-born Mateo Tapia is eyeing a world title fight.
But 23-year-old Tapia, having nearly been killed in that speeding car, has learned not to rush.
"I was five years old when the police kicked down the door and took my dad to jail for four years," Tapia said.
"I don't want to go into it too much, but me and my mum's relationship isn't that well.
"So I always battling at home, mum was struggling not knowing where she was going to get the rent week to week. It's hard to live like that.
"I've gone through that bad stage when I was young, I started drinking at 14.
"When I was 16, we were coming back from a party, one of our mates picked us up. He was speeding and rolled the car three times, if we'd rolled the other way we would have gone off the cliff at Elanora Heights.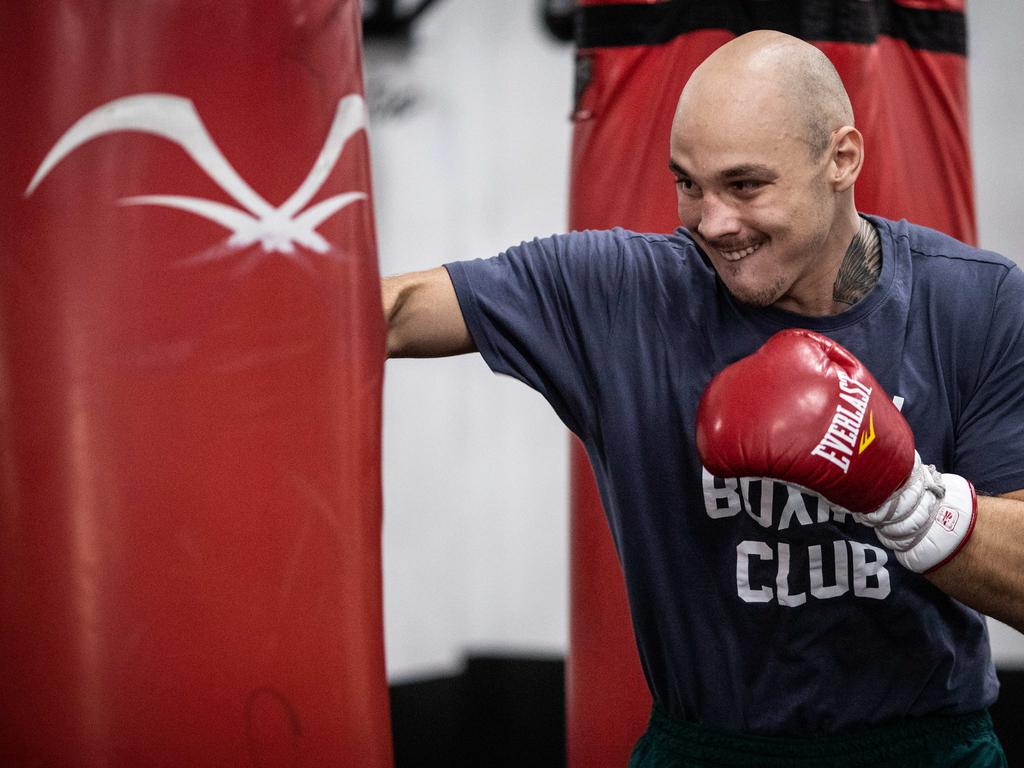 Tapia fights Argentina's Rolando Wenceslao Mansilla next weekend.
"I remember seeing the sky two or three times, then the music went quiet. If we went right, we would've been dead, but lucky the car rolled onto a driveway.
"I was straight back in the gym after that. From then on, I've been an angel."
And Tapia has played his ring opponents like a harp since turning professional at 18, building a record of 13-0 (8KO) in the super-middleweight division.
He fights Argentina's Rolando Wenceslao Mansilla (18-9-1, 8KO) on Saturday night at the Nissan Arena in Brisbane. Victory would likely propel him into the top 10 of the WBA. Two more wins after that would put him in line for Alzarez's WBA super-middleweight championship belt.
"I know I can be world champion," Tapia said.
"I want to prove to people I can be someone.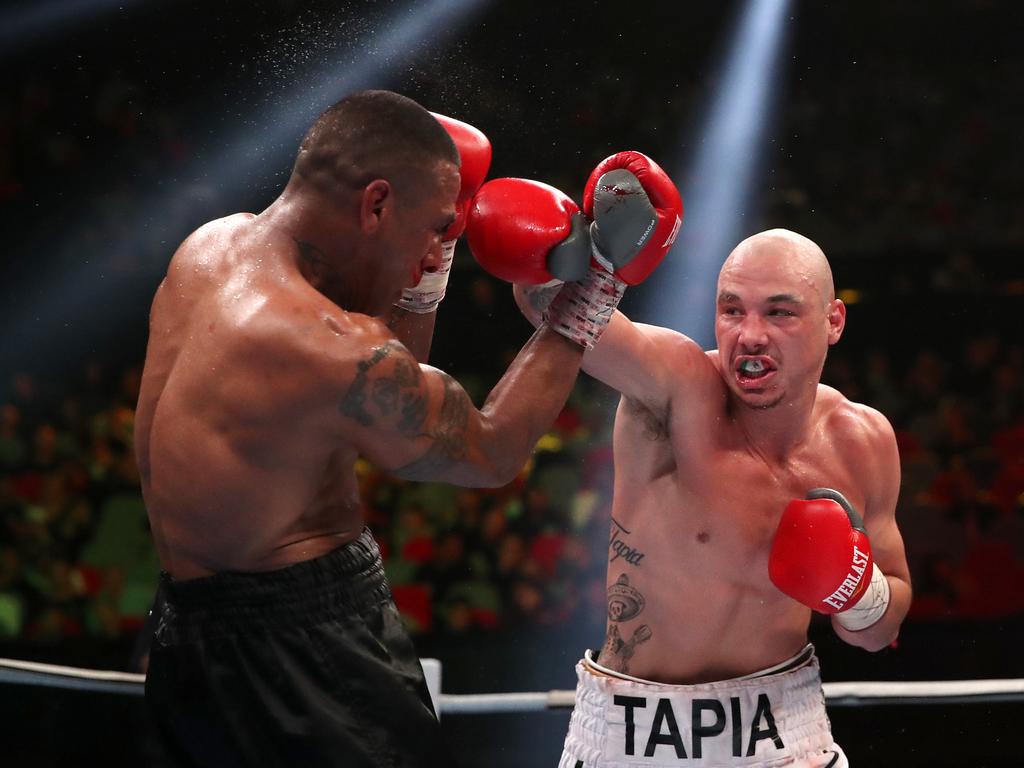 Tapia fought on the undercard of a Tim Tszyu bout in 2019.
"I always got told I was going to be no one, coming through high school, being the fat kid. I didn't have the best upbringing, I was a little smart-arse growing up, even the teacher said I'd never be anything.
"But they didn't know that I had a drive like no one else."
Most have never heard of Tapia because he is not aligned to Australia's major promoters.
Tapia had signed a management deal with MTK Global and a promotional deal with Dubai-based Probellum.
But just last week, MTK ceased operation after being linked to Ireland's most wanted man, alleged gang boss Daniel Kinahan.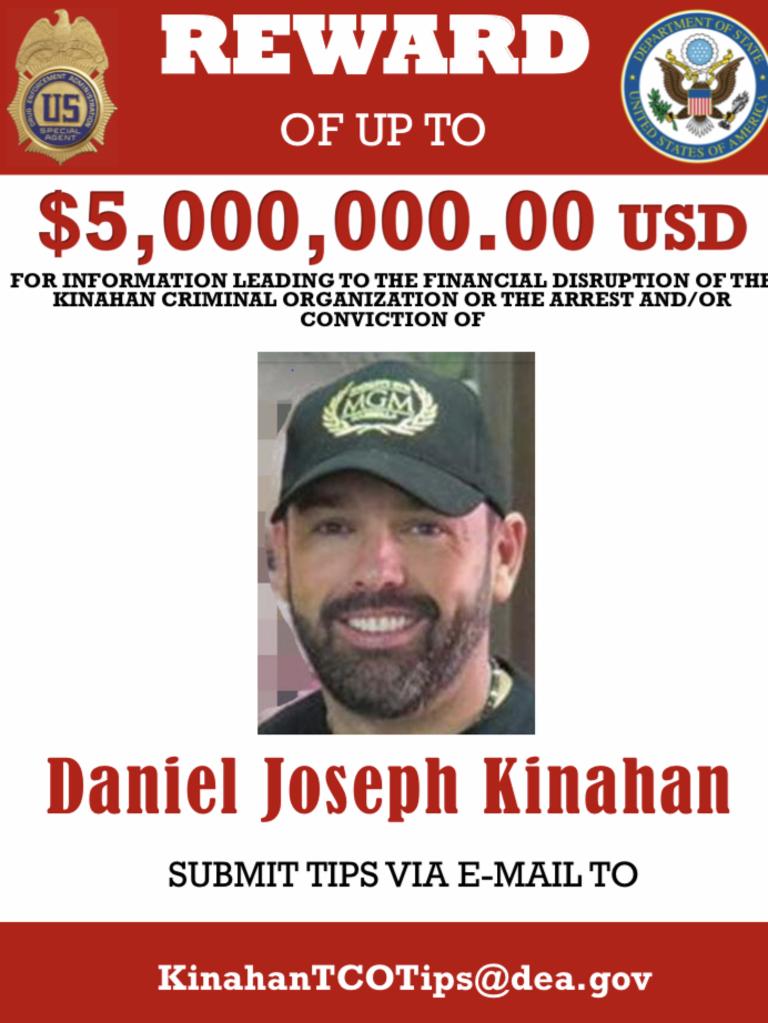 Daniel Kinahan is on the run from authorities.
After the US Treasury issued a $5 million reward for informational leading to the arrest of members of the "Kinahan Criminal Organisation", and the Dubai government froze Daniel Kinahan's assets, boxing promoters around the world vowed not to put MTK boxers on their shows.
This led to MTK's capitulation. Probellum is still operating, and Tapia – who has had no personal dealings with Kinahan – says he is close to arranging new management and is unperturbed by the overseas developments.
His sole focus remains becoming the next Australian fighter to make a global statement, and the fact he is rarely mentioned in his home country is of no major concern.
"I don't mind it, I feel like a lot of Australian fighters get a bit of limelight and they lose themselves in a way, they're put into the bright lights too early," Tapia said.
"You've got to grow into the role.
"I like doing my fights overseas, it's a test. You don't know where to be, you don't know anyone at the local gyms, you've got no one cheering for you."
Two of his past four fights have been in Dubai, and Tapia's future bouts are set to be mainly overseas.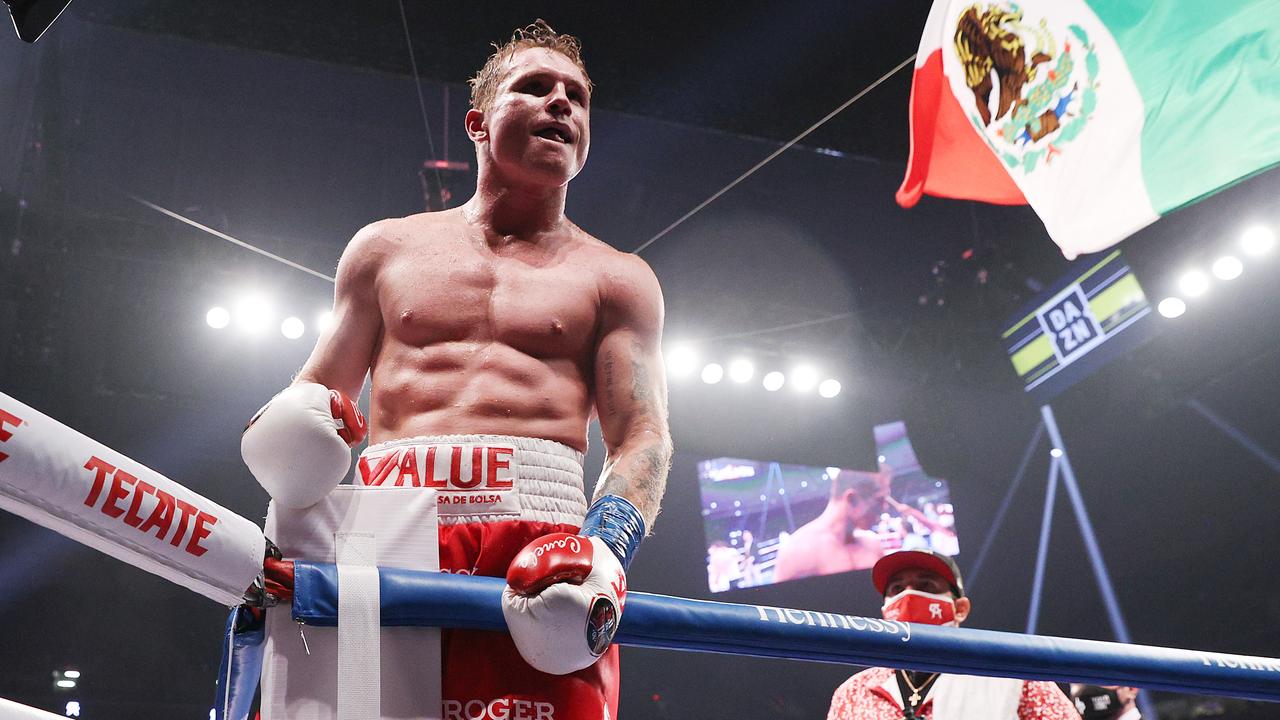 Tapia's dream bout would be against Mexican legend, Canelo Alvarez.
Tapia's trainer, Tony Del Vecchio, explained: "We're not here to be the champion of NSW, we're here to be champion of the world.
"He's only 23, and he has the world at his feet.
"To be honest, we've offered every super-middleweight in the country, from No. 1 to No. 30 a fight in the last couple of years, I know because I've made the offers, No Limit have made offers, Mateo's other advisers have made offers, and they've all said no.
"The reason behind the 'nos' is not financial. So we need to do it internationally.
"One of his heroes is Canelo Alvarez, who is the champion there, there's Edgar Berlanga, David Benavidez is there, Dmitry Bivol could still make it, it's a s--- hot division.
"And handbrake on. He's 23, in four years from now at 27, he gets to 26, 27 fights and still not being hunted by the sharks, we're the ones doing the hunting."
Originally published as Aussie boxer Mateo Tapia has 'drive like no one else' as he chases Mexican legend and greatness