Boxing 2022: Kambosos orders world title rematch, calls out Tim Tszyu
George Kambosos wants revenge against Devin Haney and the rematch will be in Australia. See which cities are in contention to host the grudge match.
George Kambosos has revealed he has activated his rematch clause for a second unification fight with Devin Haney as 'Ferocious' seeks revenge for his crushing world-title defeat at Marvel Stadium.
And Kambosos has hit back at claims Tim Tszyu is Australian boxing's ratings king following revelations the Kambosos-Haney blockbuster struggled to deliver a pay-per-view bonanza.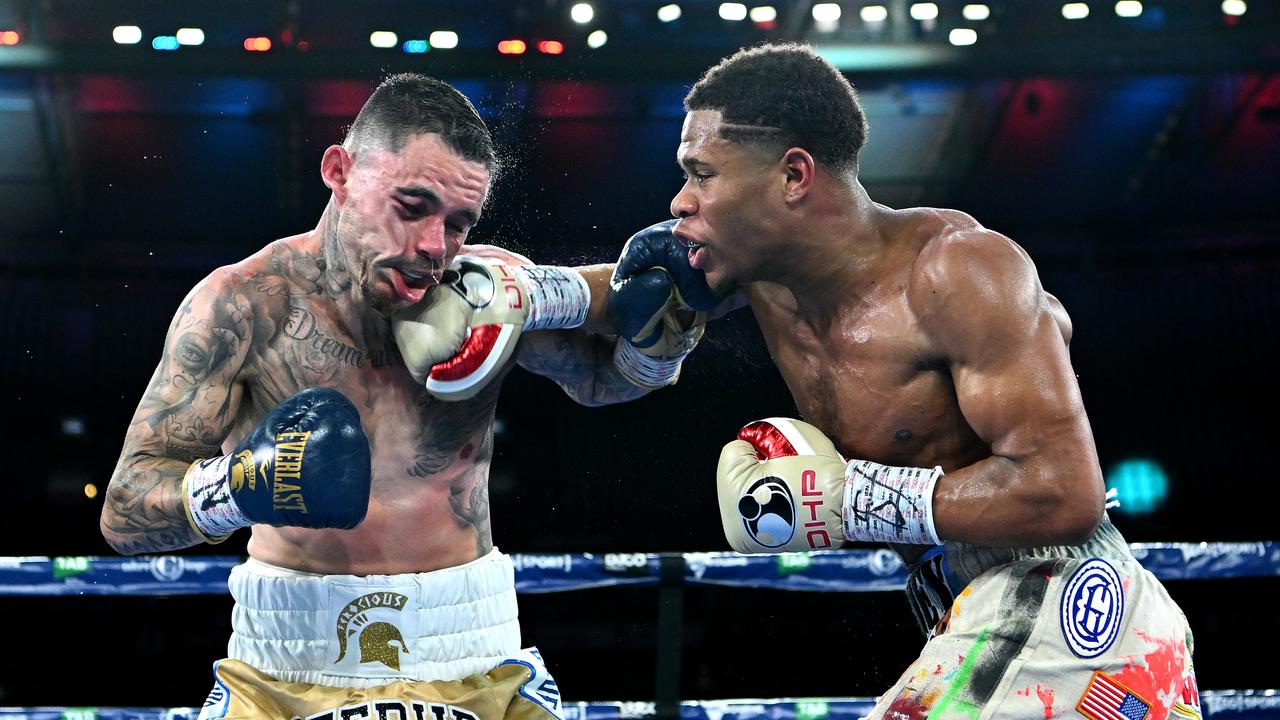 Devin Haney got the better of George Kambosos during the World Lightweight Championship bout at Marvel Stadium on June 5.
It has been almost a fortnight since Kambosos' maiden world-title defence ended in heartbreak. The Sydneysider was outclassed by Haney, suffering the first defeat of his 21-fight professional career and losing the IBF, WBA, WBO and WBC Franchise belts as the classy American made history by unifying the lightweight division.
Such was the comprehensive nature of Haney's win, there is a view Kambosos should not waste his time ordering a rematch with an opponent many believe he cannot beat.
But speaking exclusively to News Corp, Kambosos confirmed he has ordered Haney return Down Under for a unification title defence before Christmas this year.
"Yes, the rematch is happening, 100 per cent. I have activated the rematch clause," Kambosos said.
"We haven't finalised a venue. There's options for Melbourne, Sydney and Brisbane. It will be in Australia which is great.
"I know I can win a rematch. I will make some changes and this is my destiny to show how great I am and get those belts back.
"The Emperor is dead, but Ferocious is still alive and I will be back."
Just 48 hours ago, Haney (28-0, 15KO) told American media he is keen to fight Vasiliy Lomachenko or Gervonta Davis if the rematch with Kambosos failed to materialise.
Under the contractual terms of their two-fight deal, Haney must face Kambosos again unless he decides to vacate the belts and step up to the super lightweight division, a scenario that is possible but considered unlikely.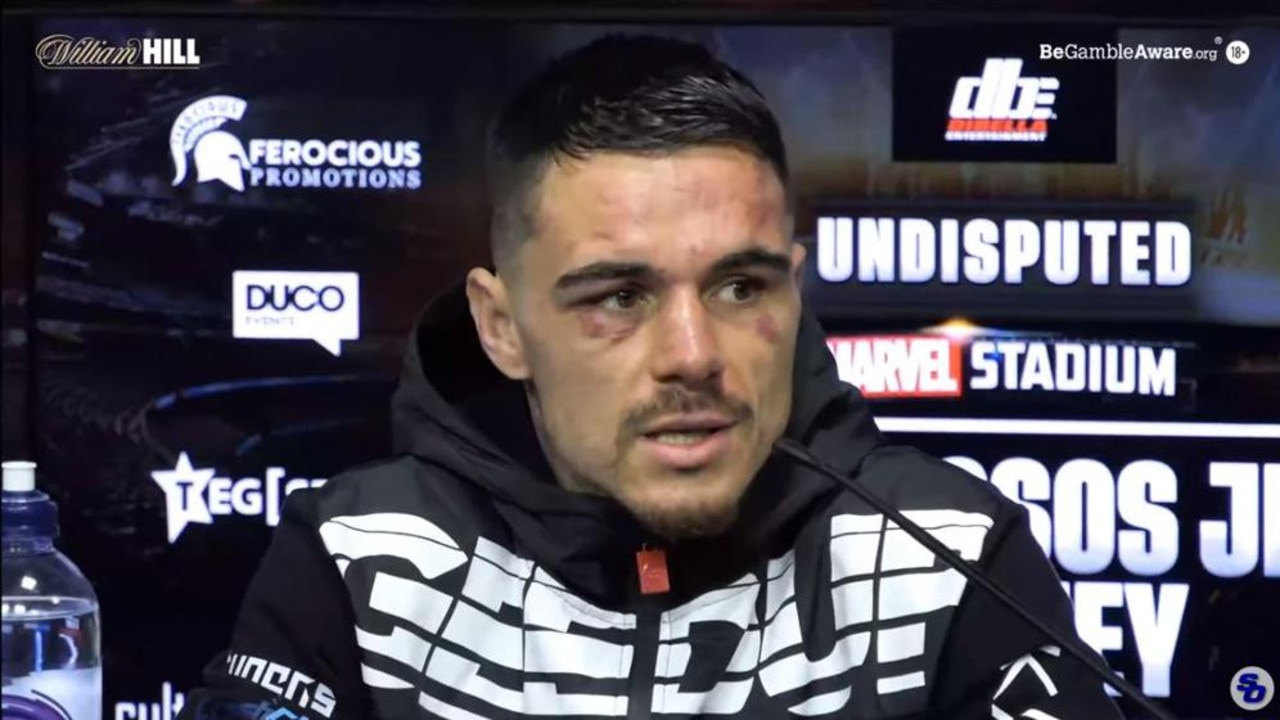 Kambosos wants a rematch.
Kambosos-Haney II will be a hard sell.
The American was so dominant that a return bout could struggle to attract half the 41,000 that attended Marvel Stadium on June 5.
There were suggestions Haney would ask Kambosos' promoter Lou DiBella to allow him to fight Lomachenko next, on the proviso the winner would face the Australian in another unification blockbuster.
But Kambosos says he will wait for no-one.
"No chance," he said.
"What kind of champion would I be if I just sat there and said it's OK, I will wait for a chance that may never come.
"It's not about money. It's about getting back to the level I know I can be at.
"I know I can beat Haney. My confidence hasn't been broken. On the day, Ferocious wasn't at his best. I was just off a touch, but no excuses. Devin was the better fighter, he did what he had to do with his jab, he is a smart operator but I have to be smarter at my game plan next time.
"I am blessed to get the shot again and not many Australian boxers can say they've had three world title fights in a row.
"I shocked Lopez to win the belts, I lost them to Haney but now I will be working on a game plan to get the belts back.
"I have the eye of the tiger again."
Kambosos then turned up the heat on Tszyu in another twist to the biggest feud in Australian boxing.
A News Corp report last week revealed the Kambosos-Haney bout attracted around 50,000 PPVs on Main Event, well down on Tszyu's peak audience of 100,000.
Kambosos once trained with the Tszyu camp but when he beat Lopez last November, he was shocked not to receive a message of congratulations from his countryman.
Figures showed 1.3 million American viewers watched the Kambosos-Haney fight on ESPN and Ferocious took aim at suggestions Tszyu is Australia's ratings top dog.
"I am still the biggest name in Australian boxing," Kambosos said.
"Tim can barely get crowds to his fights in Australia.
"The last time I checked, when did Tim Tszyu fight in front of 41,000 fans in a packed stadium? He can barely get 10,000 to his fights, it's small-time stuff, even against Jeff Horn (in August 2020), it was Horn's name that attracted the crowd (estimated 10,000 in Townsville) that it did.
"I'm happy for the critics to bag me and doubt me.
"I am very happy with my life. No-one can take away the fact I made it to the top, I conquered the world, and I will be looking to get those belts back from Haney in our rematch."
Originally published as Boxing 2022: Kambosos orders world title rematch, calls out Tim Tszyu