Heavyweight champ Joseph Parker 'disrupting' status quo for Samoa's future generations
Joseph Parker became New Zealand's first heavyweight boxing world champion, yet it was what he did two minutes after claiming the title that made him a true game-changer, writes BRENDAN BRADFORD.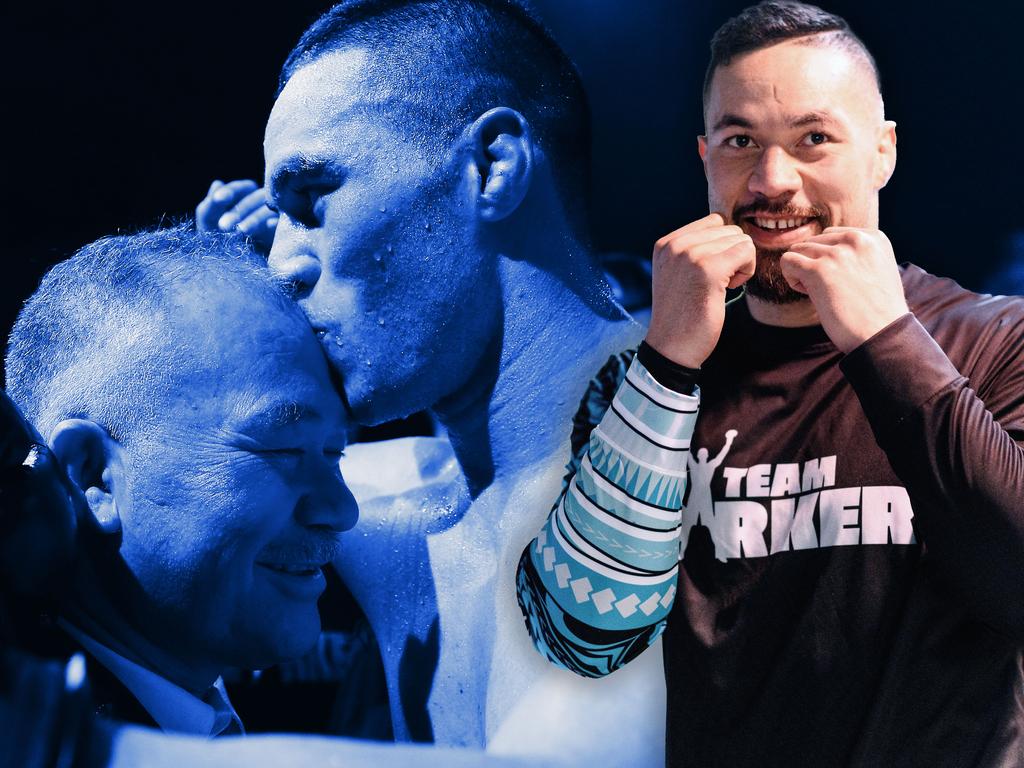 Joseph Parker makes a point of speaking Samoan in the ring after every fight. It's an important step that's inspiring the next generation.
Joseph Parker cradles his brand new WBO heavyweight world title belt in two hands and processes the magnitude of what he's just achieved.
It's December 2016, and two minutes earlier, the 24-year-old was confirmed as New Zealand and Samoa's first ever heavyweight boxing world champion after a 12-round unanimous decision win over Andy Ruiz.
Dozens of people – family, friends, officials, sponsors and other hangers-on – have swarmed the ring.
It's chaos.
Standing head and shoulders above them all, Parker is a picture of calm amid the madness.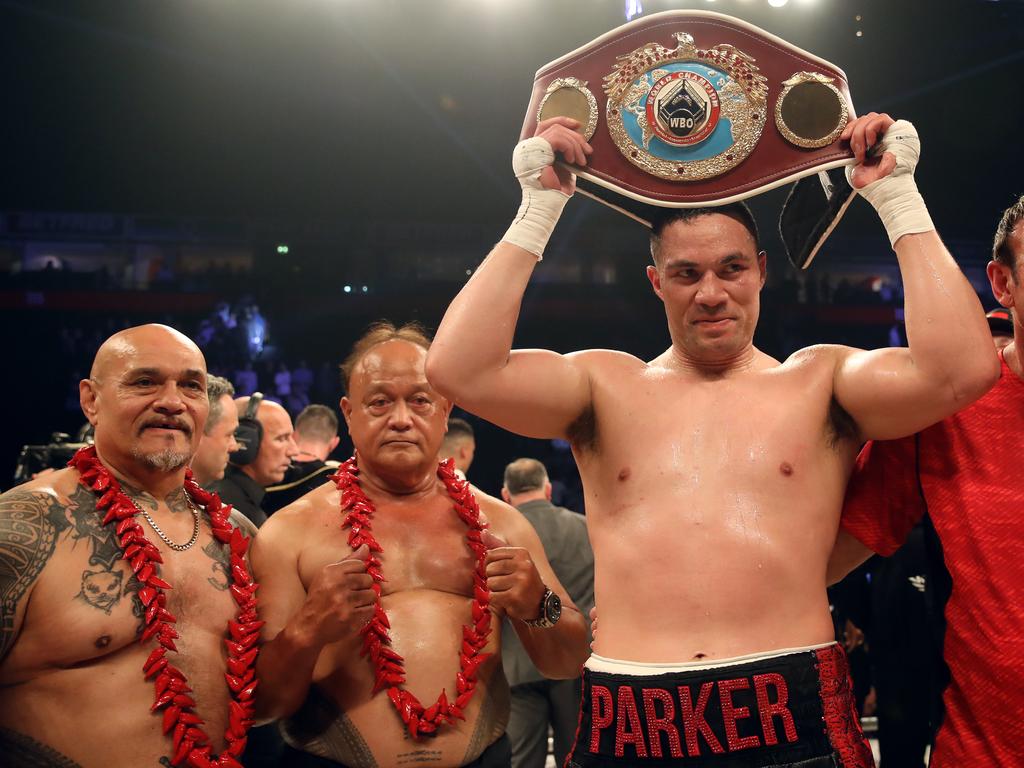 Joseph Parker with the WBO heavyweight belt he won in a unanimous decision over Andy Ruiz in 2016. Picture: Nick Potts/PA Images/Getty Images
Former rugby league stalwart turned broadcaster Monty Betham conducts the post-fight interview.
As Betham points the microphone towards the newly-crowned champion, with millions of people tuning in around the world, Parker creates another world first.
"Muamua lava fa'afetai tatou tama I le lagi," he says in Samoan. "Manuia ma fusuaga ma Ruiz.
"Fa'afetai ua maua nei malo."
Translated into English, Parker simply said: "I would first like to thank our father in Heaven. Was a great fight with Ruiz. Grateful to get the win."
It's not the first time he has spoken Samoan in the ring – he makes a point of doing it after every fight – but it's the first time he's spoken the language on such a grand stage. Indeed, very few people before him have spoken Samoan to such a wide audience after such a momentous achievement.
It might not seem like much, but it matters.
Growing up
Parker's Samoan culture was a big part of his childhood. His dad, Dempsey – named after heavyweight great Jack Dempsey – moved to South Auckland from Samoa when he was 27. Dempsey married Sala in New Zealand, and the couple had three kids: Elizabeth, the oldest, Joseph and John.
Both parents worked full-time, with Dempsey juggling two jobs to provide for the family. The Parker children had everything they ever needed, but never took for granted the sacrifices and hard work it took to get them.
Education and sport were important elements of life in the South Auckland household, but so were more practical things. Dempsey made sure to teach his children how to fix and maintain cars and how to rig a fishing line.
They couldn't make the family budget stretch to allow all the kids to take music lessons, so they improvised.
"My sister took up the piano and she was really good at it, so she taught me how to play a few songs here and there," Parker says. "I learned guitar and taught her and my brother the basics. My brother learned the drums and showed us how to play.
"It was nice to be able to teach each other and it got us a lot closer as siblings and as a family."
Father and son. Joseph celebrates with Dempsey after beating Sherman Williams in 2014. Picture: Hannah Peters/Getty Images
It was a loving household, and Dempsey and Sala ensured their kids remained as connected as possible to their Samoan heritage.
While they learned English at school, Elizabeth, Joe and John had to speak Samoan at home.
"They didn't want us to lose that culture just because we were here in New Zealand," Parker says.
"At home, we had to do our best to communicate in Samoan so we could continue learning and knowing the culture."
Yearly trips back to the islands were also formative.
"It was so we could keep in touch with our family there and see what the culture is really like," Parker continues.
"We saw how they live, what they eat and what they do. You can see the difference in what we had and what they didn't have. It made us appreciate things more."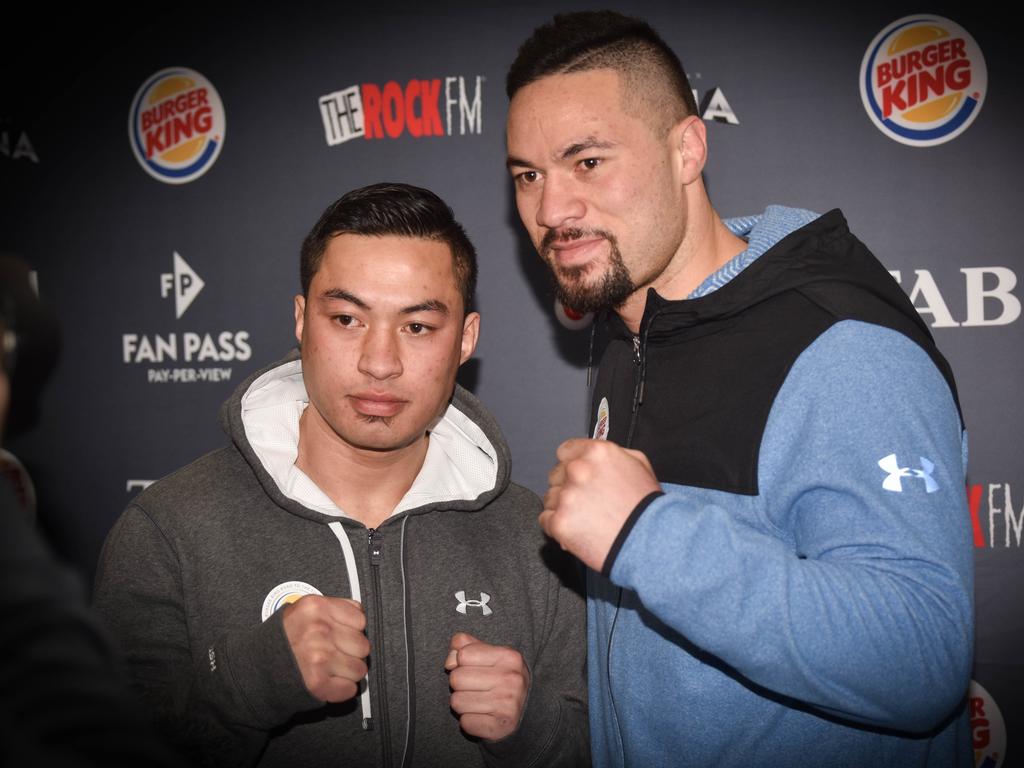 John and Joseph Parker. The younger brother has had seven professional fights and is a crucial element of Joseph's training camps. Picture: Shirley Kwok/Pacific Press/LightRocket/Getty Images
The sense of self and belonging Dempsey and Sala worked so diligently to instil in Parker gave their oldest son the confidence to forge a career in one of the most unforgiving sports in the world.
That grounding was particularly important during the early stages of his career, when the wider New Zealand public was still getting to know him.
"A lot of people see that I'm a white Polynesian – a lot of people don't know that I'm from Samoa," he says. "So, at the beginning of my career, I spoke Samoan just because I wanted to let people know that I am proud of my Samoan culture.
"So, what I say is I just want to give thanks to the Lord for the fight and for protecting both of us. Then I speak in English and finish off the interview."
No matter how much money he earns, or how famous he becomes, Parker's upbringing keeps him grounded.
There's no trash-talk with Parker, never has been, and those closest to him say he's still the humble kid whose main aim in boxing was to buy his parents a house to grow old in.
"It's important to understand yourself as a person," he says. "I know myself and how I want to be.
"I can go around the world to Vegas and New York, and have fights here and there, but because I had that strong foundation in terms of my parents teaching me about culture when I was growing up, it helps me maintain and be the same person."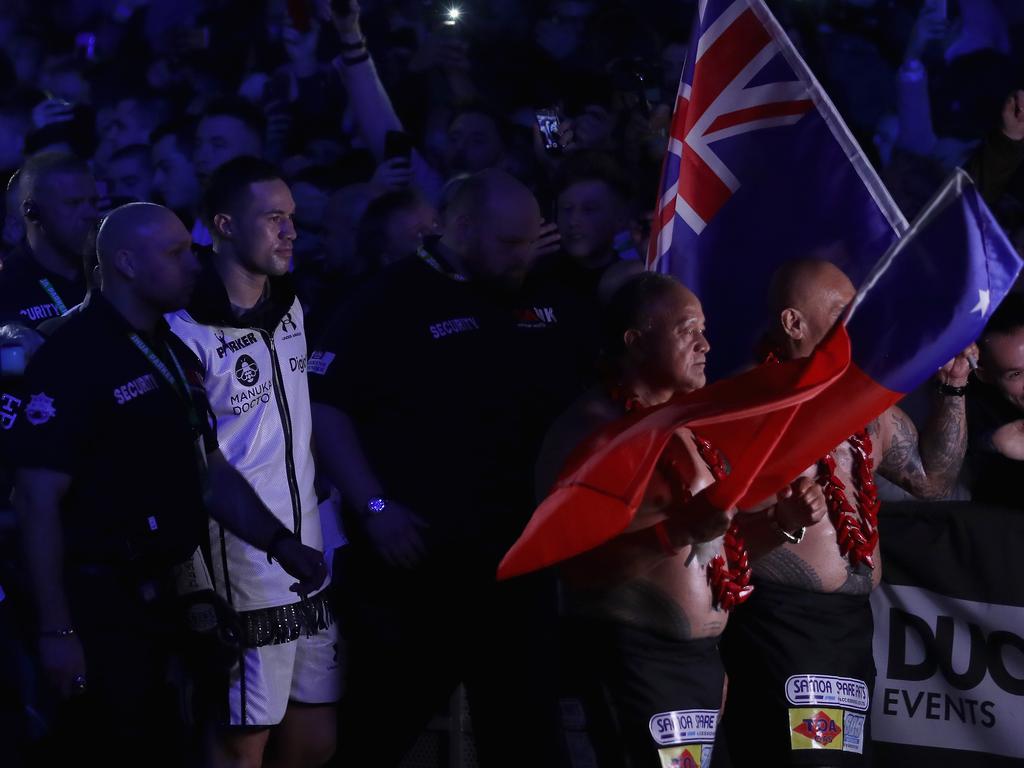 Fighting under two flags: Parker walks to the ring with the New Zealand and Samoan flags ahead of his 2018 heavyweight blockbuster against Anthony Joshua. Picture: Richard Heathcote/Getty Images
Leave your culture at the door
Not every second-generation Polynesian kid growing up in New Zealand or Australia has had that experience.
The Parkers may well be the exception to the rule.
Monty Betham, the man who interviewed Parker that historic night in Auckland five years ago, had a different experience.
Betham represented New Zealand and Samoa at Test match level and was considered one of the toughest forwards to step foot on a rugby league field in the early-2000s. Despite pulling on the Samoan jersey four times, he never felt as comfortable in his own relationship with his culture as Parker did.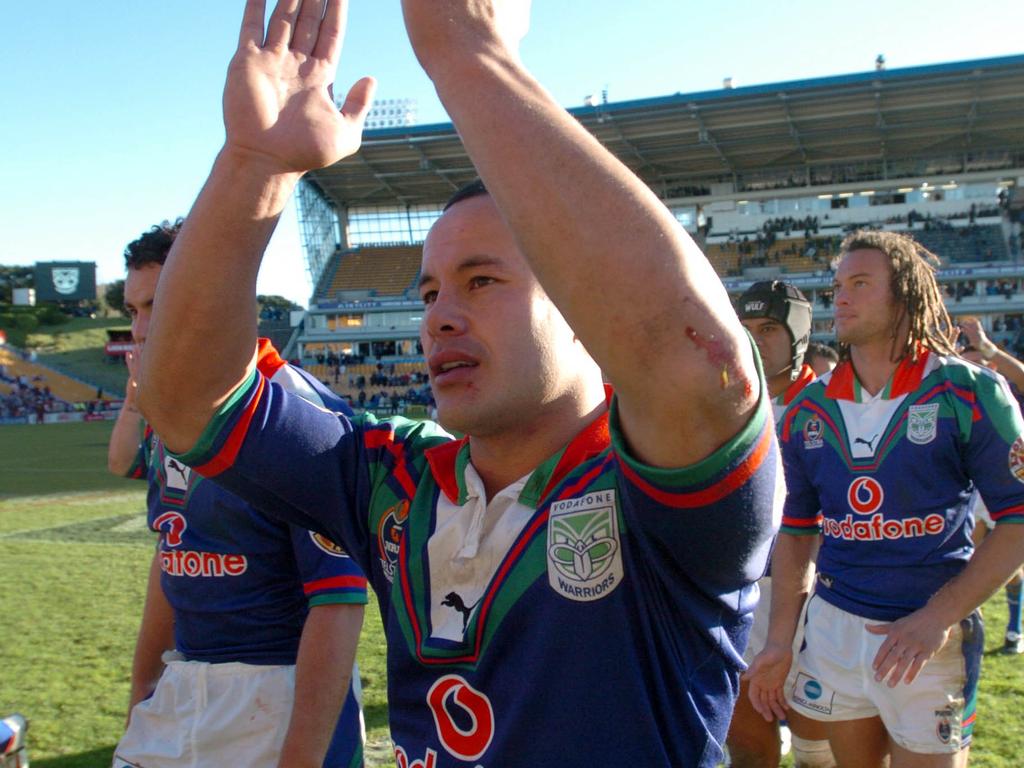 Former Warriors captain Monty Betham represented Samoa and New Zealand at Test level. Picture: Phil Walter/Getty Images
In early 2007, Betham and his dad – a former professional boxer who fought Tony Mundine and Josh Addo-Carr's grandfather Wally Carr in the late-70s – were bestowed with Matai chief titles by Samoan Head of State Malietoa Tanumafili II.
Signifying the deep respect the Bethams command in Samoa, it was a huge honour and one Monty Junior is proud of. But for years, he kept it a closely-guarded secret because of his insecurities about not being able to speak the language.
"I didn't carry that title for a long time because I didn't feel right, because I couldn't speak Samoan," Betham says. "Even though my parents were Samoan, I couldn't speak the language."
It wasn't until this year that the former Warriors forward felt at peace enough in his own skin to fully embrace the title.
"It's taken me a long time to feel comfortable with the title La'auli," the 43-year-old wrote on social media during Samoan language week in May. "Now I need to earn the right inside myself to feel complete as a proud Samoan-talking man."
Betham's experience isn't an uncommon one. Generations of young Pacific Islander kids growing up in New Zealand and Australia have been discouraged from fully representing and expressing their culture in their new countries.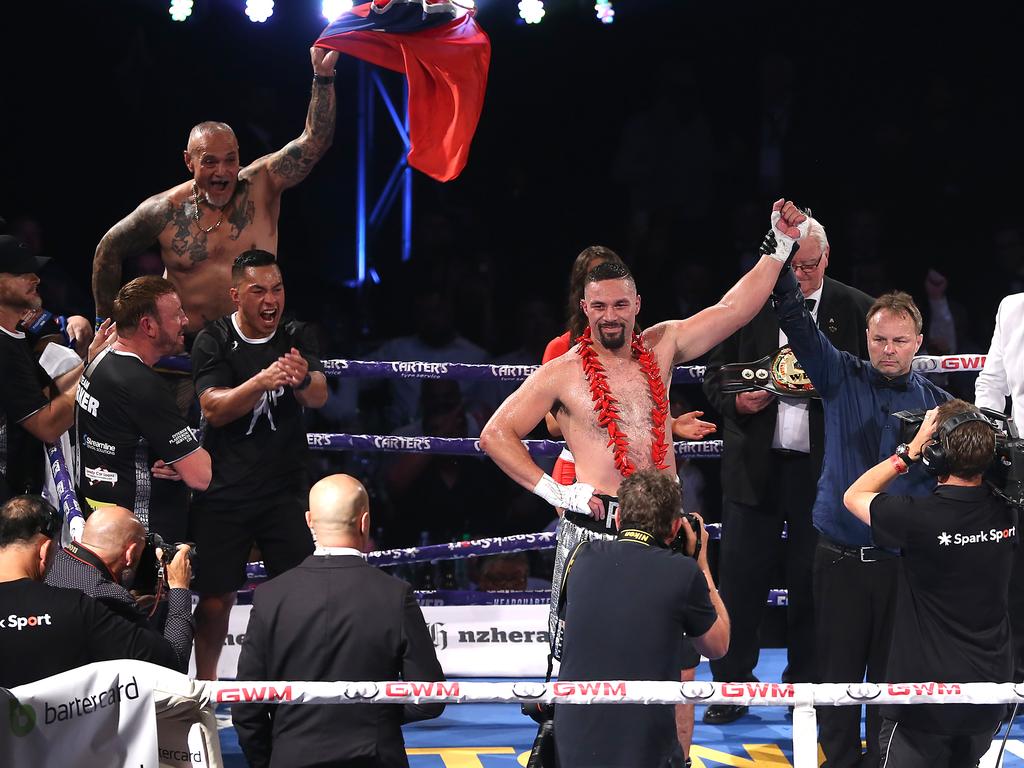 Parker celebrates his win over Tongan-Kiwi heavyweight Junior Fa in February. Picture: Greg Bowker/Getty Images
Dion Enari is an Auckland-based academic and lecturer whose PhD thesis focuses on the Samoan diaspora.
Part of his research explores the Samoan culture in New Zealand and Australia, and how certain policies of the past are still being felt today.
"A lot of us Samoans are taught that you leave your culture at the door," he says. "We're taught that our culture has no place outside of your Samoan church and no place outside of multicultural week.
"A lot of Samoan and Pacific Island athletes were conditioned and trained that in order to be successful, you have to conform."
Similar forces likely contributed to Betham's feeling of disconnection with the Samoan language, but – especially over the past decade – things are changing.
Shakers and disruptors
Parker's willingness to confidently represent Samoa by speaking the language after every fight is creating a change in attitude, says Enari.
And it's more than just a symbolic gesture. It speaks to deep cultural and spiritual roots that are so central to life throughout the Pacific.
"Having someone like Joseph Parker speaking the Samoan language gives other Samoans permission to be Samoan wherever they are," Enari says. "It allows us to bring our whole selves into the sporting space.
"It allows us to bring our ancestors, our spirituality and our gods into the sporting realm.
"You don't only have us fully, but you also have the mana and the power of our ancestors guiding us.
"The Samoan language itself is so poetic, and rich in metaphor. When Samoan people speak, it really is a direct expression of what's in the heart."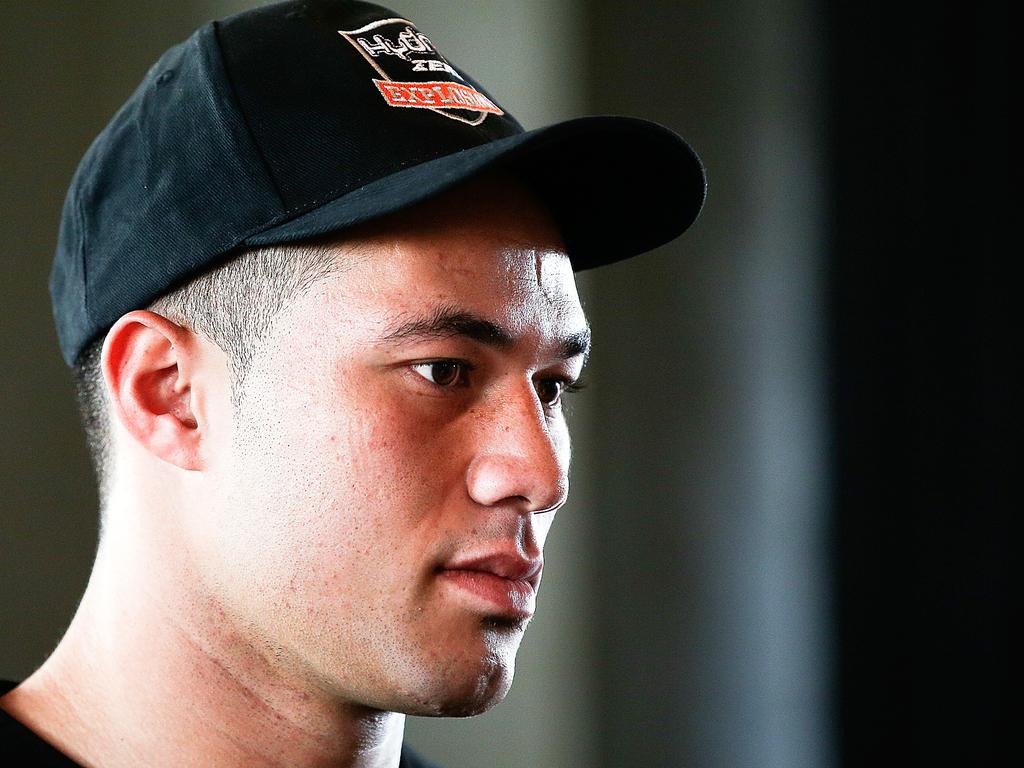 "Having someone like Joseph Parker speaking the Samoan language gives other Samoans permission to be Samoan wherever they are." Picture: Hannah Peters/Getty Images
Parker isn't the first athlete to speak Samoan on the big stage, and with more famous All Blacks now speaking Samoan and Te Reo Maori, the heavyweight fighter may no longer be the most prominent.
But there's no denying the crucial role he has played.
"He absolutely shakes and disrupts the narrative," Enari says. "It's crucial for the next generation coming up to see. The next generation knows that they can be sports people and they can be Samoan, they don't have to leave one at the door to be the other.
"In fact, being Samoan helps strengthen your practice. Our cultures are a carrier, not a barrier to our success in whatever we do."
Giving back
Parker plays down his role as a ground-breaking Samoan athlete. He points to a number of boxers, rugby league and rugby union players who paved the way before him, but remains immensely proud of continuing the tradition.
In fact, he sees it as his responsibility to do so.
"The first person I remember (speaking Samoan) was David Tua, and the other person I remember is Maselino Masoe, another Samoan fighter from New Zealand," he says. "So, I feel like I've helped carry it on and made it a bit more shown.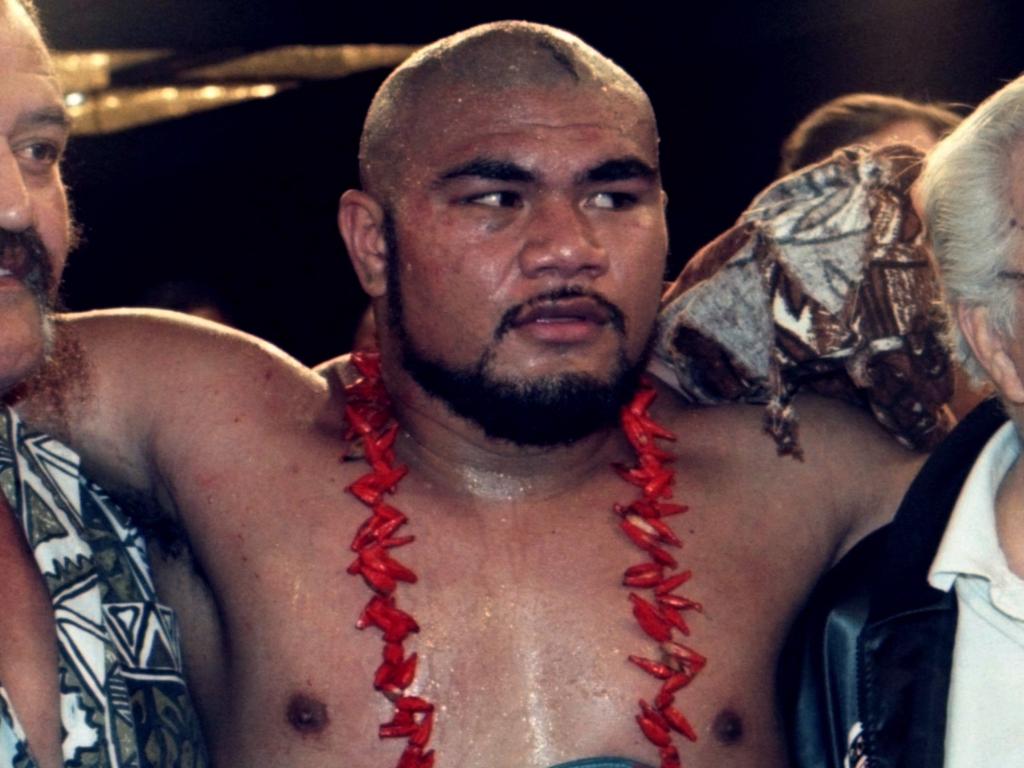 Parker looked up to the legendary David Tua. Picture: The Ring Magazine/Getty Images
"I feel like I'm showing that speaking our language after a fight or after an event is important, and I think it's helped a lot of people out there.
"I just know that if I can give back, I'll be happy. There are others who have given back and led the way before me, so I have to give back when I can.
"I just find that it's a great representation of who we are as a people and I find it so powerful."
*****
Subscribe now for full access to CODE on website and app: Download on the App Store or Google Play.
And don't forget to check out CODE's weekly podcast with Adam Peacock and Georgie Parker: CODE Words