Justis Huni rocked by a drive-by shooting at his Brisbane home
Brisbane boxer Justis Huni has described the horrifying moment he was woken by the gunshots as at least five bullets were fired into his home in an alleged drive-by shooting as his children slept, with his father claiming he could be the victim of a hate campaign.
Justis Huni's father fears his son could be the victim of a hate campaign after the Australian heavyweight boxing star was rocked by a drive-by shooting that saw five bullets sprayed into their Brisbane home.
As revealed by News Corp, Queensland police were called to the scene of the Huni family home in the Logan region after the boxing sensation was woken by the sound of gunshots at 4am on Thursday morning.
In a statement, Queensland Police said they were contacted about 4am after reports of loud noises and a vehicle driving off from the home.
At about 6.55am, police were again called back to the street to attend Mr Huni's home, which had been shot at at least five times.
Huni's street in Sunnybank Hills has been declared a crime scene with police ordering the family not to touch the bullets.
There were 10 people in the Huni home at the time of the shooting, including a six-month-old baby and eight-year-old child, but no-one has been injured.
Brisbane boxer Justis Huni outside his home the morning after. (Image/Josh Woning)
Exclusive images obtained by News Corp show several windows that were penetrated by bullets.
Huni is due to train this morning in the lead-up to the biggest fight of his career against Joe Goodall at Brisbane's Nissan Arena this Wednesday night.
Huni's father Rocki recalled his terror and believes the shooting was a deliberate attack on the family, possibly motivated by someone who wants to bring down Australia's best heavyweight boxer.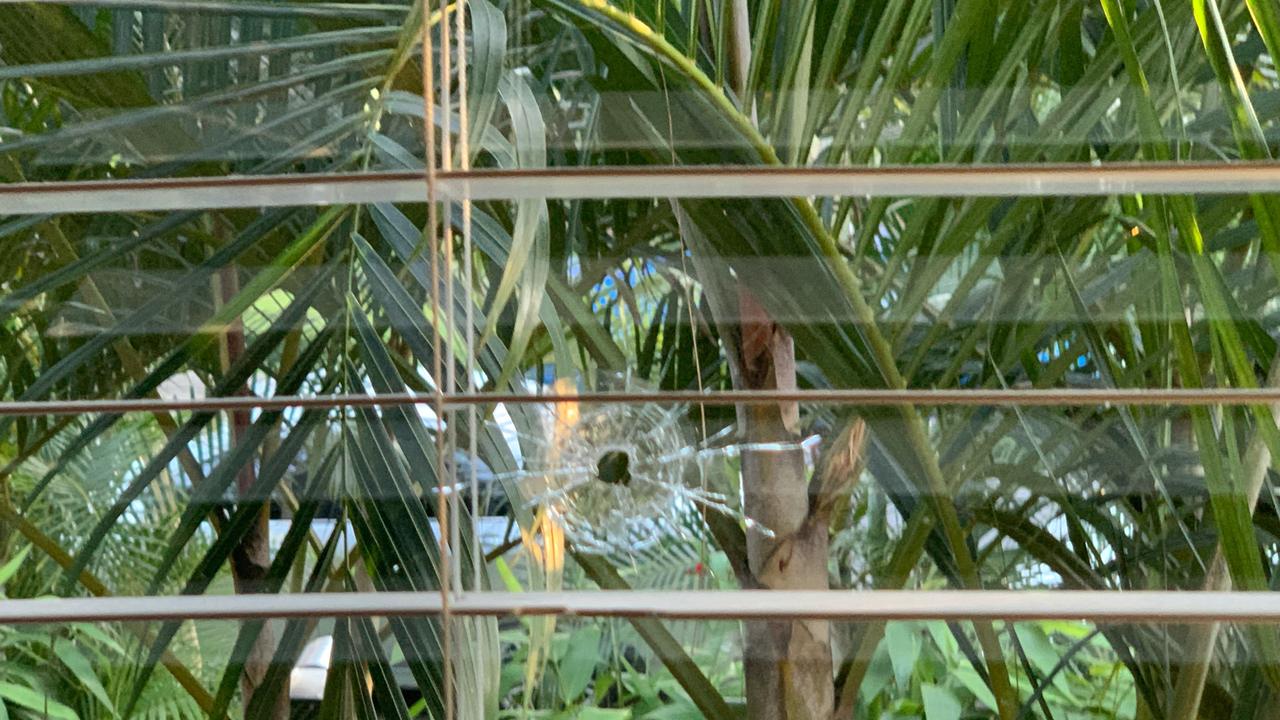 The bullet hole after going through the window.
"We are still in shock," Rocki said.
"There could be someone out there that doesn't want to see Justis succeed, so I am really worried about that.
"We heard the shots. I looked at the clock and it was 3.58am.
"My daughter screamed and jumped out of bed. We heard car tyres screeching and I looked at the windows. We have five bullet holes and it must have been a powerful gun because the bullets went through the lounge room and into the kitchen wall.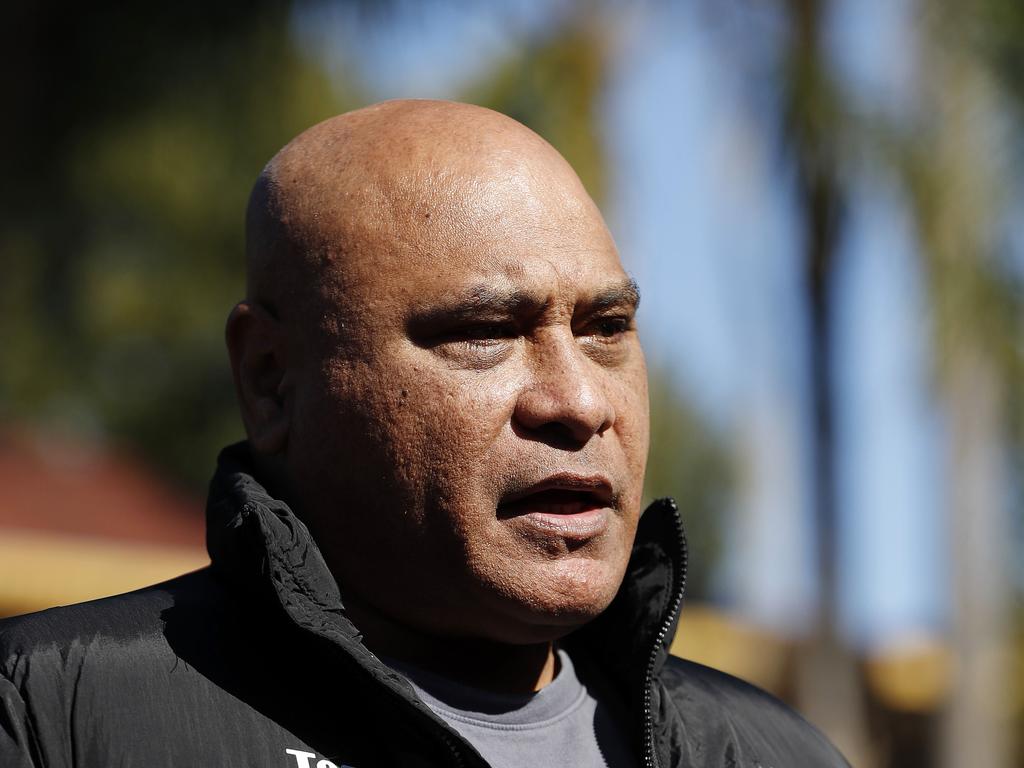 Rocki Huni speaks to the media. (Image/Josh Woning)
"It was like a firecracker going off. Bang, bang, bang, bang, bang. It sounded like a semiautomatic (gun).
"It was a pretty scary event.
"The scary thing is one of the bullets was where my wife sits to feed our grandchild.
"If it happened half-an-hour later, it probably would have got my wife because that's where she sits to feed our grandchild.
"No-one was injured thankfully but we are all pretty shaken."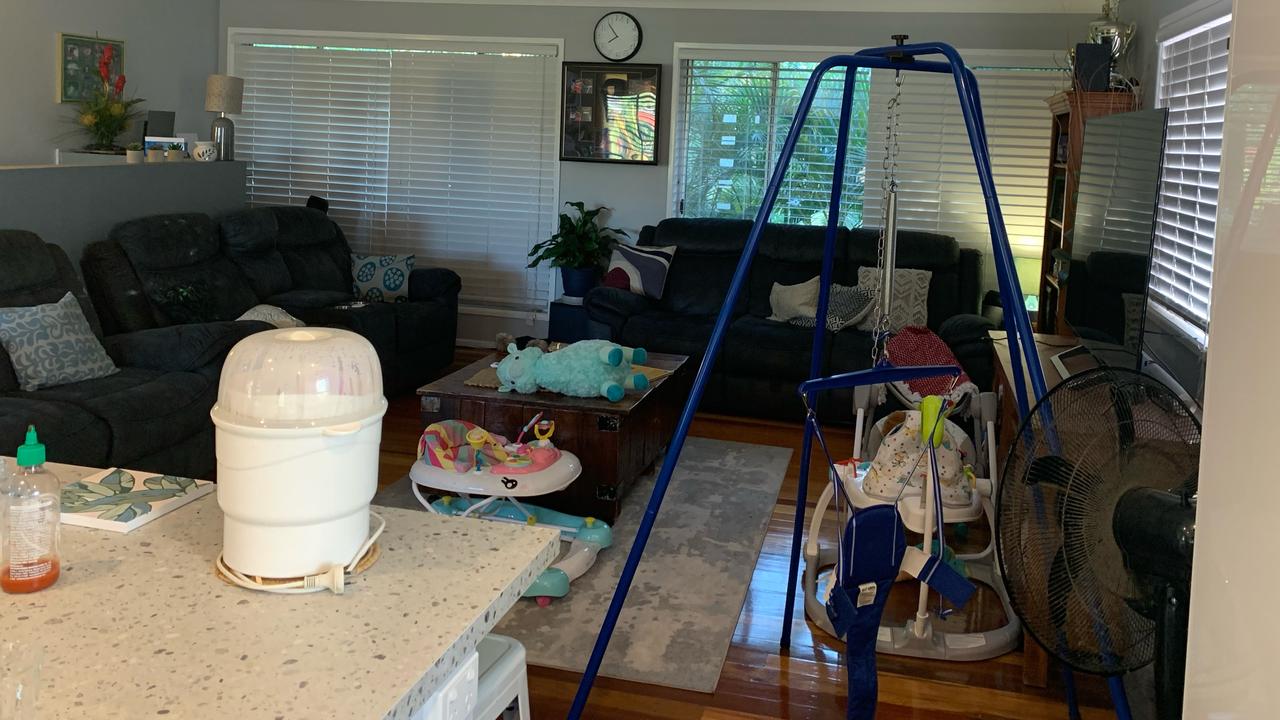 Inside the house.
The investigation is ongoing and police have urged anyone who witnessed the incident or suspicious activity in the area – or may have relevant footage – to come forward.
Rocki said the unprovoked attack has left he and his family bemused.
"I can't think of any motive," he said.
"We were going through, 'Have we done anything to cause this' and we can't think of anything. It's totally out of the blue.
"We have definitely been targeted but I have no idea why. We have lived here almost 20 years, it's a quiet area and we have never had an incident like this.
"It's not an ideal build up. Justis fights next Wednesday night and we have a few sparring sessions left before we go into fight mode so I am trying to keep things as normal as possible for Justis.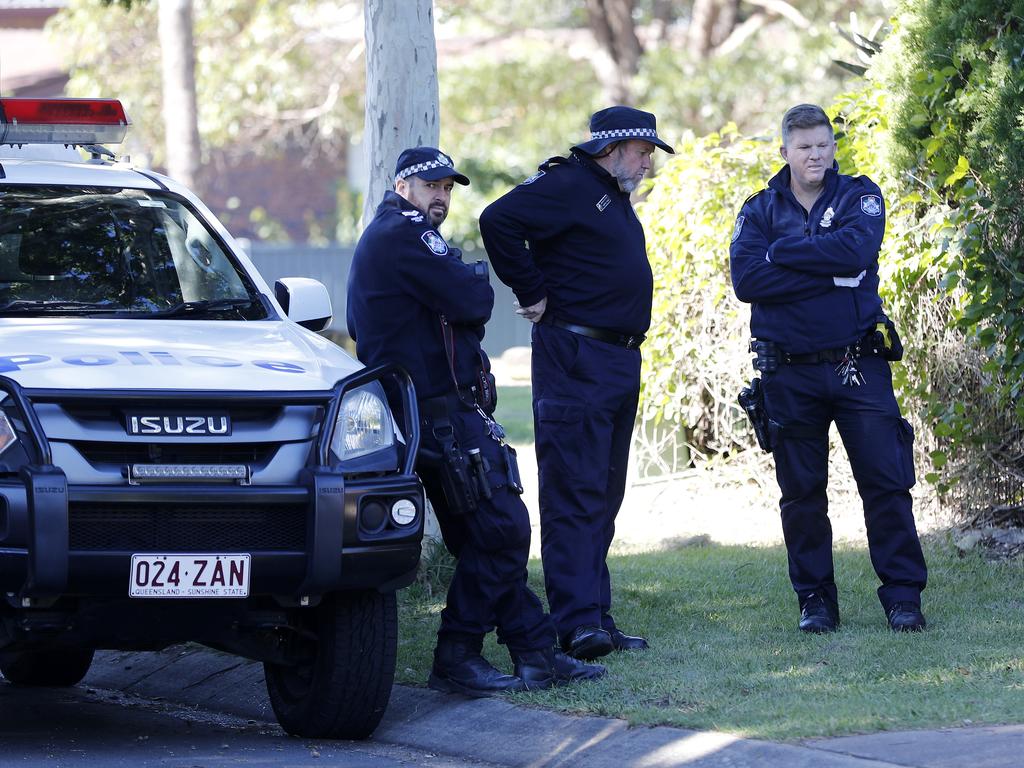 Police pictured at Brisbane boxer Justis Huni's house after it was shot at overnight. (Image/Josh Woning)
"Justis was a bit shaken too but I am trying to keep him away from it. We have to stay focused on the job at hand.
"We had two grandkids in the house so it's really scary. I'm glad there was nothing serious to come out of it.
"I just hope they (the attackers) know we have young kids in the house.
"Whatever we have done wrong, surely we didn't deserve this."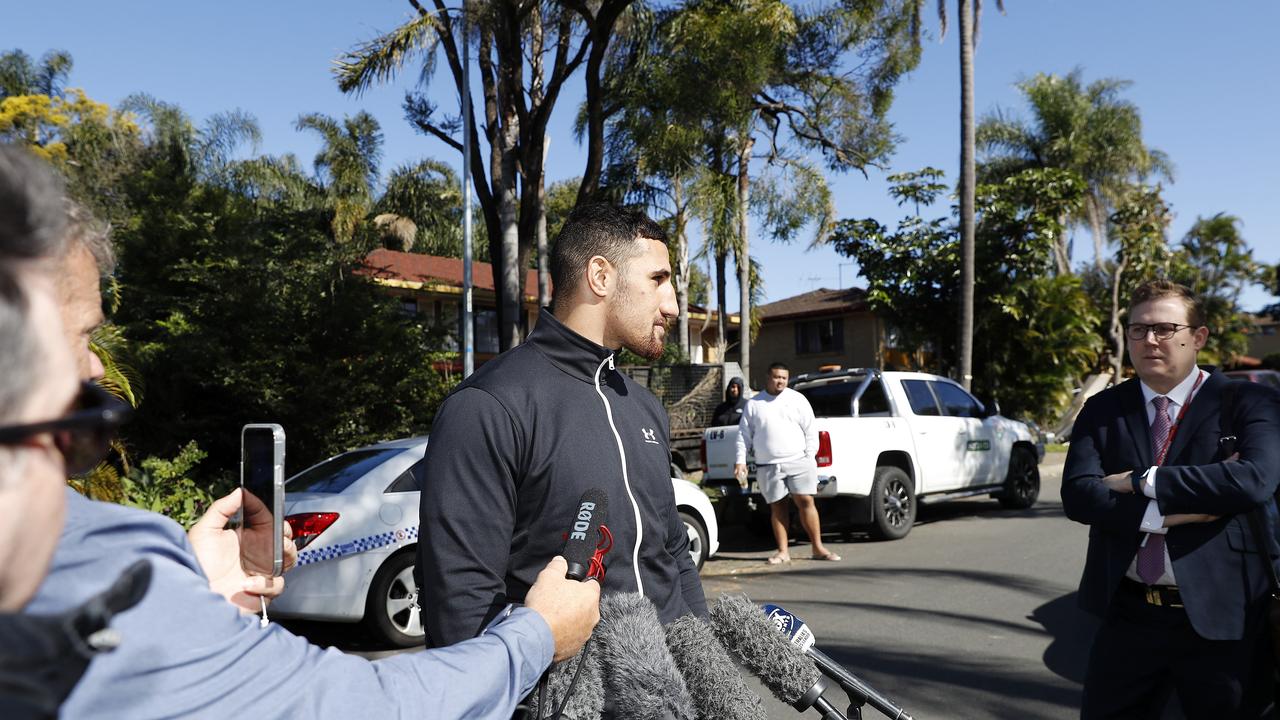 Brisbane boxer Justis Huni pictured addresses the media outside his house after it was shot at overnight. (Image/Josh Woning)
The 23-year-old Huni is rated a world-title prospect and is unbeaten in five professional fights since his debut in October, 2020.
The Brisbane-born fighter faces the biggest test of his career against fellow Australian Joe Goodall this Wednesday night and is determined not to let the incident derail his quest for glory.
Both fighters are undefeated and will enter the world rankings with victory.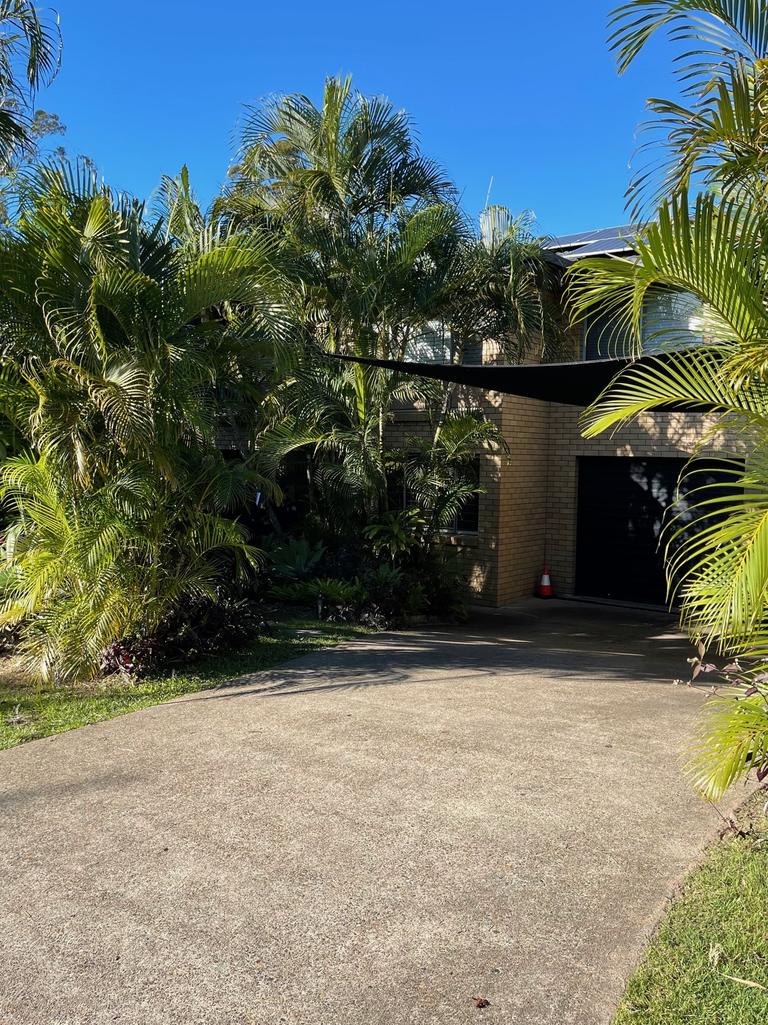 Justis Huni's Brisbane home.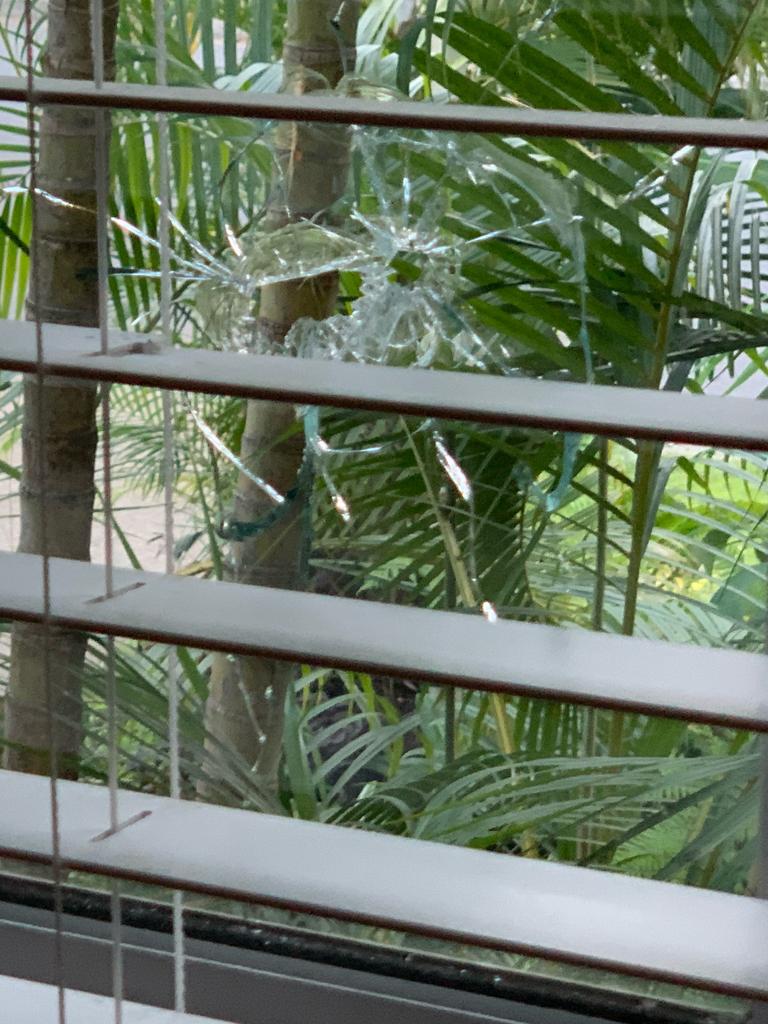 A smashed glass window in the house.
"My focus is still on the fight next week and it will stay there. It is what it is, it's happened and I have to keep moving," Justis said.
"Obviously, you get your house shot at, you will be shocked. But after it happened, I still went to training and got the sparring done to focus on next Wednesday night.
"The whole household was woken up. We informed the police and I got on with my morning the way I would normally do.
"It's not going to affect what I do in boxing. I went out and got the sparring done, I'm trying not to worry too much about what's happened.
"I am just thankful everyone is all good and healthy and no-one got hurt."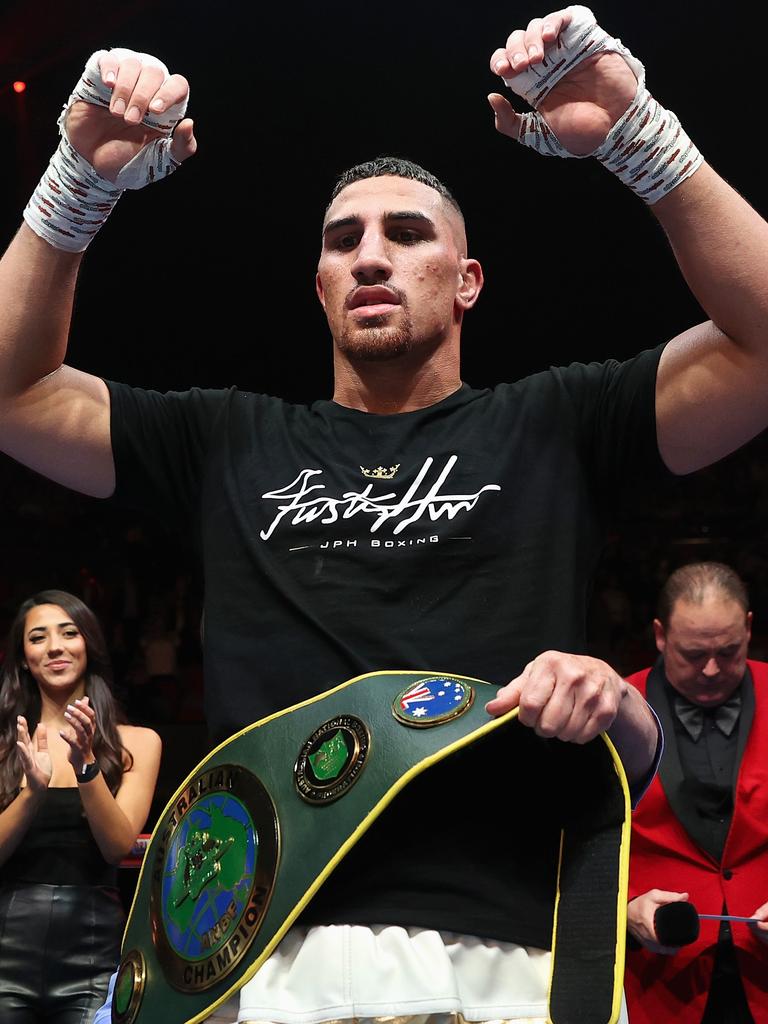 Justis Huni is preparing for a massive fight.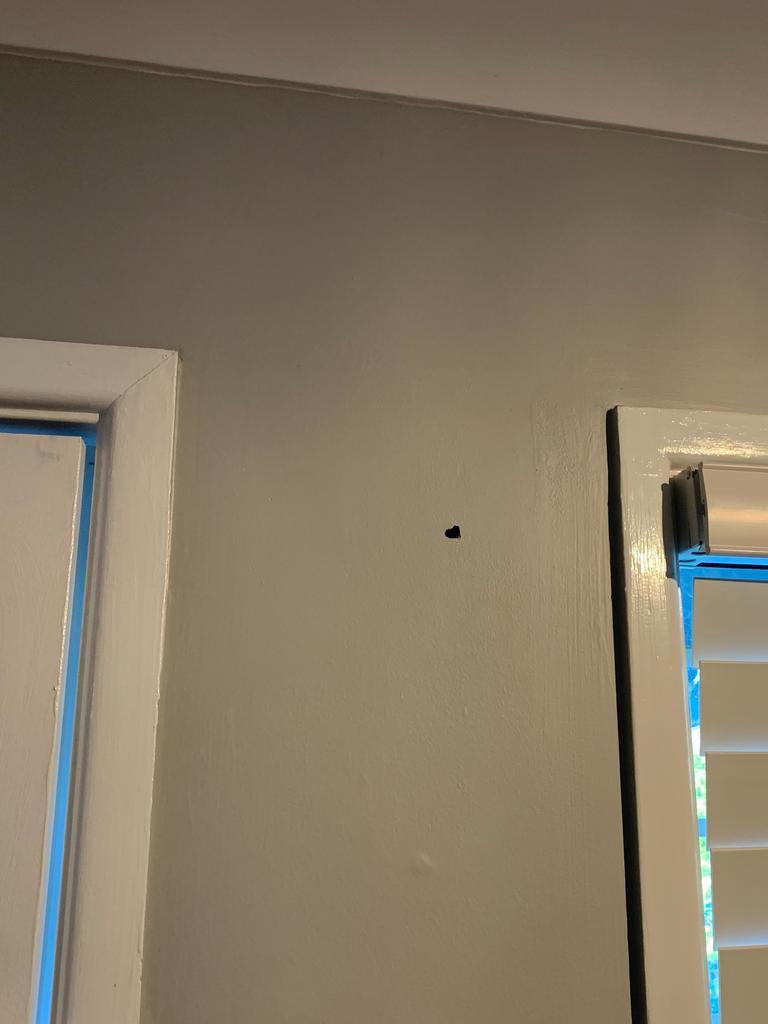 A bullet hole inside the house.
Originally published as Justis Huni rocked by a drive-by shooting at his Brisbane home