Paul Gallen has defied the odds and his critics but it's time to retire from boxing
At 40 the body doesn't do the things the mind wants it to. In boxing the biggest challenge is walking away. Paul Gallen has defied the odds and critics. But it's time to hang up the gloves.
Paul Gallen, it's time to hang up the gloves.
We watched Gallen get old in the ring in Newcastle during his defeat to Kris Terzievski.
Sitting ringside, some of the body shots Gallen absorbed sounded like a metal pole being whacked against a wet yoga mat.
As the fight wore on through rounds six and seven, with Gallen swinging hooks wildly only to have Terzievski take a quick step to his right and land flush straight lefts to his face, the frustration was clear.
Gallen, mouth gaping, wore the expression of a man wondering: "Why on Earth am I still doing this for?"
But only a man of Gallen's immense heart could have rallied anyway, and threaten to steal victory with a ninth-round onslaught as Terzievki clung and ran for survival in equal, desperate measure.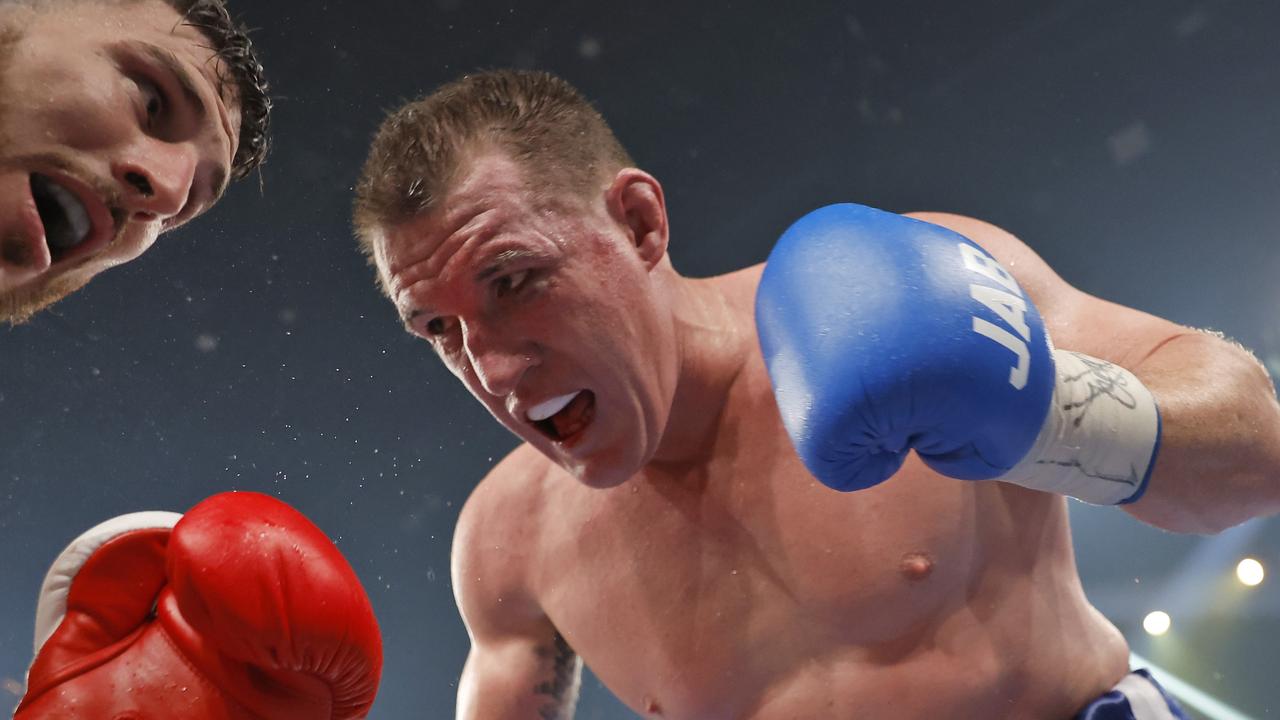 Paul Gallen throws a punch during the Australasian Heavyweight Title bout against Kris Terzievski
It was typical Gallen. He threw the two initial damaging shots with his back against the ropes, with Terzievki standing over him.
Back against the wall. That is how Gallen has preferred it throughout his rugby league and boxing careers.
A thudding close shot to the body followed by a searing uppercut. Terzievki's knees buckled, Gallen sensed an opportunity, the raucous crowd willed the killer blow.
But as Gallen stated afterwards, he simply could not find that next gear, like he has so often in a 21-year professional sporting career.
So now, what is there left for Gallen in the sweet science?
We know the highly-sought fight against Sonny Bill Williams won't happen.
NRL enforcer Junior Paulo was ringside offering himself as Gallen's opponent in October. But they've already fought once, and does Gallen really need that payday?
He's already made more than $5 million from the sport, has extensive media commitments, has invested his money wisely and runs profitable businesses.
So no, the money can't be the lure for one final swansong.
It can only be Gallen's insatiable lust for a challenge.
He's fought for the Australian heavyweight title twice, and suffered his two losses in those bouts.
Against Justis Huni, Gallen was rapidly outclassed and stopped late.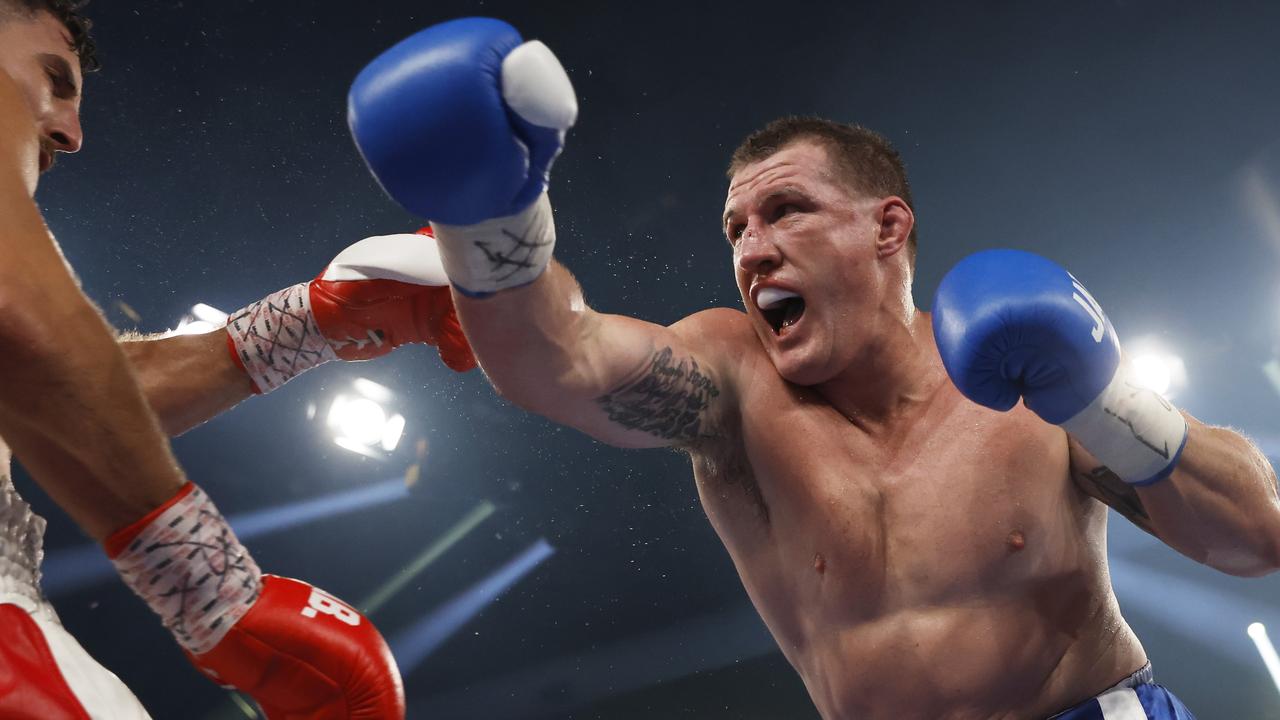 Paul Gallen throws a punch
He'd hoped the lesser-profiled Terzievski would shrink under the bright lights of the biggest stage in his career.
Yet Terzievksi was Ray Charles to the glare for the first eight rounds, playing all the right keys, a sad melody about the fading sun on Gallen's career.
Afterwards, Gallen said he'd felt better in sparring against another southpaw prospect, Jackson Murray, and hoped Terzievski would fight Murray next.
That is the other side of Gallen that is underappreciated. He has put a spotlight on fighters who otherwise would be stuck on lowly produced, lesser attended events.
He bought Tim Tszyu through his undercard to become the biggest star in Australian boxing, and on Wednesday did the same for Nikita Tszyu and Harry Garside.
With Terzievski, Murray, Huni, Joe Goodall, Demsey McKean, Willis Meehan and Teremoana Junior, the Australian heavyweight division has never been so lush with prospects.
Shows featuring these men can sell without a former footy player on the card. Gallen has helped that transition, and now it is time for his own.
He has nothing to prove. He has shattered every critic's slur that he is ruining boxing, or has limited talent in the ring.
People paid to watch him get knocked out, but then applauded at his ability to overcome the odds and stand when lesser would have fallen.
Gallen has had 15 professional fights, for 12 wins, two losses, one draw, with seven knockouts. Two Australian title fights, two supershows in which he defeated Lucan Browne and Mark Hunt. That is a fine career.
At 40, the body doesn't do all the things the mind wants it to. Gallen felt that at stages in preparing for this bout.
Afterwards, sporting a bruised and battered face, as fans still milled around Newcastle's Entertainment Centre taking photos with Terzievski, Gallen slowly walked to his car, put the keys in the ignition and began the long drive back to Sydney.
He'd missed his son's birthday this week. He wasn't going to miss another night.
There would have been many thoughts floating in his head down the M1.
What is the biggest challenge out there?
In this sport, the biggest challenge is walking away when the time is right.
Originally published as Paul Gallen has defied the odds and his critics but it's time to retire from boxing