Bree Masters has gone from beach sprinting to world class athletics in under three years
Beach sprinting prodigy and ex-professional dancer Bree Masters has hit just one curious hurdle in her remarkable athletics rise, writes TILLY WERNER.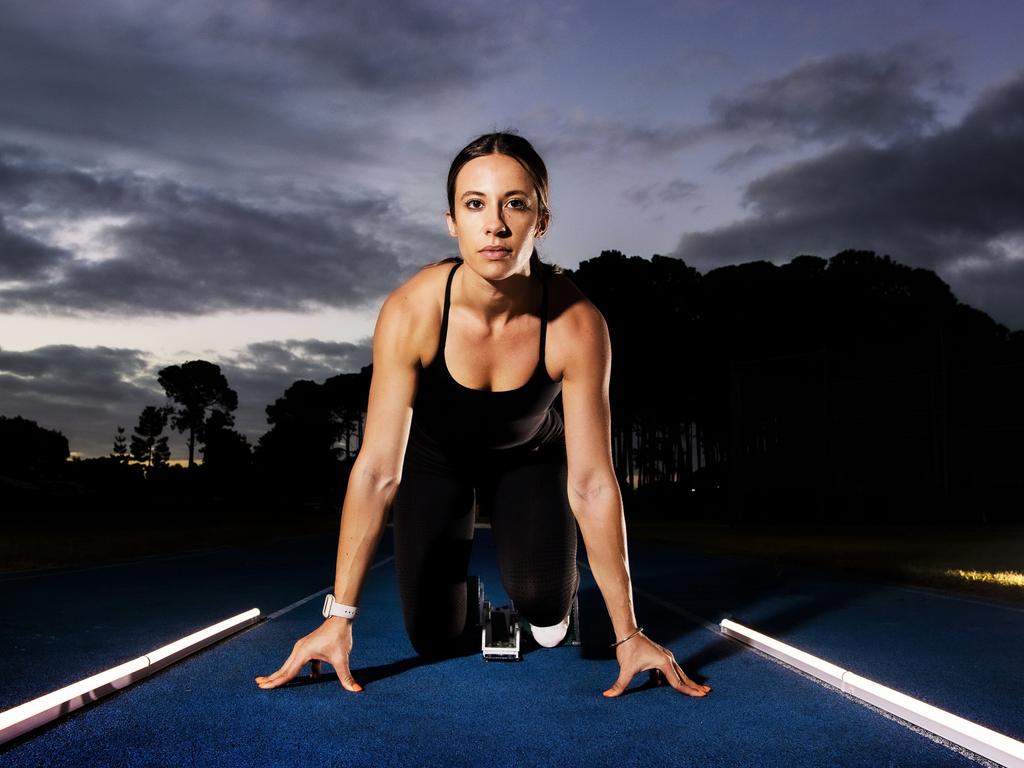 Bree Masters doesn't yet fully trust the track under her feet, but that won't stop her from leaving everything on it in Birmingham. Picture credit: Cavan Flynn.
Bree Masters appears to have floated her way into Australia's track and field elite.
Much like the gliding stride that's secured her a berth in Thursday morning's 100m semi-finals in Birmingham (AEST), Masters moves with ease. Up the Australian rankings, from professional dancing into beach sprinting, Cronulla to the Gold Coast.
The latest in a long line of moves, her mastery of the track took a leap forward last month when at 27, she experienced her first major international athletics competition.
The World Athletics Championships.
It's not the usual meet for an athlete to cut their teeth but Masters has never really followed the orthodox path to success.
A prodigious athlete, it's taken less than three years for Masters to go from training on Gold Coast beaches to sprinting in the Commonwealth Games.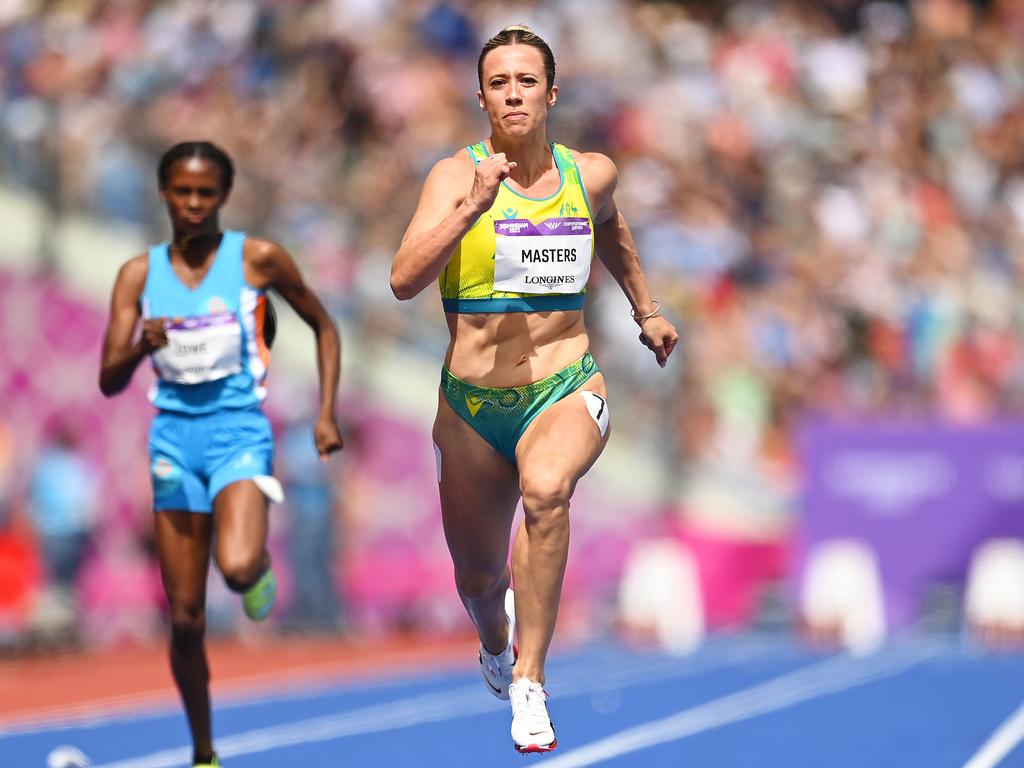 Bree Masters came in second in her heat to qualify for the semi-finals of the 100m at the Birmingham 2022 Commonwealth Games. Picture: David Ramos/Getty Images
*****
A 'why not' moment saw Masters switch to the track. One which could have easily fallen by the wayside.
Partner and fellow sprinter Matt Rizzo mentioned, in passing, that if she was going to watch him compete, she may as well compete herself.
"He was coming up to the Gold Coast for a track race and he said, 'You train on track, why not jump in and give it a go?'" Masters says.
She gave it a go. A more than fair one.
"I think I ran an 11.63 and someone kind of said, 'Hey that's mixing it in with some of the best women in Australia at the moment', and I was taken aback; 'Like, really?'
"At that point, I had been a part of surf lifesaving for so long and I'd kind of achieved almost everything I had set out to do. I was getting to a point where I just wanted to get on with my life, go to uni, get a job and start building a future."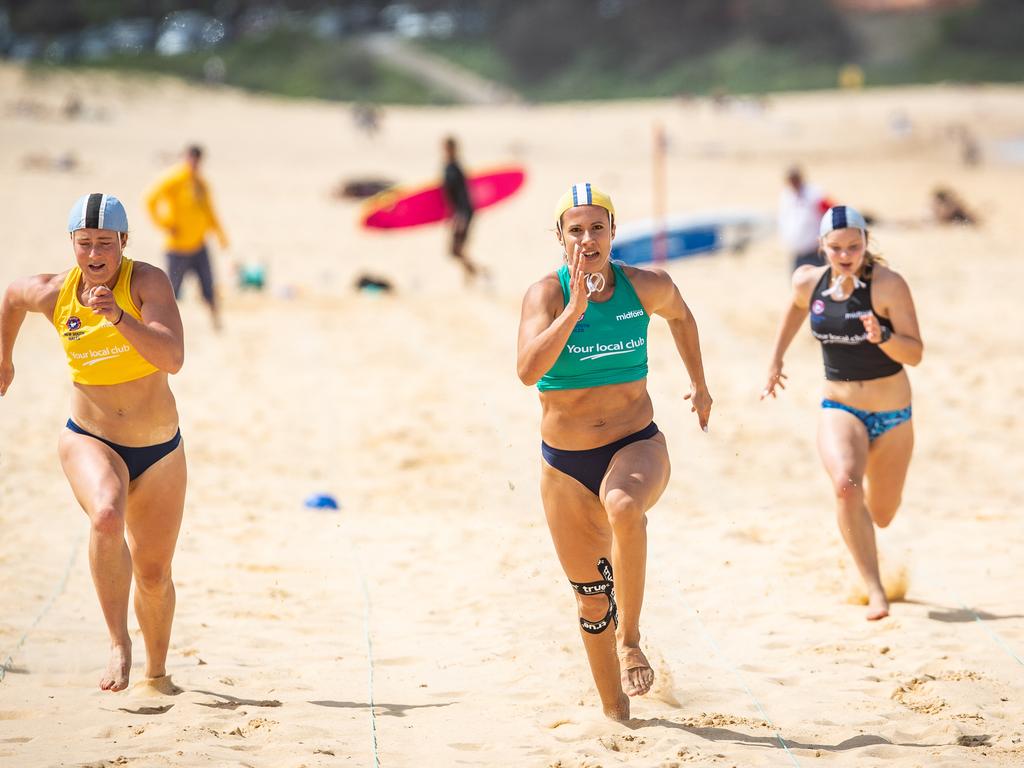 Masters' power and acceleration made her a threat in surf lifesaving events like beach sprint and flags. Picture: AAP Image/Julian Andrews
That list of achievements includes winning the open women's beach sprint at the 2016 Lifesaving World Championships, where she also picked up a silver medal in flags. She took silver in both events two years later in Adelaide, and has racked up 19 golds at Australian Surf Lifesaving Championships through the years.
At 13, she was the youngest-ever Australian beach sprint champion, a record that still stands. Understandable then, with the weight of so many medals on her shoulders, that she should consider moving on after a decade at the beach.
"I was thinking about retiring at 23, and along came athletics and a whole new set of goals to achieve," she says.
Masters earned a world title in 2016, when she was crowned at the World Surf Lifesaving championships in the Netherlands. Picture: Sam Ruttyn/NCA
Those notions of a future outside of sport were quickly put on ice.
It would seem a fairly easy move, off the sand and onto the more forgiving athletics track; made easier by Masters' coach of 10 years, Ryan Hoffman, transitioning with her. Yet an unlikely problem emerged: trusting the ground beneath her.
Beach sprinting is a 90-metre fight between an athlete, their competition and the sand moving beneath them. When running, the ground works against you, sapping the energy your legs are surging to create.
The rubber on which Masters now runs is designed to give back to athletes, minimise their injury risk and maximise their kinetic force. But for Masters, trust was not easily won.
"There's been a lot to adapt to in actually using the ground for force and propelling myself forward, rather than just getting up on top of the sand and tiptoeing across," Masters says.
"It is an entirely different feeling and surface to the beach. A lot of people ask, 'What's the difference?', and obviously the first thing is firm ground, so I've had to adapt my technique slightly to favour running on the rubber.
"Fixing my block start has been the biggest learning curve. On sand, you dig your blocks in and jump out of them.
"It's a very different technique and it's just not fast on the track. It's a challenge and I'm still working on it."
Masters' knows there's still plenty of room to improve on her track technique. Picture: News Corp Australia
Masters is a back-end runner. With so many years of experience separating her and the leading sprinters who have devoted years to starting technique, Masters claws back advantage in the final 30 metres of the race, where determination plays as big a role as technique.
"The rest of the world, they're just so strong in their starts, so I knew I had to pick up my starts to be able to contend; but I have a strong back-half of the race, so it's good to know that's there," she says.
Knowing there's a significant point to improve upon keeps her hopeful, but with her head firmly on what's immediately required.
This week, that's posting a new personal best to reach the Commonwealth Games final.
*****
Masters was warned in advance that she shouldn't go into the worlds expecting too much from her first international competition.
"People said, 'There's going to be a big audience, it might frighten you, a lot of people freak out at their first majors', but I feel like I've been here before," she says.
Masters was made for the big stages, quite literally. With so much time in a past life dedicated to dancing, she's almost more comfortable performing to an audience.
"Coming through dancing and doing so in front of massive crowds, I'm pretty confident in that space. And having represented my country so many times in world champs for lifesaving and winning a world title, I definitely felt more prepared than most would," she says.
"Growing up and learning how to deal with pressure when there are thousands of eyes on you, that helped me to become confident and to ease the way to where I am today."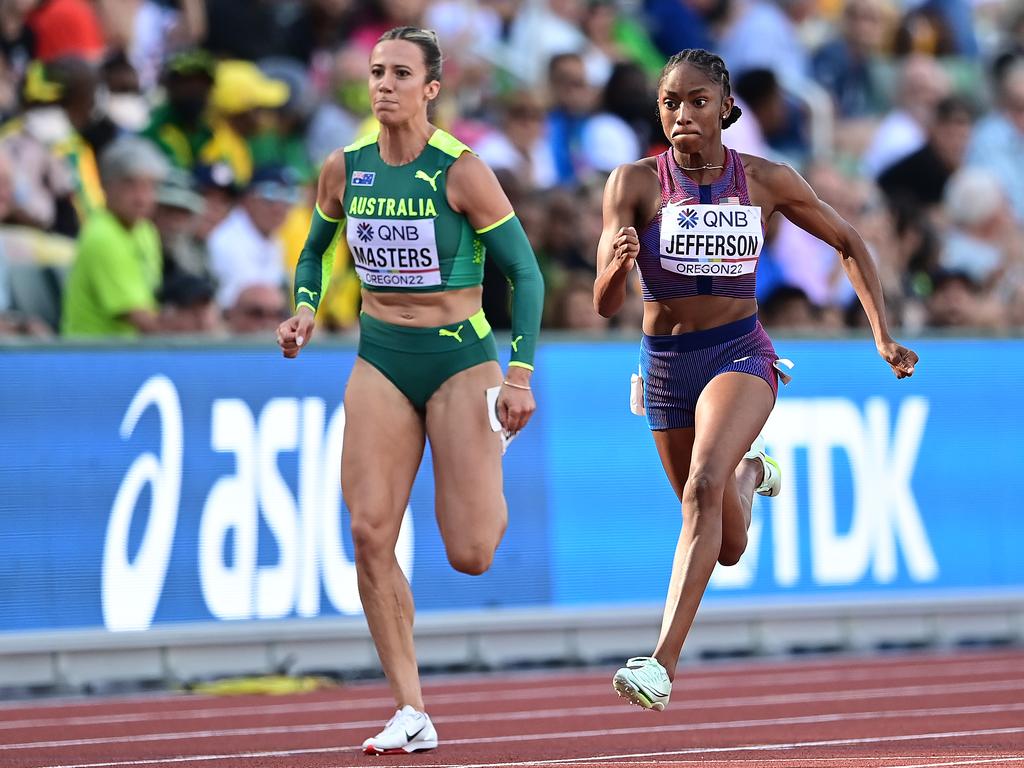 Masters was ecstatic to walk away from her first major meet with a new personal best. Picture: Hannah Peters/Getty Images for World Athletics
While Masters didn't make it out of the heats at the world championships, a season and new legal personal best were a happy result for her first time on such a stage.
Two weeks later, she stormed home for second place in her heat at Birmingham 2022, securing a semi-final spot with a time almost two-tenths outside of the best set in Eugene.
She's left herself something in the tank for the next one.
"Coming off such a high in Eugene and coming back down to a normal level and getting back to being level-headed and focusing on a new competition is pretty hard, but that's what the end of July was about, maintaining that peak," Masters says.
"There's a well deserved break after this I think!"